The Best DNA Tests for Dogs in 2022
Last Updated: January 4, 2022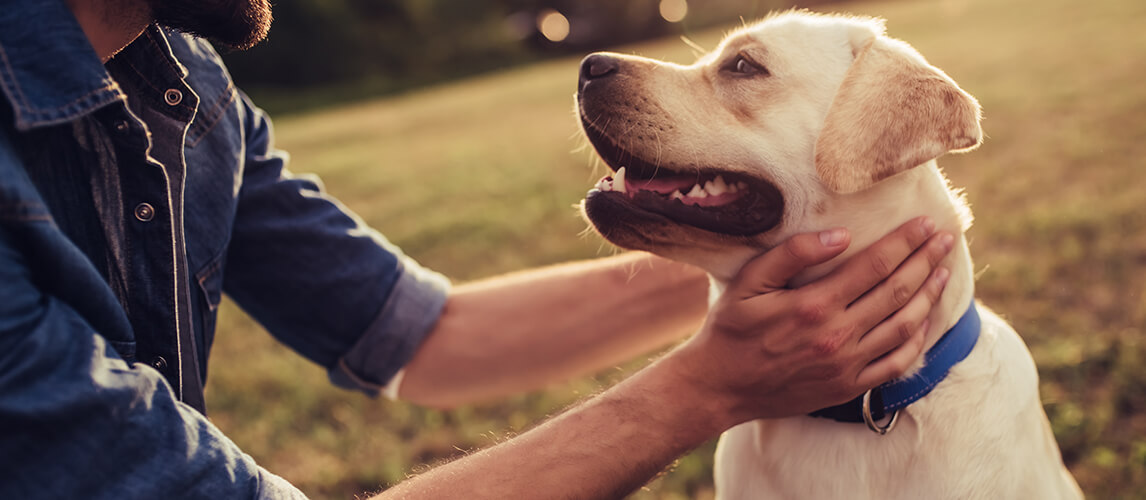 PetSide may earn a small commission from affiliate links in this article.
Learn more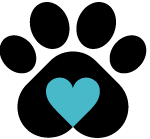 By Petside
Published 11:04 am
Whether you're concerned about hereditary diseases your dog might develop one day, or you're just wondering about their genetic makeup and breed lineage, dog DNA testing can help put your mind at ease. Just like DNA tests for humans, pet DNA tests provide an immense level of details about your furry friend's genetic makeup, including the breakdown of their breeds, risks for developing certain diseases and health problems, even problematic behavioral traits.
After much research and editing, we've chosen 5 DNA tests for dogs that provide accurate and detailed information about canine ancestry. Plus, we've prepared a comprehensive buying guide that can not only help you choose the right breed identification test, but teach you all about dog DNA testing, including how it works and how accurate DNA tests they really are.
The Best DNA Tests for Dogs
Best DNA Tests for Dogs Buying Guide & FAQ
With human DNA testing rapidly gaining in popularity, it was just a matter of time when the curiosity got better of us and we started testing our four-legged companions as well. But it's not like this is without any practical reason – pet DNA testing can reveal all kinds of interesting and useful things about our beloved dogs, including all of the breeds that make them, and gene-specific diseases or disorders they may have or are at risk of developing. And, similarly to how human testing results can be used, the results from dog testing can help your pet live a longer and healthier life. How? Well, when you're aware of the various health risks your furry friend may genetically be predisposed to, you can do your best to avoid them.
But how to find the best DNA test for dogs? From highly accurate, detailed and expensive such as Embark, to basic, simple and cheap such as DNA My Dog, there are quite a few dog DNA tests on the market nowadays, making the selection process difficult for curious pet parents. Luckily, you've come to the right place. Here, we talk about some of the best and most reliable DNA tests for dogs, plus how you can pick the one that suits your needs and budget best. And if after reading our buying guide you still feel like you have more questions about dog genetic testing, check out our FAQ section.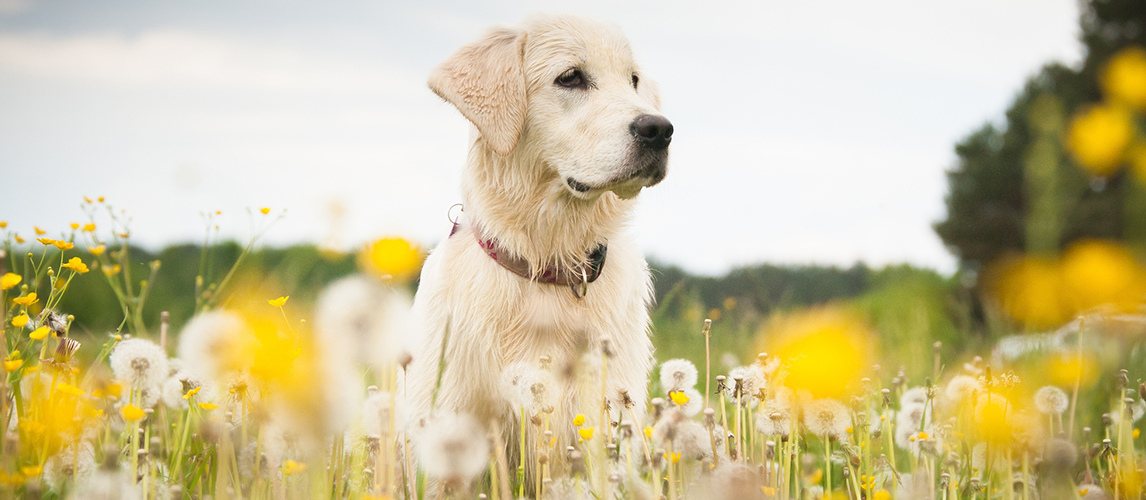 Features to Look for in DNA Tests For Dogs
There are many canine DNA test kits available today, many of which are highly accurate and detailed. However, there are also some DNA kits which, although pricey, don't really offer that much information. Of course, not everyone is after the super-accurate, super-detailed reports; some pet parents just want to know the most important breeds that make up their adopted mixed pups. And that's okay – in fact, if you're only interested in the most essential things about your dog, such as his genetic makeup, we'd advise you to stick to simpler, and therefore cheaper DNA dog tests such as DNAffirm or DNA My Dog. Although not comprehensive, these kits deliver faster results and are super-easy to read and understand. On the other hand, if you want it all (your dog's family tree, breed percentages, genetic health concerns, behavioral traits and more), be prepared to pay more and wait longer for the results.
Regardless of what you're most interested in, it's a good idea to pay special attention to the following things when purchasing a DNA test for dogs.
How good a DNA dog test is depends on how accurate its results are. What is meant by accuracy here, is how close the test's given value is to the true value. For example, if your pooch is a mix between several different breeds, the accuracy of a test would be measured in how exact the results of its breed percentages are. Of course, you can't really know how true the percentages are; unless, of course, you own a laboratory yourself and have the means to examine each genetic marker and compare it with others. The only way a consumer can ascertain the accuracy of a dog DNA test is by looking at published clinical investigations that pit one test against the other, as well as against controls. For this reason, if you're looking for high accuracy, it's a good idea to look for studies that prove the legitimacy/accuracy of the test you're interested in using.
That all being said, there is simply no way to be 100% certain that a test is highly accurate. However, you can ensure you're buying a legitimate test if you go for DNA kits that are backed by reputable institutions, plus have lots of positive reviews. The downside is that such tests are usually pricier than others. But, as with most things, you get what you pay for with dog DNA tests.
Basic pet DNA kits can tell you what breeds make up your dog, plus maybe a few health risks/behavioral traits based on the animal's genetic makeup. Comprehensive DNA tests, on the other hand, not only cover this information, but provide a whole bunch of other highly useful detail. For instance, most comprehensive tests detect over 100 breeds, including wolf and coyote, plus build out a family tree with detailed information about each breed that makes up your pet. They also screen for genetic disorders and help you keep your pet healthy for longer by adjusting his lifestyle, or avoid those issues altogether with a good diet, supplements, exercise and so on. Some, like Wisdom Panel kit, even screen for MDR1 gene mutation, also known as multi-drug resistance gene, which can literally help save your pet's life.
You may also like our article on Dog Treadmills.
So, what information are you most interested in? If it's only the most important breeds that make up your dog's genetic makeup, plus basic health risks, it's more than ok to purchase cheaper and simpler DNA dog kits. But if you want to know everything? Definitely go for detailed, more expensive dog DNA tests.
Finally, let's talk about the speed of delivery results of dog DNA tests. Naturally, it's not possible to conduct hundreds, if not thousands of tests in a matter of a few hours. In fact, even several days is an unrealistic time frame. Usually, the companies will take at least a couple of weeks to conduct the tests and send the results, although this does depend on the DNA test itself. Generally speaking though, the more comprehensive test, the longer you have to wait for the results; likewise, the simpler the test, the sooner you'll receive the results. Although it's normal to get excited and to want to see your dog's DNA results as soon as possible, it's important to be realistic about the wait time. No credible company is able to conduct thousands of tests and process as many results in a matter of 2-3 days (at least not yet). And if you come across such a company? Choose to go with another one.
Benefits of DNA Testing for Dogs
If you're thinking about genetic testing for your dog, you're probably wondering whether the price of the test justifies the benefits of knowing the results. While opinions may differ on this, our honest belief is that there are numerous benefits of DNA testing for dogs; benefits that most definitely justify the price of any kit featured on our Top 5 list. Let's talk about some of the most important ones right here.
Identifying Genetic Health Risks
The most important benefit of dog genetic testing is knowing what health problems your pooch is at risk of developing. Certain chromosomal abnormalities can lead to various dangerous illnesses in dogs which can be very hard to treat if not discovered in time. For example, if your dog carries a genetic mutation of the multi-drug resistance, or MDR1 mutation, and you use a heartworm medicine, your pet can suffer from serious neurological side effects because of the anti-parasitic drug the heartworm medicine contains (e.g. ivermectin). Another serious genetic disease is progressive retinal atrophy (PRA), an untreatable condition that causes blindness in dogs. Because dogs can develop vision problems due to a variety of reasons, it's good to know whether or not the cause is PRA, as in that case, treatment and predictions are very different.
Furthermore, some breeds are simply more susceptible to certain health problems. Knowing whether or not a particular breed is a part of your pooch's genetic makeup can help you help your dog become healthier and even avoid some serious health issues. Which leads us to the next benefit of dog DNA testing.
Tailoring Diet And Lifestyle For Your Dog
A comprehensive DNA dog test will not only let you know all about your pooch's genetic makeup, including whether or not she carries certain chromosomal abnormalities, but also all about her ideal weight and size. Weight predictions can be particularly useful as they can allow you to create a proper diet for your pet. As you probably know, obese dogs are at risk of developing various metabolic disorders, including diabetes, which is why it's crucial for a dog to maintain a healthy weight throughout his entire life.
By being aware of your pet's health risks, you may be able to completely avoid them with a good diet, supplements and exercise plan. For instance, if you know that your pooch is genetically susceptible to developing arthritis, you can try to prevent this predisposition from developing into a full-blown disorder by feeding your pet a specific kind of diet that includes dog joint supplements. Granted, you may not actually be able to completely avoid certain health problems, but with a proper diet, supplements, exercise and regular vet checkups, you'll at least be able to postpone them or make their symptoms more manageable.
Uncovering All The Breeds That Make Up Your Dog
Knowing what breeds make up your pet can not only help you create a better aging program for him, but also offer you a piece of mind. By being aware of all the breeds that are present in your furry companion, it's easier to know what to expect from him. This can especially be useful for the owners of adopted mixed adult dogs. Another thing that DNA dog testing can help you with is behavioral training. Most detailed dog DNA tests include behavioral traits of each breed (that makes up your dog) in their results. This offers invaluable insight into the personality of your pet – whether he's highly energetic, prone to aggressiveness or super-friendly, are just some of the traits that can be discovered with a DNA test kit. By knowing these things, you can customize your pet's training program to better suit his personality. Take a look at our review of dog training books for more info.
Ultimately, what a good dog DNA test will do, is help you learn more about your pet, and as a result, prepare better for his future.
Blood vs Swab DNA Test
When it comes to genetic testing, whether human or canine, there are two popular methods for collecting DNA: blood samples and cheek swabs. However, for dogs, the overwhelmingly popular method is extracting DNA cells via cheek swabs is as it's simpler and can be done at home. That being said, some dog DNA kits do ask for blood samples, but these obviously cannot be performed at home but at a vet. Although genetic testing results from collecting DNA cells via swabs or blood samples are exactly the same, both methods have different advantages. If you're wondering which is the better option for you and your pet, we've outlined some of the most important pros and cons about each DNA-collecting method here.
Blood Samples
If you opt for testing that asks for a blood sample, you'll have to take your pooch to the vet so a professional can safely draw blood. A needle will be inserted into your pet's vein which can be uncomfortable, so you'll have to make sure your dog is calm and still during the procedure. Luckily, this doesn't take long.
Pros
Blood tests yield larger amounts of DNA and can therefore be considered more accurate
If recommended by your vet, test results are almost guaranteed to be reliable, as most vets only work with legitimate dog genetic testing companies.
Cons
Uncomfortable for the pet (as well as the owner)
Although blood drawing is a quick procedure, it still takes more time than cheek swabbing
You have to take time out of your day to drive to the vet and back
Cheek Swabs
As mentioned, dog DNA kits that require a cheek swab are much more popular than those requiring a blood sample, and there are several reasons for this. Firstly, they're incredibly easy to use (this is usually a simple 3-step process), secondly, they're not painful in any way, shape or form, and thirdly, they're usually cheaper than their blood-sampling counterparts.
As you may have noticed, our Top 5 list contains only cheek-swab DNA tests. We specifically chose these types of kits because they're simpler to use, easier to find, cost less, but produce the same results in terms of accuracy.
Pros
Non-invasive, meaning your pet won't feel a thing while you collect his DNA
Quick and easy
The results are as accurate as blood sample-requiring tests
Cons
Unless you're careful with the selection, it's possible to end up with a DNA kit that doesn't conduct reliable tests, and as an extension, doesn't produce accurate results.
Our Top Pick
We took time to review every DNA test kit on our Top 5 list, so you can rest assured they're all safe, easy-to-use tests that can help you understand your pet better. But when it comes to best value for money, we found the Wisdom Panel 3.0 to offer the most. With breed detection for more than 250 breeds, including wolf and coyote, and screening for over 150 genetic conditions, including the MDR1 gene mutation, this is the best DNA test for dogs, hands down. It also provides a three-generation family tree, breed percentages, plus information about each breed found in your pup's genetic makeup. And that's not even all – the Wisdom Panel 3.0 also predicts weight profile for nutrition guidance which can help you create a healthier diet and lifestyle plan for your furry friend. All in all, when it comes to reliable, accurate and budget-friendly dog DNA home kits, the Wisdom Panel 3.0 takes the crown.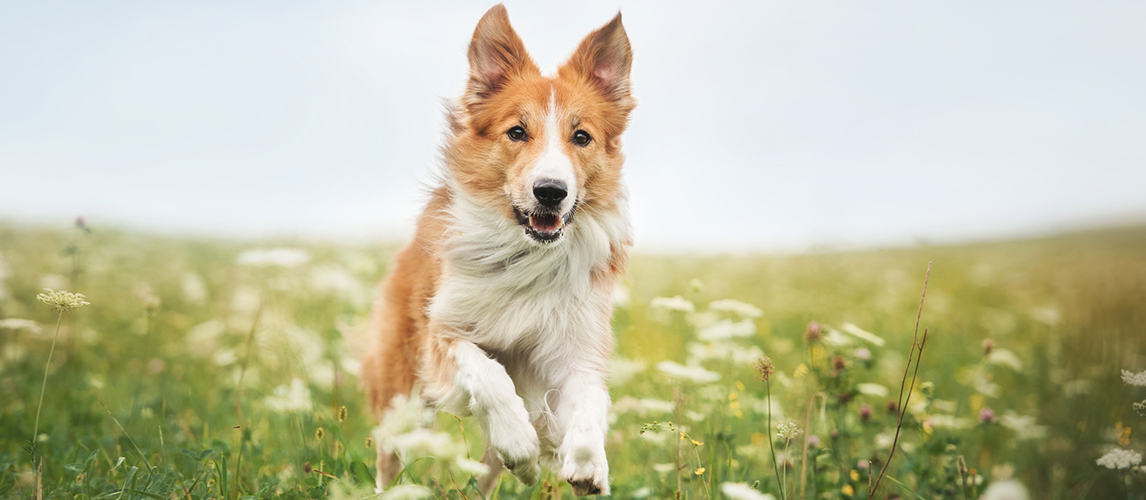 Best DNA Test For Dogs FAQ
Q:

What is a dog DNA test?

A:

Every pet parent likes to think they know their dog the best. After all, you know exactly what food your furry companion likes and doesn't like to eat, which toy is his favorite, where he likes to sleep and where he likes to run. But until you know your pet's exact breed(s), you don't truly know him, do you? The breeds that make up the genetic basis of your dog play a crucial part in his behavior, appearance and health. Until you become aware of this basic fact about your pet's biology, it's impossible to really know and understand him.

That's why a dog DNA test is a must-have for any health-conscious pet parent. By testing a swab with your dog's saliva or his blood sample, researchers can tell you what breed or breed mix your dog is, what her ancestry and parents are like, whether she is vulnerable to certain genetic disorders, and even what her predominant behavioral traits are. Sounds interesting? That's because it is! Although some dog owners will tell you that DNA tests are all about the owners satisfying their curiosity about their dog's breed and ancestry, dog genetic testing is so much more than that. And sure, knowing what breed(s) make up the pet you love so dearly is satisfying, but more importantly, it's useful. This knowledge can help you feed your dog healthier, train her easier and better, and even prevent certain health problems from developing.
Q:

How does dog DNA testing work?

A:

Alright, so genetic testing can provide highly useful information about our pets, but how does it work?

As mentioned, there are two main methods of collecting DNA in dogs: by swabbing the inside of the dog's cheek, or by drawing blood. Either way, after the DNA has been collected, it's being analyzed, or to be more precise, genotyped. Basically, by extracting the DNA from the sample, whether a swab or blood, researchers examine the genetic markers by comparing them with markers of other dogs in their database. Here is how this typically works:

You purchase a DNA test kit and register it online/make an account,
Take a swab from the inside of the cheek of your dog and mail it to the testing company,
Wait a few weeks to receive the report along with the DNA results.

Of course, every kit is at least slightly different, so the exact instructions may differ from product to product. That said, the basics should always be the same.
Q:

Are dog DNA tests accurate?

A:

One of the most common questions we get about dog DNA testing is: how accurate is it, really? While there is no way for a regular consumer to ascertain how accurate a DNA test is, it's safe to say that when it comes to reputable companies, DNA dog testing is as accurate as accurate gets. Sure, some companies have a larger margin of error than others, but generally speaking, if they're a reliable brand, their results should be reliable too. For this reason, how accurate the results of your dog's genetic testing will be largely depends on which testing company you choose to use. Our advice? Stick to larger, reputable companies that have plenty of (positive) online reviews and you should be fine.