The Best Heartworm Medicine for Dogs in 2022
Last Updated: January 4, 2022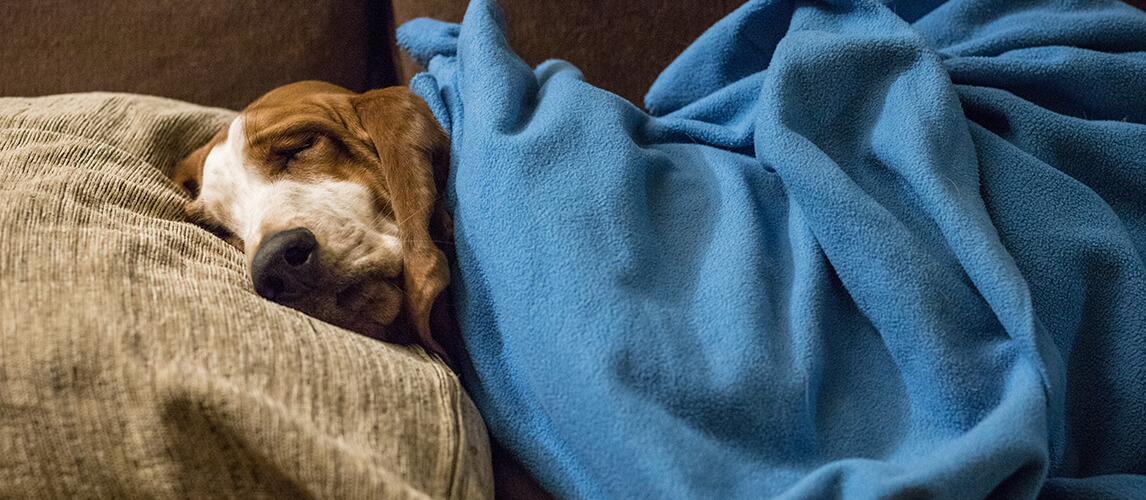 PetSide may earn a small commission from affiliate links in this article.
Learn more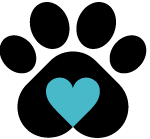 By Petside
Published 10:34 am
Heartworm disease, also known as dirofilariasis, is a serious and potentially fatal pet disease that affects both dogs and cats all around the world.  Caused by an organism Dirofilaria immitis, or foot-long worms that live in an animal's heart, lungs and blood vessels, this horrible disease causes persistent coughing, fatigue, decreased appetite, weight loss, and if not treated on time, death.
Luckily, heartworm disease is completely preventable thanks to heartworm and flea prevention medications. In fact, prevention is so important that the American Heartworm Society recommends year-round heartworm prevention, without missing even one dose. To help you find the best heartworm medicine for dogs, we've spent hours reading, researching and editing. The result is the following list of 6 efficient heartworm medications, plus a buying guide with all the relevant information about this disease and how you can help your pet fight it.
The Best Heartworm Medicine for Dogs
Best Heartworm Medicine Buying Guide
Heartwom disease is a serious condition which, if not treated in an appropriate and timely manner, can lead to death. The treatment of mild to moderate cases of heartworm disease is definitely possible though, and the prognosis is good in most cases. However, dogs with more severe cases of this nasty disease usually suffer from short- and long-term complications, and some can never be cured. Not to mention, treating heartworms is expensive and comes with various risks to the dog. The good news is that the disease is completely preventable with the proper administration of heartworm medication. Without a doubt, preventing this horrible disease is much better than dealing with all of its consequences.
But how to find the best heartworm medication for dogs? There are many different brands, formulations and solutions available which can confuse the average consumer who just wants the best for their pet. Our advice? Talk to your veterinarian, first and foremost. Only an expert who can examine your dog and run a blood test can tell you what should work best. But if you're looking for more information about this disease, how to prevent it or help your dog fight it, you've come to the right place. In this buying guide, we cover everything you need to know about heartworm disease, from what causes it, to possible treatments and side-effects. So read on and arm yourself with knowledge, as the more you know, the better you'll be able to help your pet fight this awful disease.
Things to Consider When Buying a Heartworm Medicine for Dogs
When buying a heartworm medicine for your dog, it's important to consult with a vet first. This is important because if your pet is already infected, a different and stronger (and more expensive) treatment will be necessary. If your pooch has not been diagnosed with heartworm disease but you need a heartworm prevention medication, here are the things you should consider before making any purchasing decisions.
To be effective at their primary job – getting rid of parasites – heartworm meds for dogs have to contain specific active ingredients. From Ivermectin and Pyrantel, to Praziquantel and Milbemycin oxime, there are many effective ingredients that fight against heartworms and other parasites today. While all prescription medications are proven to be effective, what they do (which parasites they kill) and how they do it will vary based on the active ingredients they contain.
Besides heartworms, modern heartworm medications can also get rid of other parasites, including intestinal worms and ticks and fleas. If your pet is infected with fleas or you suspect she may have intestinal worms, a combination heartworm preventative is the way to go. It's highly convenient for both you and your furry friend as you don't have to bother with multiple administrations of meds – only one. However, if your dog is generally healthy and spends very little time outdoors, you may want to stick to single-purpose heartworm meds, or preventatives that protect against heartworm disease plus two to three more intestinal worms, as they're usually gentler and come with fewer side-effects.
You may also like our review of the Best Flea Collars for Dogs and Best Flea Treatment for Dogs.
There are two main types of preventative heartworm medications: oral and topical. Generally speaking, oral meds (pills, tablets, capsules) tend to be easier to administer as they're usually flavored and dogs don't mind chewing them. However, some pets simply don't like tablets of any kind and will swallow them whole in the best case scenario. In the worst, they'll spit them out. Neither is good, as chewable preventatives need to be chewed and then swallowed in order to work. For these pets, topical treatments may be better. Like oral heartworm drugs, the topical treatments are administered only once a month and they usually also protect against other parasites. In any case, what's important is to choose a medication that works the best for your dog. Take a look at our review of dog pill shooters for more options.
Age and Weight of Your Dog
Before purchasing a heartworm medication, it's crucial to consider your dog's age and weight. Under-dosing your pet will lead to inefficient results, leaving your pooch open to the risk of parasite infestation, while over-dosing him can lead to various side-effects. To make sure you're not under- or over-dosing your dog with heartworm medication, choose the correct dosage for his age and weight. Heartworm medicine for puppies will contain a smaller concentration of active ingredients than the medicine for adult dogs, so make sure you're administering the right dosage. You can ask your vet for the exact dosage, or simply follow the instructions that come with the drug.
Check out our guides on Probiotics for Dogs and Dog Thermometers for more info.
What are Dog Heartworms?
Dirofilaria immitis, or dog heartworms, are parasitic worms that lodge in the animal's heart, lungs and blood vessels, causing breathing problems, heart problems and eventually congestive heart failure. A dog will get infected with these worms if he gets bitten by a mosquito carrying the infective heartworm larvae. But because there is no way to tell if a mosquito is actually infected or not, prevention is key.
In areas where Dirofilaria immitis is endemic, which is in the regions with tropical and subtropical climates, pets who don't receive heartworm protection are almost guaranteed to develop the disease. And although heartworm is most commonly found along the Gulf Coasts, Atlantic, and Ohio and Mississippi river basins, this parasite is not limited to these areas – it is found everywhere across the world. In fact, dogs with heartworm disease can be found in all 50 states.
Because heartworm disease develops after a dog has been bitten by an infected mosquito, many dog owners think they're safe during the winter months. However, this couldn't be further from the truth. Here's why: when a dog gets bitten by a mosquito carrying the infective heartworm larvae, the disease doesn't happen overnight; instead, these larvae migrate through the animal's body until they reach the heart and blood vessels within the lungs. This process takes around six months. So, even if your pet was fine throughout the whole summer and even fall, it doesn't mean he didn't actually catch the disease. In fact, if he was bitten in Jun-July, subtle symptoms wouldn't start showing until December-January. That's why year-round protection is absolutely crucial to prevent heartworm disease from developing in the first place.
But exactly how does this disease develop? After an infected mosquito bites a dog and the larvae reach the heart and blood vessels of the lungs, they start to grow and mature. Adult heartworm can grow to be about 12 inches long or one foot, which, as you can imagine, is horrible for dog's heart and lungs. After they've fully developed, the parasites start reproducing, and soon after that, releasing new, immature heartworms into the dog's bloodstream. These baby heartworms are also known as microfilariae. When a mosquito bites an infected dog, the microfilariae enter the mosquito's tiny body, mature there, and then get passed to another dog. The vicious circle continues in this way, spreading the disease wherever possible.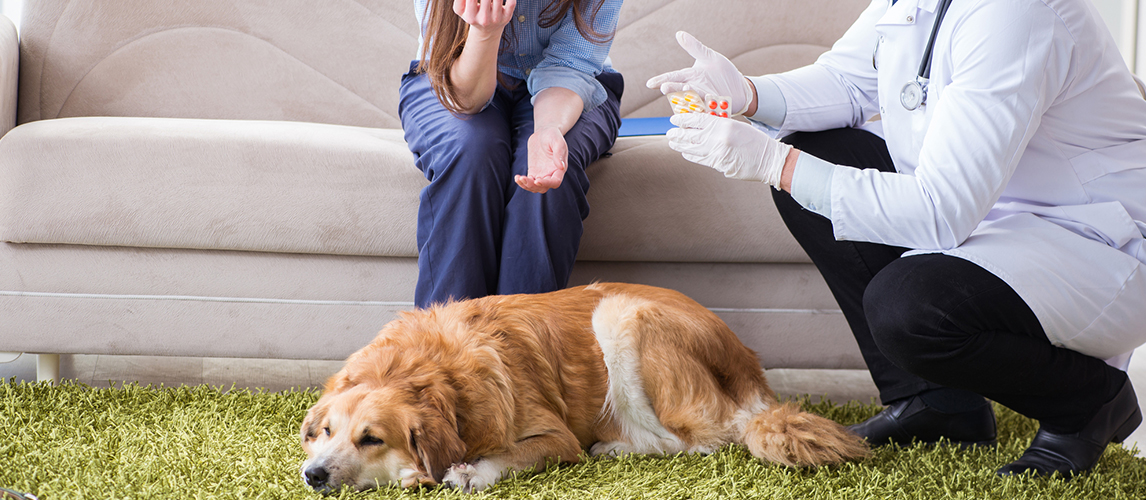 How to Fight Heartworm Disease?
The absolute best way to fight heartworm disease is to prevent it from developing in the first place. This means administering heartworm preventative medications once a month, twelve times a year. You can use oral or topical medications, whatever you and your pet prefer, as both treatments are effective if used properly. However, sometimes, even if you're one of the most responsible pet parents, your dog may develop heartworm disease. To treat it successfully, it's crucial to catch it on time.
Common Symptoms of Heartworm Disease
In most cases, the disease goes undetected for months, but some of the most common signs include:
A persistent cough
Intolerance to exercise
Decreased appetite
Poor body condition.
It's important to understand that once the symptoms start showing, the disease has already progressed significantly. This is because heartworm disease is divided into four classes.
Dogs with class I disease often don't show any symptoms, but those that do, just cough occasionally.
This stage is typically expressed through coughing and intolerance to a moderate level of exercise.
Dogs with class III heartworm disease will show all the symptoms of Class II, but will also experience labored breathing, poorer body condition and sometimes even a pot-bellied appearance.
This is the final stage of heartworm disease, when the treatment doesn't have a good prognosis. Dogs with Class IV disease will have a condition called caval syndrome, or cardiovascular collapse, because of so many worms blocking the flow of blood into the heart.
By now, it's clear that the signs and symptoms of heartworm disease depend on the number of parasites present in the host's body. The more adult heartworms, the more damage the heart, lungs, liver and kidneys have sustained. So, the longer the disease has the time to progress, the harder it is to cure it. Unfortunately, because dogs usually don't show many obvious symptoms, by the time pet owners notice any signs, it's usually too late. However, even when the disease has significantly progressed, it's possible to treat it successfully.
What Can You Expect During and After Treatment?
To treat your dog's heartworm disease, a veterinarian will first have to diagnose it. This is usually done with a simple blood test. However, because your dog needs to be able to safely undergo heartworm disease treatment, additional tests may be necessary to determine if he actually is capable of enduring the treatment. This may include the following diagnostic tests:
Serological test for antigens to adult heartworms
Using a blood sample, the test detects antigens produced by adult heartworms. Although this is the most widely used test for detecting heartworm disease, sometimes it can give a false negative result. This happens if the dog has less than 4-5 adult heartworms (early stages of infection) that don't produce enough circulating antigen. Another false negative may occur if the dog has a mostly male heartoworm population inside his body, as only the female heartworms produce antigens.
Blood test for microfilariae
Another blood test but this one determines the presence of microfilariae or undeveloped heartworms. If microfilariae are seen in the blood sample, the test is positive, if not, it's negative. Also, the number of these tiny larvae can give the veterinarian a general indication of the severity of the disease. The problem with this test is that some dogs test as negative even though they do have heartworms because their immune system can kill microfilariae.
If your dog tests positive on the antigen and microscopic test, additional blood tests will be done to determine if she's capable of undergoing the treatment. This may include a blood chemistry panel, complete blood cell count (CBC), and blood tests for liver and kidney function.
A chest x-ray will reveal whether your pet has a heart enlargement and swelling of the pulmonary artery because of the worms. It will also reveal the condition of her heart, pulmonary vessels and lungs.
Electrocardiogram and echocardiography
Finally, an EKG or ECG will show whether your pet has abnormal heart rhythms and enlargements in heart chamber size. The ultrasound will show the general status of the heart.
Once all the necessary tests are carried out, the treatment of heartworm disease can begin. It's important to understand that there is some risk involved here, although fatalities are rare. First, your furry companion will receive one or a couple of treatments to stabilize her condition. Now, depending on your pet's condition (whether the infection is in the early or advanced stages), a number of medications will be administered.
The Treatment
First, your dog will receive an injectable drug to kill adult heartworms. The injections may be divided and administered several weeks apart, but this will depend on your vet's advice. Most dogs will also receive antibiotics to combat potential infection.
After the treatment, absolute and complete rest is necessary. This is extremely important to remember because after the worms die, they start decomposing and traveling to the lungs. Here, their fragments lodge in the blood vessels and are eventually reabsorbed by the body. This process can take several weeks up to a couple of months, and it's crucial that during this time, the pet rests and is kept quiet. Most post-treatment complications are caused by decomposed fragments of the worms causing a blockage of the pulmonary vessels, so to avoid this, you must ensure your dog is kept as quiet as possible after the treatment.
Killing the microfilariae
About a month following the main treatment, your pet will have to return to the vet for the second treatment, which is supposed to kill the microfilariae. A drug will be administered and the dog will have to stay in the hospital for the day. After this, your pet will be started on a heartworm preventative.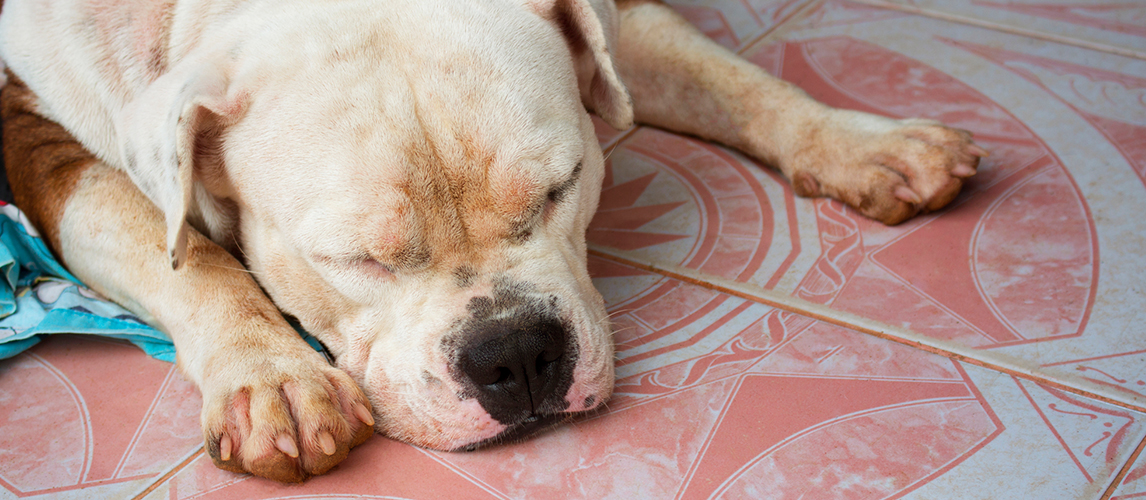 Additional information
Unfortunately, not all dogs can be cured of heartworm disease. If your pet has advanced disease (stage IV), his heart, lungs, blood vessels, kidneys and liver have suffered substantial damage. At this point, treating the disease is not an option as that would only further harm the organs. The only thing left to do is treat organ damage. For this reason, dogs with advanced heartworm disease do not live longer than a few weeks or months.
Possible Side Effects
When talking about heartworm preventatives, it's important to also mention possible side effects. While heartworm meds are completely safe if administered properly, there are some dogs that will nevertheless experience certain side effects. For this reason, it's important to closely follow your dog's reactions and behavior during and after the administration of heartworm medication. The following symptoms are signs that something might be wrong.
Lethargy, depression or weakness
Excessive salivation or drooling
Dilated pupils
Disorientation
Vomiting
Inability to stand or maintain a steady gait
Tremors or muscle spasms
Seizures
Difficulty breathing
Temporary blindness.
Note: acute symptoms can happen within a few hours of the administration, while the milder symptoms can occur over the next 2 to 3 days.