The Best Sunscreens for Dogs in 2022
Last Updated: January 4, 2022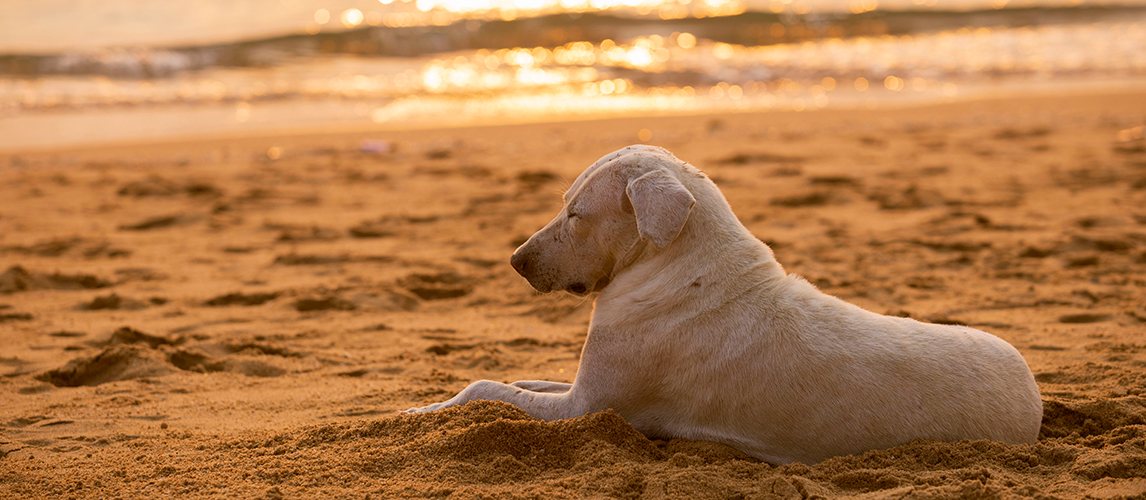 PetSide may earn a small commission from affiliate links in this article.
Learn more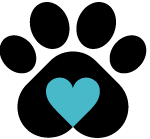 By Petside
Published 10:01 am
Summer is coming around again and, nowadays, protecting yourself from the sun comes second nature. Yet, when it comes to our pets, we often forget to take the extra time to protect them from the sun.
Of course, not all pet sunscreens are created equal. So, how does dog sunscreen work and what are the best sunscreens for dogs? You can find out the answers to these questions, and so much more, in our article below.
The Best Sunscreen for Dog
Best Sunscreen for Dog Buying Guide & FAQ
Things to Consider When Buying a Dog Sunscreen
Arguably the most important factor when looking for sun protection for dogs – especially if you're seeking out puppy sunscreen, due to their more delicate skin. Standing for Sun Protection Factor, there is no minimum requirement for SPF rating in suncream for dogs, despite the fact that it is generally agreed SPF15 and lower has proven ineffective as protection.
For this reason, it's important to look at the levels of SPF in each purchase. Ideally, your new pet sunscreen should be 30 or higher, although 15 does provide adequate protection in cooler weather. For dogs without fur, a higher SPF is suggested as they are more prone to the negative effects of UVA and UVB rays.
The ingredients you use on your dogs are one of the most important factors to consider when buying any product that will be used directly on the skin. In particular, the nose and inner ears are extremely sensitive areas, and it's no secret that prolonged contact with some ingredients can cause harm to your dog.
For example, zinc oxide – while it is safe to use on humans – can be extremely harmful to dogs, causing irreparable damage to the red blood cells. Instead, you should use pet sunscreen that uses natural ingredients which have no adverse effects on dogs.
As much as we love to protect our dogs, there's no shame in admitting that it can be tough to get your dog to stand still for long enough to allow you to use dog safe sunscreen on them! Whether it's because they're full of energy, don't like the smell or are scared of aerosols, getting the pet sunscreen onto your dogs nose and ears – two of the most sensitive areas for pups – can be quite the task.
For this reason, we suggest using a type of pet sunscreen that works best for your dog and their preferences. We list the pros and cons of each type, below.
Take a look at our reviews of Dog Sunglasses and Dog Hats for more info.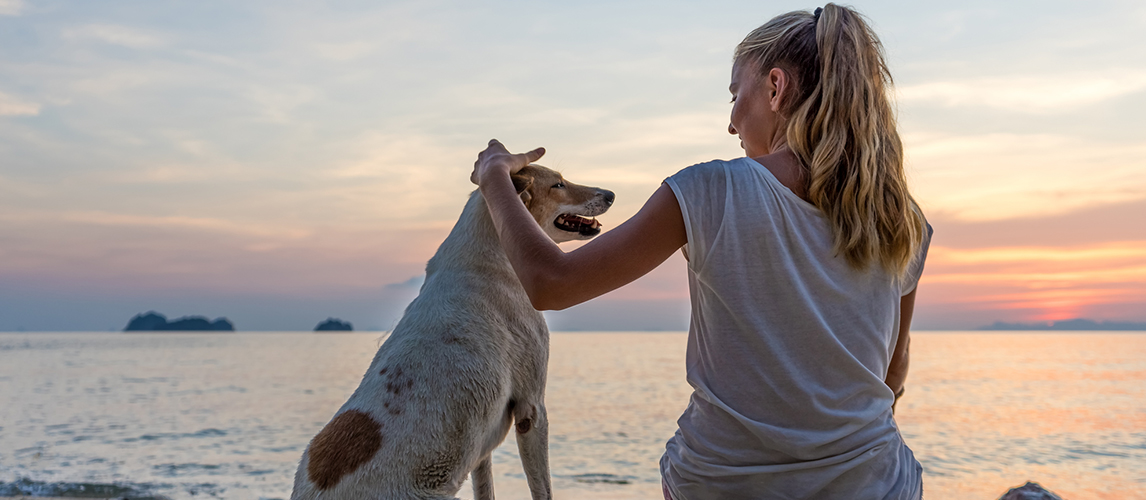 Different Types of Pet Sunscreens
Sprays are probably the easiest type of pet sunscreen to apply. You don't need to keep your dog in one area for too long, and you can apply the product fairly liberally. There are two forms of spray sunscreens – squirty sprays and aerosol sprays – and both are fantastic choices if you need to apply the dog suncream over a larger area.
The former use less pressure when leaving the container, and may require more liberal application to adequately cover the area. However, aerosols are a lot noisier, and the noise made when the liquid leaves the pressurized can, can be highly stressful for some dogs. That said, they do allow for a quicker application, due to the pressure applied when leaving the container.
Roll-ons are superb if you're looking for a dog safe sunscreen that is geared toward noses and specific areas – instead of larger areas, where sprays work better. They are usually a little smaller and therefore easier to bring along with you on a trek with your canine companion.
However, they do require that your dog be completely comfortable with you using products on their nose and ears, for example. If your dog gets easily agitated, or isn't great at staying still for long enough to apply, then you won't get the coverage you need for complete protection.
Creams are generally no longer used on dogs, because they can easily be licked off. They are also awkward to apply and don't usually last long enough to be considered good value for money.
Balms, on the other hand, are – more often than not – better at providing waterproof protection, because of their thicker consistency. While you may still struggle to apply this on jittery dogs, balms can be a great choice if your pup enjoys a regular dip at the local pond or pool. Find out more about dog pools here.
How to Apply Sunscreen to Dogs
The most important thing when applying sunscreen to dogs is to avoid the lower ear, eyes and mouth. While many of the options given in our Top Picks are completely safe and non-toxic, it can still sting when pet sunscreen gets into the wrong places! It's also worth testing the pet friendly sunscreen out on a small area first, to check there are no allergies.
You should also be aware of the areas that are most susceptible to damage caused by sun rays. For example, the nose and ears, along with the snout, have less fur covering their skin which leaves these areas open to UVA and UVB rays. Thus, when applying your canine sunscreen, look to cover these areas with your dog sunscreen spray, balm or roll-on.
Once you've applied the sunscreen, you should watch your dog for around 15 minutes and discourage them from licking the dog sunscreen spray off. After this time, it should have soaked into the skin and you'll be ready to take your dog out for a walk! Do remember, during long days outside, that you should reapply the sunscreen 4 to 6 hours, to maintain protection.
Finally, remember that using sunscreen will not protect your dog from heatstroke or exhaustion and you should not use this in place of finding shelter and providing ample water for your dog. For more options, check out our detailed review of dog water bottles.
Our Top Pick
A fantastic choice for any pet owner is the Epi-Pet Sun Protector Spray, which comes up as our Top Pick and the best sunscreen for dogs. Quiet and easy to use, this pet sunscreen doesn't cause any unnecessary stress to your pup when it comes to applying protection, and even has the added benefit of providing moisture to the skin.
It's suitable for use all over your pet, and even comes with a little added fragrance, while also being waterproof – perfect for when your dog decides it's time to jump in the local pond to cool off!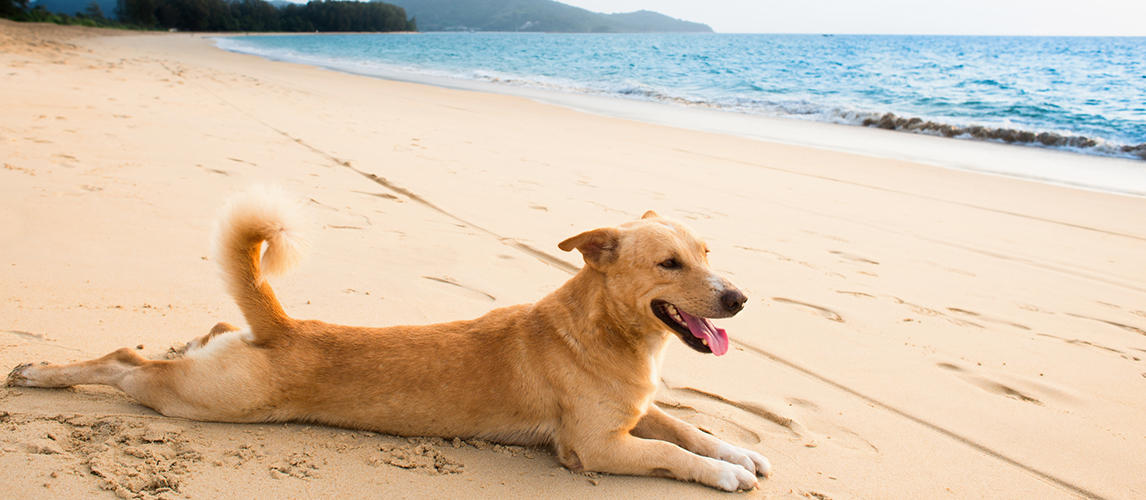 FAQ
Q:

Do dogs really need sunblock?

A:

Absolutely. Just like humans, dogs are prone to damage caused by UVA and UVB rays created by the sun. Over-exposure to these rays can cause premature aging, blisters, cracked skin, and even skin cancer, so protection is absolutely vital – especially in hotter climates and during warm weather.
Q:

Are pet sunscreens toxic to dogs?

A:

The most common toxic ingredient found in sunscreen is zinc oxide. However, most natural dog sunscreen options take pride in ensuring that there is no risk of harm to dogs through their ingredients. For this reason, we always recommend using a dog friendly sunscreen, as other pets may not have the same sensitivities and some pet sunscreen options may not cater to dogs – therefore becoming toxic.
Q:

Can I use human sunscreen on my dog?

A:

It is never a good idea to use anything designed for humans on your dog. The reason for this is that humans are much less sensitive to many chemicals, which can prove toxic, harmful and even fatal to your pup. As above, it is instead recommended that you use sunscreen designed specifically for dogs, in order to avoid heartbreak and harm.
Q:

Can a dog get skin cancer?

A:

Yes. In fact, there are a couple of breeds who are much more likely to suffer from skin cancer, purely because of their thinner fur and greater exposure of skin to the harmful rays. Breeds such as the Weimaraner and Boxer are both more likely to suffer from tumors and, while other breeds are not as prone to this illness, it does not mean you should not take precautions.

This is especially the case with cancers caused by sun exposure, as it can be difficult to spot any melanomas (areas of heavily pigmented skin) due to the fur on your dog. Oftentimes, it is often too late to treat skin cancer on dogs, as this major symptom can easily be missed.