The Best Fish Oils For Dogs in 2022
Last Updated: January 4, 2022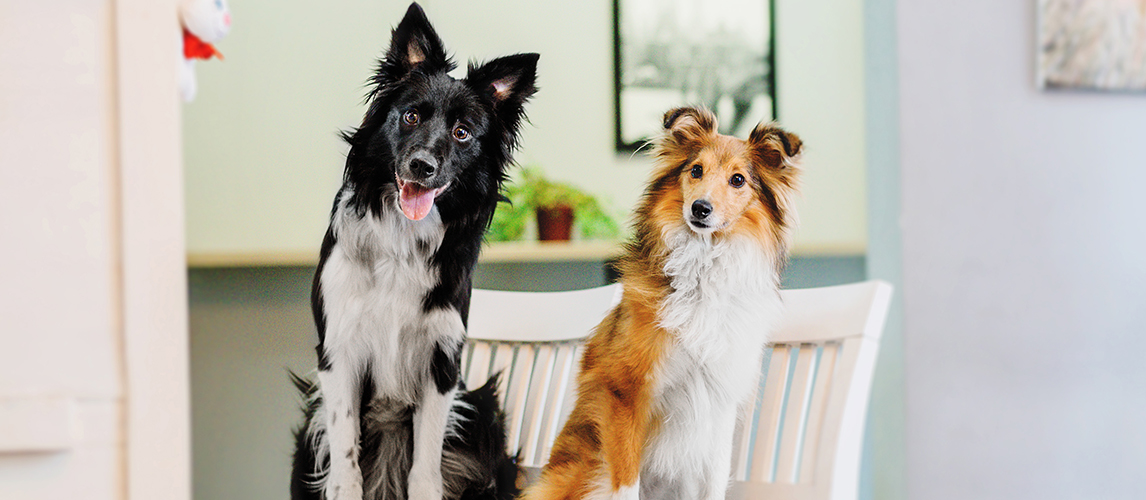 PetSide may earn a small commission from affiliate links in this article.
Learn more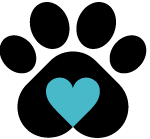 By Petside
Published 13:48 pm
It's not just humans that can benefit from fish oils, they can also be used to help put a spring back into your dog's step. Packed with essential fatty acids, including omega 3s, docosahexaenoic acid (DHA) and eicosapentaenoic acid (EPA), fish oil has many anti-inflammatory properties that can help support your pup's health. Added to your fur baby's diet, fish oil can improve the condition of your dog's coat and skin as well as boost their joint, heart, eye and brain health as well as all-round wellbeing.
The best fish oils are derived from oily fish such as mackerel, tuna, salmon, herring, and anchovies and, as your pup cannot produce many of the essential omega-3s themselves, adding extra to their diet could well work wonders. But with so many products to choose from, it can be a bit of a chore to fish out the right supplement for your dog. Not to worry though because we trawl through some of the most popular brands on the market to help you choose the best fish oil for dogs to give your pooch an extra health boost.
The Best Fish Oil For Dogs
Best Fish Oil For Dogs Buying Guide & FAQ
Whether you're looking for a supplement to soothe your dog's itchy skin and reduce shedding, or something to relieve their allergies and joint pain, fish oil is the right choice. Packed with omega essential fatty acids, good-quality fish oil can boost your canine buddy's overall health and well-being quite quickly and effortlessly. Check out our guide on dog joint supplements for more info.
But with so many fish oil supplements for dogs available for purchase, finding the right product for your pooch may prove to be challenging. To help you in your selection process, we've not only reviewed some of the best oils that the pet market has to offer, we've also put together this comprehensive buying guide. Here, we cover absolutely everything you need to know about these healthful supplements, including how to find the best one for your pet.
What is a Fish Oil Supplement?
Fish oil is sourced from oily fish, such as mackerel, salmon, herring and cod liver, and is one of the most consumed dietary supplements for both humans and domestic pets. This oil is one of the best sources of omega-3 fatty acids, particularly eicosapentaenoic acid (EPA) and docosahexaenoic acid (DHA), both of which are essential for good health. Take a look at our review of salmon oil for dogs for more options.
Omega-3 fatty acids – especially EPA and DHA – are anti-inflammatories and have many health benefits. They are believed to help support brain, heart, and eye health as well as help to protect against a number of diseases. If you or your pet are not getting enough omega 3 fatty acids from your daily diet, then a supplement is a good way to go. Made from fish oil extracted from the fish tissue, supplements can come in either gel capsule or liquid form. Good quality fish oil also contains vitamins A and D. Head over to our review of dog vitamins for more choices.
Benefits of Omega-3 Fish Oil for Dogs
When it comes to the health and wellbeing of your pooch there are numerous benefits of using a fish oil supplement. Top of the omega-3 fish oil benefits list are:
Improves coat and skin health
The anti-inflammatory properties of the omega-3 fatty acids in fish oil can help to calm and heal skin conditions and allergies as well as improve the overall condition of your pup's skin and coat.
Can help to treat arthritis
Fish oils are regularly used as a therapeutic treatment for arthritis in dogs and have been shown to ease joint stiffness and mobility issues. The anti-inflammatory properties of fish oil can also be beneficial for older dogs in general and can help to put a bit of a spring back into their step.
Fish oils can be beneficial for older dogs to help boost and maintain their cognitive function. It is thought that the fatty acid DHA in particular can not only improve cognitive abilities but also potentially slow down inevitable deterioration in how your ageing canine's brain functions.
Supports heart and eye health
Not only can fish oils help to support your pet's cardiovascular health but it is thought to help in weight management, which is often a factor when it comes to chronic heart issues in canines. When it comes to their eye health, the DHA fatty acids present in fish oil can also help to maintain the healthy levels of natural DHA present in your dog's retina and support their overall eye function.
Can help in the treatment of kidney disease
Fish oil is often used as a therapeutic treatment for dogs with kidney disease, particularly glomerular disease which causes excessive protein loss. In this condition, fish oil has been shown to slow down the progression of chronic kidney disease and can help to protect your dog's overall kidney health.
Does My Dog Need Fish Oil?
As your pooch cannot naturally produce their own essential fatty acids (in particular, EPA and DHA) they need to obtain enough of them from their diet. However, this is not always as easy as it sounds, especially if your pet is eating a lot of cheap and poor-quality kibble. A well-balanced diet for your pet is always the first route when it comes to ensuring they are getting all the nutrients they need, but if you suspect your pet is missing out on omega-3s or they have a few health issues which could benefit from a fatty acid boost, then omega-3 supplementation in the form of fish oil could be very beneficial. If you are in any doubt as to whether to give your dog a fish oil supplement, speak to your veterinary professional for advice.
How to Pick a Good Fish Oil Supplement for Your Dog
With a wide selection of fish oil supplements for dogs on the market, it is essential you do your homework so that you pick the best product for your pet. To get the best fish oil for dogs, you need to check out the following on the packet:
What type of fish oil it is: There are three main types: natural triglyceride oil, which is the easiest to absorb but isn't purified and so could contain contaminants; ethyl ester oil, which has been distilled and concentrated to remove impurities so is considered semi-natural; and synthetic triglyceride oil, which is not a natural source, and is least easily absorbed.
Go wild: Always choose a supplement that is sourced from wild-caught fish as farmed fish has lower levels of omega-3 fatty acids, plus can contain high levels of heavy metals and toxins.
Look for the quality control: You need to be sure the source of the fish oil has been treated to a high standard and is safe for your pet. FDA-registered, National Animal Supplementation Council (NASC) certification, country of origin or a recommendation from your vet are all good places to start.
Check the EPA and DHA levels: Going for the highest levels of DHA may not always be the best combination for your pet unless brain and eye health is your priority, as DHA can be easily be stored in the body. EPA, however, cannot be stored and so supplementing at a good level is essential.
Our Top Pick
Derived from wild salmon and packed with essential omega-3s, including the all-important EPA and DHA, Pure Wild Alaskan Salmon Oil for Dogs & Cats is our review's easy to use Top Pick. Formulated for healthy skin and coat, this oil is guaranteed to soothe your pooch's irritated skin and reduce shedding. A high-quality fish oil, this supplement can also help boost your dog's immune system as well as joint and heart health. And because it's palatable and most dogs simply love the taste, it can be easily added to their food, whether dry or wet.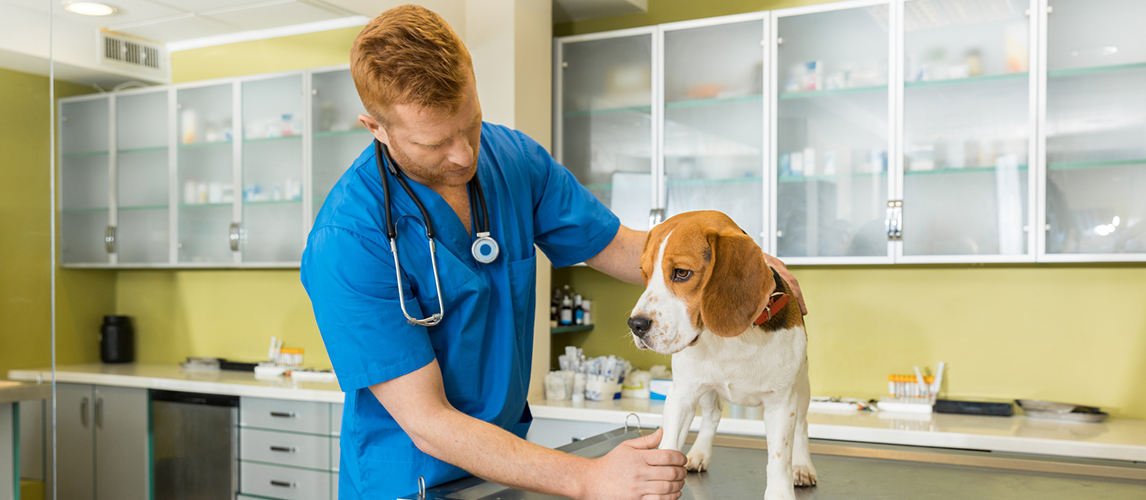 FAQ
Q:

What are the potential side effects of fish oil supplements?

A:

Fish oil supplements can be really beneficial for your pet but as with any supplementation, you need to be fully aware of the correct dosage, potential side effects and the suitability for your dog and their individual health. Too much fish oil can have some unpleasant side effects, including diarrhea, delayed wound healing and vitamin E deficiency so it's essential to get the dose right. And if your dog is on other medication, do check with your vet first before giving them a fish oil supplement in case there is a risk of any adverse interactions. And some oils can give your pooch a fishy smell to their breath, which while harmless isn't particularly pleasant to be around!
Q:

How do I give my dog fish oil?

A:

Fish oil supplements are available in both liquid and gel capsule forms so you can choose which type is the easiest to give to your pet. Liquid fish oil for dogs can be added to their food and with the fishy taste, it is a welcome addition your pooch should lap up. However, it can be messy and if your dog is a fussy eater could be a problem. If your dog is happy to swallow their tablets without any drama, then fish oil tablets for dogs are a good option. As a bonus, many are flavored to taste meaty so they can be seen as a treat.
Q:

How much fish oil should I give my dog?

A:

The short answer is to always follow the recommended dosage on the packaging of the fish oil supplement you have chosen for your dog. Most supplements can be given daily, but the dosage should also be based on your dog's size and weight.