The Best Salmon Oil For Dogs in 2022
Last Updated: January 4, 2022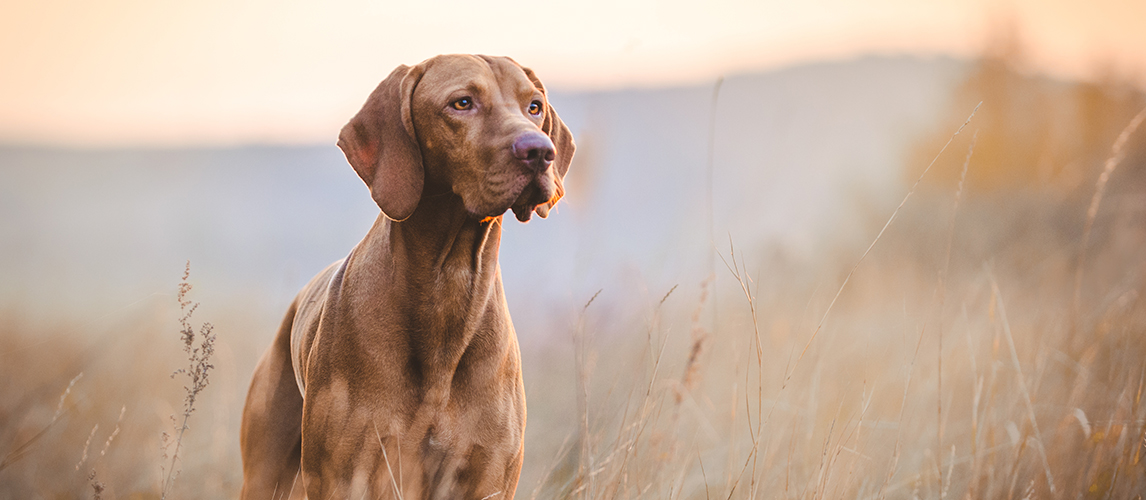 PetSide may earn a small commission from affiliate links in this article.
Learn more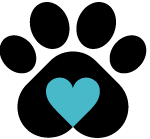 By Petside
Published 09:11 am
Salmon oil is a popular supplement used by many pup parents as it provides their canine companion with Omega-3 and essential fatty acids which are important for general health and bodily functions. Salmon oil is one of many different types of oils that can be used in a similar way and for similar purposes. Later in this article, we'll discuss how these oils differ from each other, what the main benefits are and if there are any side effects. We'll also answer some frequently asked questions about feeding salmon oil to dogs so if you have any questions then be sure to check that out. In case you've been looking for salmon oil for dogs or if you're interested in getting your hands on some after reading this article, we've comprised the following list of the top 10 best salmon oils for dogs available to buy online.
It's important to note that care must be taken when introducing new food items (such as supplements) into a dog's diet. Specialist advice should also be taken from a vet to ensure your pup will react well to that specific oil and, essentially, to keep them a happy and healthy pup.
The Best Salmon Oil For Dog
Best Salmon Oil For Dog Buying Guide & FAQ
Now that we've discussed some of the top Salmon Oils on the market right now, it's time to learn why they're so important, what the benefits are and if there are any side effects to be aware of. We'll also answer some of the most frequently asked questions in the FAQ section below which might answer some of your burning questions if you have any.
Before we begin, it's important to know that while salmon oil supplements for dogs have many benefits, you should first seek professional medical advice from your vet before adding any supplements to your dog's diet.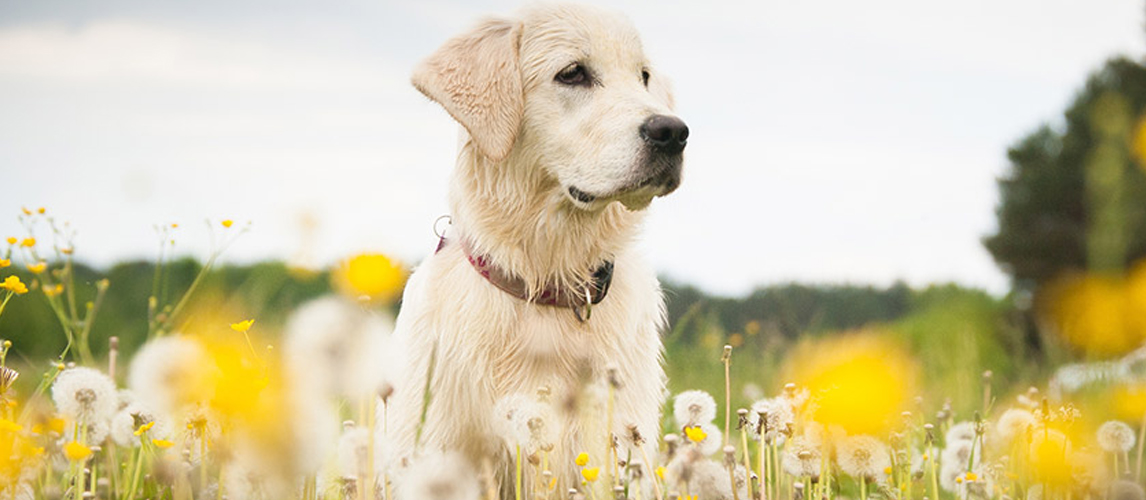 Benefits of Giving Your Dog Salmon Oil
Salmon oil has many benefits as it provides a healthy coat, helps to reduce itching, inflammation, unnecessary shedding, and boosts skin moisture in pups with dry skin. Pups that have skin conditions are often prescribed salmon oil (or other types of fish oil) to help keep their skin soft and moisturized, and to keep their coat shiny, smooth and full of moisture too. It has also been known to improve digestion and reduce the symptoms of arthritis by reducing inflammation of joints and generally improving internal bodily functions. Head over to our review of the best fish oil for dogs for more options.
Possible Side Effects of Salmon Oil for Dogs
There are two main causes of side effects from including salmon oil in a dog's diet. The first is possibly the easiest one to correct so let's start there. Overdosing on salmon oil might sound ridiculous but it can cause some very unpleasant health problems. Vomiting and diarrhea are the most common symptoms of overdosing from salmon oil but it can also cancel out the benefits of the supplement. If a dog is given too much of the oil then the benefits may stop as it passes through the body without being absorbed. To prevent this, keep an eye on the daily recommended dose and take care not to exceed it.
The second reason for side effects to salmon oil is allergies or intolerances. As we mentioned, there are many different types of oil with omega-3 so if a pup can't have salmon oil then another option should be taken. If a pup has an intolerance or allergy to almond oil, the symptoms will be much the same as from overdosing – vomiting, diarrhea and a lack of benefit from the oil.
Check out our guides on Supplements for Pregnant Dogs and Calcium Supplements for Dogs for more info.
Are Fish Oil, Salmon Oil & Krill Oil the Same?
Fish oil, salmon oil, krill oil and squid oil are certainly similar in that they provide a great source of healthy omega 3 for dogs. However, the nutrient levels of omega-3 essential fatty acids and the calories may differ between each one. If your dog doesn't particularly like one of these oils then you could try another one since the omega-3 content is similar.
There are also a number of plant-based oils which are high in omega-3 and could be worth exploring if your pup doesn't like the fishy smell of others. While almond oil for puppies might not be a popular product, coconut, walnut and olive oils all contain omega-3. However, plant-based oils might not be quite as beneficial as we're about to learn. Just remember to check with your vet before adding any new or different supplements into your pup's diet.
You may also like our articles on Cranberry Supplements For Dogs and Calming Supplements For Dogs.
Our Top Pick
Pure Wild Alaskan Salmon Oil for Dogs
When it comes to finding the sweet spot between quality and affordability, this top choice has it all. With high-quality wild Alaskan salmon which is packed full of healthy nutrients, this salmon oil makes a tasty addition to meals and provides a boost of essentially fatty acid goodness. This easy to use bottle will last a long time for most canine companions as it holds a whopping 32fl oz. Its pump action nozzle means you can easily and the oil to your pup's food with making a mess and requires no clean up. What's not to love about it?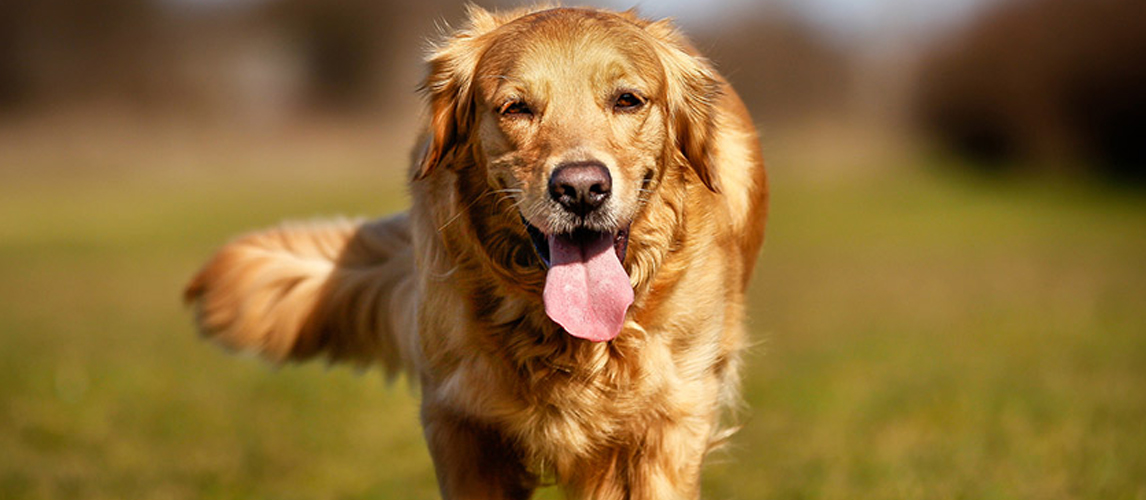 FAQ
Q:

Is salmon oil better than other omega-3 supplements for dogs?

A:

Although there are other supplements with omega-3, salmon oil (or generally fish oil) is better than plant-based oils as they are harder for dogs to process and absorb the nutrients. Dr. Nelson, host of the popular "Pet Show with Dr. Katy.", explains the difference between fish and plant-based omega-3 oils: "the omega-3s found in plant-based oils are in the form of alpha-linoleic acid (ALA). Dogs lack the enzyme necessary to convert ALA into a form that their bodies can utilize efficiently." However, if a dog doesn't enjoy the taste of salmon oil then other healthy alternatives can be used, unfortunately, they just might not be as effective.
Q:

What's the appropriate salmon oil dosage for dogs?

A:

Finding the perfect dosage of salmon oil for dogs entirely depends on the specific animal. Larger dogs will typically require more than smaller dogs but again, this depends on the specific dog's dietary requirements and general health. In general, 20mg of Salmon oil per pound of body weight is the recommended daily allowance. However, each individual brand or product will have its own specific dosage which must not be exceeded.
Q:

Can I give human salmon oil to my dog?

A:

While salmon oil isn't a common product in most homes, many other oils that we've discussed are regularly found in the average person's kitchen. Although there might not appear to be many differences between animal-friendly or human-friendly oil, the manufacturing processes could be entirely different so it's best to keep the two separated and for the intended recipient only. In particular, oils that we use for cooking often have other ingredients added or are too strong for animals. Because our pets typically have weaker or more sensitive tummies than we do, they can't eat all the same foods as us. If you're still unsure of what kinds of oil you can give your pet, the ones we've listed aren't a bad place to start. Otherwise, you could seek advice from your vet.