The Best Flea Collars for Dogs in 2022
Last Updated: January 4, 2022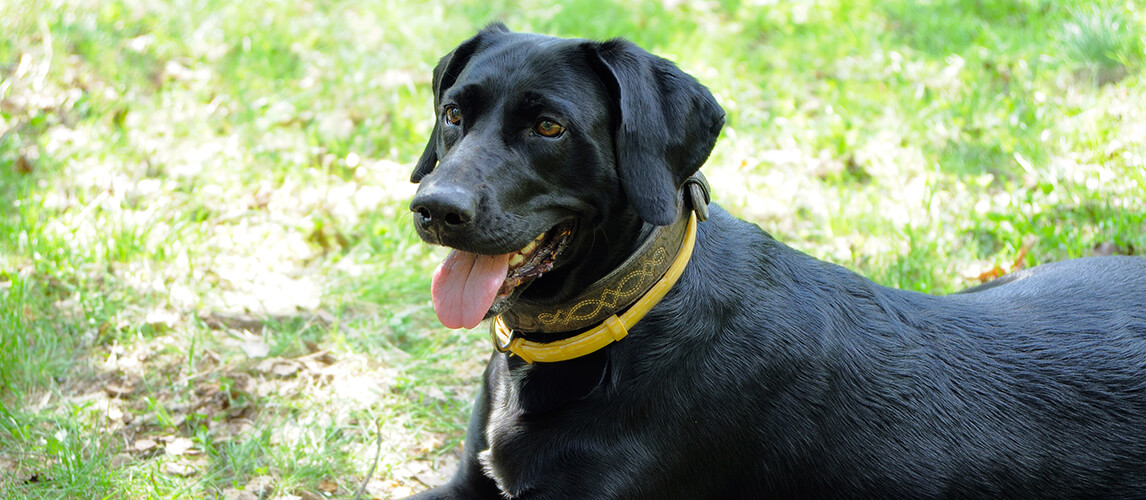 PetSide may earn a small commission from affiliate links in this article.
Learn more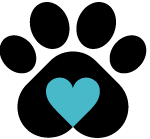 By Petside
Published 11:18 am
Fleas and ticks are not only annoying pests, but they can also be quite dangerous for your pet, especially if you don't discover and treat the infestation early on. Aside from causing red and itchy skin, these nasty parasites can also cause a range of serious health problems, including anemia and severe skin allergies, plus fleas transmit tapeworms and ticks Lyme disease. Needless to say, you want to do everything in your power to protect your dog from these ectoparasitic menaces.
While there are many different treatment options out there, including flea and tick shampoos and topical spot-on formulations, one of the simplest treatments is a flea collar. Safe, effective and easy to use, flea collars provide your pup with round the clock protection against fleas and ticks which is why they're one of the best parasite-preventions you can get. To help you find the best flea collar for your dog, we went through dozens of different products, detailing our favorites down below. We also put together a detailed buyer's guide, so read on!
The Best Flea Collar for Dogs
Best Flea Collar for Dogs Buying Guide & FAQ
Picking the right flea collar for your canine companion can be challenging, especially if you're a first-time dog owner. To make the selection process a bit easier for you, we created this comprehensive buying guide where we cover absolutely everything you need to know about effective flea collars for dogs, including how to find the best one for your pooch.
Things to Consider Before Buying a Flea Collar for Your Dog
Not all dog flea collars are created equal. There are plenty of individual features that could impact your decision-making process. After all, you want to choose the model that is going to be most effective for your furry friend. So, here are some things to consider before you make a purchase.
You can either select dog flea collars which are infused with chemical substances or natural ingredients such as essential oils. In general, "chemical" collars are more effective, however, they also have more side effects and can be a bit irritating for some dogs. Your decision may also be influenced by how bad the outbreak of parasites has become. If it is a serious infestation, a chemical collar is definitely a better option, but if pure prevention is what you're after, a natural collar may be ideal. While some flea collars will only protect against future flea outbreaks, others will kill the ones currently on your pet as well.
We all know that dogs love to splash around in the water whenever they get half a chance, and this is going to pose a problem if you have to remove the flea collar every single time they want to go for a dip. Some collars are water resistant, meaning that they can withstand soakings from time to time, while others are entirely waterproof. If you live in a particularly wet climate or your dog loves to go swimming, you are better off going for the latter variety.
Dogs come in all sizes, and so too do flea collars. There is no point buying a collar which is not the right size for your four-legged friend, so it is worth getting out the tape measure before making your decision. It is also worth checking the adjustability of your chosen flea collar because you may need to alter the size of the collar based on any weight changes or growth spurts.
Obviously, it is important to know exactly how long your dog's flea collar is going to remain effective for. Generally, flea collars continue working for a period of three months or longer. Many of the ones which we have discussed above last for up to 7 months. The longer the protection period, the less often that you will have to worry about changing your dog's collar, which certainly makes your life a little bit easier!
Effectiveness Against Pests
Bear in mind that there are hundreds of flea and tick species worldwide. You should do a bit of research to work out which ones are common to your area and more likely to impact your dog. Alternatively, you could get in touch with your vet to find out more. Look for the collars which promise to deal with a wide variety of parasites. The other thing that you need to know is that some flea collars will only tackle adult fleas, while others sterilize eggs and young fleas, which breaks up their lifecycle. A few collars will also protect against other pests including ticks and mosquitos. It is worth knowing more about exactly what level of protection the collar is going to provide before making your mind up.
How old your dog is can have an impact on whether or not you should put a flea collar on them. Pups younger than 12 weeks old do not have fully developed immune systems and livers, and the toxins may be more harmful to them than adult dogs. Similarly, if you have an older dog, their immune system may also not be as well-equipped to handle chemical flea collars. You may also want to avoid using harsh treatments on pregnant or nursing dogs. If you are feeling unsure, you should consult with your vet for guidance and reassurance on the issue.
Check out our guide on Dog Flea Combs.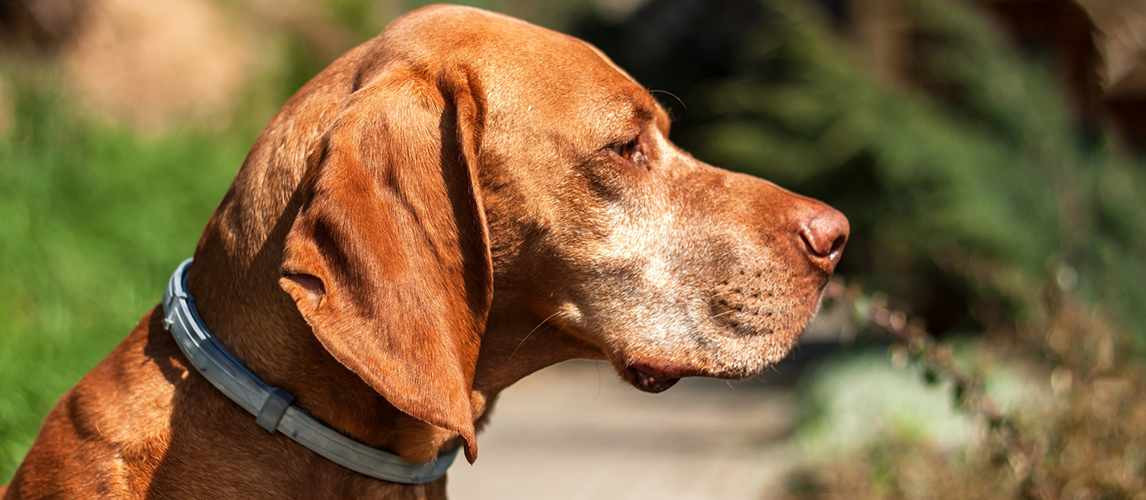 Why Use Dog Flea Collars and How Effective Are They?
Modern dog flea collars contain flea and tick repellent chemicals which are released onto your pooch slowly over time. These chemicals spread throughout your dog's hair, coat, and skin, killing the parasites which are currently on your pet and offering continuous protection. Newer dog collars have proven to be more effective than older ones which emitted toxins as gas and could only kill fleas close to the collar. If you have only experienced using the old ones and have found them to be not particularly effective, there is every chance that the newer ones could surprise you.
Dog flea collars have become a popular tool in the fight against fleas. There are several reasons why this is the case. Here are just a few factors which have made them so well-liked.
First of all, dog flea collars are highly convenient. All you have to do is pop one around your dog's neck for it to get to work. And since they last for a period of several months, you don't have to worry about replacing them too often. You also don't have to concern yourself about the mess and odor which are inherently involved in other tick and flea treatments. There is also the issue of your pup trying to wriggle free when you are bathing them or applying the solution to their skin. Since dogs are used to wearing collars anyway, they tend not to cause them any irritation, and they can often be worn with other leash collars as well. Many are also water-resistant, so you don't have to worry about continually taking them off and putting them back on again every time your pup is going to get wet.
As well as being easy to apply, many flea collars will get to work within a period of a few hours. Once you have put one on your dog, there is nothing else you need to do except leave it to work. There is no waiting or drying period, unlike with other types of flea treatment for dogs. Of course, there are some collars that we have discussed above that only get to work within 24 to 48 hours, so you should bear this in mind if you think something more instant if the better option.
Dog flea collars also have the advantage of being an affordable way of ridding your dog of fleas and offering them long-term protection. You only have to buy a new one every few months to continue offering your pup the defense against parasites that they need. Some of the other best flea treatment for dogs can be prohibitively expensive, so if you are looking to rid and protect your pooch from nasty blood-suckers, they could prove to be the ideal solution.
While some tick and flea treatments require you to get a prescription before you put them on your dog, you can just buy these collars over the counter. Most dogs don't have an adverse reaction to this type of treatment, but we will talk a little bit more about possible side effects a little bit later on.
Preventing Further Issues
If you don't deal with fleas and ticks early, there are other health risks beyond the obvious irritation which they cause to your furry friend. The most common is flea bite dermatitis which is an allergy to flea saliva. This leads to intense itching and scratching, and if you leave it for too long, this skin can break open, forming scabs that can then become infected. The back and base of the tail are the most common areas where this can be a problem. Another common issue that can arise as a result of fleas is that your dog develops tapeworms. While both issues are treatable by vets, you are still better off dealing with the root cause of the fleas themselves. A more serious issue that can appear as a result of a severe flea infestation is anemia, which can lead to medical emergencies and can even be fatal. Don't forget that fleas can also bite humans and conditions like the plague and cat scratch fever are transferrable from these parasites to pet owners.
Now that we have outlined some of the advantages of collars as a method of flea treatment, we should look closer at their effectiveness. There are several factors that impact this, including:
Natural flea and tick collars have the advantage of being gentler on your dog's coat and skin, but they generally don't have the effectiveness of those which use stronger chemicals. Natural collars tend to work just fine when it comes to prevention, but they are generally not as effective if your doggy has a current flea outbreak that you need to do something about.
As a rule of thumb, the longer the flea collar has been on your dog, the less effective it is going to be. Generally, the quantity of chemicals that the collar releases is going to lessen over time, so if your dog starts to scratch again or you think that they need some enhanced protection, you may want to switch the collar sooner than what the product recommends. Check the manufacturer's schedule for more information on how long you should leave the collar on your dog and how often you should replace it.
While a dog flea collar is a simple product to use, there are still best and worse practices that can impact how effective it is. You should always follow the manufacturer's instructions when you come to apply them. Firstly, the collar needs to fit properly around your dog's neck, so measure your pup's neck before purchasing one. If there is any leftover length, remove it to discourage chewing and biting. Bear in mind that some of the chemicals used in these products are not safe for ingestion. If your pet is still growing, you will need to check the collar's fit on a regular basis. Even if your dog is already fully grown, there is every chance that their weight could change over time.
If you get a collar that is waterproof, bathing your dog and letting them go out in the rain shouldn't present too much of a complication. However, if you have only selected a water-resistant model, this could pose a problem as it could work less effectively after regular soakings.
Depending on whether your dog is suffering from a mild or severe flea and tick infestation, this can also impact how effectively the collar is going to work. If your dog already has fleas all over their body, it is unlikely that a collar on its own is going to kill all of them. You will need to use other anti-flea treatments as well such as spot-on formulas or flea shampoos. However, if your dog is suffering from a mild outbreak or you are just trying to prevent them from getting more fleas in the future, a collar should work very well.
Potential Contraindications with Dog Flea Collars
As we have discussed, flea collars contain pesticides that are designed to kill and repel parasites. However, they can prove to be too harsh for some dogs. Even models that only use natural ingredients can prove to be problematic for some pooches. The majority of active ingredients are non-toxic, but some have been known to cause skin irritation or some form of an allergic reaction. If you are feeling wary or unsure, it is worth consulting with your dog's veterinarian for more information.
Take a look at our article on Essential Oils for Fleas on Dogs.
As the active ingredients are often spread through natural oils, this can lead to them inadvertently being spread around your house via rugs, furniture, and clothing. For most people, this is not an issue, but these could trigger a negative reaction amongst others including skin redness, itching, and even flaring up asthma. If you find that the chemical flea collars are causing an issue, you could always consider going for the natural ones instead as they're generally gentler.
Having said all of this, the risks involved in using a flea and tick collar on your dog are small, and most pet owners believe that the benefits far outweigh the risks. Fleas and ticks are pretty persistent parasites, and some sort of chemicals need to be used to clear the parasites from your itching hound. Whatever type of treatment you select to use on your dog, you should always monitor them closely to watch out for any side effects which they may be suffering from. Discontinue the treatment if you notice any problems, such as irritated and red skin around the collar.
You may also like our review of Flea Carpet Powders.
Our Top Pick
Our number one pick is the Seresto flea and tick collar, as it offers an unbeatable 8 months of continuous protection from ticks and fleas. The collar has numerous advantages over other similar treatments including being easy-to-apply and compatible with leash collars.
The odorless Seresto collar continues to release the medicine at a low concentration over time. There is no mess involved and it is also non-greasy, which is always a plus. It also kills and repels fleas and ticks through contact alone, meaning that you don't have to wait for your furry friend to get bitten.
All these reasons put this product right at the top of our list of recommendations of best flea and tick collars.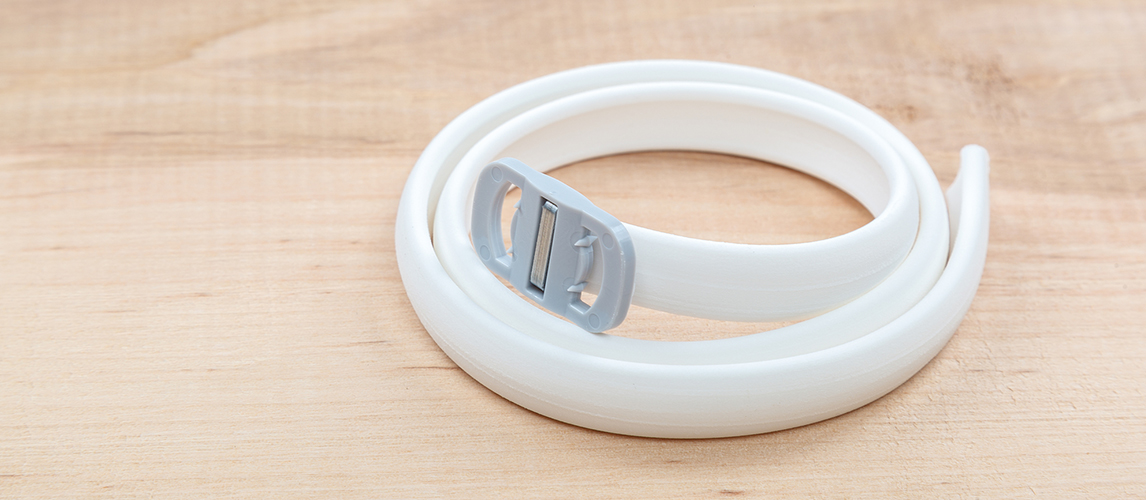 FAQ
Q:

How does a flea collar work?

A:

There are two fundamental ways in which most flea collars work. Some offer one benefit, while others will provide both. The primary function of all dog flea collars is that they act as a repellent against parasites and pests. Most modern collars contain natural or chemical substances which are steadily released over a period of months. Their design ensures that the chemicals are distributed evenly throughout your dog's body through the natural oils in their skin and coat. Protection is both continuous and widespread.

The other function which some flea collars have is to kill fleas that are currently on your dog. Some release active ingredients that require the fleas to bite your dog in order to consume the pesticide and die, while others release the substance throughout your dog's natural oils, killing them on contact.
Q:

Are flea collars safe to use on my dog?

A:

In general, flea collars are safe for most dogs. However, there are some pooches who can have a bad reaction. It is unlikely that you are going to know how your dog will react until you give it a try unless you already know about their existing allergies. Because of this, choose a collar from a highly-rated brand that has good recommendations and you will maximize the chances of everything turning out okay. From the moment you put the collar on your dog, you should observe them closely to see how they react. If everything seems fine, continue as normal. But if they start to exhibit some strange symptoms, take it off straight away.
Q:

How long does a dog flea collar last?

A:

The length of time that each dog flea collar continues working depends on the individual product. Most last for a minimum of three months, but some are functional for as long as eight months. Five months is a decent average. Make sure that you take this into account before purchasing a dog flea collar.
Q:

Can I put a flea collar on a dog after using Frontline?

A:

You should avoid using your dog's flea collar with other treatments unless you have been advised to do so or you are under the supervision of an expert. It is worth considering which type of anti-flea treatment you choose beforehand.
Q:

How long does it take for flea collars to start working?

A:

This is another factor that depends on which brand of collar you choose. Many get to work within a few hours, while others won't be effective until your dog has been wearing it for 24-48 hours. Of course, this doesn't mean that your dog will get instant relief from the blood-sucking parasites on their skin if you have chosen a collar that is designed to kill them. Normally, it takes time for all the fleas to die, and you also need to bear in mind that some collars won't kill the juvenile fleas and eggs.
Q:

Can I use a dog flea collar on puppies?

A:

Puppies who are younger than 12 weeks old don't have a developed immune system, which means that they may not be able to fight the toxins in some flea collars in the same way that adults can. Also, their liver may not have reached the full level of functionality, meaning that it is not dealing with toxins in the way that an adult liver would. Another concern is that they may slip out of their collar easier and try to chew it up, which could prove to be dangerous as the ingredients inside are not meant to be ingested. Many flea collars direct that they cannot be used on young puppies, so always pay attention to these warnings.
Q:

Can I leave my dog's flea collar on when swimming?

A:

If the flea and tick collar is marked 'water resistant', your dog should be fine to take the occasional swim while wearing it. However, some collars will stop being so effective when they are exposed to water for longer. If your dog wears their collar all the time, you should avoid bathing them more often than once a month. Your other main option is to choose a waterproof collar that they can wear all the time. However, if you want to be super-safe, you can remove the flea and tick collar when you know that your dog is going to get wet.