Top 10 Swimming Dog Breeds
There are breeds of dog that are born to swim. They are the dogs that make amazing swimming companions and fishing buddies. They can also make kiddie pool times more fun and enjoyable as these dogs can showcase their swimming and diving prowess in the swimming pool. And if you're like many water-loving individuals, you'd also want a pet that belongs to the world's top 10 swimming dog breeds.
Chesapeake Bay Retriever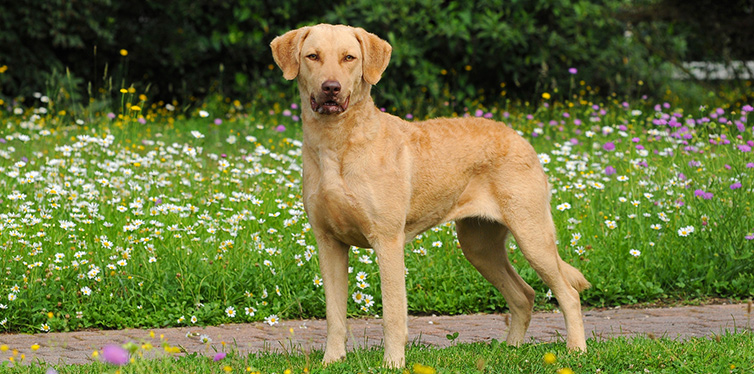 If you're not familiar with the Chesapeake Bay Retriever, you'd think that it is a Labrador Retriever. They have almost the same characteristics except that the Chessie has a wavy coat. They also share the same passion for water. Chessies rely on their dense, waterproof coat to help them swim the frigid waters of the Maryland area. These dogs have a remarkable stamina. They can retrieve waterfowl for hunters and help fishermen haul in their nets. In some cases, CBRs rescue fishermen in the water.
Today, the Chesapeake Bay Retriever is a valued family companion. It has this bright and happy disposition that makes it an adorable pet. It is alert and very willing to work. Unlike the Lab, however, the Chessie can be very obstinate. You'd have to be as headstrong as this breed if you want it to follow you.
English Setter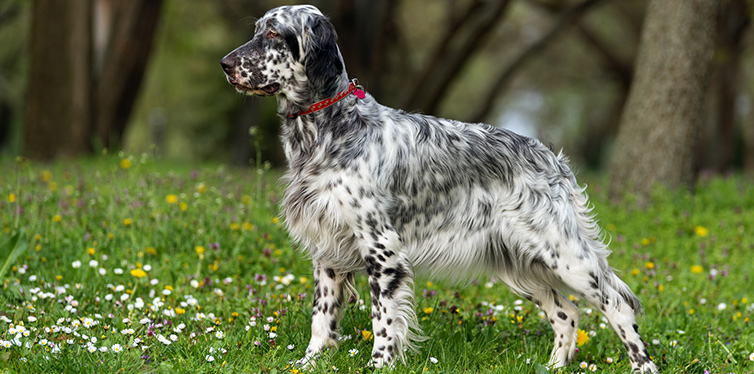 The English Setter is a gun dog by nature. They are excellent hunters of game fowl by following the scent of birds in the air. What many do not know is that this breed is also an excellent swimmer. It is the dog's favorite pastimes. Once the English Setter is in the water, it will be very difficult for you to entice it to get out. You will have to be knowledgeable about the different ways by which you can lure the dog to come out of the water.
This breed is also intelligent, a characteristic that it shares with other hunting dogs. However, it is known for its long-term memory. It is wise to be kind to the English Setter because this is a dog that will never forget. It needs rigorous exercise. And if you live near a body of water, you already know what that means.
Golden Retriever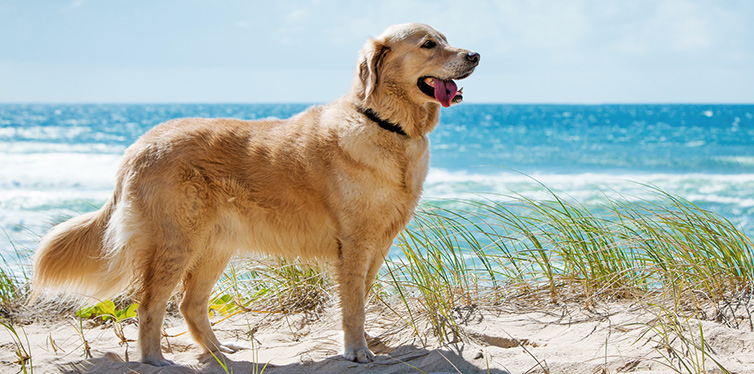 When Sir Dudley Marjoribanks developed the very first Golden Retriever, what he wanted was a gun dog that can do more than what setters and spaniels can do. He crossed a water spaniel and a retriever to produce one of the world's most adorable breeds. The Golden Retriever's remarkable swimming talent is a carryover from its water spaniel ancestry. Combined with the genes of the St. John's water dog, this water-loving dog is without equal.
It has a water-resistant topcoat that allows the Golden Retriever to frolic in the water. It has this playful nature and a lively personality that people have come to admire. With a smiling face and a sweet demeanor, this is a dog that's bred to be man's best friend. It is also a favorite among the uniformed services as well as those in the healthcare profession because of its gentle disposition.
Irish Setter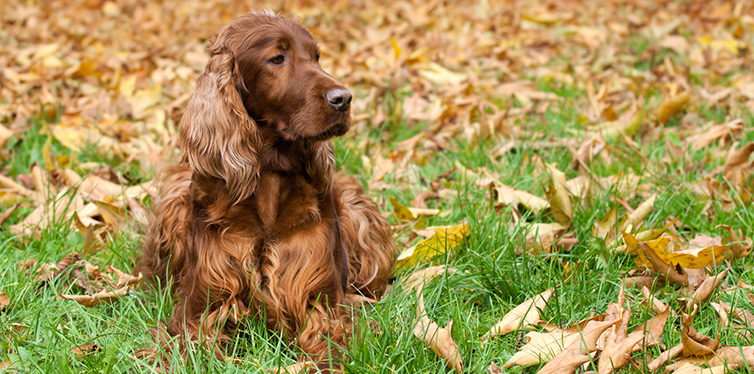 One of the Golden Retriever's forebears, the Irish Setter is a charming breed. It has this rocket-launcher energy and carefree personality that it takes well into the water. While the Irish Setter loves to swim, it is also excellent at running. This is a hunting dog, after all. It is tireless and will use its remarkable sense of smell like a hound. Instead of sticking it on the ground, however, the Irish Setter will point it in the air to sniff for the scent of birds.
Since the breed has high energy, it is best to give it a daily dose of exercise. While running is best, you can be sure that the dog is happiest when in the water. This is a calm breed, yet has a fun-loving nature that should be pretty awesome in water-related activities.
Labrador Retriever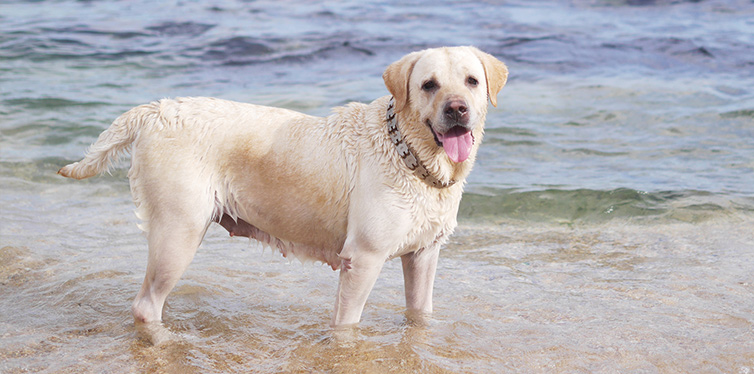 The Labrador Retriever shares many characteristics with the Chesapeake Bay Retriever. If not for its smooth coat, it would be easy to mistake one for the other. The Lab is a water-loving hound that helped fishermen off the coast of Newfoundland in Canada. They retrieved fishing nets while also serving as mail carriers delivering messages from one boat to the next.
Labs do not have the dense, long coat of the Golden Retriever and Irish Setter. It does, however, have a waterproof coat that allows it to swim in the frigid waters of its native St. John's. This dog is America's darling and it is easy to see why. It has a gentle demeanor and kindness that very few breeds of dog can match. It is a versatile dog and one that can take on any role, be it on land or in the water.
Newfoundland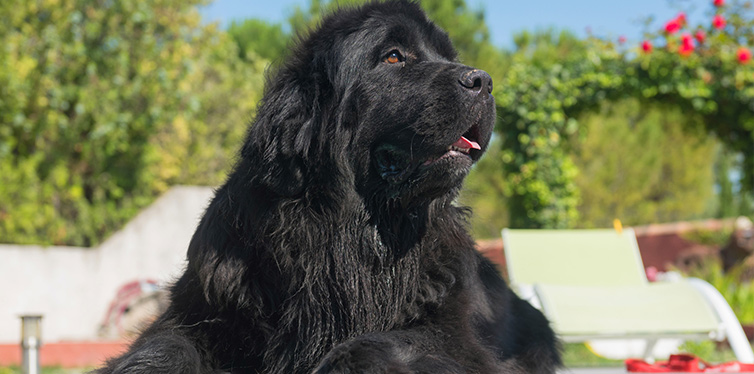 A relative of the Labrador Retriever and the Chesapeake Bay Retriever, the Newfoundland is another breed that loves the water. These dogs all came from the same ancestor, the St. John's Water Dog. Despite its size, the Newfoundland is a natural swimmer. As a matter of fact, the dog excels in saving lives off the waters of Canada. It relies on its webbed feet and dense double coat to tread freezing waters.
Newfoundlands are intelligent pets. They also have this remarkable strength that allows them to pull near-drowning victims off the water. However, they do have this gentleness to them that makes them Nature's best nannies. They are loyal companions and can be very wonderful to have around children because of their calm disposition.
Nova Scotia Duck Tolling Retriever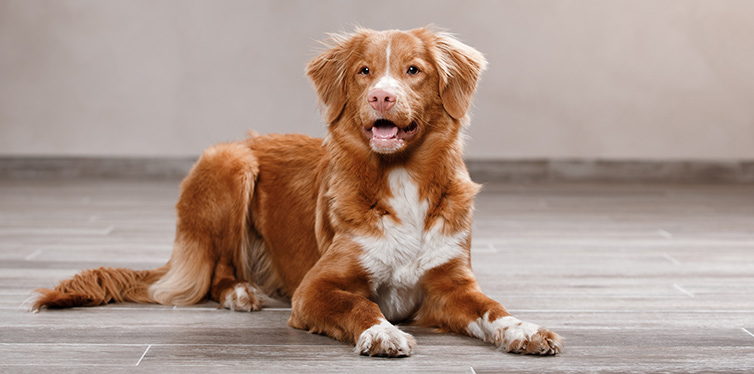 It is easy to see why the Nova Scotia Duck Tolling Retriever is on this list. Hunters use this dog to lure waterfowl like geese and ducks. The breed has a very peculiar appearance that resembles a fox. When it plays in the water, waterfowl can grow curious and will try to investigate the hound. As soon as they are close, the human hunter calls back the dog and starts shooting the waterfowl as they take flight. The dog then retrieves any downed fowl.
This talent is not the only thing remarkable about this breed, however. It is also affectionate and very patient towards kids. This makes it a great family dog. Since this is a very energetic canine, it is best suited for families who lead an active outdoorsy lifestyle.
Portuguese Water Dog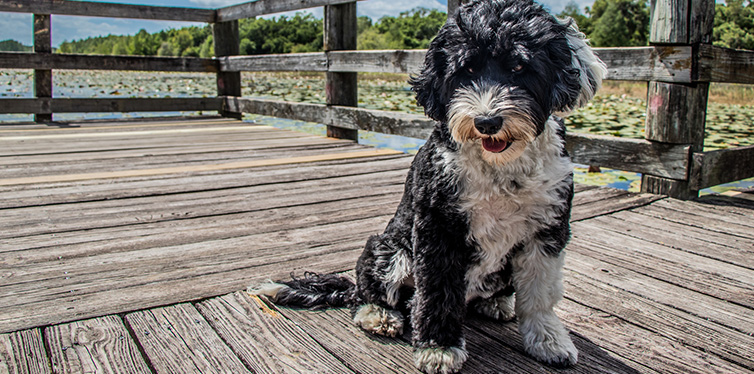 Like many of the dog breeds in this list, the Portuguese Water Dog comes from a long line of fishermen's best friends. They retrieved broken nets and lost tackles, allowing their human companions to continue with their endeavors. These canines also served as couriers, delivering messages between ships and from ship to shore. They accompanied fishermen in their trawlers as they tread the treacherous waters of the Atlantic fishing for cod.
One thing that you should know about the PWD is that it looks a lot like a Standard Poodle. As a matter of fact, there is a good chance that the two are related. Both have a low potential for shedding. Both also have webbed toes, allowing them to swim with ease. Both also have curly coats, although the Portuguese Water Dog can also have a wavy coat.
Spanish Water Dog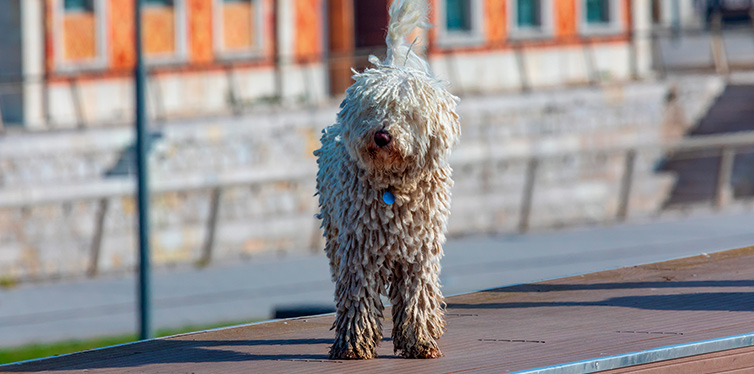 One thing that makes the Spanish Water Dog so unique is its ability to dive up to 20 feet under water. It can stay submerged a lot longer than any human can; without any breathing apparatus, of course. This makes the Spanish Water Dog an excellent swimmer and a diver, too. The original use of the SWD is for retrieving and herding. Like many of the breeds in this list, the SWD aided Spanish fishermen in the retrieval of their nets and tackle. As the fishermen haul their catch to shore, the SWD shifts to a guard dog role. It needs to keep a watchful eye on the day's catch.
The Spanish Water Dog is an intelligent breed. Nothing excites an SWD more than being able to learn something new. But be warned; this breed is not for beginners. It has a strong will and can be very stubborn if you do not use the correct training techniques.
Standard Poodle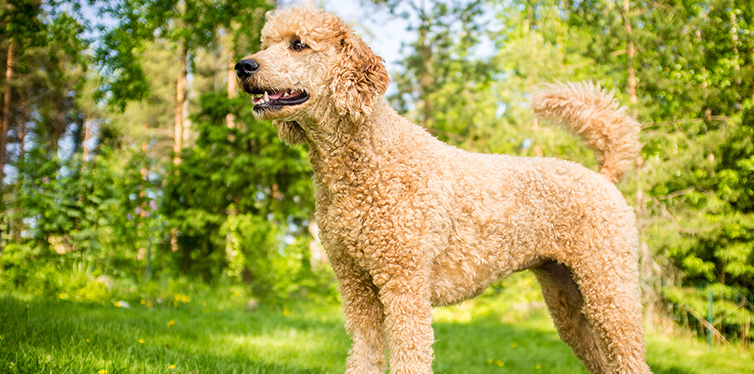 The Poodle is one of the most popular breeds in the world. However, many folks do not know that it is also a great swimmer. What they know is that the Poodle is a great performer. This relative of the Portuguese Water Dog has webbed toes to help it swim like a duck
Another thing that many people do not know about the Standard Poodle is that it is a water retriever. It relies on its moisture-resistant coat to keep it safe in the water. The Poodle also has an athletic stamina, giving it the capability to swim for countless hours. It needs to have the endurance to dive into the water, retrieve the downed fowl, and bring it to the hunter.
It is true that these dog breeds are excellent swimmers. However, this does not mean that you can already leave them in the water without your supervision. Their safety is still every responsible pet parent's concern.
Sources:
Top 10 Swimmer Dog Breeds – Inside Dogs World
Related Reads
Related Reads