The Best Dog Food For Cocker Spaniels in 2022
Last Updated: January 4, 2022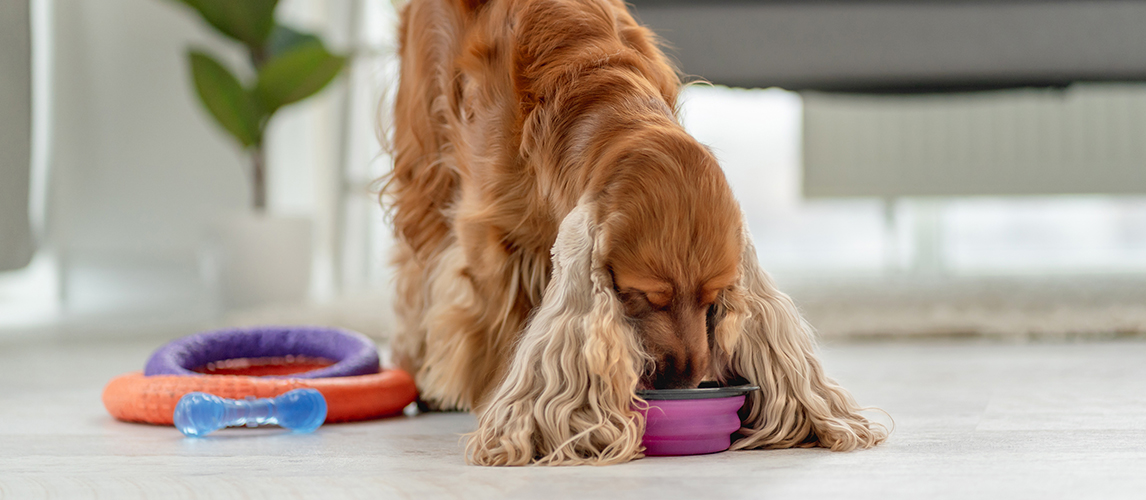 PetSide may earn a small commission from affiliate links in this article.
Learn more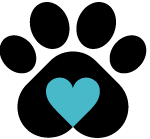 By Petside
Published 09:42 am
The cocker spaniel is one of the US's most popular breeds and it's not difficult to see why. With their big brown eyes, fluffy coat and energetic, intelligent demeanor, this medium-sized breed makes a wonderful family pet. There are actually two types of cocker – the longer-haired American Cocker Spaniel and the taller English - but both share the same full-on fun personalities you can't help fall in love with.
As well as their active nature, there are two other things that make the Cocker Spaniel stand out – their luxurious, silky coat and their love of food. These food monsters need quality nutrition to support their activity levels as well as their overall health and wellbeing, but like many other breeds they can over-eat. To keep your loveable cocker happy, healthy and appropriately fueled for their on-the-go lifestyle, you need to give them quality, well-balanced nutrition.
We take a look at some of the best food for cocker spaniels to take the guesswork out of what you should be putting in their dog bowl, come mealtime.
The Best Dog Food For Cocker Spaniel
Best Dog Food For Cocker Spaniel Buying Guide & FAQ
To keep your Cocker Spaniel healthy and happy, it's essential you feed them good-quality food that is not only tasty but also easy to digest and biologically appropriate for their breed. And while the 10 recipes we reviewed above are all fantastic options, it's completely understandable if you want more information on what makes dog food healthy for Spaniels. In this buying guide, we cover everything you need to know on this subject, including things to consider when shopping for Cocker Spaniel food, ingredients you want in your pup's diet plus those you may want to avoid and more.
Things to Consider Before Buying Food for Cocker Spaniels
Cockers are friendly and exuberant dogs that make wonderful family pets. But they're also a breed of dog that's renowned for their love of food. This means there are certain things you need to consider when it comes to selecting the best food for cocker spaniels, including:
Their energy levels: Originally bred for hunting, cocker spaniels are highly active dogs that require a significant amount of daily exercise and so will need more calories in their food than a less active pooch. They also need more protein to support their 'on the go' lifestyle and keep their muscles healthy and lean. Take a look at our review of high protein dog food for more options.
Body weight: Boy, do cockers love to eat! While this shouldn't be too much of a problem if they are active, their food intake still needs to be controlled to ensure they don't over-eat. If their food is not managed, or if their activity levels drop but the amount they eat doesn't, then your cocker spaniel could be prone to obesity problems. Find out more about dog food for weight loss here.
Any health conditions: As a breed, cocker spaniels can be prone to certain medical conditions that may need to be taken into account when choosing their food based on the nutritional value, ingredients that may not agree with your pooch as well as any additional supplements it may contain. Ear infections, hip dysplasia, allergies, and hypothyroidism are amongst the health conditions your cocker can be susceptible to and can be affected by your dog's diet as well as helped by what their food contains.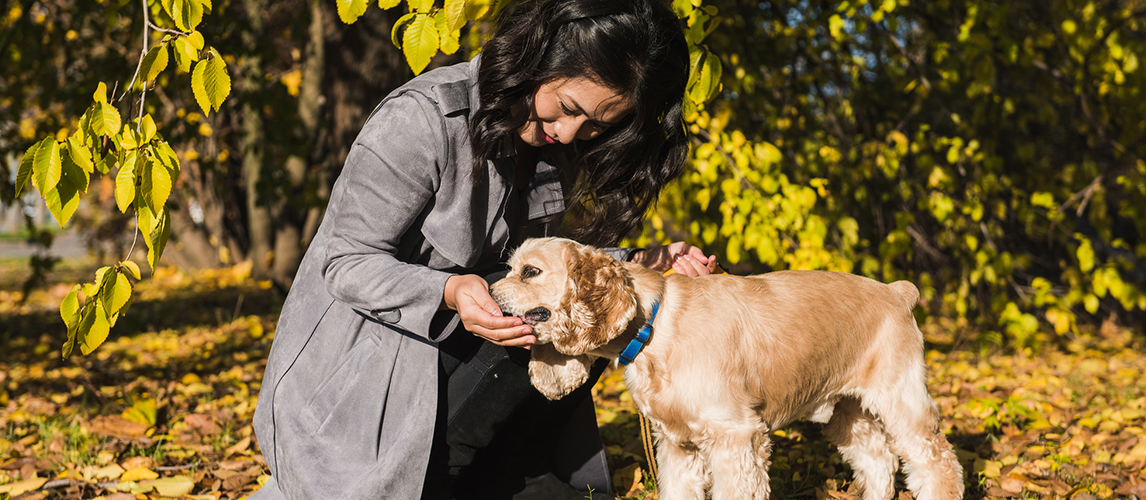 Ingredients That May Help Cocker Spaniel Health
Choosing the right food formula will not only satisfy and nourish your cocker spaniel but can also help to boost their short and long-term health and wellbeing. Here are the main ingredients to look for when choosing a good dog food for cocker spaniels:
Quality protein - as with all other breeds, cocker spaniels need protein in their diet. Always look for a dog food that has a quality source of animal protein – whole meat or fish sources rather than meat by-products. The ingredient list should say 'chicken meal' or 'beef meal' rather than just 'poultry' or 'meat meal'.
Omega-3 fatty acids - good fats are essential for your dog's overall health so check the ingredient label to be sure of the source. Also look for omega 3 and 6 fatty acids, which are generally found in oily fish as well as some plant oils. Omegas can help in your pet's bone and joint health, as well as their heart, brain, skin, and eyes. They're also essential for keeping your pup's coat lovely and shiny. Check out our guide on the fish oils for dogs for more info.
Complex carbs – your cocker will also need some healthy carbs in their diet to support those high energy levels. Look for whole carbs that are slow-release to keep them sustained. Fruit and vegetables are good ingredients, as are rice, barley, and oatmeal, which provide some essential fiber too. Be careful with wheat and gluten if your dog is intolerant or has allergies.
Joint-supporting supplements – dog food with extra joint-supporting supplements such as glucosamine and chondroitin will help to keep your bouncy, energetic cocker spaniel active and mobile, especially as they get older. For more options, check out our detailed review of dog joint supplements.
Probiotics – while added probiotics are good for your pet's overall digestive health and wellbeing, they are particularly beneficial if your pup has been on antibiotics or if they have problems with a sensitive tum, including constipation or diarrhea.
Antioxidants – for their immune system and overall health, look for a dog food formula that includes antioxidants. Natural sources include spinach, sweet potatoes, cranberries, and blueberries.
Vitamins and minerals – a balanced diet for your cocker will also include essential vitamins and minerals so look for a dog food that includes these and you won't need extra supplementation. For all-round health go for vitamins C, B, A, D and E to support healthy bones, teeth and muscles. You may also like our article on dog vitamins.
Ingredients To Avoid
There are some ingredients you need to avoid when it comes to feeding your cocker spaniel, especially if they have allergies or pre-existing health conditions. The main offenders include:
Unspecified meat by-products: You want quality food for your pet, and unspecified meat by-products simply don't make the grade. If you see these listed on the ingredients, leave the food well alone as they're the cheaper parts of the carcass and it is difficult to know what exactly is in them.
Artificial additives, colors, and preservatives: You want to feed your pet food that's as natural as possible. Artificial ingredients should be a no-go as they are more likely to trigger allergies.
Corn, wheat, and soy: If your pup is a sensitive soul when it comes to their digestion or allergies, then avoid dog food with corn, wheat or soy as they can be allergens and trigger a reaction.
Excess or processed carbs: You want your dog's food to have a good quality protein as the main ingredient and a lesser amount of easy to digest carbs. Too many carbs can mean the food is being bulked out with lower quality sources that can irritate their system.
Bulking agents: Cheaper dog food is often bulked out with fillers that have little nutritional value and can irritate your dog's digestion. Opt for premium brands and always read the ingredients label so you can be sure you are getting the quality stuff.
Our Top Pick
Blue Buffalo Life Protection Formula Natural Adult Dry Dog Food is an excellent all-round dog food for all cocker spaniels and scoops our review's Top Pick. Made from quality lamb for protein and fortified with a nutritionally balanced formula of antioxidants, vitamins and minerals, this dry dog food from Blue Buffalo will help to maintain your pooch's health and vitality while keeping them feeling satisfied. And with a good mix of omega 3 and 6 fatty acids for skin and coat health, there will be a bounce in their fur as well as their step!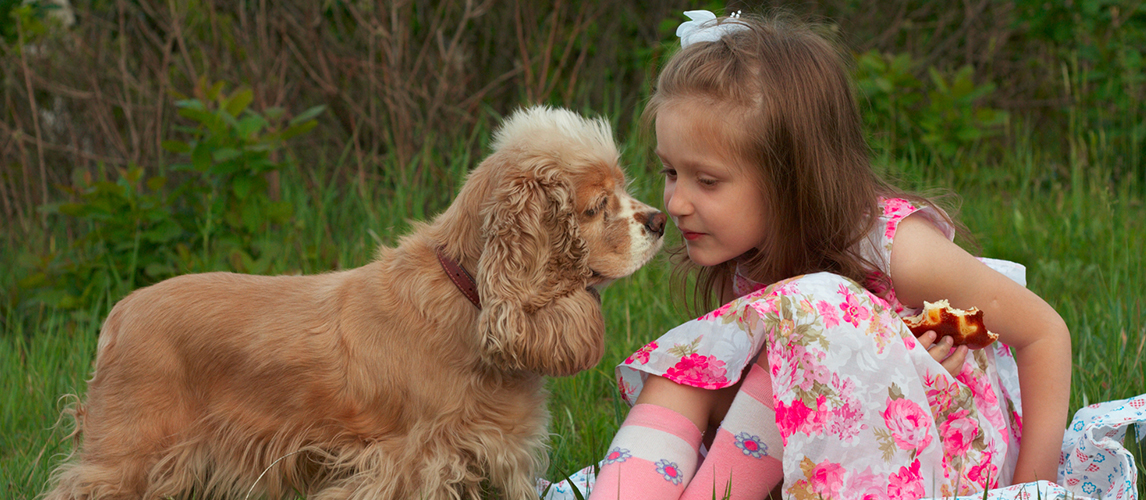 FAQ
Q:

How Much Food Should a Cocker Spaniel Eat?

A:

Due to their higher energy levels you need to ensure your cocker spaniel is getting enough nutrition to keep them healthy and support their active, on-the-go lifestyle. The exact amount you feed your pet depends on their age and size as well as their weight. A growing pup may need more food daily than a senior Cocker, so if in any doubt speak to your vet. But as a general rule, a healthy, active adult Cocker Spaniel will need between 1 ½ and 2 ½ cups of food per day, fed over two meals, one morning, one night. And while the odd daily treat is not going to do any harm, avoid the temptation to overfeed.
You May Also Like The Best Dog Food For: