The Best Dog Food for Pitbulls in 2022
Last Updated: January 4, 2022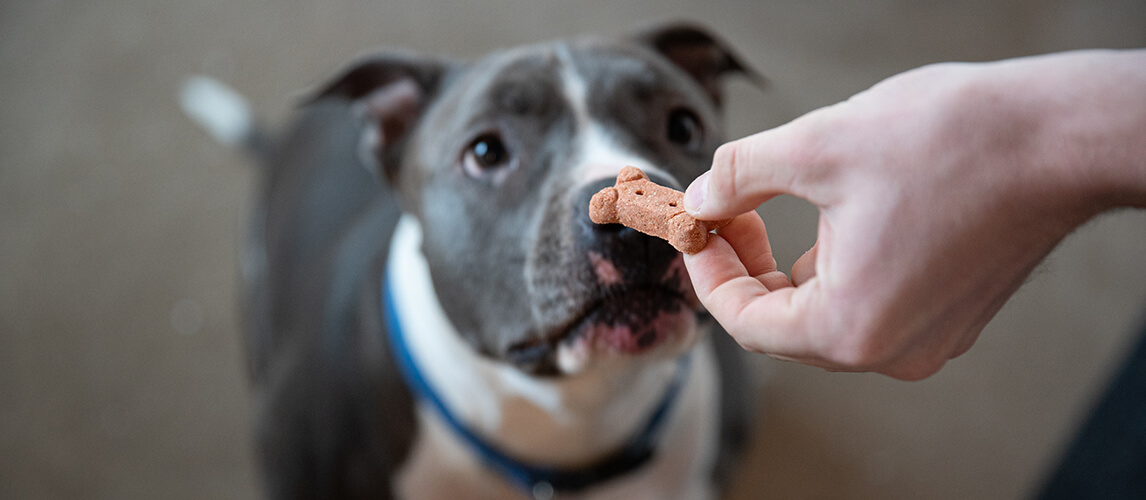 PetSide may earn a small commission from affiliate links in this article.
Learn more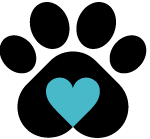 By Petside
Published 12:06 pm
As responsible dog owners, we all want what's best for our furry friends, and part of that means feeding them a healthy diet, tailored to their age, health and breed. Pitbulls (an umbrella term that can be used to describe American Pit Bull Terriers, Staffordshire Bull Terriers and American Bulldogs) are no different. These muscular, athletic dogs need a high protein diet that gives them plenty of energy, but avoids common allergens, and there are certain foods which are better designed to meet their nutritional needs.
If you're not too sure what you should be giving your beautiful bruiser for breakfast, have a read of this buying guide to get to know some of the best dog foods for Pitbulls on the market. Remember, you should always consult your veterinarian before making changes to your dog's diet, especially if they have any allergies or pre-existing health conditions.
The Best Dog Food for Pitbulls
Best Dog Food for Pitbulls Buying Guide
If you're still not sure which food is the best choice for your beloved Pitbull pup, read on for our full buying guide and FAQ to help you make the call.
Benefits of Feeding Your Pitbull a Healthy Diet
Feeding your Pitbull a diet with lots of protein, vitamins and minerals will ensure they have lots of energy to lead an active and healthy lifestyle – enough for all the long walks and games of tug-of-war you have the energy for!
Prevent or control health conditions
Just as in humans, a healthy diet can help prevent and manage a variety of health issues. For example, bone diseases such as hip dysplasia are common in Pitbulls, but a diet high in Omega-3 fatty acids can help reduce joint pain and swelling, whilst a calorie-controlled diet can help manage weight, relieving pain and other symptoms.
If your Pitbull suffers from food allergies, cutting the ingredients they are intolerant to out of their diet can make a huge difference to their health. Common allergens include beef, poultry, dairy and grains.
Pitbulls are prone to obesity, especially when fed a poor diet or given too many treats. Help to keep your pup a healthy weight by giving him a carefully controlled, nutritious diet that fills him up. Check out our guide on dog food for weight loss for more info.
A diet high in Omega-3 and Omega-6 fatty acids will help maintain your pup's skin and fur, alleviating skin conditions and and contributing to a glossy, healthy-looking coat.
A healthier Pitbull means fewer trips to the vet! This will save you time, money and a whole lot of worry, and most importantly means less stress and trauma for your precious pooch.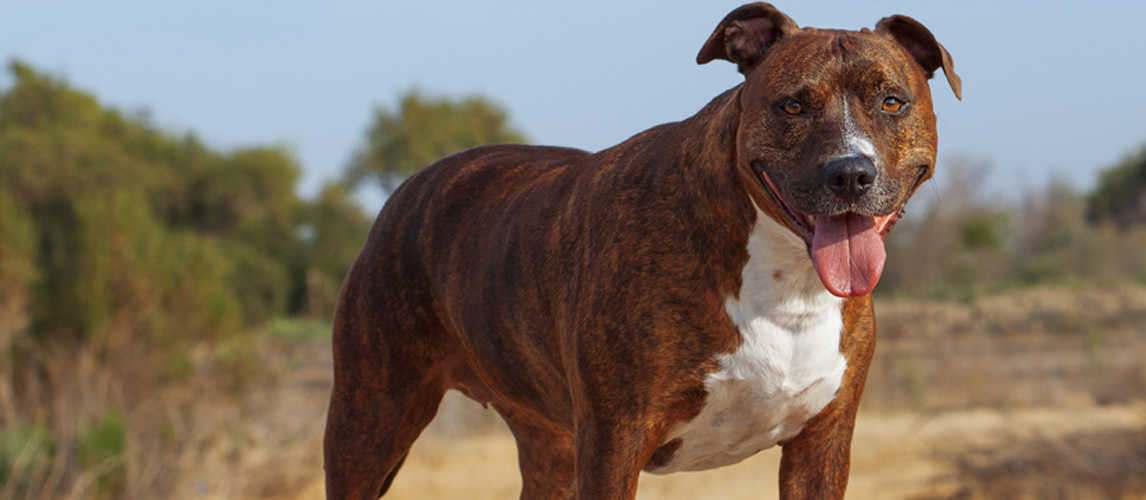 Nutritional Requirements for Pitbulls
Pitbulls are muscular, active dogs, and one of their most important nutritional requirements is a high protein content, which will give them plenty of energy. Food with 20% to 30% protein is ideal for fully grown adults. For puppies and senior Pitbulls (age 8 upwards), you should look for a protein content of up to 40%, as dogs in these age ranges don't digest protein as effectively as adults. A good high protein dog food for Pitbulls will be based around a fresh, lean meat protein source, such as venison, turkey or duck, with little to no meat by-products. You may also like our article on high protein dog food for more info.
Fiber is essential for good digestion, allowing your Pitbull to make the most of the nutritious food he's eating and keeping him regular. It is particularly important for senior dogs, who might struggle to digest and metabolize food effectively. Look for a food with plenty of fruit and vegetable ingredients such as sweet potato, kale and carrots to help aid your pup's digestion.
Grains such as wheat and corn are often used as fillers in lower-quality commercial dog food, as a cheap way to bulk out the formula. Although dogs can digest grain, its nutritional value is low, and many people believe that as it is not part of a dog's ancestral diet, it shouldn't form a major part of a modern day dog's diet. Grain can also be a food allergen in some Pitbulls, causing symptoms such as skin rashes, vomiting and diarrhea. Try to find a grain-free formula that instead relies on fresh meat, fruit and vegetables as the main ingredients. Take a look at our review of grain free dog food for more info.
Lots of vitamins and minerals
In order to be healthy, Pitbulls need a diet high in essential vitamins and minerals, including calcium, which promotes growth and strong bones. Vitamins and minerals are mostly found in fruits and vegetables. Often the most nutritious veggies for Pitbulls are the same as those for humans – look for superfoods such as sweet potato, blueberries, spinach and kale, which provide the highest nutrient content per quantity.
Omega-3 and Omega-6 fatty acids
In order to support healthy bones, joints, skin and coat, your Pitbull needs a diet containing Omega-3 and Omega-6 fatty acids. These can be obtained from sources such as oily fish and flaxseeds. Head over to our review of the best fish oil for dogs for more alternatives.
Finally, your Pitbull needs a certain amount of fat in his diet (although not too much, as this can lead to obesity). Look for food that contains 15 – 20% fat, from sources such as chicken fat.
Common Pitbull Health Problems
Skin allergies are possibly the most common Pitbull health problem, attributed to their short coats. Allergic reactions can be triggered by environmental factors, such as pollen or grass, or by certain foods, including beef, dairy, grain and wheat. Symptoms can include sore, red or itchy patches on the skin, runny eyes, ear infections, sneezing, vomiting and diarrhea.
Pitbulls are prone to certain bone diseases, including hip dysplasia, kneecap dislocation and degenerative myelopathy. Hip dysplasia affects your Pitbull's ball and socket hip joint. Symptoms include pain, an uneven gait, difficulty climbing stairs, decreased mobility, and, in extreme cases, lameness.
Cataracts in Pitbulls are not limited to senior dogs – they can be genetic, and thus occur at all ages, including in puppies. Symptoms include clumsiness, eye rubbing, a cloudy eye, and irritation, discharge or redness around the eye.
Heart defects and disease
Pitbulls can also suffer from congenital heart disease, heart murmurs, and irregular heartbeats. Symptoms for such conditions can include breathing difficulties, weakness, fainting, and weight or behavioral changes.
Obesity is a problem among all dog breeds, with approximately 56% of dogs in the U.S. being overweight or obese. Pitbulls' muscular frames are prone to obesity, especially if they're fed a high calorie diet and don't get enough exercise. Get your pup weighed by your vet regularly to monitor for signs of weight gain.
Our Top Pick
There are some delicious and nutritious foods on this list, but if we had to 'pit' them against each other, our favorite food for Pitbull puppies has to be the Taste of the Wild Grain Free High Protein High Prairie Dry Puppy Food. This high quality dog food provides well-balanced nutrition based on the ancestral diet your pup would have followed in the wild. The high protein content sourced from real buffalo and venison meat is perfect for Pitbull puppies, who find it harder to digest protein than adults, but need plenty of energy for all their antics! There are lots of fruits and veggies to provide essential vitamins, minerals and antioxidants, and the grain-free formula limits the chances of your Pitbull pup having an upset stomach – although you should always monitor your dog closely for any signs of an allergic reaction when introducing them to a new food for the first time.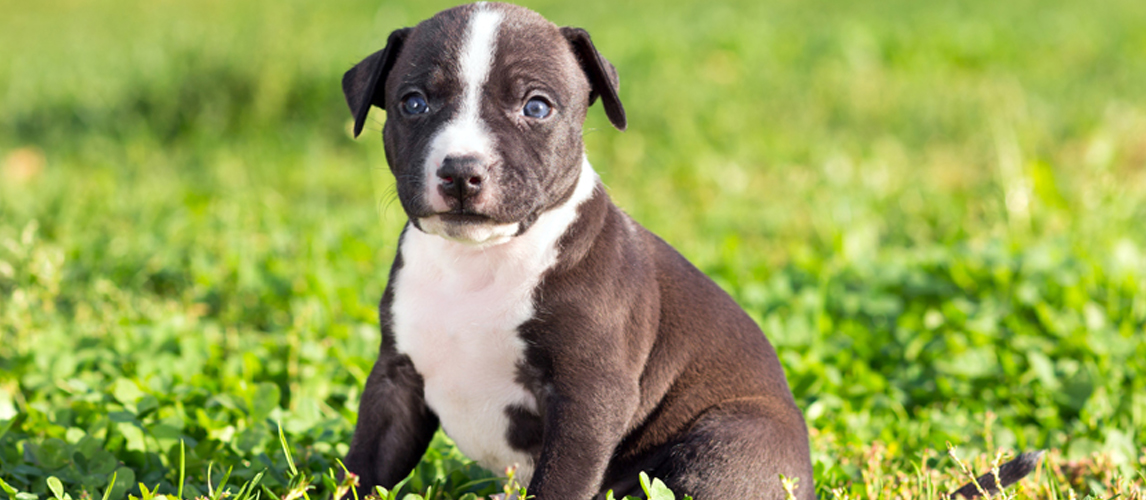 FAQ
Q:

What is the best dog food for Pitbulls with food allergies?

A:

The best dog food for a Pitbull with food allergies will depend on what exactly your Pitbull is allergic to, as this is the ingredient(s) you will need to avoid. It can be difficult to isolate exact allergens so this is something you should do in consultation with your vet. Some of the most common ingredients that Pitbulls are allergic to include beef, poultry, dairy, egg and grains. Grain and wheat can be irritating to a Pitbull's stomach and adds little nutritional value, so a grain-free food is often considered best, as well as one with a limited ingredient formula to minimize potential allergens.

Some of the best dog foods for Pitbulls with allergies on this list are the Blue Buffalo Basics Limited Ingredient Grain Free Adult Dog Food and the CANIDAE Grain Free PURE Dry Dog Food. Both of these nutritious foods have a limited number of ingredients and avoid the most common allergens of poultry, beef, eggs and grains. You should always ask your vet for advice on what to feed a dog with any allergies or health conditions.
Q:

How often should I feed my Pitbull?

A:

As a general rule, you should feed your adult Pitbull once or twice a day. A young puppy may need to be fed more often, probably three to five small meals a day. Pitbulls thrive on routine, so it's a good idea to feed them at the same time each day. Feeding your Pitbull at the same time as the humans in your house can help to distract them from begging for scraps at the table. As Pitbulls are prone to gaining weight, you should keep a close eye on how much and how often you feed them, and not allow them to 'free feed' or graze throughout the day. Make sure your pup has access to plenty of fresh water at all times.
Q:

How much should I feed my Pitbull?

A:

How much you should feed your Pitbull depends on a variety of factors, including their weight, age, how much exercise they get and whether or not they are pregnant. An active adult Pitbull will require more calories than a senior dog aged 8+. To determine how much to give your Pitbull, first consult the guidelines from the manufacturer of your chosen food. There will usually be a weight-based guide, so you can see what bracket your pup is in. You can then make adjustments to this if your pooch is overweight or underweight, or needs a lower calorie diet due to their age. You should do this in consultation with your vet, who will be able to assess your pup's age, health and lifestyle, and give tailored advice on his specific dietary needs. As a rough guide, a large adult Pitbull might typically consume three cups (8oz each) of dry food a day.