Orijen Dog Food Review
Last Updated: December 8, 2021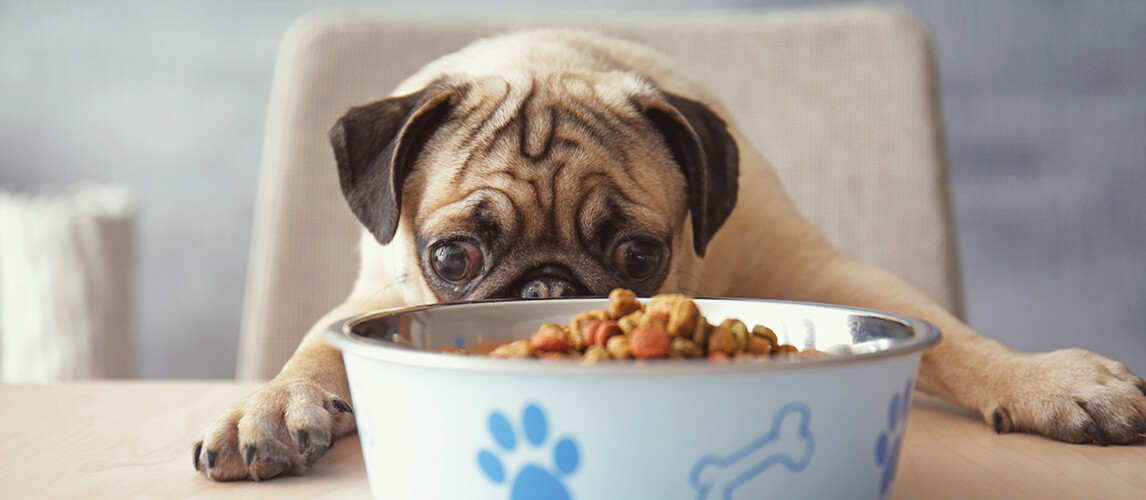 PetSide may earn a small commission from affiliate links in this article.
Learn more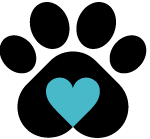 By Petside
Published 11:39 am
No pet parent would ever want to give his or her pet food that is worse than garbage. You know what we mean. These are dog foods that are filled with empty calories and preservatives that do nothing to help your dog except to fill its tummy. Orijen dog food firmly believes that canines deserve only the best ingredients in their food. And by best, they mean fresh, high-quality ingredients.
In this Orijen dog food, review join us in exploring one of the world's best brands of premium-quality dog food. They may be priced higher than most, but if you were to believe what Orijen reviews are saying all along, then you know that this is one of the best for your pet.
Orijen Dog Food Review
Orijen Dog Food Review
Company Overview
Founded in 1985, this brand of pet food is best known for its use of fresh, all-natural ingredients that are meticulously prepared in their highly-advanced kitchens in both Canada and the US. Most pet parents think that Orijen dog food is a US-based company. On the contrary, the brand is a Canadian brand, but with a strong presence in the US centered on its main facilities in Kentucky. While the brand also has the presence in more than 70 countries, it is not widely available since its distribution is largely focused in major regions of each nation.
Part of the success of the company's pet food products is their insistence on using only the finest and freshest ingredients they could ever find. Whereas other pet food brands use plenty of fillers into their food composition, Orijen prides itself of integrating as much as 85% in real, fresh, and natural meat or animal ingredients in each formulation while incorporating only as low as 15% carbohydrates without the allergenic grains and high glycemic carbs.
The ingredients are sourced both locally and regionally to ensure the raw ingredients arrive at the company's Alberta, Canada or Kentucky, USA kitchens within 3 days. The same ingredients are carefully evaluated for freshness and nutrient content before these are turned into the pet food products that pet parents and their dogs love within 2 days. It is this ultra-fast turnaround of high-quality ingredients that makes Orijen dog food products such a hit when it comes to quality.
All formulations are designed to carry none of the allergenic grains that many pet parents are wary of including high glycemic starches that may predispose dogs to canine hyperglycemia and diabetes. When Orijen says its products are fresh, it usually means no preservatives and never frozen.
Head over to our review of Dehydrated Dog Food for more options.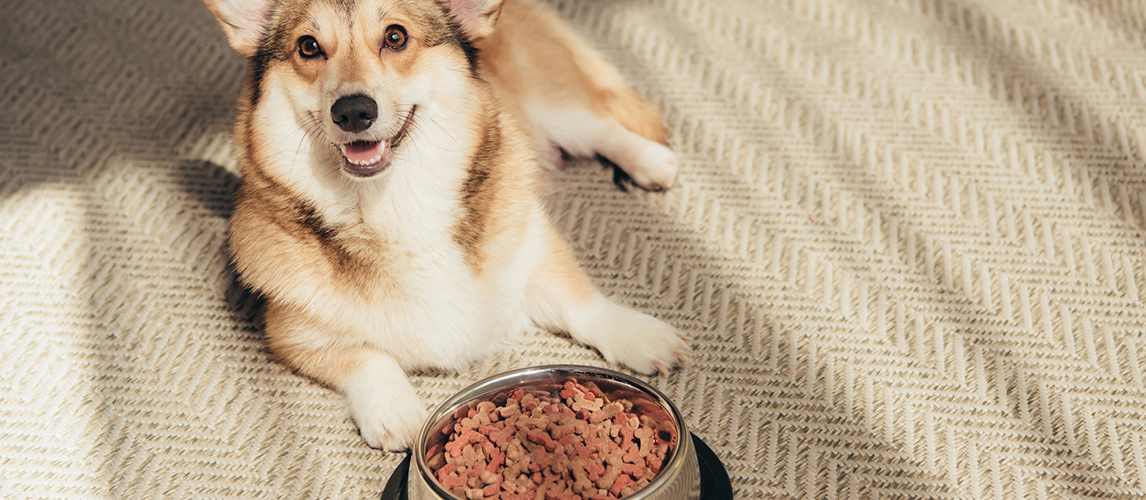 Why Orijen Dog Food?
If you strongly believe that your dog doesn't deserve to eat food that is laden with a lot of carbohydrate fillers, artificial ingredients, and ingredients that are obtained from questionable sources, then Orijen dog food is clearly for you. This brand of gourmet dog food prides itself of utilizing only all-natural, fresh, and safely-sourced ingredients in their formulas. There are no allergenic grains, no artificial ingredients, and no high glycemic ingredients that can spike your pet's blood sugar levels and predispose it to diabetes.
If you believe that your pet deserves only the highest possible quality of proteins complete with all the essential amino acids and fatty acids necessary for optimum development, then Orijen dog food is a great buy. Emphasizing the primacy of animal proteins in its products, Orijen makes sure that your dog gets all the essential amino acids it needs for optimum growth and development as well as optimum health and function.
Pet parents who are wary about their pets not getting the right nutrients will feel more confident when they give Orijen dog food. Each formulation comes with probiotics that aid in the more efficient functioning of both the digestive system and the immune system. Glucosamine and chondroitin, while not recognized as essential, are also added to take care of your pet's joints. Omega-3 fatty acids sourced from marine life are also included in the mix to boost your pet's immunity, cardiovascular functioning, and nervous system functioning. Add to these the amazing array of minerals and vitamins and you've got complete nutrition for your pet.
Check out our guides on Organic Dog Food and Dog Food Toppers for more info.
Orijen Dog Food Recalls
As far as Orijen dog food recall is concerned, there is not a single incident whereby the brand had to pull out a single or some of its products from the market. This is the result of our exhaustive investigation so far.
However, we did find an isolated incident involving the recall of Orijen cat food in Australia in 2008. The nature of the recall was not necessarily due to issues in the quality of the brand's cat food but rather related to a particular piece of Australian legislation banning irradiated cat food. Unfortunately, since Orijen is an imported product in Australia, the nation's agriculture laws require all food products to be irradiated upon entry into Australian soil. Since then, the Australian government has ceased its sterilization process for all food products imported into the country.
Orijen Dog Food Ingredient Analysis
An Orijen dog food review will never be complete without taking a look at the Orijen ingredients, especially its macronutrient composition.
Above average to high protein content
The 7 Orijen dog food formulas we featured in this Orijen dog food review had an average protein content of 38.85% that roughly translates to a dry weight protein content of 44.15%. This is substantially higher than other so-called gourmet dog food preparations that can only manage high-30s to low-40s. The only dog food formulas that can better the protein content in Orijen grain free dog food formulas are wet or canned varieties which typically run in the mid-40s to the mid-50s. For more options head over to our guide on wet dog food.
Moreover, many of the proteins utilized in the formulations are highly novel or very unconventional. This is good news for pets that may already show signs of hypersensitivity to more traditional meat proteins. Find out more about high protein dog food here.
Nowhere in the Orijen ingredients list did we find plant proteins in the form of powders which are quite abundant in some other pet food brands. This simply highlights the company's dedication to giving dogs only the kind of proteins that their bodies are designed to digest.
All animal proteins are appropriately named, too. You won't see such things as "animal meats" or "poultry byproducts". On that note, the company doesn't utilize byproducts and meals to provide the protein in their dog food.
With the exception of Orijen Senior dog food, the Orijen puppy food, and the Fit & Trim, the brand has an average fat content of 18% which is 20.45% of its dry matter content. When the other 3 variants are added you'd get a fat content of 17.4% on the average or 19.48% as dry matter basis. Still, this is well within the average fat content of most premium-quality dog foods in the market.
What is more remarkable is that the fats included in the formulation are sourced from premium animal meats. The addition of wild-caught fishes supplies the variants with a healthy dose of omega-3 fatty acids, especially EPA and DHA.
Low to below average carbohydrates
The label on the Orijen dog food variants places the carbohydrate content at about 15%, although our computations put the average at about 36.37% as dry matter. When compared with other brands, this is still lower. Most dog food brands we've seen in the market come with a computed carbohydrate content of between 40 and 60 percent.
Another positive thing about Orijen dog food formulations is that they have clearly done away with the high glycemic foods like potatoes and other starches. They also made sure their products don't contain gluten from wheat and corn or soy as well as other potentially allergenic grains. Instead, your dog gets low glycemic lentils, vegetables, and fruits.
Orijen dog food doesn't have any need for micronutrient supplementation since it already makes sure that its unique blend of Orijen ingredients are more than sufficient to provide the all-important minerals like calcium and phosphorus and vitamins like Vitamin A, D, C, E, and the B-vitamins that dogs need. Moreover, there are probiotics, essential amino acids, essential fatty acids, glucosamine, and chondroitin to help provide for a more nutritionally-complete diet for your dog.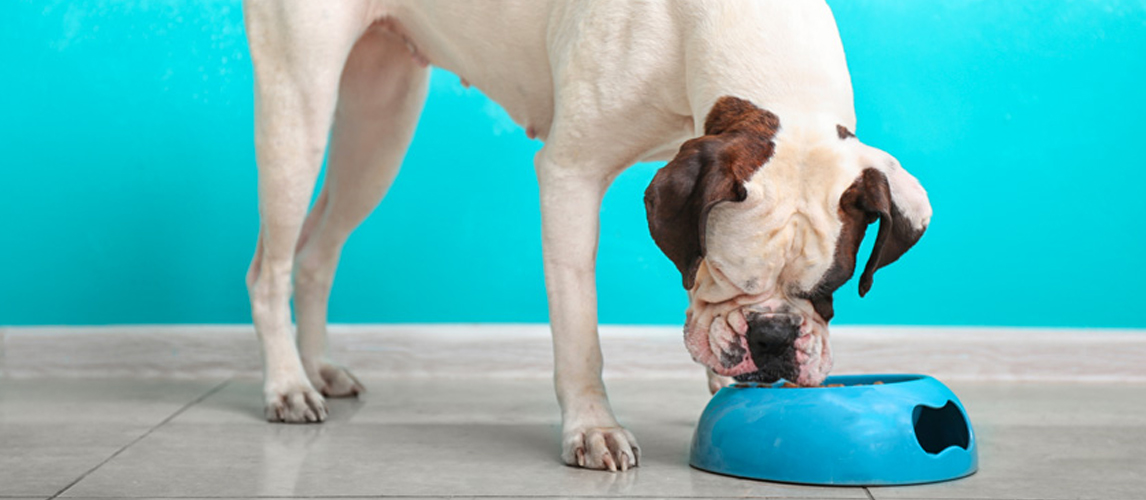 Orijen Dog Food Pros & Cons
Pros
Each formula contains up to 85% of premium quality, fresh animal ingredients
Clearly named ingredients for better identification
Contains as low as 15% carbohydrates that are low glycemic and non-allergenic in nature
No byproducts and meals in the formulations
Utilizes regionally and locally sourced ingredients with stringent quality controls
All formulations come with the right nutrients – vitamins and minerals – in the right amounts
There are no artificial preservatives, colorings, and flavorings
Includes glucosamine and chondroitin for optimum health and function of the joints
Contains an excellent ratio of essential fatty acids for optimum development
Contains prebiotics and probiotics for immune and digestive health
No history of dog food recalls
Cons
Very expensive
More difficult to source
High protein content of formulations may not be ideal for certain dogs
Related Dog Food Reviews: