Pedigree Dog Food Review
Last Updated: November 24, 2021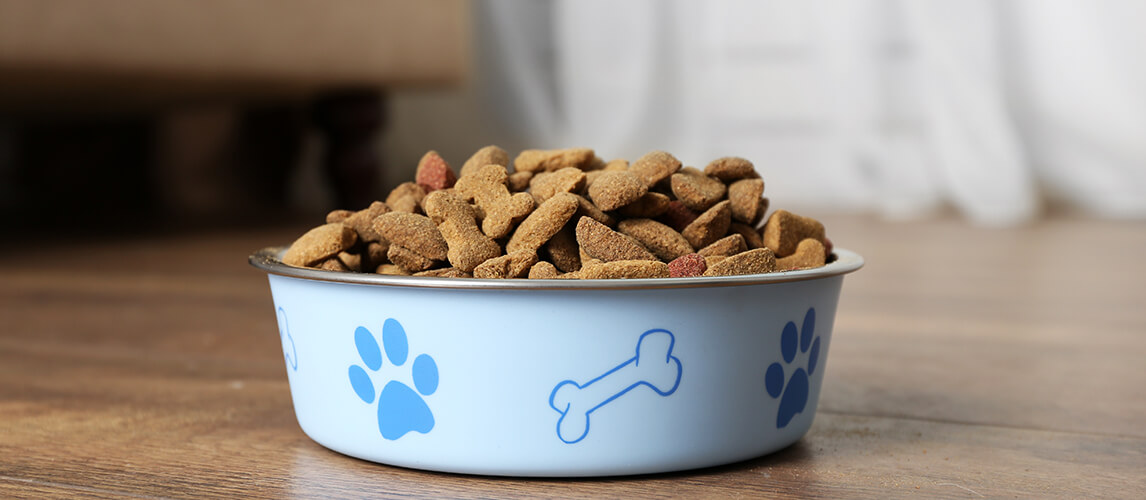 PetSide may earn a small commission from affiliate links in this article.
Learn more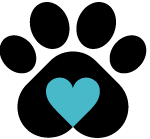 By Petside
Published 11:46 am
Pedigree Petfoods is a name that's been around for decades so it's no wonder the company enjoys such widespread popularity among pet owners. However, in the past few years, the brand's popularity has been declining – people are getting more and more familiar with what makes dog foods good (real meat as the primary protein source, if you're wondering!), and most of the Pedigree products are full of corn, wheat and soy, which are the ingredients some dog parents avoid like the plague. But are Pedigree dog foods really deserving of bad reviews they sometimes get, or is something else at play here? After all, the company has been thriving for more than 60 years, their products are affordable and most dogs seem to love the formulas – they must be doing something right, right?
To answer that question, we need to delve deep into the company's formulations, which is why today, you'll read about Pedigree dog food reviews – the good, the mediocre and the bad. So buckle up, we're staring with some of their best-selling dog foods, and then we're onto the company itself and pros & cons of their products.
Pedigree Dog Food Review
Pedigree Dog Food Review
If you're interested in Pedigree dog foods, these seven formulas are worth checking out. Although not all of their dog foods contain high-quality, bursting-with-nutrients kind of ingredients, their formulas are quite solid, delectable and affordable, which is what most pet parents need and want anyway. However, if you're very mindful of the ingredients that go into pet foods, Pedigree formulas may not be for you. Besides meat and some healthy veggies, they also almost always contain many refined grains, fillers, artificial flavors and colors. For most healthy dogs, these should not be a problem in small quantities, but for pups with food allergies and digestive issues, they most certainly can be problematic. In any case, if you're unsure about Pedigree dog foods, our buying guide should be able to help you form a well-educated opinion as well as an informed purchasing decision.
Pedigree Dog Food Company Overview
Pedgiree Petfoods company started out in Manchester, UK, as "Chappie" in 1932. Two years after, Mars Limited acquired Chappie, which after a few years became known as Petfoods Lld (1956). Almost two decades later, the name was changed to Pedigree Petfoods Ltd, which is the name we have all come to learn and know. Finally, three years later, the company became the Pedigree Petfoods division of Mars Ltd, and today, it's a subsidiary of Mars, Incorporated (yes, the Mars that makes candy bars). Today, Pedigree Petfoods is one of the most popular manufacturers of dog foods on the market.
It's good to know that Pedigree has a foundation that supports many shelters and rescue organizations across the country. To help more shelter dogs, the company has a program called "You Buy We Give", through which they donate healthy meals to shelter dogs in need everytime someone purchases Pedigree food. Pretty impressive!
Why Pedigree Dog Food?
Although there are several positives about the Pedigree pet foods, their biggest selling point is the price. It's hard to beat an affordable, delicious and well-formulated pet food, which is why this brand enjoys such popularity among dog parents. Sure, their formulas may not contain high-quality protein and particularly meat, but they make sure they adhere to the requirements set by canine nutrition authorities, such as the AAFCO. This means you can relax about the most important macro and micro nutrients when it comes to Pedigree foods – they always conform to the standards set by nutrition experts.
A wide variety of foods is also a huge plus – Pedigree dog food for puppies, adults, large breeds, small breeds, foods that support healthy weight and gourmet pet foods are all a part of the brand's food assortment. This means it's easy to find a formula that not only fits your budget but your pooch's needs and preferences.
However, this is all not to say that Pedigree dog foods are your best choice – they could use better quality protein sources, less corn, soy and grains, and definitely less additives in their formulas. And there certainly are brands that formulate their products using only the best of ingredients and minimum to no fillers – but these brands are much more expensive and are usually harder to find. In other words, you get what you pay for. And considering the price of Pedigree pet foods, you get a lot! The formulas always contain a balanced ratio of protein to fat to carbohydrates (although they definitely are on the carb-heavy side) and are supplemented with all important vitamins and minerals. Check out our guide on dog vitamins for more info.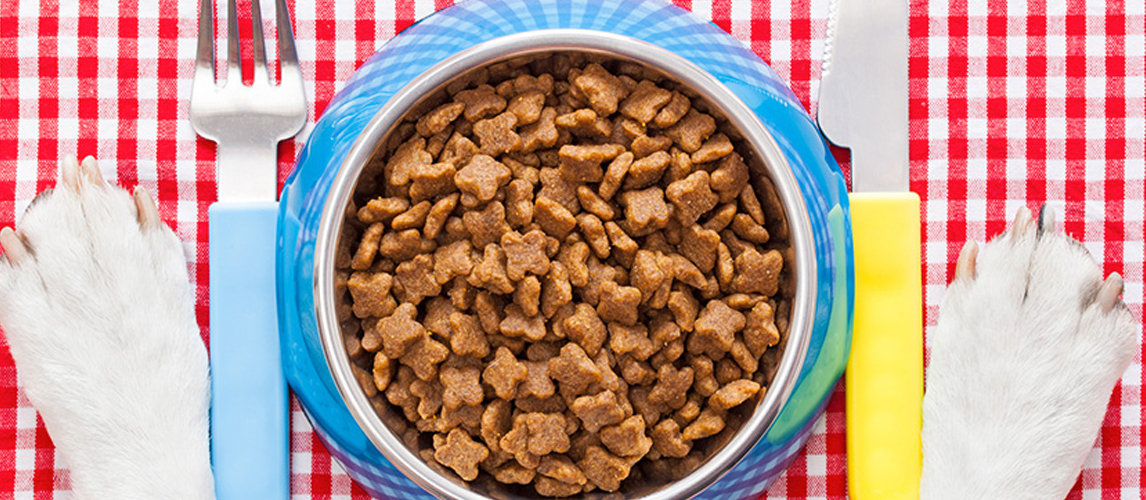 Pedigree Dog Food Recalls
Like most dog food brands, Pedigree has had a few recalls. We'll include foods that have been recalled since 2010.
June 30, 2012: because of a possible choking risk (small pieces of plastic), the company announced a voluntary dog food recall. Three varieties of Healthy Weight Management were included. Luckily, no incidents were reported and the issue was resolved.
August 26, 2014: because of the possible presence of a foreign material (small metal fragments), the company announced a voluntary dog food recall. There were 22 bags affected total - 15-pounds Pedigree Complete Nutrition Dy Dog Food bags sold in the Dollar General stores in Arkansas, Mississippi, Louisiana and Tennessee.
August 31, 2014: the initial recall was expanded to include 55-pound bags sold in Sam's Clubs in Indiana, Ohio and Michigan.
Pedigree Dog Food Ingredient Analysis
Although Pedigree formulates its products to conform to standards set by nutrition authorities, their use of questionable ingredients cannot be overlooked. For example, whole grains are more than welcome in dog foods, but a bunch of refined grains, additives, artificial colors and flavors? Not that welcome. Still, one could argue that most healthy canines don't mind these ingredients in small amounts, and it's true they don't, but it's undeniable that there are better food choices for dogs. Let's take a closer look at the stuff their formulations are made of.
Unfortunately, Pedigree is not famous for using high-quality protein sources. Meat by-products and meat meals are pretty much always a part of the ingredients list, and while these may not be bad quality meats, the point is, with meat by-products you can never be sure. As some of you may know, proper naming of ingredients is always a huge plus as it allows buyers to clearly identify each thing that goes into the product. So, chicken by-product is better than poultry by-product, and salmon meal is better than fish meal. However, this is not to say these types of meats are bad – they're just not excellent. By the way, if you're worried about meat meals and by-products, there's no reason. Although these foods are not fit for human consumption (things such as liver, bone, feet, intestines, etc.), they're perfectly fine for our pets. Head over to our review of high protein dog food for more options.
Pedigree uses a lot of grains in their dog foods, some of which are whole grains and some of which are refined. Although many per parents tend to avoid grains in their dog's diet nowadays, it's good to remember that canines are omnivores, which means they thrive on many different foods, not just meat. Grains are some of those foods – they contain fiber, vitamins, minerals and some antioxidants, which are all necessary for dog's health and wellbeing. In fact, PetMD lists corn and wheat gluten meals, as well as soy protein as excellent protein sources. Saying that, grains should be avoided if your dog has multiple food allergies, digestive issues and generally doesn't do well on grains. For a wider selection of choices, check out our grain free dog food guide.
As you may know, fats are a necessary part of proper canine nutrition. Here, they're not high nor low – usually, they're just right (moderate). But, just like meats, fats are lumped together as well, so instead of chicken fat or pork fat, you have animal fat. Again, this doesn't have to mean the quality of fat is bad, but it does mean it's not great. The good news is that many of their dry foods are pretty high in omega-6 fatty acids; the bad news is that they're not particularly high in omega-3 fatty acids.
As mentioned, Pedigree formulates its pet foods according to AAFCO standards, which means their products offer a balanced, complete nutrition. This is at least partly thanks to their added supplements, including vitamins, minerals and antioxidants where needed. They also often include Glucosamine and Chondroitin which are particularly beneficial for dog's bone and cartilage health.
Pros & Cons
Pros
Budget-friendly dog foods. If you are looking for more options, check out our guide on cheap dog food.
A wide variety of formulations
Foods adhere to AAFCO standards
Supplemented with vitamins and minerals
Can be found pretty much anywhere
Cons
Animal protein is often not the first ingredient
Protein is in general not of excellent quality
Artificial flavors, colors or preservatives are present in some foods
Lots of grains, which can be problematic for some canines.
Related Dog Food Reviews: