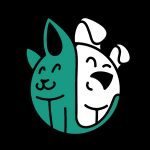 Dogs battle with being overweight and obese just as humans do. Despite being a highly active species, according to the Association for Pet Obesity Prevention, up to 50% of dogs are overweight, while a whopping 20% are obese. Whether or not your pet falls into any of these categories, there is a silver lining around this heavy cloud. There are methods that can be used to help your pup lose weight and one of the most effective routes is to watch what they eat. In order to make sure that you are making the right choices when it comes to healthy food for your pooch, the below list of the best dog food for weight loss will certainly come in handy.
The Best Dog Food for Weight Loss
Blue Buffalo Wilderness Dog Food for Weight Loss
See More Reviews

One tried and tested way of shedding a few extra pounds is going back to the basics. Some humans are avid practitioners of the paleo diet which basically entails living on food item available in prehistoric times when man did not have the technology to alter their meals. In the same vein, the Blue Buffalo Wilderness Healthy Weight Dry Dog Food mimics your mutt's ancestral diet. Not only does this meal appeal to your dog's wild side, but it also makes it a lot easier for that extra weight to just melt off. With its high meat content (in this case, it is chicken), not only does it serve as an enticing option for your pet but it will also enable them to attain an optimum weight and maintain it.
This meal comes loaded with real chicken and is also void of any grains which makes it an even better option for dogs who need to shed those extra pounds. Additionally, this weight control dog food contains a perfect blend of antioxidants, vitamins as well as minerals that have been intentionally selected by professionals to enhance overall life quality. As such, your pet will maintain a healthy oxidative balance and its immune system along with its overall health and life stage requirements will be thoroughly supported at all fronts.
Key Features:
It contains real chicken
Void of grains, soy, preservatives, and artificial flavors
Formulated by holistic veterinarians and animal nutritionists
It is highly palatable
Specification:
Brand

Blue Buffalo

Model

840243105137-P

Weight

24 pounds
Merrick Grain Free Dog Food for Weight Loss
See More Reviews

While portioning may be a big help when trying to lose weight on your own, it is not a great idea to try this with your dog. Rather than simply causing them to lose weight, it leads to malnourishment in the long run. So if you want to prevent pet body issues, go for options like the Merrick Grain Free Dry Dog Food which is scientifically formulated to facilitate healthy weight loss.
This tasty and nutritious meal is one of the best weight control dog food currently on the market. In addition to being grain-free, it also has either deboned meat, fish or poultry as its number one ingredient. It is also packed with farm-fresh fruits and vegetables that will provide your pet with all they need to thrive. This diet dog food is as versatile as they come and provides healthy options for every breed and need.
Key Features:
Contains real meat as the first ingredient
It is void of grain, artificial flavors, and preservatives
Contains wholefoods
Has healthy options for all breeds
Specification:
Brand

Merrick

Model

38384

Weight

27.1 pounds
Wellness Core Dog Food for Weight Loss
See More Reviews

Dog years are calculated quite differently from human years. Though it can be quite confusing to get a grasp of, the gist of it all is that dog's mature a lot faster than humans. Now, imagine two whole years being shaved off your pup's life? This is what happens when your dog is obese. For this reason, a high protein, grain-free option like the Wellness Core Natural Grain Free Dry Dog Food could come in handy.
It contains a whopping 80% more meat than traditional dog foods and is based on the philosophy of raw feeding.  As a result of its high protein level, this weight management dog food increases lean muscle mass and the ability to burn off extra fat and calories. Additionally, it is packed with healthy carbohydrates that offer your dog enough energy to lead an active life.
Key Features:
80% more meat than traditional dog foods
It is low in carbs and grain-free
Suited for all life stages and breed sizes
Healthy carbs
Specification:
Brand

WELLNESS CORE

Model

88409

Weight

4 pounds
Weruva Grain-Free Natural Dog Food for Weight Loss
See More Reviews

Dogs have become an integral part of many households across the world. That is why it makes total sense that a family owned company would be armed with an array of knowledge on how to help them thrive. Pet parents David and Stacey Foreman are the creators of Weruva Grain-free Natural Dry Dog Food. Since they have been at it for over 10 years, it goes without saying, they certainly know what they are doing.
This is the perfect dog food for overweight dogs seeing as it enables pet parents to take total control of their pet's caloric intake. This is all made possible because there is high protein content and as such, it provides the majority of calories and nutrition. As a result of this, your furry Little friend can easily fill up on a range of low glycemic ingredients that will keep them feeling full for extended periods of time. This blend is also low in carbohydrates which helps to keep those extra pounds off in the long run.
Key Features:
It is packed with protein
It is low in carbs and grain-free
Suited for all life stages and breed sizes
The protein content is 80% animal-based
Specification:
Brand

Weruva

Model

878408004919

Weight

1 pounds
Fromm Gold Dog Food for Weight Loss
See More Reviews

Obesity or being overweight in dogs is a serious issue that should never be taken lightly. Apart from the fact that your furry little friend is bigger than what he/she should be, it can lead to secondary problems. It can be the preamble to conditions such as arthritis, diabetes, high blood pressure, cancer as well as heart and respiratory diseases. There's are a number of other issues that could make your pup's life quite unbearable. For this reason, you need to employ the use of healthy weight dog food such as Fromm Gold Dog Food.
This meal is specifically made for weight reduction and weight management as a whole. It contains a unique blend of lamb, duck, lean turkey liver, chicken and whole eggs as well as real Wisconsin cheese. These ingredients make it so that your pet can maintain a controlled calorie intake without actually doing away with other valuable nutrients. Each cup of this weight management dog food contains a total of 341 calories. This is more than adequate to keep them up and about while nourishing them for a better quality of life. For further assistance in weight management, this dog diet food contains a healthy dose of L-carnitine.
Key Features:
It is specifically made for weight loss and management
It is tasty
Each cup contains 341 calories
Contains L-carnitine
Specification:
Brand

Fromm

Weight

5 pounds
Wellness Complete Health Weight Loss Dog Food
See More Reviews

There really is something to suit every dog out there. So, if you are trying to find a specific means for your less active or simply overweight dog, then the Wellness Complete Health Natural Dry Small Breed Dog Food is just what the doctor ordered.
This dog diet food is specifically designed to facilitate healthy weight loss in your pup. It is solely for small dogs and as such, it works by maintaining the ideal body mass within your little dog. Furthermore, it meets the unique needs of all small dogs. To further facilitate this, the kibble is even sized for their tiny little mouths.
Key Features:
It is suited to small breed dogs
Facilitates healthy weight loss
Suited for less active or overweight dogs
The kibble is small sized.
Specification:
Brand

Wellness Natural Pet Food

Model

89119

Weight

12 pounds
Earthborn Holistic Natural Weight Loss Dog Food
See More Reviews

In the case that your dog has been diagnosed with obesity, you can rest assured that it is not the beginning of the end. There is a range of go-to ways to tackle this and one of them is turning to dog food that easily facilitates healthy weight loss. One of the core causes of dog obesity is rooted in feeding them low-quality foods. Based on this, a high-quality option such as the Earthborn Holistic Natural Food For Pet Weight Control can easily do the reverse.
This food for overweight dogs is specifically formulated to provide your pet with a tasty option that is packed with all the nutrition that they need to thrive on the inside as well as the outside. Due to the fact that it is a low-fat and low-calorie chicken formula, it has all the parts needed to keep your mutt healthy and fit. It does this by simply reducing the fat content without actually tampering with the designated nutrients that allow for optimum health.
Key Features:
Grain and gluten-free
Contains a low-calorie formula
Tasty
Packed with protein and fibers
Specification:
Brand

Earthborn Holistic

Model

1710496

Weight

28 pounds
Victor Senior Healthy Weight Loss Dog Food
See More Reviews

It is quite tempting to overindulge your dog. Whether it is in the form of a reward or simply one of the meals of the day, going overboard is something most pet parents are prone to do. This, in turn, leads down the scary road of pet obesity, luckily that road has a range of exits and one of them comes in the form of the Victor Senior Healthy Weight Dry Dog Food.
This is a naturally formulated dog diet food that is packed with vitamins, minerals and other ingredients that work hand in hand to support a strong immune and digestive system. It is important to note upfront that this is an option is solely suited to the needs of older dogs that happen to be less active. It goes a long way to enforce healthy and steady weight loss. This brand as a whole prides itself on putting together meals that are free from corn, wheat, soy, gluten, and GMO additives. Based on that, you can rest assured that this particular meal is completely healthy for your dog.
Key Features:
Suited for dogs with allergies to other meat proteins
Good for older dogs that are less active
Contains high-quality protein
Good for immune and digestive systems
Specification:
Brand

Victor Super Premium Pet Food

Model

2589

Weight

30 pounds
Solid Gold Holistic Weight Loss Dog Food
See More Reviews

Chubby dogs may be cute and adorable, but a lean and healthy dog is, of course, better. Based on the sheer cuteness alone, a lot of pet owners believe that their obese pet is a normal weight. Nevertheless, it is time to wake up and smell the coffee, pet obesity is real and is a slow killer. Thankfully, there are ways to tackle with this head on and one of them is employing the use of dog food such as the Solid Gold Holistic Weight Control Dog Food.
This diet dog food is specifically designed for weight control. In order to facilitate this, it makes use of low fat, a low-calorie formula which is not only nutritious but also tasty. It is also packed with fiber in the form of rich and sweet potatoes which altogether help to support the digestive system.
Key Features:
It contains protected probiotics
Chicken is the 1st ingredient
Contains up to 20 superfoods
Uses a low fat, low-calorie formula
Specification:
Brand

Solid Gold

Model

12304

Weight

4 pounds
Annamaet Grain-Free Weight Loss Dog Food
See More Reviews

The truth of the matter is that an overweight pet is in no way a happy pet. Ultimately, every pet parent wants their baby to thrive and live a high-quality life. Being riddled with obesity totally dashes those hopes and dreams away. The resounding good news is that being overweight is not a final bus stop unless it is left unbridled. Formulas like the Annamaet Grain-free Lean Dry Dog Food can make all the difference in the world.
All in all, it is a grain-free formula that is as low in fat content as it is high in vitamins and minerals. It is highly recommended for dogs that have weight issues, whether they are large breed dogs or just puppies. In the case that your pet has pancreatitis, then this is an apt and viable option for them.
Key Features:
Suited for overweight dogs
It is grain-free and holistic
Contains chicken, duck, and herring
It is low in fat content and high in vitamins and minerals
Specification:
Brand

Annamaet

Weight

31.3 pounds
Best Dog Food for Weight Loss Buying Guide
Your dog's weight is such an important aspect of their health because it is a gateway to a wide range of issues. For this reason, among others, it is vital that you embark on the search for a weight loss meal with all amount of care. In order to streamline the whole process, here are some pointers.
What to Look for in Weight Loss Dog Food
Calories are what give way to weight gain in the first place, as such it makes sense that reducing them drastically minimizes the likelihood of the body to store them in the form of extra fat. Based on this information, it is paramount that you find out exactly how many calories your dog is meant to ingest. The figure varies for different dogs, but once you discover it and plan his/her meals based on this, you will begin to see a clear difference.
This most certainly goes without saying, once there is an excess of fat in your pet's diet things can only go south from there. It will continue to add up to the fat already stored in the body, thereby causing weight gain. One thing that all pet parents and people as a whole need to understand is that the amount energy stored in a single molecule of fat is more than the number of calories stored in a proportionate molecule of protein and carbohydrates combined. With this knowledge, one can properly navigate the rigors of a healthy diet.
Protein is just one of those food groups that has a cheat sheet attached to it. Since it contains large molecules, in order to process and break them down into amino acids, your dog's body will have to burn a lot of calories. Furthermore, calories will have to be burnt again in order to make them into building blocks. Since the very process of making protein useful to the body burns a truckload of calories, it is more than suitable for dogs looking to lose weight.
When it comes to weight loss this is one of those nutrients that need to be looked out for seeing as it has been known to naturally increase the metabolism. So even when your dog is at rest, he/she could easily be burning calories and in the process getting a lot healthier.

Why Diet Dog Food is the Best Option for Your Pooch
Inactive or Low energy dogs
Diet and exercise are the two ways that weight loss can easily be facilitated. In the case of older and slower dogs, exerting energy may not be the way forward and as such that leaves dieting as the main option available. In a nutshell, if your dog cannot exert an increased amount of energy, the best way for them to lose weight is through dieting.
Physically Challenged Dogs
Being injured or recovering from an illness will require your pet to stay immobile for an extended period of time in which weight gain is prone to happen. Since your pet will once again be put in a position where moving is challenging, dieting will end up being the best option for them.
Dealing with An Altered Dog
Having your dog spayed or neutered is in no way discouraged, but it can take a toll on the weight of your pet. Your dog may end up having a lowered metabolic rate, which in turn decreases the amount of weight they can lose by simply exercising. Based on this, you will need to add a good dieting regimen to the mix.
What Causes Obesity in Dogs?
The main reason that dogs tend to gain weight is that they are suddenly metabolizing more calories than they can burn off through exerting energy. Since all ingested calories need to be used in some way, it gets a bit tricky when your dog has an excess of it. It is then stored in the fat reserves of the body. If this goes on for an extended period of time, it will lead to obesity.
Dogs Prone to Obesity
Though obesity is an issue that can be experienced by all breeds, there are a few of them that are more likely to be obese based on mere genetics. Some of these are beagles, Scottish Terriers, Yorkies, Bulldogs, Golden retrievers, Rottweilers, Pugs, Labradors among many others.
Best Dog Food for Weight Loss FAQ:
Q: What is the ideal diet for a dog?
A: This has been a debate for years, some people claim that a raw diet is good, while others are for omnivorous and grain-free options. The truth is that it is not that simple, either of these routes could prove to be good based on your dog.

Q: How do I get my dog to lose weight?
A: Basically, reducing calorie intake and increasing physical activity works like a charm.
Q: How many calories does my dog need?
A: It is not set in stone, mostly because it is dependent on how much your dog weighs, how big they are and how active they are.
Q: What should be in a dog's diet?
A: Seeing as they are omnivorous in nature, dogs need a blend of plant and animal-based nutrients. Endeavor to seek out a commercial brand that features all this and refrain from giving too many treats or scraps
Sources:
8 Reasons Why Your Pet Is Overweight - Cuteness
Related Reads
Related Reads