The Best Dog Food for Small Dogs in 2022
Last Updated: January 4, 2022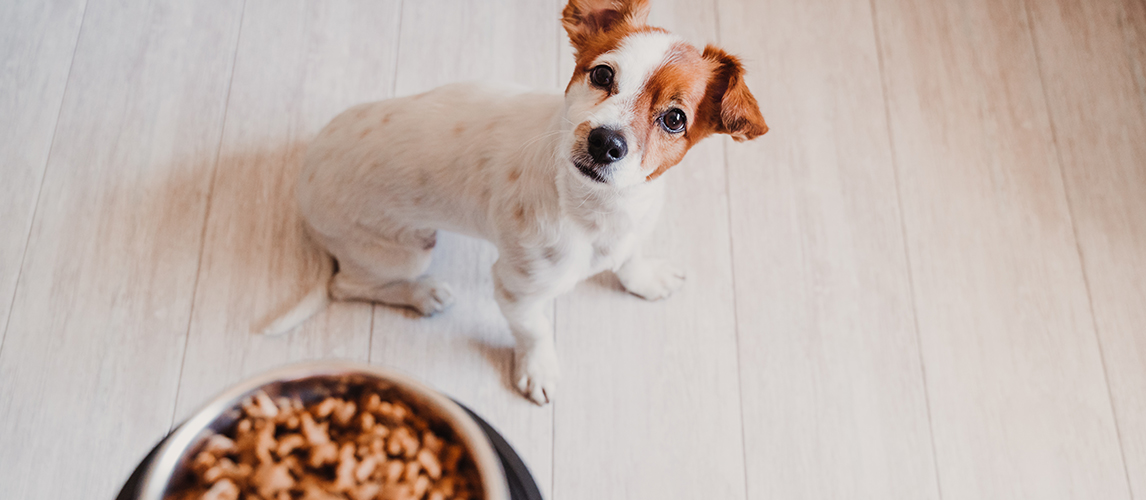 PetSide may earn a small commission from affiliate links in this article.
Learn more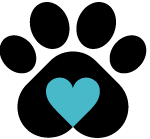 By Petside
Published 08:09 am
The smallest breeds of dog are often the ones with the biggest personalities. They are the ones ruling the roost at the dog park, and they don't let their small size get them down. However, smaller dog breeds have unique needs when it comes to their diets. Finding a great brand that offers your pup all the nutrients they require is an essential part of being an amazing dog parent and will ensure that your pup lives a healthy and happy life.
Smaller pups usually have a higher metabolic rate than their bigger furry-friends, and thus, they often need more calories per pound than larger pups.  Small pups can also be prone to conditions like Hypoglycaemia (low blood pressure), and thus it is essential that they are getting enough calories and nutrients in their diet. It's always a great idea to chat to your vet about your dog's breed-specific needs so that you can ensure they are getting the very best care.
To help you on your journey towards feeding your small or toy breed dog the very best food, we have compiled a list of our top 10 food picks for small pups. Our list offers you a variety of options that embody great nutritional value and cater to all budgets and needs.  Remember, food can truly be the greatest medicine and investing in a top-quality diet for your furry-friend could add years to their life and ensure that they experience optimal health and wellbeing. Just because your pup is small, it doesn't mean their food options have to be!
The Best Dog Food for Small Dogs
Best Dog Food for Small Dogs Buying Guide & FAQ
How Are Small Breeds Different?
Smaller breed puppies and dogs have a higher metabolic rate than larger dogs, and thus, they need to eat more frequently to ensure they are getting enough calories. A quick and easy way to ensure them is to feed them more calorie dense food. If they don't get enough calories, they can face issues such as low blood pressure. However, they can also be prone to weight-gain since they are so little and thus, the key is finding a balance to ensure they maintain a healthy weight. For more options, check out our detailed review of dog food for weight loss.
Smaller breeds also mature quicker than large breeds and thus need nutrient-dense food that will aid healthy development. A diet high in antioxidants will boost their immunity help them to fight illness.
Check out our guides on Dog Food for Maltese and Dog Food for Yorkies for more info.
What to Look for in a Dog Food for Small Dogs
Smaller kibble size to cater to their smaller mouths. Larger kibble can be a choking hazard
Calorie dense food since they need more calories for every pound due to a higher metabolic rate
Products that use only quality ingredients (No GMO'S, additives, preservatives, colorants, artificial flavors, wheat, corn, or soy.)
Food that is rich in antioxidants and will thus cancel out free radicals
Specially formulated food for small and toy breeds that will cater to their size and calorie needs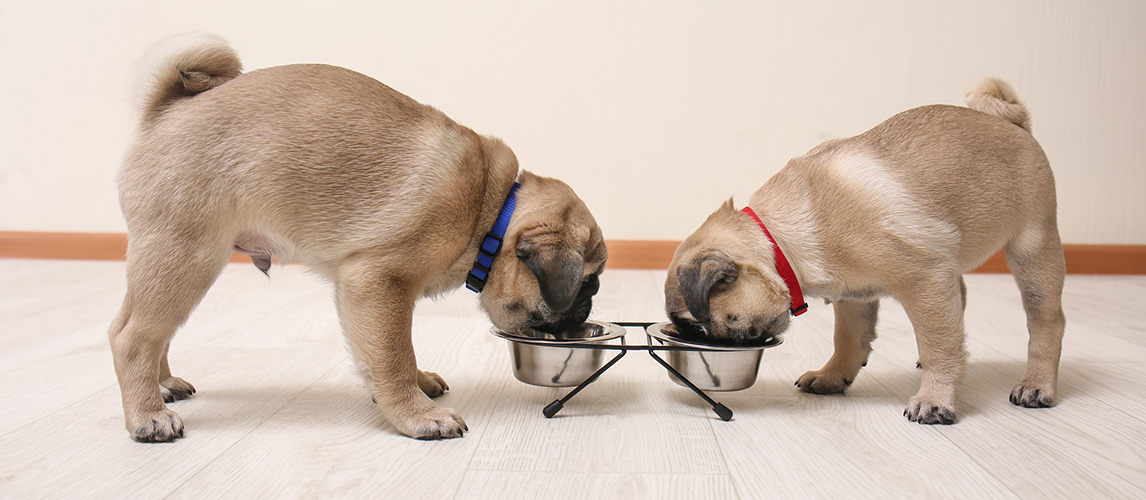 The Nutritional Needs of Small Breeds
Every breed of dog will have its own unique nutritional and medical needs and small breed pups are no different. Small breed puppies and dogs are known to have very high metabolic rates, and therefore they can quickly burn through calories. Despite their small size, they need to eat a significant number of calories frequently to ensure that they don't get low blood pressure. Small dogs usually require 40 calories for every pound, whereas a bigger breed needs only 22.5 calories for every pound. Thus, small or toy breed dogs need more calories than their bigger counterparts. However, smaller dogs also have tiny stomachs and as such, their food needs to be more calorie dense than that of larger dogs.
Food that is high in antioxidants is also super important for smaller breeds to cancel out the dangers of free radicals which can cause cancer. Since smaller breeds can often live for a very long time, this will ensure that they remain healthy into their old age.
Tips for Feeding Small Breed Puppies and Dogs
It is important that your small breed dog or puppy gets enough calories every day to ensure that they develop properly and experience maximum health. It is important to weigh your pet and to follow the recommended daily feeding allowance that is specified by their food brand.
However, as much as it is important to feed them enough, you also shouldn't over-feed them. Excess weight can cause numerous health hazards for dogs and put strain on the joints and heart. To ensure you are feeding your pooch the correct amount, be sure to:
Follow recommended feeding allowances for your dog's weight
Take your pup for regular checkups to ensure that they are maintaining a healthy weight
Make sure your dog always has clean, fresh water. Hydration is key for good health
Stick to a meal schedule and feed them small amounts regularly (2-3 times a day)
Make sure the kibble is specifically formulated for smaller dogs as large kibble can be dangerous and lead to choking
Take a look at our review of Dog Food for Chihuahuas and Dog Food for Pomeranians for more info.
Our Top Pick
While we absolutely love all the picks on our list and each one offers a myriad of health benefits and delicious flavors to you and your small breed pup, we have chosen Wellness Nature Pet Food as our best pick. This brand boasts amazing quality and a delicious taste and is rich in Omega 3 and 6 and powerful antioxidants. This wonderful brand is made with a delicious deboned turkey and oatmeal recipe that will tantalize your pup's taste buds and make every mealtime an exciting one. This makes promises to enhance your pup's energy, support ideal body weight, and promote skin and coat health. It's a brilliant pick and one that won't disappoint you or your best friend.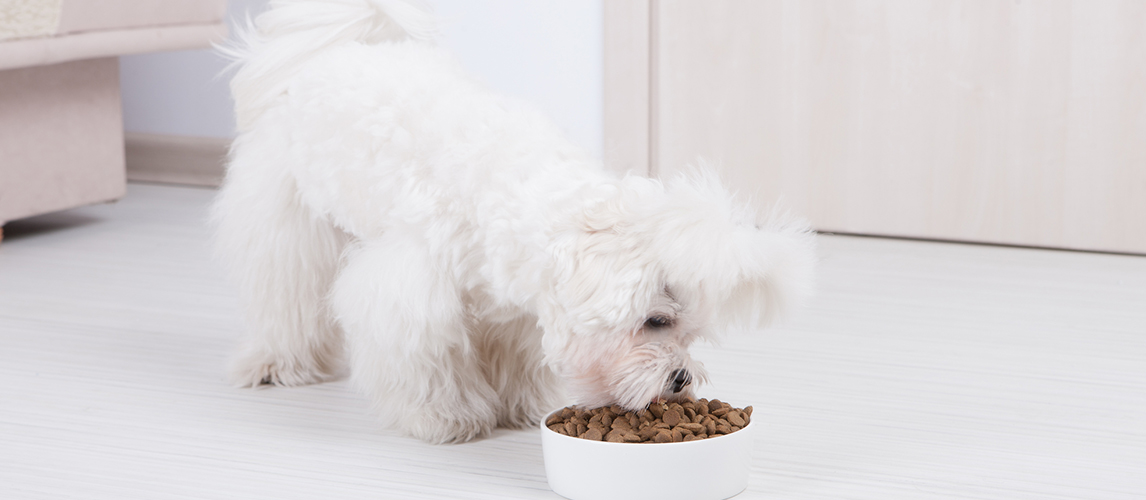 FAQ
Q:

What is the best food for toy breed dogs?

A:

Toy breed dogs are super adorable (but let's not forget that they are often the ones with the feistiest of personalities!) These sweet little pups are a great pick if you live in an apartment block, or don't enjoy having to do loads of walking. They are the perfect companions and can accompany you on numerous adventures.

Like smaller and large breed dogs, they also have their own nutritional needs.

Smaller Kibble

One of the most important things for a toy breed pup is that they are fed small kibble. Toy breeds have smaller mouths and need food that they can properly chew. Large kibble can be a choking hazard and if not properly chewed can lead to digestive problems and an inability to absorb essential nutrients. Toy breeds are often prone to dental issues, and smaller, crunchy kibble is a great way to clean their teeth and scrape off any plaque. If you are concerned about their teeth to visit your vet for a checkup and inquire about a dental clean.

Calorie Control

Having a toy breed is a balance between feeding them enough, and not feeding them too much. Since they are very little, they can be prone to gaining weight quickly. You need to find food that is calorie rich and will sustain their energy without leading to weight gain. It is always essential to follow the recommended feeding guidelines for their size, and these will be found on the food packet.

Antioxidant Rich

Toy breeds can live for a really long time (17 years plus if given the right medical care and attention) so it is really important to feed them amazing quality food that is rich in antioxidants. Antioxidants boost their immune systems and help them to fight off illness and cancer.
Q:

Which dog food for a small senior dog?

A:

As dogs get older, their dietary needs change, and they need added vitamins and minerals to support their aging bodies. As we age, our bodies can feel more strain, and dog food that has been specifically made for older dogs addresses these changes.  Senior dog food usually offers extra support to their internal organs and joints and is created in a way that makes it easier to digest and absorb.

 If you have a senior small breed pooch, then you will have to invest in a brand that caters to both small breeds and senior dogs. Since older dogs can sometimes experience trouble with their teeth, it is a good idea to opt for smaller kibble size or a brand that has wet food options if needed.

Some common ailments that senior dogs can experience include:

Obesity, or weight loss
Kidney failure and heart disease
Arthritis
Dental issues

Specialized diets can target these problems can give your senior pup extra support. It's always a good idea to take your senior pet for an annual check-up with your trusted vet. During the routine check-up, they will weigh your dog and check all their vitals. They might take urine or blood samples and will also perform a physical exam. If your pup is experiencing any physical problems, your vet will most likely suggest a specialized diet to support them as well as giving them necessary medication.
Q:

What dog food for a small breed puppy?

A:

Puppy food is specifically formulated to aid the developmental needs of puppies. Puppies need to be fed a calorie-rich diet to support their growing bodies. However, since they have smaller stomachs, it is important that every single calorie is filled with maximum nutrition.  Puppies need more protein and fat than adult dogs, and thus it is essential that you buy a brand that is made specifically for small breed puppies.  Small breed pups have high metabolic rates and therefore need high-quaility food that is calorie rich.
Q:

What is the best dog food for small dogs with sensitive stomachs?

A:

If you feel like your small breed pup is experiencing digestive issues, you need to figure out what is causing them. Some dogs, just like humans, have certain food sensitivities and certain ingredients just won't agree with them. A telltale sign that your pup is experiencing food sensitivity or intolerance includes:

Loose stools
Vomiting
Gas

Since these symptoms can be a sign of more serious medical issues, it is important to take them to your vet to rule out anything more sinister. However, if they are given the all-clear, then it is time to change their diet.

Seek the support of a veterinary nutritionist to help you on your journey. You might begin with an elimination diet where you eliminate foods that could be causing problems, and slowly integrate new ingredients every couple of days.

Your vet will also be able to recommend high-quality foods that can support your pup's digestive problems. However, no two pups are the same, and what works for one with stomach sensitivity, might not work for another. Thus, it is largely a process of trial and error, and it might take a while to find the perfect food for your fur-baby.