The Best Dog Food For Jack Russell in 2022
Last Updated: January 4, 2022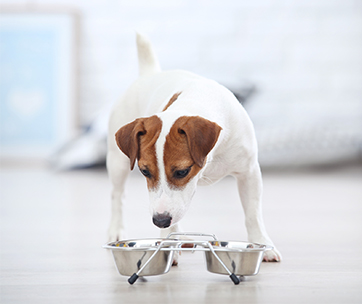 PetSide may earn a small commission from affiliate links in this article.
Learn more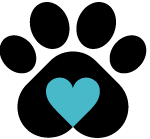 By Petside
Published 14:46 pm
If you own a high-energy Jack Russell, you'll know how important it is to provide them with the right type of food! These canines may be small in size, but they have a very energetic character and simply love running around, digging, and searching for little animals. This type of dog requires a carefully balanced diet that will give them the right amount of energy without making them put on weight. When it comes to dog food, unfortunately, it isn't all produced to the same standard, which means that there is some pretty low-quality food available which often labels itself "healthy". In this review piece, we will look at the best food for Jack Russell dogs. We have also written a guide specifically focussed on Jack Russell dog dietary requirements and have answered your top most asked questions.
Keep reading to discover more...
The Best Dog Food For Jack Russell
Best Dog Food for Jack Russell Buying Guide & FAQ
FAQ
Q:

How many times a day should I feed my Jack Russell?

A:

The problem which Jack Russell Terriers, is that they have pretty intense appetites despite their petite size! They usually weight around 13-17 Lbs and normally dogs of this size will need around 450-650 Kcals a day. If you don't measure your kibbles and just pour them straight into the dog bowl, then you are likely to overfeed your four-legged friend and this may even lead to obesity. If you tend to feed your dog as and when you think they are hungry, try changing this to meals only 2-3 times a day. Make sure that you measure the kibble according to the packet instructions and according to your dog's weight - your veterinarian should have this information if putting them on a scale is too difficult! Jack Russells are natural hunters so like to "hunt" for their food. To minimize boredom and potentially destructive behaviors you can place the food around the house in hidden spots so they have to "hunt" for it! You can even buy specific toys designed to keep your dog entertained and prevent them from eating too much.
Q:

What should I not feed my Jack Russell?

A:

Avoid feeding your dog human food unless it's the type of lean meat that you find in dog food. Never ever feed your dog sugary "treats" such as chocolate as this is actually poisonous for dogs and can be fatal.

Some Jack Russells have sensitive tummies that cannot take certain grains and wheat - in this case it's always best to give them food that is gluten-free. Your dog's diet should have high protein content for healthy organs and bodily functions. Added vitamins as well as added minerals will ensure a good skin and coat too.

Here is a list of food items you should never feed your Jack Russell:

• Chocolate
• Grapes & raisins
• Yeast & hops (don't let them share your beer, even on a hot day!)
• Onions & garlic
• Toothpaste
• Chewing gum

These food items could be fatal if consumed by dogs.
You May Also Like The Best Dog Food For: