The Best Dog Food for German Shepherds in 2022
Last Updated: January 4, 2022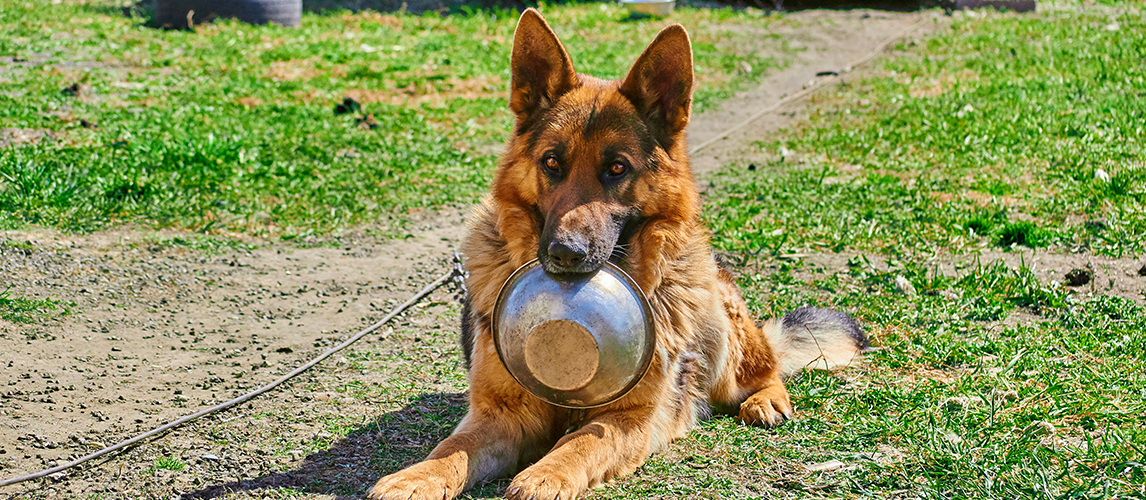 PetSide may earn a small commission from affiliate links in this article.
Learn more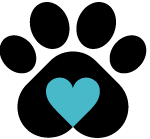 By Petside
Published 14:31 pm
Just like the human members of our family, we want to provide our dogs with meals fit for royalty. Although the content may look like mush to us, premium dog food is filled with delectable ingredients that will have your canine drooling at the sight! As strong and lean dogs, it is essential that a German Shepherd must be provided with plenty of nutrients to sustain them.
Yet considering the wide variety of dog food labels out there, how could you possibly know what brand to trust? Fear not; we've listened to your concerns and have compiled a list of what we believe to be the best german shepherd food on the market. If you're still debating which nutrients are vital for safeguarding the immune system of your dog, our buying guide and FAQ should point you in the right direction.
The Best Dog Food for German Shepherds
Best Dog food for German Shepherds Buying Guide
Are you feeling confident with the first-rate formula you've chosen for your dog from our comprehensive list, yet not so sanguine with regard to the knowledge you need to confidently raise your German Shepherd from a puppy to a boisterous adult? Read on to have your concerns answered in our buying guide and FAQ.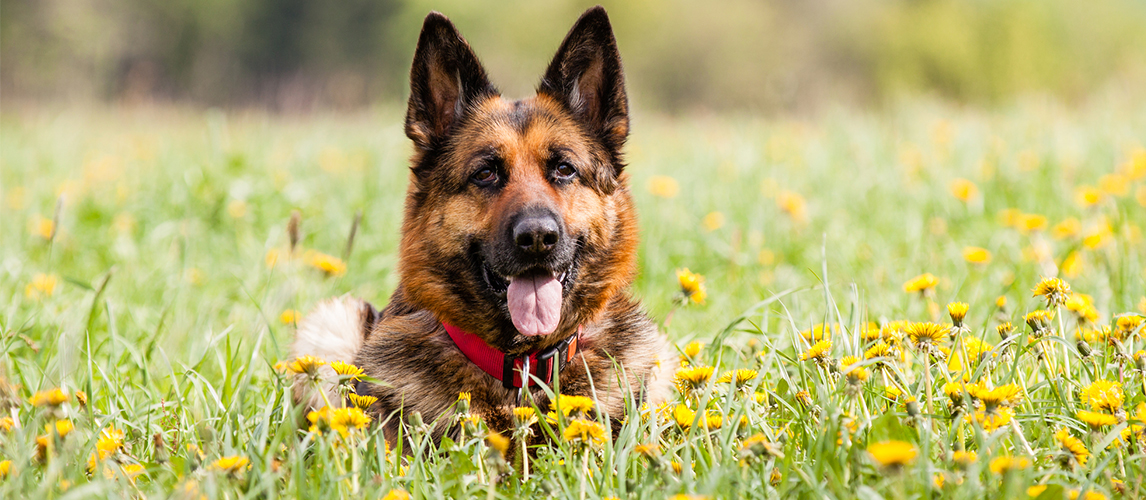 German Shepherd's Nutritional Needs
Before we begin detailing your German Shepherd's nutritional needs, it must be emphasized that nutritional ingredients are those that are properly identified on packaging – in other words, ingredients that aren't ambiguous regarding the content within them. For example, hand-picking dog food that lists "poultry meal" aren't going to satisfy your dog's nutritional needs in comparison to those that specify "chicken meal".
High-protein content: Like all large dogs, the first ingredient on any dog food's ingredient list should be a protein-based nutrient such as chicken meal, egg protein, or beef byproducts. It is essential that your dog receives substantial amounts of protein, as a large breed like German Shepherds require it to build strong bones and joints. Although plant-based protein sources are also recommended, your dog does not possess the biochemical adaptations to digest them properly.
What to Look For in a Dog Food for German Shepherds
Does this dog food contain an abundance of fatty acids?: For puppies and senior German Shepherds alike, dog food that contains plenty of omega-3 and 6 fatty acids are far superior to those that do not. For a senior dog struggling with the effects of aging e.g. stiffer joints and inflammation, feeding them a regular supply of fatty acids can lessen inflammation, and even operate as an impediment to brain disease. For puppies, omega-3 fatty acids help strengthen their brain and, consequently, advance their ability to learn.
How many artificial flavors, colors, and preservatives are in this formula?: Let's get one thing straight: your dog will not give a toss about the color of their food. Contrarily, you'll certainly be upset when discovering that many artificial colors can be injurious to your dog's health – even, in some severe cases, causing migraines and cancer. It's important to note that food terminology such as 'natural' and 'organic' is tossed around without a second thought in the dog food industry, whereas in human food, the distinction is much more clear-cut.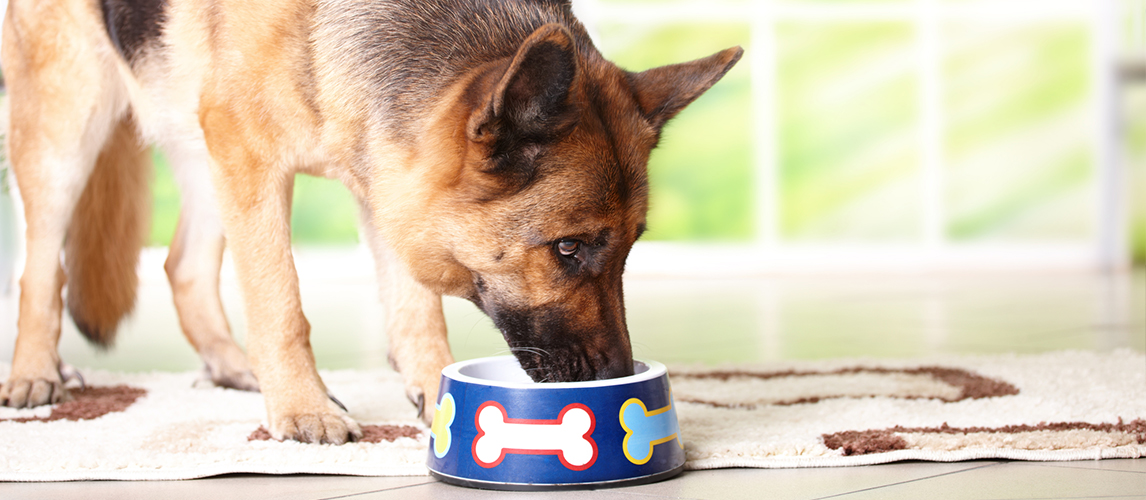 Core Health Concerns for German Shepherds
Gastric Dilatation-Volvulus (GDV): GDV is a life-threatening condition for German Shepherds that causes the stomach to dilate. In other words, the stomach rotates on its axis, interrupting the flow of food and water occurring between the esophagus and the duodenum. As a result the stomach becomes bloated, obstructing veins in the abdomen and potentially damaging the dog's internal organs. German Shepherds in particular are prone to this condition due to their large, deep chests. Therefore, if you see signs that your German Shepherd may be bloated – for example, gagging after they eat, an extended stomach, or lethargy – your German Shepherd must be taken to a vet immediately. There will be very little time, ranging from minutes to hours, to get medical attention for your German Shepherd, so act urgently.
Hip Dysplasia: When it comes to common health issues in German Shepherds, hip dysplasia is the most common. Joint health in these dogs is poor due to inbreeding at the outset of breed standardization, and because of the size of these dogs. Hip Dysplasia is a hereditary disfigurement of the hip that brings the dog much pain and is incredibly difficult to treat. To prevent hip dysplasia, take your German Shepherd on short walks and always favor moderate exercise to keep their joints loose.
Our Top Pick
So, out of all the reputable brands showcased to you today, what dog food would we choose to ensure our German Shepherd is the happiest and healthiest the possibly could be? Taste of the Wild's Sierra Mountain Premium Dry Dog Food is unbeatable when it comes down to sustenance and sapidity. As part of the family-owned Diamond Pet Food company, Taste of the Wild have access to scientifically advanced, state-of-the-art facilities in America that have allowed them to create species-specific proprietary probiotics, minimizing any risk of your Shepherd developing gastrointestinal disorders. Full to the brim with superfoods, vitamins, minerals, and fatty acids, all the reputable ingredients within this formula are sourced from long-established and trustworthy suppliers. Finally, with real roasted lamb as the primary ingredient, you'll never have to encourage your German Shepherd to finish up their meal – if anything, this delectable formula will be wolfed down without even a second thought!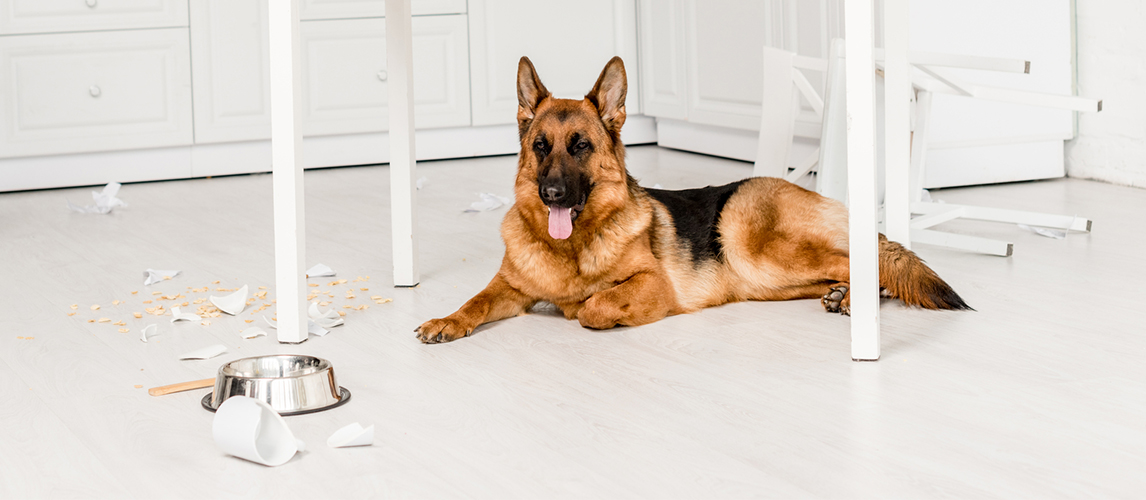 FAQ
Q:

When should German Shepherds switch from puppy food to dog food?

A:

You should switch your German Shepherd puppy from puppy food to dog food when they are around 12 months old. However, the switch entirely depends on their growth and development. Therefore, you should seek advice from your veterinarian on when to make the switch.
Q:

How many calories does an adult German Shepherd need per day?

A:

According to the National Research Council of the National Academies, an inactive or senior adult German Shepherd must be fed between 1,272 and 1,540 calories of prime dog food every day. Correspondingly, the council recommend feeding active German Shepherds between 1,740 and 2,100 calories.
Q:

What types of food should never be given to German Shepherd dogs?

A:
Fruits: Many owners may be unaware that fruits such as raisins and grapes are toxic to dogs due to the cyanide in their seeds. If ingested, these fruits may induce kidney failure in your pup. Accordingly, keep them away from your pet at all costs.
High fat foods: If improper ingestion of high fat foods occurs, this may lead to pancreatitis – a dangerous condition in which the pancreas becomes inflamed.
Dairy: As the majority of dogs are lactose intolerant, never give in to their puppy eyes and offer them a lick of your ice cream.
You May Also Like The Best Dog Food For: