The Best Dog Food for Huskies in 2022
Last Updated: January 4, 2022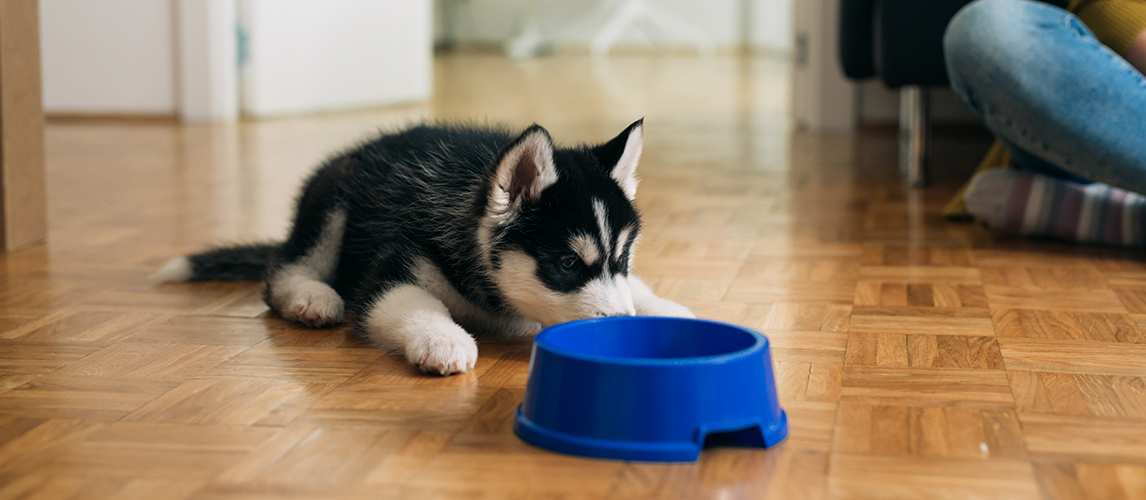 PetSide may earn a small commission from affiliate links in this article.
Learn more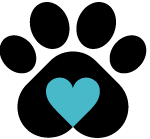 By Petside
Published 14:44 pm
Siberian Huskies are highly intelligent dogs that were initially bred to pull sleds in very cold conditions. This makes them one of the strongest, fittest dog breeds known. Due to their athletic breeding, they understandably, have boundless energy levels! Husky dogs need to eat the right type of food in order for them to get enough energy to lead a happy, healthy life. In this article, we will look at the best type of food for Huskies. We have also written a buying guide to help you make the best choice for your Husky dog and answer your most commonly-asked questions.
Keep reading to discover more...
The Best Dog Food for Husky
Best Dog Food for Huskies Buying Guide & FAQ
The breed of a dog will determine its character, build, energy levels, and behavior and as a result, you will need to feed them the right type of food to suit their individual needs. A Siberian Husky is typically energetic and strong and will need more energy than a smaller dog breed or less-active dog. In this guide, we will look at the nutritional needs of Huskies, talk about health concerns of their particular breed, and list what foods should be avoided in a Siberian Husky diet.
Find out more...
Siberian Husky Diet & Nutrition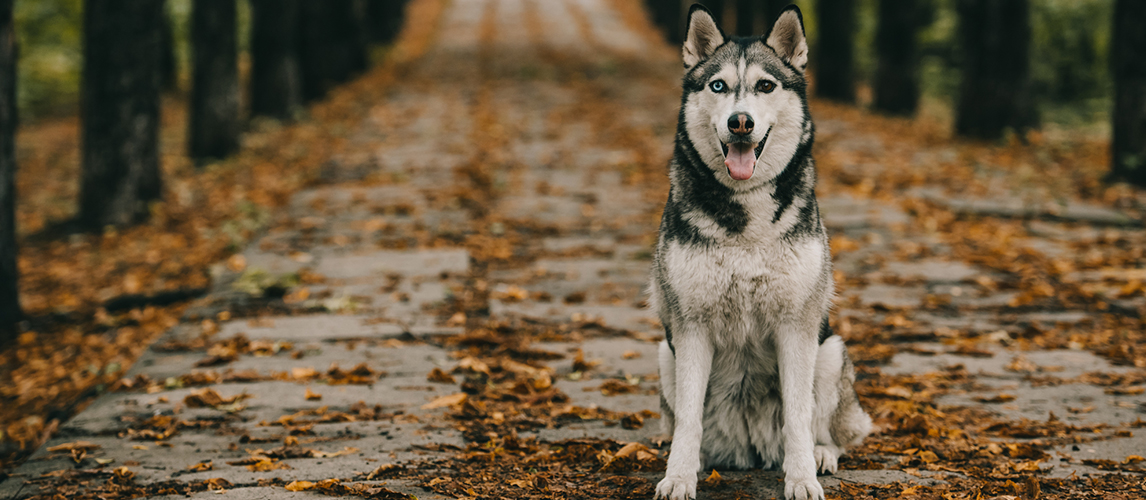 Because Huskies were bred to be working dogs, they can travel great distances with very little food. That said, they still need to be fed a complete diet that will cater for their nutritional needs. Huskies typically require a diet that is high in protein, low in carbs, and moderately high in fat. Due to their active nature, they will need to consume the right amount of calories to support their lifestyle. The size and age of your Husky will affect how much food you should be feeding them each day - please speak to your veterinarian who will be able to advise how much your dog needs to eat, in order to keep slim and healthy.
Huskies are known to be a little picky with food and if they decide they don't like what you are feeding them - they simply won't eat it! Unlike Labradors, Huskies will stop eating when they are full - so have self-control when it comes to eating meals. They can get a little bored of the same food, however, so you may want to add some extras into the food mix to keep up their interest - healthy added ingredients include vegetables, sweet potatoes, raw mince, and fish.
Huskies respond well to two balanced meals a day with occasional treats. You should feed Huskies the same time each day and always feed them at least 30 minutes after exercise to allow their bodies to cool down.
Husky Health Concerns
Pure breed dogs are often prone to certain health conditions and unfortunately, Huskies are no different. Here are a few health conditions that Huskies can develop:
Epilepsy
Cancer
Glaucoma
Arthritis
Zinc deficiency
Hypothyroidism
Generally speaking, Huskies don't tend to have problems with their weight as they require less food and don't overeat. To keep your Husky fit and healthy, it's essential that they get enough exercise and eat a healthy and complete diet which is high in protein. Get your Husky checked out regularly with your veterinarian, they will look at your dog's eyes and check for other common health issues associated with Huskies. The most common issue of hip dysplasia can be identified by looking out for the following: pain with walking, decrease in activity, narrow back legs, reluctance to walk up steps, or trouble getting up. If you suspect that your Husky is suffering from any medical condition then get them checked out immediately.
Ingredients To Consider When Choosing a Dog Food for Huskies
It's absolutely vital that Huskies are fed a complete diet that is protein-rich and full of vitamins and minerals. When buying food for Huskies, always ensure that the primary protein source appears first on the ingredient list. Meat and fish form the best protein base for your dog's diet - chicken meal and fish are excellent sources of protein.
Fat in their diet should come for good sources such as whole meat and generally, a good nutritional ratio for your dog should be around 30% protein, 20% fat, and 30% complex carbohydrates. Look for carbohydrate sources from seeds, fruits, vegetables, and legumes. Huskies who have sensitive stomachs or allergies are better suited to a corn and wheat-free diet. Take a look at Husky food that contains added vitamins and minerals. Pre and probiotics are also ingredients to look out for to support a healthy gut and digestive function. Omega fatty acids will also support a shiny coat and healthy skin - look for natural sources of this in oily fish and legumes.
Related Posts: Dog Vitamins and Dog Foods for Sensitive Stomachs
Foods That Should Be Avoided
Grains are a controversial issue when it comes to dog food and if you research online you will see arguments for and against feeding your dog grains. Some Huskies have grain allergies so cannot tolerate any type of grain in their diet - but this is dependent on the individual dog, so there is no right or wrong answer when it comes to buying grain-free food.
Ingredients that are NOT suitable for Huskies are:
Chocolate - this is a highly toxic ingredient for all dogs and can be fatal if ingested.
Macadamia nuts - these can also be fatal if ingested.
Dairy - a little piece of cheese won't harm your dog, but many dogs cannot tolerate the lactose found in dairy products and this can give them gas and loose stools.
Cooked bones - this can be dangerous for your dog and can cause a blockage if they get stuck or lacerations that can cause internal bleeding.
Avocado - can cause difficulty in breathing and heart problems in dogs.
Prunes, grapes & raisins - believe it or not, these can actually cause kidney failure.
Caffeine - this can be fatal if ingested by a dog. Keep those cups of coffee well away from your Husky!
Garlic & onions - any ingredient from the garlic or onion family can destroy your dog's blood cells, so you should avoid at all costs.
Raw eggs - avoid.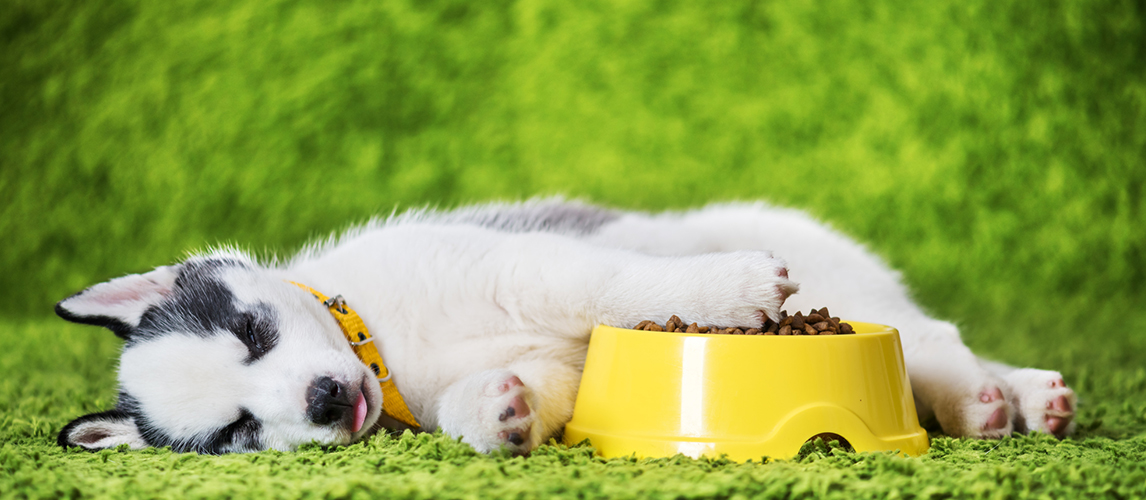 Our Top Pick
We chose the Taste of the Wild High Praire Dry Dog Food as our top pick as we liked the fact that it contained wild meat as the main protein source. Roasted bison and venison are packed full of essential goodness for your dog and even the fussiest Husky will enjoy eating these exotic flavors. This was our top choice for Huskies with sensitive tummies as it not only contains high protein levels but it's also grain-free and easy to digest. This is the food to give your dog for a happy healthy life!
FAQ
Q:

How many calories does my Husky dog need?

A:

Depending on the size and age, gender, and activity levels, Huskies will require different amounts of calories in their food to give them enough energy throughout the day. The wonderful thing about Huskies is that they are not normally greedy dogs and do not tend to overeat. Unlike many other dogs, Huskies will not eat unless they are hungry. Huskies have a high metabolism and can burn fat fast and therefore you can feed them more calories than a smaller or less active dog. Speak to your veterinarian who can advise you which is the best food to buy for your dog and also how many calories they need. The number of calories for Huskies is usually between 860 and 1290kcals a day but an active Siberian Husky weighing around 50 Lbs would typically require around 1,358kcals a day.
Q:

Do older huskies need more protein… or less?

A:

There are many theories of whether an older Husky dog will need more or less protein as they age but the general consensus is that an older dog would need a meal with more protein in their daily diet because senior dogs have to replace muscle mass as they get older. So you might want to consider a meal that contains lower fat content and higher protein. Chicken meal is a good source of protein and added ingredients such as sweet potatoes can provide carbs that are low in fat. Chicken meal (or any other natural protein source) should be the number #1 ingredient in the dog food.
You May Also Like The Best Dog Food For: