The Best Dog Food for Boxers in 2022
Last Updated: January 4, 2022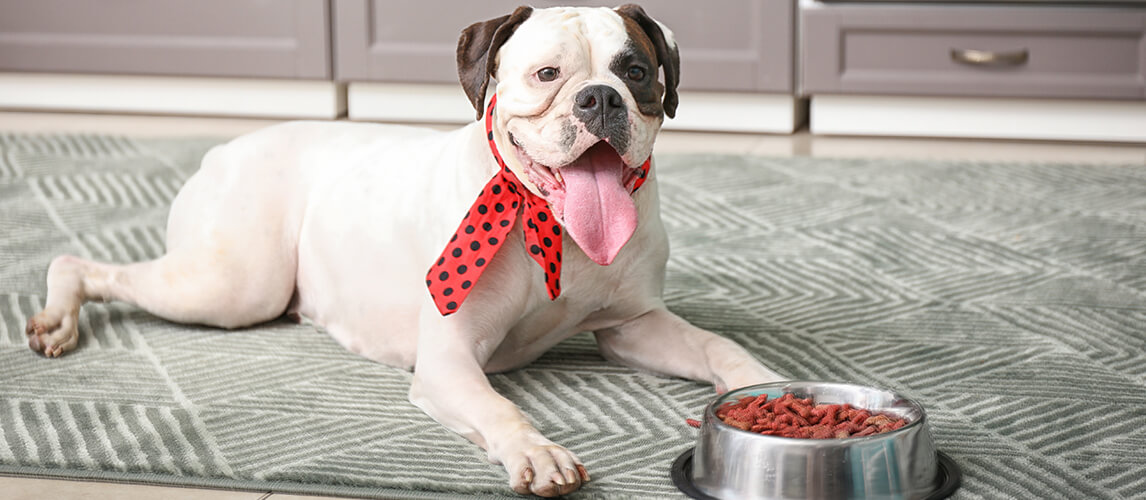 PetSide may earn a small commission from affiliate links in this article.
Learn more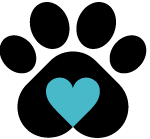 By Petside
Published 08:59 am
When you invite an adorable Boxer pup or an energetic adult Boxer into your home, you will want to do your best to care for them properly. Choosing the best food for boxers is a big part of this.
If you select a food with plenty of high-quality protein and some easy to digest carbohydrates, you will soon have a happy and healthy dog. The best dog food for boxers avoids ingredients that trigger allergies and digestive problems. It is a difficult choice because there are so many options and your vet is always the best person to advise. To get you started, we've put together an easy-to-understand guide to the best dog food for Boxers.
The Best Dog Food for Boxers
Dog Food For Boxers Buying Guide
Ingredients to Look for in a Dog Food for Boxers
When you are choosing the best dog food for Boxers, there are a few key ingredients that you should look out for. Get into the habit of reading ingredients lists. Remember that they are always in weight order so the first ingredient is the one that is present in the recipe in the greatest quantities.
Your Boxer needs a high quality source of animal protein. Look at the protein content. Ingredients like fish and deboned chicken are excellent options. Check out our guide on high protein dog food for more info.
This is the nutrient that produces energy so it is an important ingredient for Boxers. Look for high-quality carbohydrate ingredients such as sweet potatoes and peas. Cheap fillers will load your dog up with calories but will not give them what they need.
Both of these nutrients are needed in small quantities. Ingredients such as avocado and flaxseed are excellent sources.
Added vitamins and minerals
These will be found at the end of the ingredients list because they are present in such small quantities. However, they are vital. Look for calcium, omega oils, taurine and chondroitin in the best dry dog food for boxers. For more options, check out our detailed review of dog vitamins.
Boxer Diet and Nutrition
Boxers must be given a high-quality dog food that is appropriate for their age. You have to be especially careful with the diet of large breed pups like the Boxer so always buy a food that is made just for them. Your vet will be able to give you further advice on choosing a good dog food for Boxers. Choosing the wrong food can result in growth that is too rapid and that puts a strain on the joints.
Some adult Boxers are prone to being overweight, this is a particular issue if they are not getting enough exercise. Therefore, make sure that you follow the feeding guidelines supplied with the food. However, you also need to keep a close eye on their weight and your vet can help you to do this. If your dog is struggling on just one meal a day, you could split it and feed one half in the morning and one half in the evening.
If you use food treats for training, remember that these need to be taken off your dog's total permitted calorie intake for the day. Boxers need a constant supply of clean, fresh water either in a bowl or from a pet water fountain.
Boxers are large and energetic dogs that thrive on a diet that is high in protein. They also require micro-nutrients to support their joint health and to help them stay alert. This is true whether they are working as guard dogs or having fun with their human companions.
Here are the main elements that you should include in your Boxer's diet.
High-quality protein sources are needed to help your Boxer build strong and healthy muscle that will keep them agile and powerful. Whilst it is possible to obtain protein from meat sources or plant sources, the amino acids in meat are more readily available and beneficial for dogs.
These are what the body uses to create energy and Boxers need a lot of energy! They need a carbohydrate source that is easy to digest and foods such as sweet potato are ideal.
All Boxers need fats because they are vital for their metabolism and also provide energy. The best foods have around 5 percent fat content.
Micro-nutrients. Boxers need a range of vitamins and minerals to maintain optimum health. Omega oils are important for the skin and coat and antioxidants are vital for their immune system.
Boxers can be prone to digestive issues so any ingredient that helps to support a healthy digestive system is a bonus. It's a good idea for your Boxer's diet to include cultures of friendly bacteria such as Lactobacillus. These help them to digest food efficiently.
There are three further elements that can be particularly beneficial in a Boxer's diet. Calcium is a mineral that is very important for active dogs like the Boxer. It is essential for strong bones but is also important for helping the muscles work correctly. It helps with muscle contraction and this includes the heart muscle. When your Boxer runs around, their heart needs to contract strongly and quickly to get enough oxygen to all parts of the body. Calcium in the diet makes this possible. L-carnitine is another important micro-nutrient. It is involved in the transportation of fatty acids by the mitochondria. These are the energy-builders of your dog's cells and they work hard in an energetic dog like the Boxer. Finally, your Boxer needs Taurine which is needed for brain development and for efficient heart function.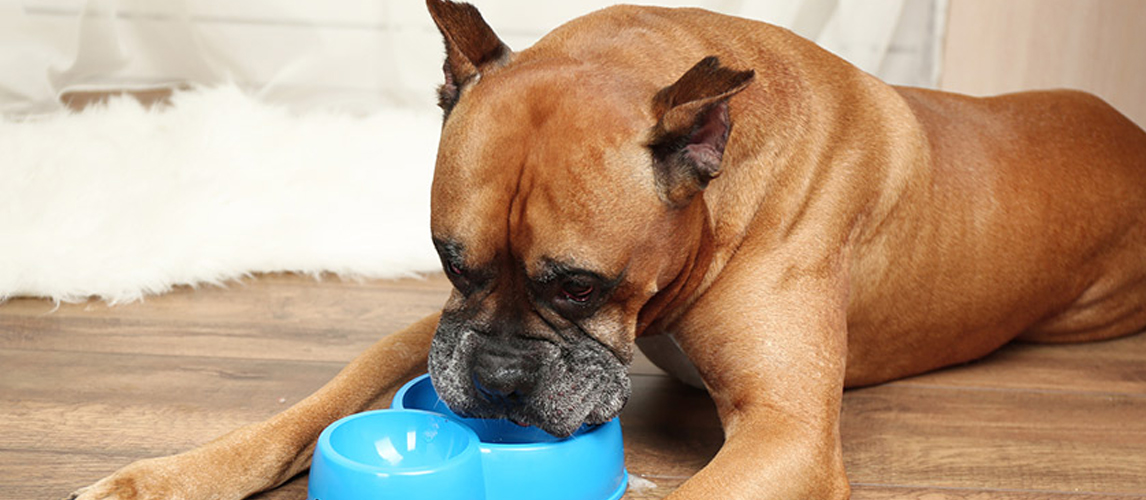 Food to Avoid Feeding Your Boxer
When you are looking for the best food for Boxers, there are some ingredients that it would be best to avoid. This does not mean that they are actually toxic for Boxers but your dog will be healthier without them. Boxers can have very delicate digestions and are prone to food allergies so foods that have just a few high-quality ingredients suit them best.
Beef and meat by-products
Beef may seem to be a good source of protein but it contains a type of protein that often triggers allergies so it may be best to avoid it. Also, meat by-products are an ingredient to avoid. You will not know exactly what is in it. It could be guts, hair or feathers and any of these could trigger a reaction in a Boxer.
The term 'cereals' is not very informative so it is best to avoid it. It may be a type of cereal that triggers an adverse reaction in your Boxer but you'll never know what it was and cannot avoid it in the future. Stick to the best dog food for Boxers with allergies that are very clear about what they have in them.
This is a cheap ingredient and cheaper dog foods will contain it. However, for a Boxer, it is best to avoid it. It is used as a filler as it makes the food more bulky and it is a source of carbohydrates. That said, in the wild your dog would not be eating it. Corn can trigger allergic reactions in many dogs so it is best avoided.
Again, in the wild your dog would not be consuming these and so their digestive system may not be set up to cope with them. They can trigger nasty allergic reactions and are best avoided. They are also not necessary thanks to modern food processing practices and packaging.
Soy is sometimes included in cheap dog food because it is a cheap source of protein. It is a lot cheaper than meat protein but is not as suitable for Boxers. Many of them are allergic to it and it can cause intestinal upsets.
Wheat is another carbohydrate that is used as a filler. It is a common allergen for dogs and one of the first things that vets eliminate from a diet when they suspect a food allergy. Wheat contains gluten and this often causes the problem. Look out for foods that are free from what.
Common Health Problems in Boxers - How Diet Can Help Them
The Boxer is a generally healthy breed but they are prone to certain health conditions. They do not tolerate extremes of temperature at all well so always keep them inside when it is very hot or very cold. Buy your pup from a breeder that screens for hip dysplasia and heart conditions such as aortic stenosis and cardiomyopathy. They are also prone to certain cancers. Diet can play a part in helping these. A diet that has plenty of calcium (for adult dogs) and dog joint supplements such as chondroitin can help with hip problems. Antioxidants (found in super foods such as sweet potatoes) can help with cancer prevention. You may also like our article on calcium supplements for dogs.
Boxers are also prone to digestive issues and food sensitivities. These can manifest themselves as the production of a lot of gas and Boxers are notorious for this! Diet has a huge role to play here. Inflammatory colon disease and food allergies are often the cause of rectal flatulence which is just the medical term for dog farts!
The first thing you need to do is cut out table scraps completely. Human food can cause all sorts of intestinal issues in Boxers. Then look for a food that has a limited quantity of ingredients so you will know exactly what it has in it. You need the best dog food for boxers with gas which will have a high-quality meat source; chicken or fish are ideal. Peas are a great source of carbohydrates for dogs with this problem as they provide fiber and are very easy to digest.
Wet Food vs Dry Food for Boxer Puppies
The most important thing is that your puppy gets a balanced diet that is suited to their age and stage of development. Boxer pups grow rapidly and, as they do, their calorie requirements will change. It is important that you take your pup for regular checks with your vet to make sure that they are gaining weight at the appropriate rate.
Any Boxer puppy food that carries the AAFCO (American Association of Feed Control Officials) logo and has a protein content of between 22 and 30 percent and a fat content of between 9 to 15 percent is fine. However, also check out the calcium to phosphorus (Ca:Ph) ratio which should be 1:1 up to to 1:3. The overall calcium content needs to be tightly controlled and should be around 3g per 1,000 kcal of puppy food. Always check with your vet if you are not sure.
In terms of wet or dry food, this is really up to you. Smaller breed puppies nearly always need wet food when they are younger but larger breeds like Boxers will be fine eating dried dog food. You may need to moisten it with a little warm water when they start off on it. They must have fresh water.
If your pup becomes ill, and especially if they are dehydrated, it would be a good idea to switch them to wet food for a while because it has such a high moisture content.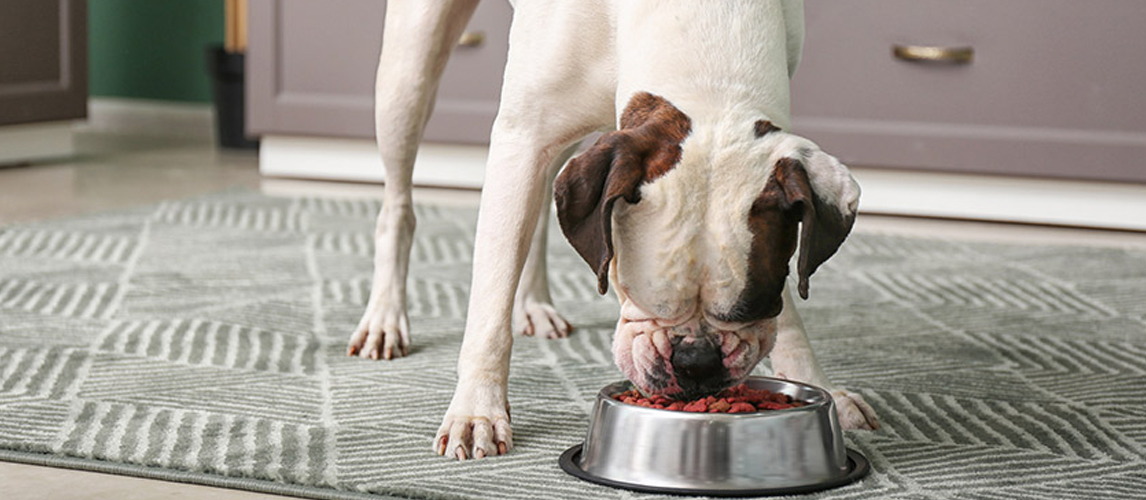 Our Top Pick
Our pick of the best dog food for boxers is based on roasted bison and venison so it has loads of easily digested protein. Real meat is the primary ingredient so it has just the right amino acid profile for your Boxer to build lean muscle. There are added superfoods such as sweet potato and peas and a balance of vitamins, minerals and antioxidants.
It contains probiotics and omega oils but has no grain, corn or artificial additives.
You May Also Like The Best Dog Food For: