The Best Dog Food for Cane Corso in 2022
Last Updated: January 4, 2022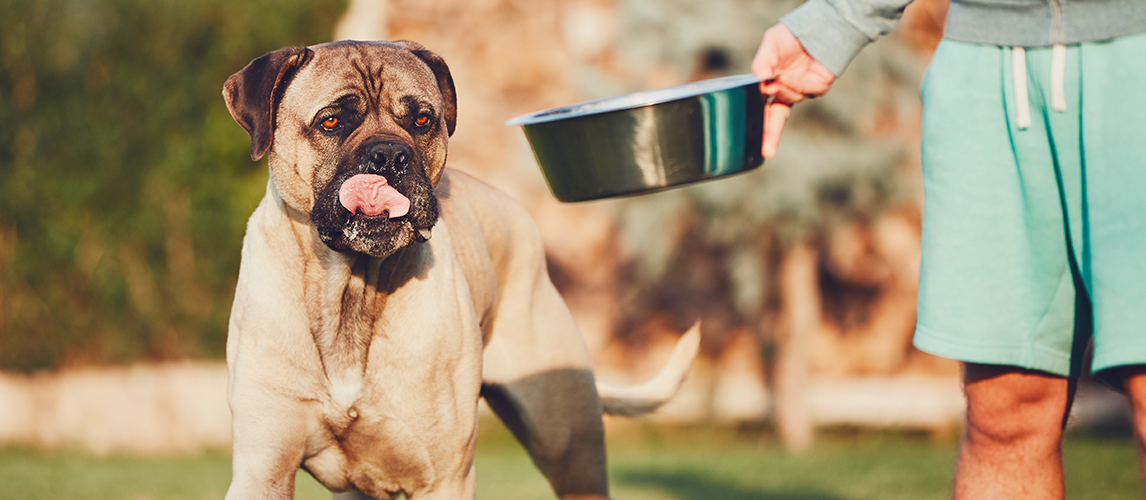 PetSide may earn a small commission from affiliate links in this article.
Learn more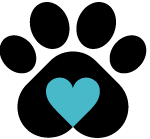 By Petside
Published 08:34 am
The Cane Corso, also known as the Italian Mastiff, is an ancient, large breed dog originating from Southern Italy. Bright, strong, affectionate and confident, this canine is the definition of a powerful, fearless protector. If you're a proud owner of a Cane Corso, it's good to know that to be healthy and happy this giant breed requires high-quality nutrition – a diet that is rich in animal protein and low in fillers. Finding the best dog food for Cane Corso can be challenging though, as there aren't many formulas that satisfy the particular nutritional needs of the Corsi. Luckily, you're in the right place. In this buying guide, we review 10 of the best dog foods for the Cane Corso, plus talk about all the things you need to know about the breed's nutrition and health and how you can help your pet stay healthy and active for years to come.
The Best Dog Food for Cane Corso
Best Dog Food for Cane Corso Buying Guide & FAQ
To help you in your quest for the best dog food for Cane Corso, we put together this short but comprehensive buying guide in which we cover everything you need to know about the health of your pet. This includes the proper diet for the Cane Corso, common health issues, foods you should avoid feeding your dog, and more.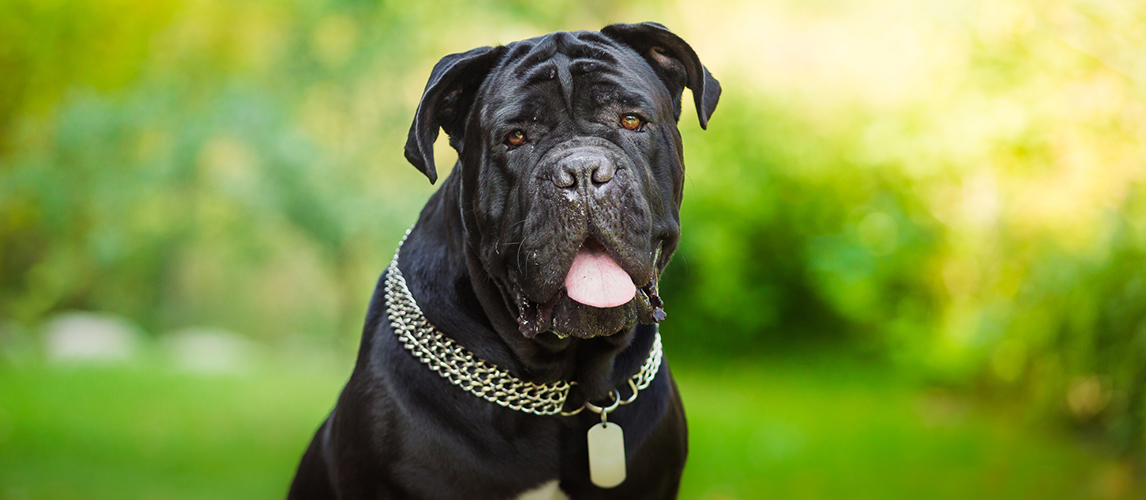 What To Look For In A Good Cane Corso Food
The best large breed dog food, and by extension, the best Cane Corso dog food should tick the following boxes:
The most important thing to pay attention to when buying Cane Corso dog food is the first three ingredients. So, look for recipes that contain animal protein as the first ingredient because it's crucial that your dog not only gets enough protein in their diet, but also the complete essential amino acids which can come only from animal proteins. While plant protein is welcome, it should never be the first ingredient. Check out our guide on the best high protein dog food for more info.
Easily Digestible Carbohydrates
Carbohydrates should be a part of any dog's diet – just not the main one as they don't provide all the necessary nutrients for canine health and can lead to bloating if consumed in large quantities. When looking for the best kibble for Cane Corso, focus on easily digestible but nutritious carbohydrates such as whole grains and wholesome vegetables, legumes, and fruits. Ideally, the food should also contain added probiotics as they support digestion, plus help in nutrient absorption.
You may also like our article on Grain Free Dog Food.
Fat is essential for canine health, but you should always look for foods that contain healthy fat sources. These include fish oil, salmon oil, chicken fat, canola oil and flaxseed, and flaxseed oil. Generally speaking, it's best to avoid low-fat kibbles as they can negatively affect your pup's health, especially their skin and coat. However, if your dog is old and leads a mostly sedentary lifestyle, a lower-fat diet may be appropriate.
Cane Corso Diet & Nutrition
Like all large breed dogs, the Cane Corso should eat a healthy, nutritious diet that isn't excessively high in calories, unless the dog is highly active. Because some Corsi are prone to obesity, it's important to watch your pet's calorie consumption and weight level. Choose quality dog food by reputable companies, or consult with your vet about what the appropriate diet for your Cane Corso is.
Head over to our review of the Best Wet Dog Foods.
Food to Avoid Feeding Your Cane Corso
Avoid feeding these people foods to your Cane Corso as they can be toxic and even deadly in some situations:
Chocolate
Coffee and caffeine
Grapes and raisins
Onions and garlic
Xylitol (candy, gum, etc.)
Macadamia nuts
Raw and undercooked meat, bones and eggs.
Common Health Problems in Cane Corso - How Diet Can Help Them
The Cane Corso are generally healthy dogs, but like all canines, are prone to certain health problems. These include:
Democ mange
Idiopathic epilepsy
Eye problems
Bloat
You can avoid most of these issues by feeding a high-quality diet that is enriched with certain supplements, including probiotics, Glucosamine and Chondroitin Sulfate, taurine and antioxidants.
Our Top Pick
If you're looking for the best dog food for Cane Corso at a reasonable price, it's hard to find better than Wellness Core Large Breed Original Formula. This food contains plenty of quality animal protein, easily digestible carbs, healthy fats, plus all the necessary supplements needed for canine health, including probiotics, antioxidants and Glucosamine and Chondroitin Sulfate. Overall, a fantastic dog food that is sure to support the health of your Cane Corso!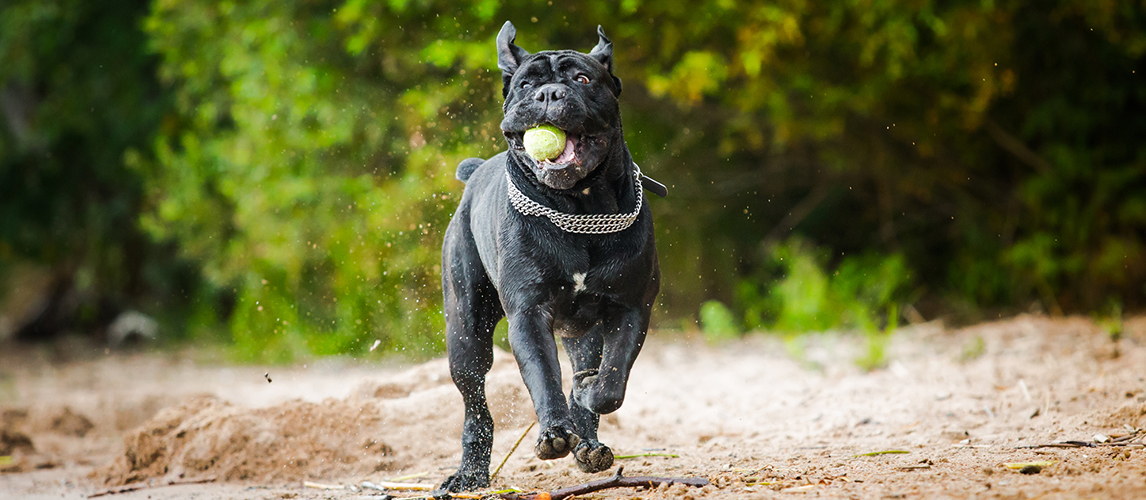 FAQ
Q:

How can diet help your Cane Corso's orthopedic health?

A:

To avoid orthopedic issues, feed your Cane Corso the right amount of calories for their age. Being overweight is the main reason why some Corsi develop orthopedic problems, so never over-feed your dog. Also, choose foods that are high in quality protein and relatively low in carbs.
Q:

How can diet help to prevent your Cane Corso from developing bloat?

A:

Because some Cane Corso are prone to bloating, it's crucial to choose dog foods that contain easily digestible ingredients and added probiotics. Equally important, it's vital that you serve smaller meals several times a day (at least two, up to four), instead of one big meal which can lead to your dog gulping their food as fast as possible.
Q:

How can your Cane Corso's diet help to prevent a demodectic mange outbreak?

A:

High-quality dog foods that are rich in antioxidants can boost and strengthen your dog's immune system. Beta-carotene, vitamin C, omega-3 fatty acids as well as probiotics are all welcome in dog food.
You May Also Like The Best Dog Food For: