Rachael Ray Dog Food Review
Last Updated: December 8, 2021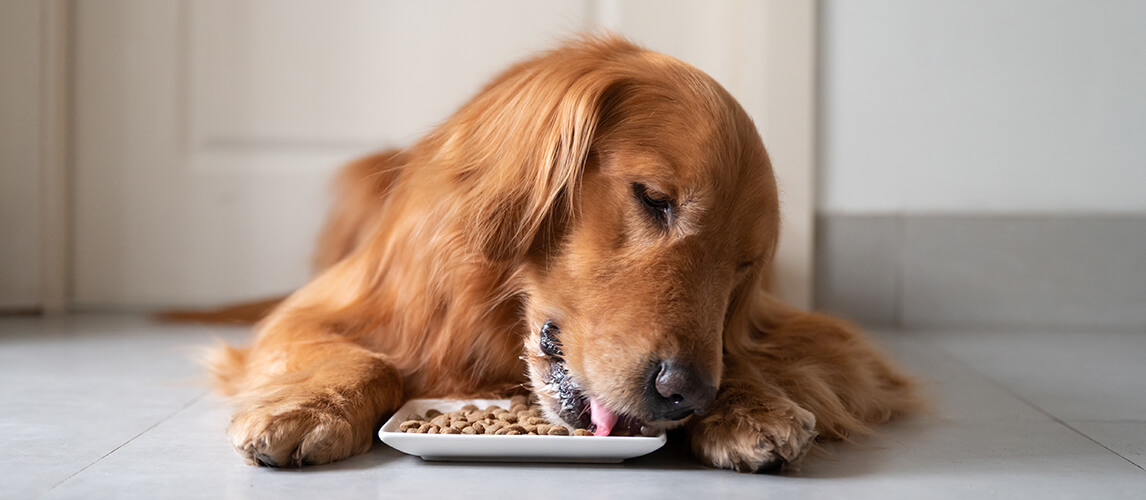 PetSide may earn a small commission from affiliate links in this article.
Learn more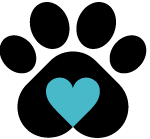 By Petside
Published 11:35 am
Not all celebrities who have pets are cut out to become experts at pet nutrition. Rachael Ray is different. The waitress-turned-celebrity TV host and chef-turned-business mogul-turned-philanthropist have now her very own signature line of pet food products – Rachael Ray Nutrish dog food. Ray partnered with Ainsworth Pet Nutrition to give pet parents a healthier, more nutritious and all-natural alternatives to other dog food brands in the market. A number of Rachael Ray dog food reviews put average to moderately high marks for the brand. In this Rachael Ray Nutrish dog food review, we'll try to understand what makes the brand click to many pet parents and what makes it less preferred by some.
Rachael Ray Dog Food Review
Rachael Ray Dog Food Review
Rachael Ray Dog Food Company Overview
Rachael Ray Nutrish dog food is a collaboration between celebrity chef and TV personality Rachael Ray and Ainsworth Pet Nutrition. Ainsworth has been in the business of making high quality pet foods for more than 80 years. Ainsworth approached Ray in 2008 for the possibility of establishing a brand of dog food that follows the recipes Ray has been producing for her pet Pit Bull terrier, Isaboo. This was after Ray and her husband spoke passionately on television about their love for animals especially their beloved Pit Bull.
The collaboration provided for a very specific clause which says that proceeds of the sale of each Rachael Ray Nutrish product should go to the funding of one of Ray's charitable organizations dedicated to provide assistance to animals in need of medical treatments, food, and other needs. Rachael's Rescue also funds no-kill animal shelters throughout the country.
In spring 2018, Ainsworth Pet Nutrition was bought by J. M. Smucker for $1.9 billion effectively transferring ownership of the Rachael Ray dog food brand to the new company.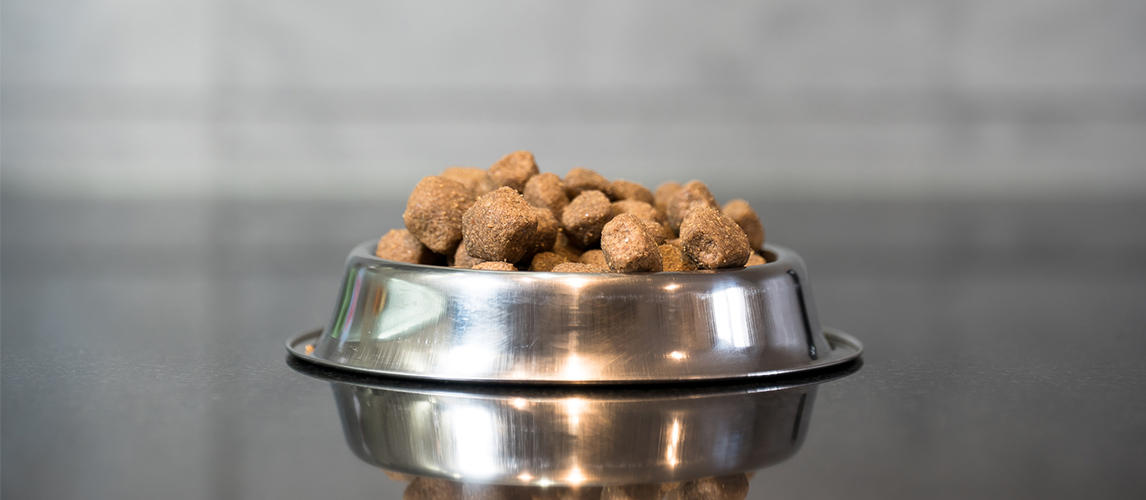 Why Rachael Ray Dog Food?
If you're an avid fan of Rachael Ray you'll definitely love the Nutrish dog food line since you'll know that the formulations follow the recipes of the celebrity chef. You can be sure that the recipes follow the same simple ingredients that the TV personality uses in her shows.
Pet parents who dislike artificial ingredients in dog will also be glad that the Rachael Ray dog food only consists of all-natural ingredients such as US farm-raised chicken, locally-sourced turkeys, and the like. Moreover the brand adheres to the principle of "meat protein first" in the ingredients of its dog food variants.
If you also believe that you can make a difference in the lives of shelter animals everywhere, then Rachael Ray Nutrish is for you. Part of the proceeds of the sale will go to the Rachael's Rescue charitable organization so you'll be able to contribute to the purchase of food, medicines, and treatment as well as providing help for the countless no-kill animal shelters in the country.
You may also like our article on Cheap Dog Food.
Rachael Ray Dog Food Recalls
We've exhausted all efforts to find out if Rachael Ray dog food products have ever been recalled. So far, our exhaustive search turned up nothing.
However, we did manage to find recalls for some of the brand's cat food products. In June 4, 2015, the brand was required by the FDA to recall 5 variants of its wet cat food recipes because it was established that these products contained significantly higher levels of Vitamin D.
It may also be wise to point out that Rachael Ray Nutrish is currently embroiled in a consumer lawsuit filed in August 2018. The charge alleges that the Nutrish line of products contain "glyphosate", a dangerous herbicide that is a known endocrine disruptor. On a more positive note, "glyphosate" is a very common ingredient in many pet food products. It would be interesting to know how the lawsuit will pan out.
Take a look at our reviews of Organic Dog Food and Dehydrated Dog Food for more options.
Rachael Ray Dog Food Ingredient Analysis
There are mixed reviews about Rachael Ray dog food. We need to look at its ingredients to have an idea of how this dog food brand fares.
Below average to average proteins
Based on the 6 dry food variants and 1 wet dog food product in this Rachael Ray dog food review, the dog food brand has below average protein content for its dry food products and average protein content for its wet.
The average protein content of the dry dog food variants is 25.33% which can be recomputed to 28.14% when the moisture content has been subtracted from the weight of the dog food. This is way lower than most dog food brands especially those that are positioned as premium products. Most of these brands have a dry protein composition of at least 30%, with some getting to 45% and more. As for the wet dog food of Rachael Ray, it is computed at 40.9%. It is still lower than other brands of wet dog food since many of them come with at least 45%.
Another thing we need to point out here is that we've noticed the use of pea protein in some of the formulas. This is a plant-based protein that can give you a highly inaccurate picture of the protein provided by meats, although the brand uses animal proteins as its first ingredient.
Low to below average fats
One of the best things about the Rachael Ray dog food product line is that it has lower fat than most other dog food brands. Whereas other brands will have a dry fat content of about 20%, Rachael Ray comes in at 15%. Even its wet food variety has a dry fat content that is lower than other brands at 22.7%. This is good news for dogs that may be predisposed to obesity.
Unfortunately, not everything is rosy about the brand's fat composition. Very few of its products contain fish oil that should provide the omega-3 fatty acids DHA and EPA. Instead, it includes linolenic acid, a type of omega-6 fatty acid, and APA. Alpha-linoleic acid is virtually useless in pets since they will still need to convert this to become useful.
Average to above average carbs
Taking the protein and fat composition of the products we reviewed, we can safely say that Rachael Ray Nutrish has more carbohydrates than what dogs really need. The computed carbs in Nutrish dry dog food variants is 56.86%. We are a bit perplexed as to how this could have occurred since a review of the ingredients reveals that there are very few ingredients that constitute carbs. This is compared to other dog food brands.
We can only guess that there are fillers in the products, most especially corn, rice, and potatoes as well as other ingredients that may have very little nutrient value compared to other ingredients.
Micronutrients
Glucosamine and chondroitin are not considered as essential nutrients by the NRC and AAFCO. As such Rachael Ray Nutrish doesn't put them in the formulas unless necessary. There are no probiotics as well. The vitamins and minerals are also sometimes insufficient compared to other brands.
Find out more about Probiotics for Dogs here.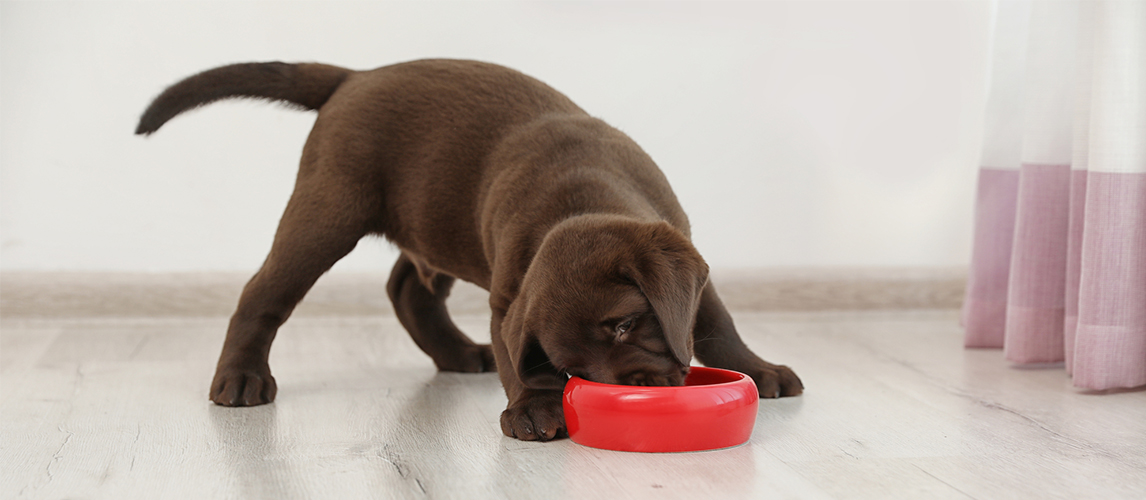 Pros & Cons
Pros
Provides good amounts of proteins and calories for growth and energy
Lower fat content than other brands of dog food
Emphasis on using high-quality, all-natural animal-based proteins as first ingredient
Utilizes all-natural ingredients in all formulations
Doesn't contain artificial preservatives, colorings, and flavorings
Recipes are simple and straightforward with very minimal ingredients
Includes glucosamine and chondroitin in select formulations
Meets nutrient requirements as stipulated by AAFCO and NRC guidelines
You get to contribute to the welfare of animals in no-kill shelters as well as other animals assisted by Rachael's Rescue
Cons
More emphasis on omega-6 fatty acids and alpha-linolenic acid rather than DHA and EPA
Doesn't contain probiotics
Some formulas contain cereal grains like corn and soy which are considered as fillers
Some formulations contain high glycemic ingredients like potatoes
Some formulations include pea protein which can provide inaccurate meat protein content
Conclusion
The good thing about Rachael Ray dog food products is that it always uses all-natural ingredients, primarily animal proteins in all of its formulations. However, there are variants that contain corn and soy, although none of the products we've reviewed contained wheat and wheat gluten. You may also miss the probiotics that is present in many premium-quality dog foods, although it includes prebiotics in some of the pet food products. Glucosamine and chondroitin are also not a standard. It's a hit-or-miss kind of thing. However, as many Rachael Ray dog food reviews say, the brand caters more to those who put emphasis on all-natural ingredients and not necessarily on the nutritional soundness of the formulation.
Related Dog Food Reviews: