The Best Low Sodium Dog Food in 2022
Last Updated: January 4, 2022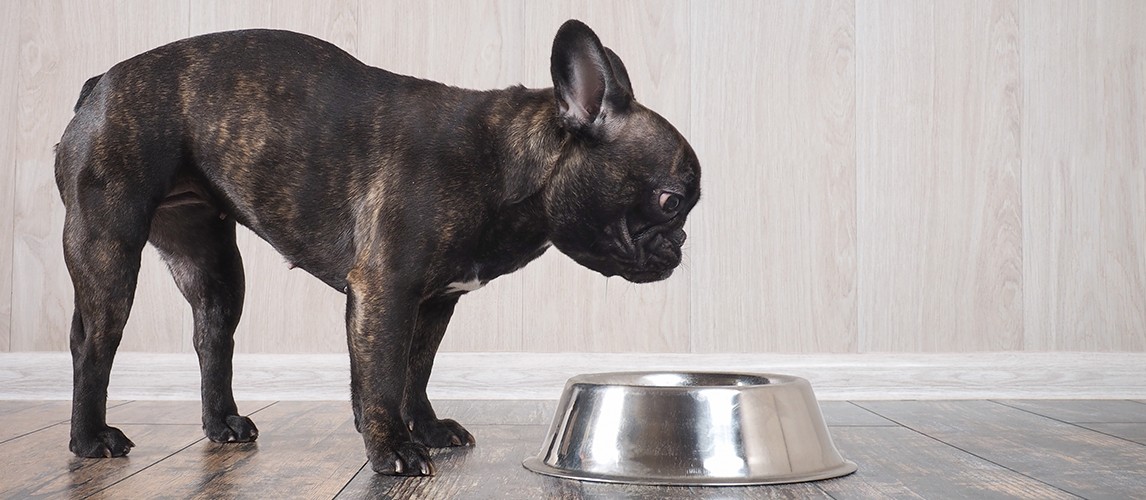 PetSide may earn a small commission from affiliate links in this article.
Learn more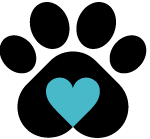 By Petside
Published 09:18 am
While all mammals need a certain level of sodium to survive, too much can lead to a myriad of health concerns. Of course, salt can improve the flavor of food, but you should monitor your dog's intake, just as you should watch your own. Too much salt can lead to increased blood pressure, and a host of issues with internal organs including the liver, kidneys, and heart.
For many pet owners, the decision to switch to a low-sodium dog food comes because their pet is suffering from a pre-existing condition like heart disease. Remember that any major changes to your dog's diet should be run by your vet. But if it has been decided that your dog needs to switch to a low sodium diet, this guide is here to help you out with our recommendations of the best low sodium dog food currently on the market, along with some more information about the nutritional properties of all of them.
The Best Low Sodium Dog Food
Best Low Sodium Dog Food Buying Guide
What to Look for in a Low-Sodium Food
The next section will look in closer detail at some of the features which are important in low sodium dog food brands. Hopefully, this will help you to determine between the good and the bad.
Protein as Primary Ingredient
The best dog food features protein as the primary ingredient. While dogs are omnivores, they still need some quality meat in their diet, which provides them with the energy that they need for their busy lives. Look for real meat sources of protein including turkey, beef, pork, and fish. Be careful of meat-meals or by-products – not that this is always all bad. If you feed your dog food with fewer ingredients, you can see how well they respond to it. If they have any bad reactions, it is much easier to put your finger on what is causing the problem.
No Unnecessary Colors, Flavors or Additives
Dogs are more likely to have a bad reaction to food which contains artificial colors, flavors, or additives. Not only can these trigger food allergies, but they are unlikely to up the nutritional content, and are probably just there as fillers for palatability. Instead, you should be looking for ingredients that provide some sort of benefit to your dog's health.
Take a look at our review of Organic Dog Food for more info.
While the country of manufacture isn't the only indication of quality which can prove to be useful in dog food without salt, you do know that the food has had to go through certain standards if it has been made in North America, Australia, New Zealand or Western Europe. Even though food which has been manufactured elsewhere can be cheaper, you don't want to risk it containing substances which could be harmful to your canine companion.
Just as when you buy standard dog food, you should be on the lookout for ingredients which are going to offer nutritional benefits to your furry friend. All dogs need fat, but they are not all made the same. Animal fat and fish oil are both great choices of the 'right' kind of fats. As for fiber, it helps to promote bathroom regularity in your dog, and it is especially important if your canine has any sort of digestive issues. Head over to our review of high fiber dog food for more alternatives.
Carbs with a High Nutritional Value
While canines don't have the same basic energy needs for carbohydrates as human beings, many dog foods contain carbs as it is more affordable than only packing their ingredients with protein. However, as you have probably already guessed, not all carbohydrates are created equal. Whole wheats and grains are popular choices, but they should obviously be avoided if your dog suffers from a food allergy.
Related Posts: Food For Diabetic Dogs and Dog Foods for Sensitive Stomachs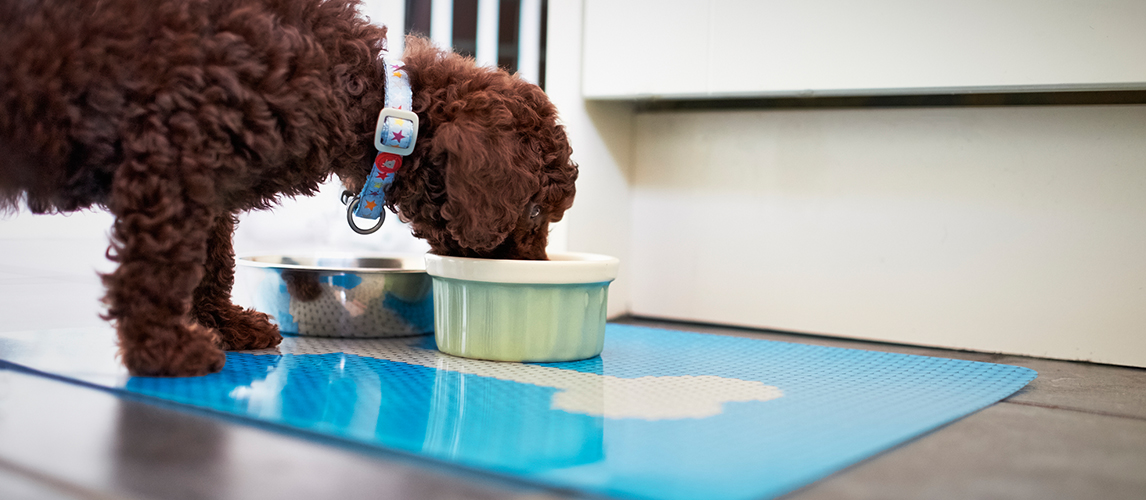 Benefits of Low Sodium Dog Food
Before you buy any type of food for your dog, you should question the nutritional benefits which it is going to provide them. And it is also a good idea to have a consultation session with your pooch's vet too. So, here are a couple of the main benefits which your pooch can expect to receive from a low sodium diet.
Avoid Common Health Conditions
Many of the benefits of a low sodium diet for dogs come from the avoidance of common health concerns. A couple of the most common include heart disease and high blood pressure. If you can prevent these from being a problem, this is much easier than having to manage them further down the line. Also, low-sodium diets reduce the chances of osteoporosis, and is better for dogs who suffer from bad nerve or muscle functions.
Better for Dogs with Heart Disease and High Blood Pressure
Many dogs who go on low sodium diets are those who are suffering from heart conditions, which means that their body is not able to excrete sodium the same as it once could. Also, they can struggle to process sodium ions. Often, this has a negative knock-on effect on their kidneys and central nervous system. The build-up of sodium can lead to an excretion of fluid around their blood vessels and surrounding tissues. A low-sodium diet can help out with this issue. Obviously, managing heart disease in dogs is an ongoing problem which involves close consultation with your vet to devise a plan which works. As for high blood pressure, a low sodium diet helps to lower it and keep it down in the long-run. And maintaining a lower blood pressure helps to reduce the risk of heart disease, strokes etc.
Reduces Instances of Salt Toxicity
A number of different animal species are at risk of suffering from salt toxicity, which is dangerous and potentially fatal. A lethal dosage is somewhere in the vicinity of four grams per kilogram of body weight. Obviously, you would need to give your dog a lot of food to get anywhere near this figure, but a low sodium diet reduces the likelihood that this is going to present an issue. Often, this is a result of accidental ingestion of a very salty product. A few signs that your dog may have been affected include vomiting, muscle tremors, and seizures. Contact your vet immediately if you think that your pooch may be suffering.
Keep Your Dog Hydrated from Longer
Just as too much salt will make you excessively thirsty, the same goes for your dog as well. A high-sodium diet will have a dehydrating effect, while a low-sodium diet will do the opposite. And if your dog drinks too much water, this can end up having some other negative effects like vomiting and diarrhoea. Swollen tissues can also prove to be a problem.
Types of Low Sodium Food for Dogs
The main two types of low-sodium dog food come in wet and dry varieties. Dry food tends to come in the form of kibble and the cheapest and most readily available of the types. Low sodium wet dog food usually comes in canned form and has a softer consistency. This makes it better for puppies whose teeth haven't fully developed yet, senior dogs, and other pooches with dental issues. A couple of the main advantages of this variety include helping to keep your dog hydrated and providing more nutritional content. However, canned food is the more expensive variety. Alternatively, you could try making your own low sodium food for your dog, but this is the most complicated option, and you obviously need to be careful to get the nutritional balance right.
Health Problems that Require Low-Sodium Foods
One of the most common reasons why a dog would be put on a low sodium diet is that they are suffering from some specific health conditions. Let's look at a couple of these in more detail and explain how low salt dog food can help them out.
If your dog has too much sodium in their blood, they can end up suffering from a condition called hypernatremia. The condition results in a high level of water loss through the gastrointestinal tract. As you would expect, this doesn't lead to anything good. A couple of health complications which can arise include high blood pressure and an increased risk of heart disease. A few common signs that this problem may have taken hold include a high thirst, disorientation, vomiting, diarrhoea, and excessive urination. You should take your dog to the vet at the earliest possible opportunity if you notice any of these problems.
As we mentioned earlier in the blog post, dogs who suffer from heart disease need a diet which is lower in sodium. Too much sodium leads to an excess of sodium circulating around the blood. And when there is too much sodium, this leads to water retention in the blood vessels and increased blood pressure. In turn, this means that the heart needs to enlarge to pump blood from the ventricles, which puts on strain that it can do without. Consult with your vet to get more information on creating a specialized low-sodium diet for your dog.
Dogs who are suffering from problems with either of these two organs can benefit from a low-sodium diet. Again, this is to facilitate a decrease in blood pressure and to stop the accumulation of excessive body fluid. Often, it is older dogs who are more likely to develop these conditions.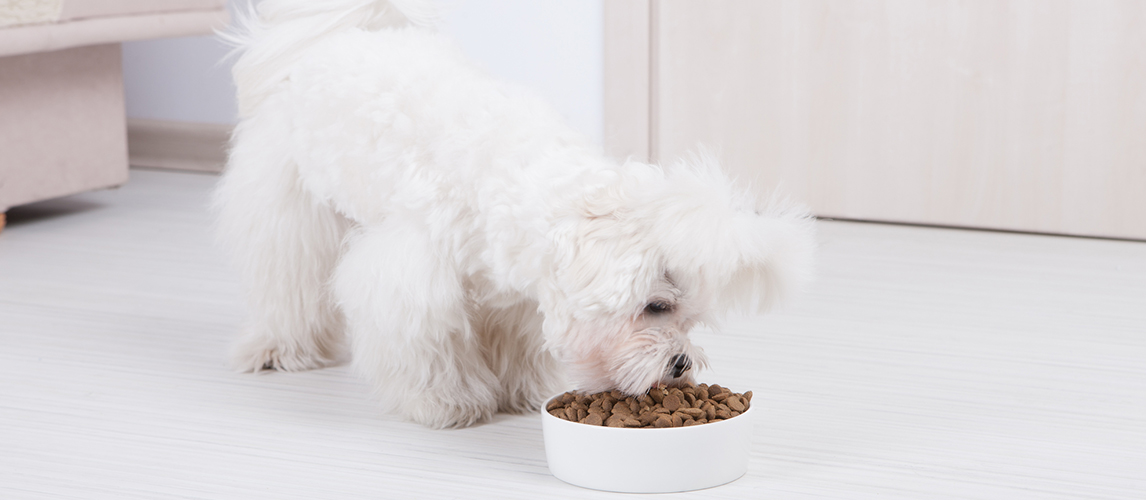 Why is Sodium Important?
While we have talked a lot about the dangers of excess sodium consumption, it is a necessary mineral which supports a host of vital functions in your dog. Sodium is found in the blood and the surrounding fluid, maintaining the cellular environment and preventing cells from swelling or dehydrating. It is essential to maintain nerve and muscle cell functioning. A few of the most common sources of sodium in your dog's diet include meat, poultry, fish, and eggs. It is often added to commercial dog foods to increase its palatability.
Bear in mind that dogs have a much lower tolerance to salt than humans, and it should only form a small portion of their regular diet. Even dogs who need reduced salt in their diet shouldn't have it removed entirely or limited too much. It is an essential mineral which needs continual replenishment. Too little salt can cause damage to your dog's internal organs and lead them to stop functioning as they should.
Our Top Pick
Of all the low-sodium dog food which we have discussed in this blog post, our number one pick is this one from The Honest Kitchen. The recipe is organic whole grain, and it is made with ranch-raised dehydrated beef to ensure that it contains plenty of protein.
Made in the USA, the conditions in the manufacture of the food are human-grade, which means that it meets the same standards that the FDA sets for human food. No by-products, preservatives or GMO ingredients are included, so you don't have to worry about artificial products causing a problem.
For all these reasons, it ranks right at the top of our list of the best low sodium dog food.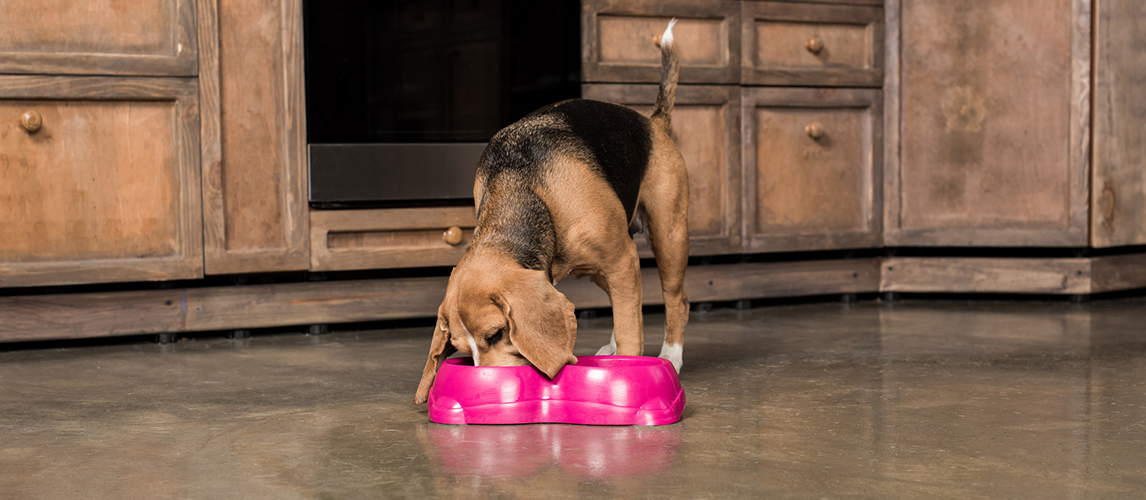 FAQ
Q:

How much sodium should dogs get in their diets?

A:

As a general guideline, average dogs who weigh 33lb should consume 100mg of sodium every day. Consult with your vet about adjusting the portion sizes depending on how large or small a dog you own. If your dog is suffering from heart disease or another serious health condition, they are going to require less salt. It is important that you are quite strict with what you are giving them, as too much or too little salt can prove to be harmful to them.
Q:

What happens if my dog overdoses on sodium?

A:

If your dog consumes a lot of salt in a short space of time and doesn't have instant access to water, it can lead to the release of water from the body cells. In turn, this can lead to issues such as dizziness, headache, and seizures. The medical name for too much salt in the blood is hypernatremia, which can cause loss of moisture to the muscles, leading to them shaking. Neurological symptoms of salt poisoning are the most serious, and can result in convulsions, coma, and death. Some of the common symptoms of dehydration in your dog include an increased heartbeat, fainting, disorientation, and a struggle in breathing.
Q:

Should I supplement my dog's diet with sodium?

A:

The answer is NO – you shouldn't supplement your dog's diet with sodium. Generally, dogs get the amount of sodium they need from their regular diet without the need for any supplementation. Manufactured dog foods are formulated to contain the right amount for them. You need to watch out for dog treats as these often contain high levels of sodium on their own. Also, if you give your dog any human food, you should be warned that this generally contains a higher level of sodium than dog food.
Q:

What do I do if my dog begins to show symptoms of dehydration or Hypernatremia (sodium overdose)?

A:

If your dog starts to exhibit any signs of dehydration, you should make sure that they have access to clean, fresh water. This is particularly important if it is a hot day and your dog has been outside for an extended exercise session.

However, if your pooch starts to exhibit more serious symptoms of dehydration or hypernatremia, you should call up your vet and drive your dog there at the earliest possible opportunity. Just offering your pup more water may not be enough if the problem has become serious. And if your vet is currently closed, you should get in contact with a 24-hour clinic. This is the kind of condition which you can't afford to wait around to see if it gets better. It can be fatal in the most serious of situations.

Knowing the common symptoms of dehydration is important so you know what you are looking out for. A few include a loss of appetite, reduced energy levels, excessive panting, sunken eyes, and a dry nose and gums. Some of these are not apparent to the naked eye, but you can give your dog the simple test of pinching your dog's skin between your thumb and forefinger. If your dog is well hydrated, it should spring back quickly. In dehydrated dogs, it will take longer to return to place. You can also check their gums. Regular gums should be moist and pink, but pale and dry gums could indicate that dehydration has set in.