Purina One Dog Food Reviews
Last Updated: November 18, 2021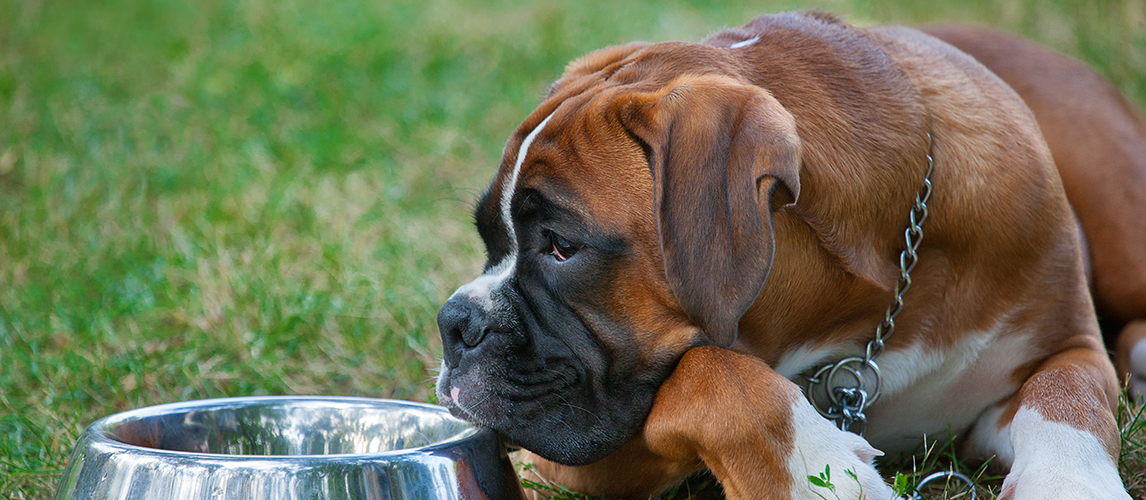 PetSide may earn a small commission from affiliate links in this article.
Learn more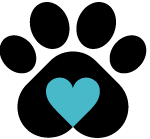 By Petside
Published 11:28 am
Finding a quality dog food can be a challenge in and of itself, but finding affordable quality dog food? Almost impossible, according to many dog owners. And while we agree that when it comes to pet nutrition you usually get what you pay for (in other words, more expensive brands do seem to be of better quality), there's really no reason why you shouldn't give more affordable manufacturers a try. Take Purina One as an example – this budget-friendly pet food company has been formulating quality dog and cat food for decades. The brand may not be the-best-of-the-best, but it certainly is a reliable, nutritious option you can buy at a very reasonable price. And countless positive Purina dog food reviews prove this.
Still not convinced? Perhaps our Purina One dog food reviews will help you decide if this is the right pet food brand for you and your pup. And if you need more information, we also cover the company itself in more detail down below.
Purina One Dog Food Review
Purina One Dog Food Buying Guide
If you're looking to buy affordable but quality dog food, Purina One has probably caught your attention. To help you decide if this is the right pet food brand for your dog, we've outlined all important information about the company and the ingredients they use in their formulas, as well as everything you need to know about their food recalls.
Purina One Dog Food Company Overview
Purina One was first introduced more than thirty years ago, in 1986, to be precise, as Ralston Purina, a brand of premium pet foods that was based in St. Louis, Missouri, USA. To go back even further, the company was first founded in 1894 by William H. Danforth, but then it was known as Purina Mills. This was a successful animal feed company whose US business was sold to British Petroleum in 1986 (which is today owned by Land O'Lakes). As for the Purina we're all familiar with today, it was acquitted by Nestlé in 2001, so Purina One is now one of the many products of Nestle Purina PetCare.
Purina is actually one of the first pet food brands that started selling foods made with meat and fish as the number one ingredient in groceries and mass retail stores. Today, they continue this tradition by formulating recipes that contain real meat, poultry and fish as the first ingredient. More than 400 researchers worldwide work for the company, and many of their recipes are recommended by veterinarians.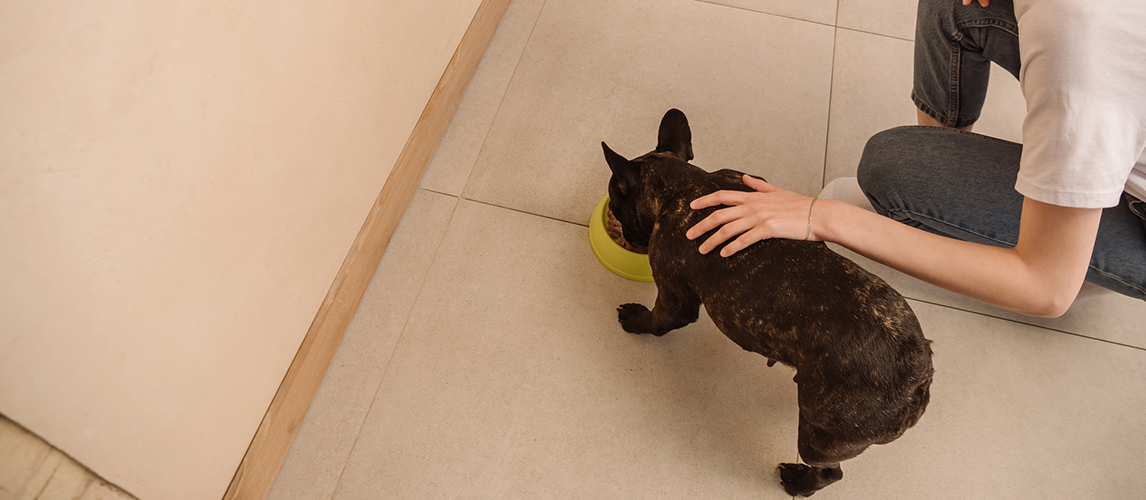 Why Purina One Dog Food?
Purina One may not produce the highest of quality dog foods, but each and every one of their formulations contains all the macro- and micro-nutrients canines need. In fact, all of their products are formulated to meet or exceed the nutritional standards set by AAFCO. Furthermore, all the foods we reviewed contain real meat, poultry or fish as the first ingredient and they're either average or moderately high in protein. Also, all foods contain a very balanced ratio of protein to fat to carbohydrates, so they're a good choice for pet parents who look for reliable and affordable dog foods.
Purina One offers a variety of pet foods, including formulas for different life stages, health concerns and different breeds. Purina One SmartBlend reviews appear to be especially positive. And if your pooch prefers wet food over dry kibble? No problem, the brand offers a wide selection of delicious wet formulas as well. Find out more about wet dog food here.
Saying all this, Purina One dog foods leave much to be desired. For one, almost all of their recipes contain added colors or flavors, which, true, don't cause problems when eaten in small quantities, but may cause some health issues in sensitive dogs, especially those that already have food allergies and/or very sensitive stomachs. Grains are another issue – whole grains are always welcome in dog foods (unless your dog has grain allergies, which is a rare condition), but refined grains should be used in small amounts, if at all. But the majority of Purina One products contain refined corn as a second or third ingredient, meaning there's quite a lot of corn in their recipes. But here's the thing with grains, both whole and refined – they are not bad per se. In fact, dogs have evolved to eat various different things, including grains, and they provide a myriad of vitamins and minerals, as well as energy. The problem with grains arises when the food contains lots of processed grains and very little of other healthy stuff, including meat, veggies and fruits. Luckily, Purina One products always feature meat, poultry or fish as the first ingredient, so there's not much to worry about here. Also, all of their recipes have added vitamins and minerals, so they provide complete nutrition. Head over to our review of grain free dog food for more alternatives.
Still, the brand's biggest selling point is its price. All Purina One dog foods are priced very reasonably. Combine this with a wide selection of products they offer, and it's obvious why so many pet parents love the brand.
Purina One Dog Food Recalls
Like most big pet food manufacturers, Purina One has had a few recalls. But surprisingly (or not, depending on what you expect from a giant company like Nestle Purina PetCare!), the brand hasn't had too many of them.
August 2013: voluntary recall for 3.5 pounds bags of Purina One Beyond dry dog food. This was due to potential salmonella contamination.
March 2016: another voluntary recall for Purina One products, but this time because of a potential vitamin and mineral insufficiency. Certain lots of Purina One Beneful and Purina One Pro Plan wet dog foods were recalled.
All in all, not a bad record for such a big pet food company.
Purina One Dog Food Ingredient Analysis
Purina One seems like a decent pet food brand, but what about the stuff they use in their recipes? Let's take a closer look at the Purina One dog food ingredients and see if they're really good as the company claims.
The good thing about Purina One foods is that they always feature real meat, poultry or fish as their first ingredient. This is exactly what you want from dog food as real meats should make up the basis of a canine's diet. Besides this, all of the Purina One's recipes also contain meat by-products and/or meat meals. While these are usually good natural sources of Glucosamine (which is important for cartilage and joint health), we prefer when pet food manufacturers clearly state what kind of a meat meal or by-product is used. So for instance, it's better to see chicken by-product than poultry by-product, or a beef meal than meat meal. The reason for that is, when meats are properly named you know what're you getting, but when they're not - you simply don't know what's in there. Nothing wrong with meat meals and by-products though, as long as the meat is safe and nutritious.
As for protein amount Purina One dog foods contain, you'll be pleased to hear it's always either average (vet-recommended) or above average. In fact, the first Purina One dog food we reviewed (SmartBlend True Instinct Formula With Real Salmon & Tuna) contains a whopping 30% of protein, which is hard to find even within the very expensive dog food lines.
Related Posts: High Protein Dog Food and Low Protein Dog Food
Carbs are always abundantly present in Purina One formulas. Usually, these are grains, both whole and processed, including whole corn and whole wheat, refined corn, oatmeal and brown and white rice. As mentioned earlier in the article, there is nothing wrong with grains in dog foods. Both whole and processed grains contain essential vitamins, minerals and antioxidants and provide energy.. They also contain fiber, which supports and promotes healthy digestion, although whole grains contain much more fiber than processed grains. In any case, unless your dog has food allergies, a super-sensitive stomach or has been advised to avoid grains for some other reason by your vet, there is no need to avoid grains in dog foods.
However, besides grains, Purina One rarely includes other sources of carbohydrates in their formulas, such as vegetables and fruits.
Purina One dog foods contain average to moderately high amounts of fats, depending on the product itself (Healthy Weight formula, for example, contains only 8% of fat). Usually, there is some chicken fat as well as fish oil present, which is excellent as it means the foods contain all the essential fatty acids dogs need. The ratio of omega 3 to omega 6 fatty acids is decent, although it could be better (higher).
Related Post: Fish Oils For Dogs
Finally, all Purina One dog foods contain added vitamins and minerals, and sometimes other supplements too. This ensures their products are 100% complete and natural and can be used as everyday nutrition. We particularly like the fact that most foods contain enough Glucosamine, which is necessary for healthy joints and is highly beneficial for older and senior dogs. Take a look at our review of the best dog food for senior dogs for more options.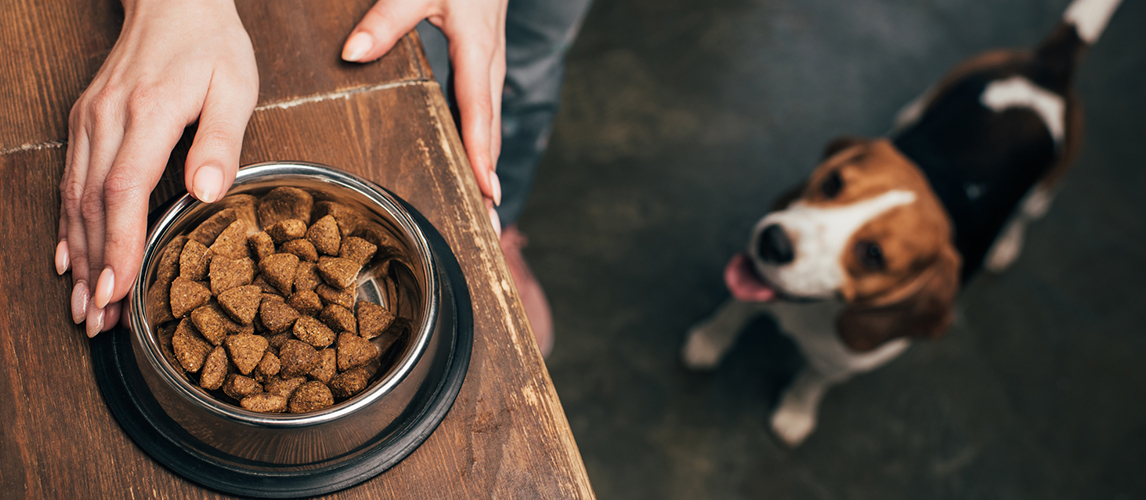 Pros & Cons
We've covered all the information there is to cover about Purina One dog food. Still undecided about the brand? No worries, our Pros and Cons list is here to help.
Pros:
All foods feature animal-based protein as the #1 ingredient
All formulations adhere to AAFCO nutritional standards
Each product contains essential vitamins and minerals
A variety of dog food recipes available for purchase
Affordable
Can be found everywhere
Cons:
Artificial additives (such as color and flavor) are present in many recipes
The addition of processed grains can be problematic for some dogs
Related Dog Food Reviews: