The Best Flea Shampoo For Dogs in 2022
Last Updated: January 4, 2022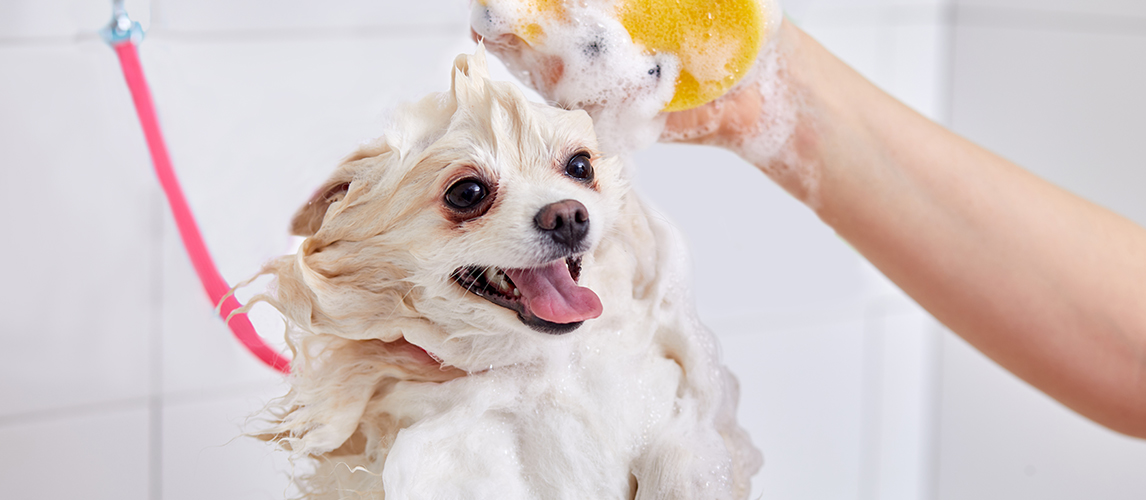 PetSide may earn a small commission from affiliate links in this article.
Learn more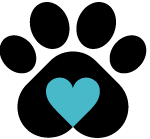 By Petside
Published 12:01 pm
Fleas and ticks are some of the hardiest and most annoying blood-sucking parasites in the world. Once your dog gets infected with these pesky insects, getting rid of them can be a nightmare. The worst part? Not only are fleas and ticks uncomfortable and unsightly, they're also dangerous as they can cause irritated skin and inflammation and even serious diseases if not treated properly and on time.
So how can you keep your pooch tick and flea-free? Sometimes, a simple anti-flea homemade recipe can work, but is unfortunately not enough if your pet is severely infested with fleas and ticks. Bathing your pet with a special medicated shampoo though? Guaranteed to get rid of these horrible parasites in no time. To help you find the right flea shampoo for your pet, we've rounded up 10 of the best flea shampoos for dogs on the market. Take a look at our list to pick the product that best fits your pet's flea problem as well as your budget.
The Best Flea Shampoo For Dog
Best Flea Shampoo For Dogs Guide & FAQ
Fleas and ticks are undoubtedly some of the most annoying pet problems – and not only for you and your furniture, mind you, but for your furry friend as well. These stubborn bloodsucking critters lead to itchy skin, rashes and even skin sores if not dealt with on time. Worse yet, they can also cause serious diseases if left untreated, especially ticks which can cause Lyme disease. Fleas are no better as they can carry plague (yes, you read that right!). Luckily, there are many flea and tick treatments available, but one of the most effective ones are flea shampoos. A good flea and tick shampoo will not only kill all fleas and ticks but prevent future infestations as well – as long as they're used regularly, of course. The only issue is, there are countless flea shampoos on the market at the moment, which can make the process of picking the right product for your pet a bit difficult. Are natural flea shampoos safer than chemical treatments? And if so, are they as effective as medicated/chemical shampoos?
To help you answer these and many more questions and pick the best flea shampoo for your dog, we've prepared this comprehensive buying guide. Here, we talk about the things you should look for in flea shampoos as well as things you should avoid, major benefits of using flea shampoos and common ingredients used in these formulations. We also answer some of the frequently asked questions about flea infestations and the effectiveness of flea shampoos, so make sure you check out that section as well. Being well-informed on this subject will not only help you purchase the right product for your dog and your wallet, but also prevent future flea and tick infestations.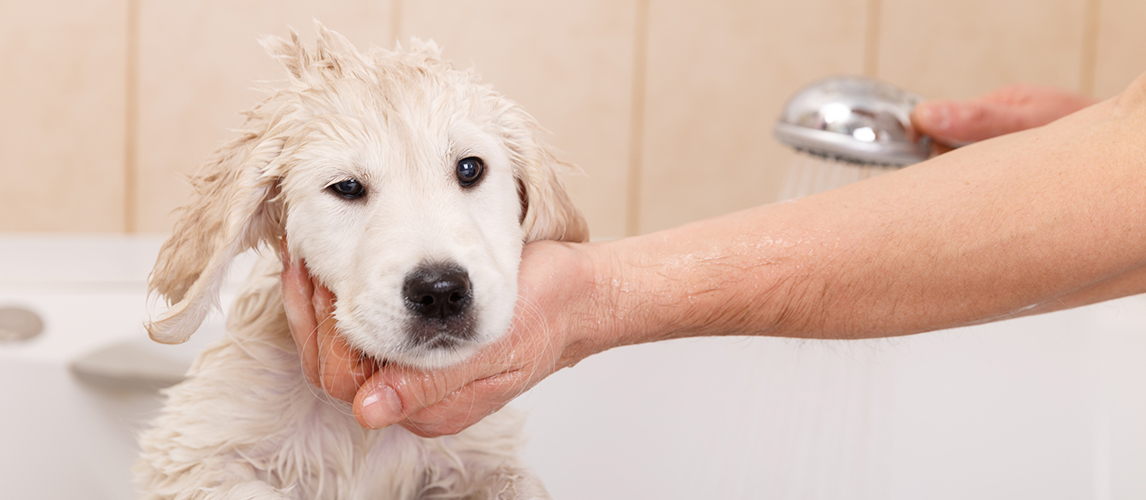 What to Look for When Buying a Flea Shampoo For Dogs
To purchase the best flea shampoo for dogs, you need to know which ingredients to look for in a bottle, as well as which ones to avoid. The only problem is, there are no strict rules to follow here, as what ingredients will be good for your dog depends on your pet's flea problem. For example, if your pet suffers from a serious flea and tick infestation, he is going to need a different product from a dog with a mild flea problem. Likewise, if your pet has a very sensitive skin, she will need a different shampoo from a dog with no skin issues. See where we're going with this? There is no one and only best flea shampoo as what makes a treatment good or bad almost entirely depends on your pet's condition.
To know which ingredients you should be looking for, let's divide the "flea problem" in three categories.
If you've noticed that your dog scratches more than usual but you cannot see any fleas or ticks, or if you know that she has recently had a serious flea problem that you'd like to avoid from repeating, a preventative bath could do the trick. In this case, you want natural/organic and mild flea shampoos as they're strong enough to kill and repel fleas and ticks but at the same time they're gentle on the skin. This means they can be used more often (every week, usually) as a preventative measure. Natural or organic flea shampoos are also recommended if your dog has sensitive skin. Most of these products use one or a combination of the following essential oils to fight parasites:
D-limonene
Lavender oil
Cedar oil
Eucalyptus oil
Clove oil
Mild flea and tick infestation
For mild flea and tick infestations, effective natural shampoos or gentle chemical shampoos are both good. Depending on your pet's skin, as well as the severity of the infestation, you may want to use natural/organic or chemical but soothing shampoos. Generally speaking, if the flea problem is not too serious, it's best to stick to more natural formulations ad they're less likely to irritate your pet's skin. Plus, they're safe to use frequently and most can be combined with a topical spot flea treatment or a dog flea collar as well.
Severe flea and tick infestation
If you're able to see hundreds of fleas and many ticks with your naked eye, your dog has a serious infestation. As you may have guessed, this type of a flea problem is the hardest to get rid of, however, it's definitely not impossible. In this case, you want to focus on powerful anti-parasite active ingredients or chemical flea shampoos. The most commonly used insecticides in such formulations are Pyrethrins or Pyrethroids.
Pyrethrins: these are naturally derived compounds from chrysanthemum flowers. They have been used for over a hundred years as they're quite potent at killing insects by interfering with their nervous system. Although excellent at destroying pet parasites, they can be a bit irritating on dog skin.
Pyrethroids: these are synthetic pyrethrin compounds that work in a similar way as Pyrethrins, albeit a bit slower. However, they are thought to have a longer effect on repelling fleas and ticks. Like their naturally extracted counterparts, they too can be irritating on the skin.
There are many insecticides that help kill fleas and ticks, as well as their eggs and larvae, so finding the right product for your dog may require a bit of experimentation. Luckily, most flea shampoos for pets are inexpensive so buying two or three different products shouldn't be that much of a problem. Whatever shampoo you choose, do make sure the formula is nicely balanced, meaning besides active ingredients, it contains at least one or two soothing ingredients as well. Oatmeal, aloe vera, glycerin and plant oils are some of the great options.
Bottom line? Natural and organic flea shampoos are safer and less harsh, but they're usually less effective than the alternatives; use them as a preventative measure or in cases of mild flea problems. Chemical flea shampoos are super-powerful but they can be very irritating, even risky depending on your pet; use them in cases of serious flea and tick infestations.
Benefits of Using a Flea Shampoo For Dogs?
A good flea shampoo is one of the safest and most efficient ways to treat your pet's flea and tick problem. The best flea shampoo will not only kill the active fleas and ticks but disrupt the flea life cycle, ensuring long-term cleanliness. But besides this, flea shampoos have many other benefits, including:
If used regularly, they help prevent future flea and tick problems
They're typically less harsh on the skin than most topical spot or oral treatments
They help cleanse your dog's skin and coat, making it healthier and shinier
Some flea shampoos (natural types) also condition and moisturize your pet's skin, which can help soothe dry and irritated skin
Many flea shampoos also deodorize canine coat, helping improve your dog's natural odor
Most flea shampoos can be used on dogs of all breeds and sizes, making them budget-friendly and ideal for multiple-pet families (especially since certain shampoos can be used on both dogs and cats).
While flea shampoos have a number of benefits, it's important to realize they're far from being the only solution to the flea problem. In fact, sometimes, a flea shampoo may not be enough to treat a serious flea infestation. In such situations, a good-quality flea shampoo has to be combined with a topical spot on treatment or a flea collar. And if you want to get rid of fleas and other nasty parasites for good? You may need to also treat your entire home, yard and dog house if you own one. Why is this necessary, you ask? Female fleas lay eggs on dog's skin, but since these eggs are not sticky like other parasites' eggs, they tumble off of your pet's coat, often rolling straight in your house and everywhere else your pet spends a lot of time. For this reason, it's crucial to treat your house along with your dog.
Check out our guides on Flea Carpet Powders & Sprays and Dog Flea Combs.
Common Ingredients in Chemical Flea Shampoo
As mentioned, most chemical flea shampoos use insecticides called Pyrethrins or Pyrethroids. The former ingredient is a naturally derived compound from chrysanthemum flowers while the latter one is a lab-made. Both work in a similar way – by disrupting the insect's nervous system – but their effects are a bit different: Pyrethrins act faster but Pyrethroids have a longer-lasting effect. Choose the ingredients based on your pet's flea problem.
Besides these active ingredients or pesticides, chemical and natural flea shampoos also contain other ingredients, including surfactants, as well as conditioning and moisturizing ingredients and other useful chemicals. These are usually combined with a few soothing ingredients, such as oatmeal, aloe, glycerin and others.
What about the ingredients you should avoid? Generally speaking, it's always best to stick to more natural formulations as they're safer and gentler on the skin. However, if dealing with a particularly nasty flea infestation, pesticides may be necessary. Regardless of the type of the flea shampoo, avoid the following ingredients:
Alcohols
Artificial dyes
Formaldehyde preservatives
Parabens (safest of the bunch but you may want to avoid them if your dog has super-sensitive skin or endocrine problems).
Our Top Pick
While all the products featured on our Top 10 list are great shampoos, we believe the Wahl Flea and Tick Shampoo takes the crown. There are multiple reasons for this but the most important ones are:
It's a natural and gentle, yet effective: you won't find any harsh chemical ingredients here, meaning it's a perfectly safe, gentle shampoo that still manages to deliver a strong anti-flea punch. This is thanks to three essential oils it contains: rosemary, mint and cedar.
It cleanses and conditions: thanks to surfactants and glycerin, the shampoo also thoroughly cleanses your dog's skin and coat while conditioning it as well. Plus, unlike most flea shampoos for dogs, this one actually smells great.
It can be used on dogs of all sizes and years: because this is a gentle product, it's safe to use it on both senior and adult dogs, as well as puppies over 12 weeks of age.
All in all, it's a fantastic natural flea dog shampoo that's definitely worth checking out.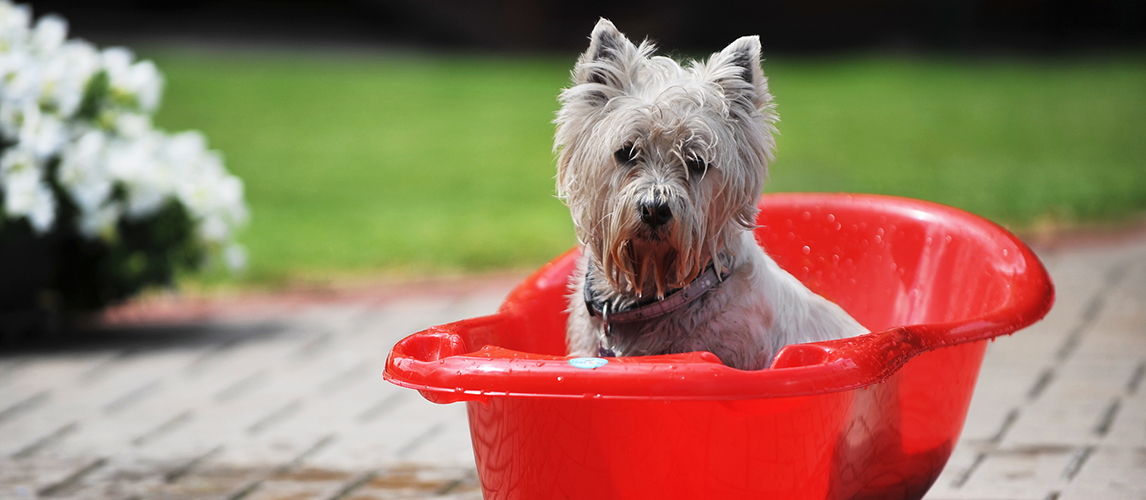 FAQ
Q:

What is dog flea shampoo and is it effective?

A:

Dog flea shampoos are medicated shampoos that besides cleansing and conditioning your pet's skin and coat, can also kill fleas, ticks and sometimes other parasites as well. The best flea shampoo for dogs will not only kill active fleas but destroy their life cycle as well, killing their eggs and preventing these awful bloodsucking critters from returning. How are flea shampoos able to do that, we hear you ask? There are a few ways these simple concoctions can kill and repel fleas and ticks:
• They're formulated with natural ingredients that kill and repel fleas and ticks, such as certain essential oils (rosemary, lavender, mint, etc.)
• They're formulated with chemical ingredients that kill and repel parasites, such as neurotoxins Permethrin, and Pyrethrin.
• They're formulated with both natural and chemical ingredients that kill fleas and ticks and prevent them from returning.
Besides active or medicated ingredients, flea shampoos also contain other beneficial ingredients, such as lathering agents that help cleanse the skin and coat, conditioning and moisturizing ingredients such as glycerin and panthenol, and some even contain fragrances to help deodorize your beloved dog's coat. As for their effectiveness, they definitely work, however, depending on your pet's flea problem they may not be enough to completely solve it. For example, in severe cases of flea and tick infestations, it's necessary to combine the shampoo with another flea treatment. This is because fleas are highly resilient and menacing parasites that can survive not only by hiding in the most inaccessible areas of your pet's body, but in various spots around your house too. So even if you manage to completely get rid of them on your dog's body, they may be hiding around your house. For this reason, it's crucial to treat your entire home with anti-flea treatments, especially the areas where your dog likes to sleep and/or spend a lot of time.
Q:

How to safely use dog flea shampoos?

A:

You may think that using flea shampoos is a piece of cake; after all, a flea shampoo is a shampoo – you lather, rinse, repeat and you're done, right? Not quite.
While a flea shampoo is similar to a standard pet shampoo in that it cleanses and conditions skin and coat, there is a major difference between the two– one is medicated and one isn't. A lot of flea shampoos contain harsh pesticides so they can kill fleas and ticks. Nothing wrong with this as pesticides are often necessary, but this is something that can make them quite irritating to your pet's skin, eyes, mouth and ears. To make things more complicated, not all flea shampoos should be used the same way - some should be left on your pet's body for a certain amount of time, others should be rinsed off immediately. For this reason, it's important to read and follow the instructions printed on the shampoo bottle. Typically though, this is how you would properly use a dog flea shampoo:
• Top to bottom: start with the shampoo at your dog's head and work your way down to his back, sides, stomach and legs (don't forget the paws!). The reason why you should always work from top to bottom is so that fleas cannot crawl up to your dog's ears or away from the water. Remember to be careful about your furry friend's eyes – as mentioned, some shampoos can be quite irritating and you definitely don't want suds near your dog's eyes or mouth.
• Let it work: most flea shampoos have to be left on your dog's coat for at least several minutes to work their magic. Of course, you always want to follow the directions as some should be left for 2-3 minutes, while others may need around 10. In any case, it's best to leave the suds on for about 5 minutes at least.
• Use a flea comb (optional): in a case of severe flea infestation, use a flea comb while your dog's all lathered up. Work the comb through your pet's coat while the shampoo is doing its job to ensure every single one flea is removed.
• Rinse, rinse and rinse some more: finally, don't forget to rinse the shampoo thoroughly. Once you've worked in the shampoo and let it work, make sure to rinse it all off - head to toe. Because some medicated shampoos can be irritating, it's important not to let the chemicals stay on your pet's skin for too long. So, once you're done rinsing, rinse again to ensure your pooch is squeaky clean.
Q:

Are organic anti-flea shampoos weaker?

A:

Flea shampoos that contain only natural ingredients are generally weaker than chemical shampoos. However, they're also typically safer. Still, most natural or organic flea shampoos are more than able to kill and repel fleas and ticks, as long as the infestation is not severe of course. It's worth bearing in mind though that lots of essential oils combined can also be irritating, depending on your dog's skin sensitivity level. Ultimately, you want a shampoo that is effective, yes, but also gentle on the skin and safe to use regularly. For some pets, that will be natural or organic shampoos only, while for others that will be medicated chemical shampoos. It really does depend on your dog and his usual flea problems.
Q:

Does oatmeal shampoo kill parasites on a dog's coat?

A:

Oatmeal has pretty amazing skin benefits - it's a well-known skin soother, meaning it reduces inflammation, irritation and itchiness quickly and effortlessly. This is thanks to the oatmeal's rich antioxidant and beta-glucan content which can help treat dry and irritated skin. In fact, colloidal oatmeal (finely ground oats) has been FDA-approved as skin-protective substance since 2003, so there's no doubt this is a skin-friendly substance. But can it kill fleas? On its own, most certainly not. But if combined with ingredients that naturally repel coat parasites or synthetically made anti-flea chemicals, yes. In our humble opinion, while oatmeal (or colloidal oatmeal) is a most-welcome ingredient in flea shampoos, it's definitely not a must-have. There are numerous skin-soothing ingredients that can help a shampoo be less harsh and oatmeal is just one of them. Plus, it's the formulation of the product that counts the most, so don't get stuck on the specific ingredients.