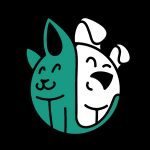 If your dog is not getting enough support around their joints, this can lead to increased pain, reduced movement, and difficulty staying balanced. Perhaps they could be suffering from a traumatic injury or joint sprain, or maybe they simply have weak knees. A knee brace can provide your pooch with the support that they require.
No matter what the reason is that your dog needs a knee support, you should make sure that you choose the right one. So, to help you make your decision, we have selected 10 of the best dog knee braces to discuss in our buying guide. Let's get started!
The Best Dog Knee Brace
Labra Extra Supportive Dog Knee Brace
See More Reviews

See More Reviews



This hock joint brace helps to stabilize your dog's leg, aiding any joint injuries and offering increased support. Four different sizes are available, so check the chart to match up your breed of dog with the right one.
The brace is made from strong, yet soft and flexible neoprene, which is both supportive and comfortable on your pooch's leg. It is vet-approved and easy to use. Remember that you need to remove the vet approved brace every 2-3 hours and at night to allow your dog's leg to breathe.
Key Features:
Hock brace available in four sizes
Made of strong and flexible neoprene
Vet approved
Offers joint care for injured and older pups
Specification:
Brand

Labra

Weight

0.6 ounces
Agon Dog Rear Hock Joint Dog Knee Brace
See More Reviews

See More Reviews



Made of a smooth mesh sheet, wearing this brace will not hurt your dog's skin. The nylon material offers a combination of strength and flexibility. It is also very easy to wash when your dog is not wearing it.
Whether your dog needs pain relief after injury or surgery or some additional stability and support, this rear hock joint brace will provide these benefits. It will also not affect your dog's mobility, so they can continue moving as normal.
Key Features:
Lightweight and flexible
Made of neoprene sponge rubber fabric
Helps to prevent future injuries
Robust and flexible
Specification:
Brand

Agon

Model

gon

Weight

1.12 ounces
See More Reviews

If you want to get a pair of braces for two of your dog's legs, these ones come in two-packs. The angled design ensures that they will not slide down, while there are several reflective straps to offer increased visibility in the darkness, so it is easier for people to spot your furry friend.
The braces are made from neoprene and nylon, which are both soft and durable and will not rub against your dog's skin. Whether your mutt has suffered a serious injury like a torn ACL, or they simply have a sprain, this brace provides the support they need.
Key Features:
Made from premium quality neoprene
Four reflective Velcro straps on each
Lightweight, breathable, and flexible
Does not rub or pinch
Specification:
Brand

NeoAlly

Weight

1.6 ounces
Agon Dog Canine Front Dog Knee Brace
See More Reviews

Designed for the front leg of your dog, this brace is made from a smooth mesh sheet which won't hurt your dog's skin. The material is tough and durable, and it is also easy to wash when your hound is not wearing it.
There are two sizes available; both of which come with two Velcro straps to help the brace fit closely on their leg. Make sure that you choose the right size as this will help to speed up the healing process for your dog.
Key Features:
Made of easy to wear mesh sheet
Does not hurt the skin
Straightforward to wash
Robust and flexible
Specification:
Brand

Agon

Model

Agon

Weight

0.48 ounces
Kruuse Rehab Dog Knee Brace
See More Reviews

This knee brace features a hook and loop system on the outer side which ensures that it stays firmly in place on your dog's leg. It is elastic to ensure that it fits comfortably, and it also has a stabilizing effect which allows your dog to move around with ease.
Several sizes are available, so take the time to measure your dog accurately to ensure that you select the right one for the improved movement and stronger muscles which you are looking to provide to your canine companion.
Key Features:
Helps with lameness and joint pain
Offers elastic and stabilizing effect
8 different sizes available
Improves and strengthens muscles
Specification:
Brand

Kruuse

Model

KR279858

Weight

2.4 ounces
GNIKS Front Dog Leg Brace
See More Reviews

Designed to heal wounds and prevent further injuries and sprains, these compression wraps are both strong and durable. There are three attached Velcro strips on each of the wraps to ensure that they will not slide down your dog's leg. There is no need to let your dog suffer from pain or limited mobility when you can get a product such as this one.
Key Features:
Constructed of a neoprene outer shell
Infused with high-tech Welltex fabric
Strong and durable
Supports weakened joints and muscles
Specification:
Brand

GNIKS

Weight

1.3 ounces
WalkAbout Canine Dog Leg Brace
See More Reviews

This knee brace is made to help support ACL tears in your dog, but it also helps with joint, tendon and ligament instability. Alternatively, you may need it on a more long-term basis to help with conditions like arthritis or joint injuries. It also comes with a suspender which you can attach to a chest halter. Make sure that you measure your dog carefully to ensure that you choose the right size for them.
Key Features:
3.0 mm neoprene compression sleeve
Compatible with a chest halter
Offers high-quality support for knee joint injuries
Several different sizes available
Specification:
Brand

WalkAbout

Weight

1.1 pounds
Agon Canine Dog Leg Brace
See More Reviews

This canine leg brace offers a host of benefits including healing pain caused by injury or surgery, offering support and stabilization, loosening inflammation, and improving stability. It can also be used to wrap up cuts and wounds, stopping your dog from chewing and biting at them. While it is highly supportive, it is also lightweight and flexible enough to fit around your dog's leg without causing them irritation. It is made from neoprene sponge rubber fabric, which is often used in wetsuits.
Key Features:
Clinically proven to reduce pain and chronic inflammation
Supportive and stabilizing
Perfect for covering up cuts and wounds
Does not affect your dog's mobility
Specification:
Brand

Agon

Weight

2.4 ounces
Back on Track Therapeutic Dog Leg Brace
See More Reviews

This leg brace has been clinically proven to reduce both pain and chronic inflammation. It is made up of a neoprene outer shell and Welltex fabric infused with ceramic particles. The infrared warmth produced by the brace helps to relax your dog's muscles and relieve their joint pain. Four attached strips on the brace allow you to quickly fasten and remove the brace as needed. It is the kind of product which you can use for both injury prevention and recovery.
Key Features:
Pair of rear leg braces
Constructed from a neoprene outer shell and Welltex fabric infused with ceramic particles
Four attached strips for tightening and loosening
High-quality therapeutic product
Specification:
Brand

Back on Track

Model

3102LG

Weight

14.4 ounces
Canine Dogs Compression Dog Leg Brace
See More Reviews

This compression sleeve is specially designed to support dogs who are suffering from joint, tendon and ligament laxity. They are designed to fit either the front or rear legs, increasing blood and oxygen flow to muscles and limbs which have become compressed. This increase in circulation can help to reduce feelings of soreness. There is a 100% satisfaction and money-back guarantee if you are not entirely happy with the product.
Key Features:
Assists with joint, tendon and ligament laxity
Suitable for front or rear legs
Increases blood and oxygen flow around the body
Specification:
Brand

MyProSupports

Weight

0.3 ounces
Best Dog Knee Brace Buying Guide & FAQ
In the following section, we have a buying guide which starts by looking at the key features to look for in a dog knee brace. Next, we will discuss some of the benefits of using a brace of this kind in a higher level of detail. We will continue by discussing ACL injuries and some possible recovery methods, before recapping our favorite product of all the ones which we have reviewed.
What to Look for in a Dog Knee Brace
You may feel like you have already settled on the dog brace which is right for your mutt. But if you still need some more information, here are a few of the main features to consider in greater detail.
Every dog owner is looking for a brace for a different reason, but they can usually be split into two categories: healing existing injuries and preventing future problems from occurring. While many of the products above can be used for both purposes, some have more specific uses, so check the product description in closer detail for more information. If your dog only needs help with a single leg, you probably only need to buy one, but some come in pairs in case your pooch need support with multiple limbs.
Make sure that you choose a product which is specifically designed to support the leg which your dog needs help with. If you pcik the wrong one, it will not fit their leg correctly to offer the help which your pooch needs. Some are suitable for both front and rear legs, but make sure that this is clarified in the product description before purchase.
The knee brace will not work properly unless you choose one which is the right size for your hound. All brands should offer sizing guidelines of one variety or another. Some offer specific measurements, while others simply match the size up with each breed of dog, so check these in closer detail to determine which one is right for your four-legged friend. Otherwise, you could end up with one which is too tight or loose, and it will cut off blood circulation or will not support your dog's leg properly. Remember, your pooch needs to feel entirely comfortable at all times while they are wearing it.
Check what materials the brace is made from. It should offer qualities like flexibility, breathability, and support. Ideally, it will be long-lasting as this may be something which your dog wears every day – but it also helps if it is easy to clean. Your dog should be able to move as normal, but the brace should support their injury to reduce the pain they are in. Also, you don't want it to pinch your dog's skin or cause them any unnecessary discomfort.
How does the brace attach to your dog's legs? Velcro or loops over the back? Are there straps for tightening? These are a few questions to ask of the brace which can impact how easy it is to take on and off, and how much support it will offer.
If the brace is covered by a warranty, you have an additional degree of protection as you can return it if it doesn't work out for any reason.
There may be some additional features which help you to make up your mind. For example, some braces have reflective strips which offer increased visibility in darker conditions. While this may not be the main reason for buying a particular leg brace, it could help you to make your mind up.

Benefits of Using a Dog ACL Brace
There are many reasons why a dog ACL brace can be beneficial for your dog to wear. Here are some of the main advantages which they often provide.
If your dog has recently undergone surgery on their ACL or another part of their leg, it is important that they take the time to recover properly and not risk causing themselves a further injury. While it is difficult to stop your pet from moving around as they would like, you can make sure that they are properly supported. Dog leg braces can also help to reduce the pain that they are suffering from post-surgery.
Dogs who are recovering from an injury are at a greater risk of suffering from future problems, but an dog torn ACL brace can help to reduce the odds that they are going to cause themselves further damage by supporting their joints in a crucial place. They also help to restore the balance of their body, ensuring that pressure is distributed more evenly.
Helps with Long-Term Conditions
Some dogs suffer from long-term health conditions like arthritis which can be debilitating. These knee braces can be used on a regular basis to increase stability and mobility, which would otherwise be seriously impacted.
Supports Weakened Joints and Muscles
Whether your dog has a specific medical condition, or they are simply getting older, a canine ACL brace can offer the support to their weakened joints and muscles, which will help to improve their quality of life.
Inflammation in dogs occurs when plasma and white blood cells are drawn to a certain part of the body to battle against infection. When blood flow increases, this can lead to the area reddening and feeling warm. Fluid can leak into the surrounding tissue, which causes swelling. This increased pressure can then stimulate the nerve endings and cause pain. Arthritis is a common condition which often comes along with inflammation. Giving your dog a knee brace to wear can help to loosen this inflammation, thereby reducing the aches and pains which they are suffering from.
Alternative to Risky Surgery
Some dog owners whose pets suffer injuries like torn ACL decide to put their dog through surgery. However, whenever your dog goes under the knife, there are always going to be risks involved. As an alternative, knee braces can often facilitate successful recovery in many situations, and they don't require your dog to go under anaesthetic.
Any kind of treatment for your dog can prove to be prohibitively expensive, but this is not the case for dog knee supports. So, if you are on a tight budget, you could opt to put knee braces on your dog as a more affordable recovery method.
Can a Dog's ACL Heal Without Surgery?
An injury to your dog's anterior cruciate ligament is often serious, but there are situations when it can heal without surgery. The ACL is one of the tough fibrous bands which connects the thigh bone with the shin bone. A rupture often occurs during exercise or running. Both surgical and non-surgical recovery methods are viable, as well as a combination of both. Smaller dogs are less likely to undergo surgery as there is a higher risk of complications occurring.
When your dog first suffers the ACL injury, you should consult with your vet to see whether they recommend total restriction of their physical activities or some limited exercise. Avoid games like frisbee which will make them want to jump and only take them out on a short leash to ensure that you have maximum control.
Helping your dog to reduce their body weight through a combination of diet and exercise can reduce the amount of stress put on their ligaments. You don't have to reduce their calorie intake too suddenly. Simply try feeding them smaller portions during the day. You may not be able to increase their exercise levels straight away until they recover more, or you could try a less intensive form for workout like specialized hydrotherapy. Many veterinary hospitals have facilities which help to speed up your pet's recovery.
Sometimes, medical treatments are recommended including non-steroidal anti-inflammatory medications. Prolotherapy is another method of regenerating the ligaments which has proven to be effective in certain cases. There is also the relatively new treatment of stem cell regenerative therapy. There are also physical therapy exercises which you can do at home. However, you should consult with your vet to ensure that you don't hurt your dog further. Of course, you also have the dog braces which we have been discussing in this blog post. These are especially good for dogs who are too old or young for surgery.
However, if there seem to be no improvements after a period of around four to five weeks, your dog may need to have a surgical procedure. Often, it is the bigger and heavier hounds who require surgery. Bear in mind that even if the symptoms resolve themselves, there is a chance of other complications like arthritis occurring. Delayed or partially healed ACL injuries can end up increasing the severity of this condition.

Our Top Pick
Let's wrap up this blog post by referring back to our number one pick once again, which is this one from Labra. This brace is designed to fit onto the hock of your dog's leg with four Velcro straps to ensure that it fits nice and snugly.
Vets across the United States have recommended this product. There are four different sizes available, along with a sizing chart based on the breed of dog you own and their weight. The neoprene compression brace is specially designed to help dogs recover from rear leg injuries, and it also offers stability and support to dogs who are at a higher risk of injury like older hounds.
We have chosen it as the best dog knee support currently available.
Sources:
Brace and Mobility Support Dogs - Anything Pawsable
Related Reads
Related Reads