The Best Large Breed Dog Food in 2022
Last Updated: January 4, 2022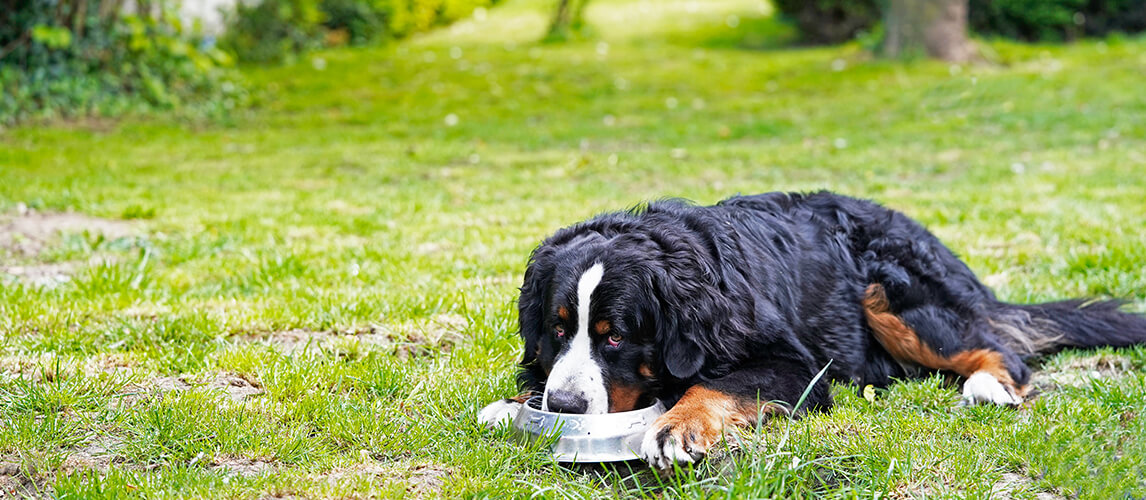 PetSide may earn a small commission from affiliate links in this article.
Learn more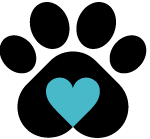 By Petside
Published 14:43 pm
With a large breed dog, it can be easy to assume that you can feed them ordinary dog food, but in a super-sized portion to match their appetite. But your large breed dog has specific nutritional needs that should be met by a specially formulated large breed dog food if you are to support your dog's health and keep them happy. And this is because large and giant breeds of dogs can be prone to some health issues more than smaller breed pooches and will also need carefully balanced calories and nutrients to support them through their various life stages.
But with a growing number of large breed dog food products coming on to the market, how do you decide which is best for your big canine pet? Don't worry, we've put together a menu of some of the best large breed dog food from the leading dog food brands to help you make your final selection.
The Best Large Breed Dog Food
Best Large Breed Dog Food Buying Guide
What are Nutritional Needs of Large and Giant Breed Dogs?
When it comes to diet, all dogs are not the same and the largest breed dogs require higher nutrient density from their food, including:
Calories
Due to their slower metabolic rate, large breed dogs require food that is lower in calorific density compared to regular dog food. And this is because in many cases a large and giant breeds will need less calories than a medium-sized dog that is more active to maintain a healthy weight. For more options head over to our guide on dog food for weight loss.
Large breed puppies in particular need careful calorie management as, if they grow too quickly, it can leave them at risk from developmental orthopedic diseases, which includes hip and elbow dysplasia.
However, they still need sufficient calories to sustain their energy and activity levels as well as leaving them feeling satisfied, come chow time.
Protein
Large breed dogs require high quality protein to help build and maintain strong muscles as well as support their general energy needs and good health.
Good Fats
As well as protein, large breed adult dogs as well as puppies need sufficient fats, including omega fatty acids to sustain their energy levels as well as their heart, eye and joint health. Omega 3 can also help to prevent inflammation and degeneration of their joints.
Vitamins and Minerals
To sustain and support good health in large breed dogs, they will need a good balance of essential vitamins and minerals, including vitamins A, B, and calcium.
Glucosamine
Their larger and heavier frame means large and giant breed dogs need extra support for healthy bones, muscles, tendons, and joints so look for a dog food with glucosamine, which is naturally present in most animal protein but can also be added. Glucosamine is important for joint health and healthy cartilage and can help to protect joints from wear and tear.
Fiber and Probiotics
Large breed dogs can be prone to a sensitive digestion as well as food allergies and can also be susceptible to a condition called bloat, where their stomach becomes twisted. Many large dog foods also have bigger kibble to encourage slower eating in your large breed dog, and to reduce the chance of bloat developing. Check out our guide on the best probiotic for dogs for more info.
Puppy, Adult, or Senior - Does Lifestage Matter?
According to the American Kennel Club, when it comes to feeding large breed dogs, their life stage matters. And this is why you should always choose the most appropriate best large breed dog food for their age.
Large Breed Puppy
Large breed pups grow quickly and then take longer to get to adulthood than smaller dogs. And their initial accelerated growth rate means that their nutrition needs to be spot on, if you are to avoid any health issues related to this rapid development stage.
To avoid associated health conditions such as developmental orthopedic disease a large breed pup needs a large breed dog food that is lower in fat, calcium, phosphorus and vitamin D than a regular puppy formula.
Large Breed Adult Dog
The diet of an adult large or giant breed dog is also different to the dog food they were fed as a pup and will need managed calories and quality protein as well as vitamins, minerals and supplements to sustain their activity levels, a healthy weight and general good health.
Adult large breed dogs can also be more susceptible to orthopedic disease and joint issues as well as digestive issues, including the potentially fatal bloat.
Senior Large Breed Adult Dog
As your large breed dog enters his later years, his senior dog food diet and calorie intake requirements to adapt again to his reduced activity as well as any age-related health issues he may well start to experience. And it is important to remember, larger breed dogs tend to have a shorter lifespan than small dogs, so your large breed dog will be considered a senior dog from around seven years of age.
The best dog food for senior large breed adult dogs will also need to take into account potential obesity due to a less active lifestyle and needs to support his weight management. Find out more about senior dog food here.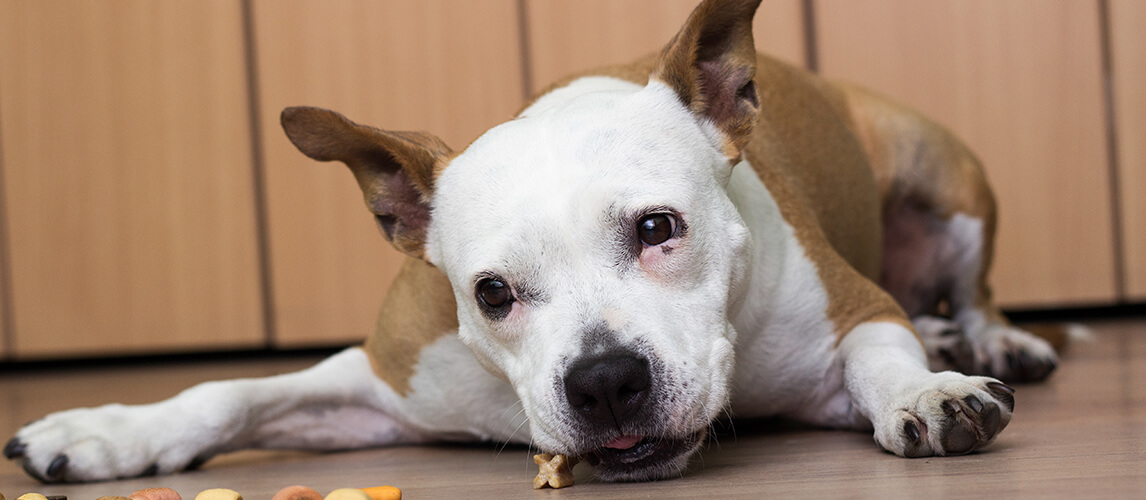 How is large-breed dog food different from regular food?
Due to the differing life-stage nutritional needs of large dogs and the slower maturity rate of large and giant breed puppies, large breed dog food has some key differences to regular dog food. The best large breed dog food should contain the easily digestible high quality protein as well as the essential carbohydrates, fiber vitamins and minerals you will find in a good quality regular dog food.
However, the best large breed dog food will be tailored to suit the energy requirements of larger canines as well as to help prevent or support the health conditions large dogs are more prone to. These include orthopedic disease, joint health, obesity and digestive issues, such as bloat. The kibble in their large breed dog foods should also be sized appropriately to foster a healthy feeding rate.
What Should You Consider When Buying Large Breed Dog Food?
With a wide choice of large breed dog foods on the market, there are several things dog owners should consider before choosing the right large breed dog food for your particular large breed dog:
Their Lifestage
As we have already seen, the nutritional needs of a growing large breed puppy are different to the best large dog breed food for adult large breed dogs. Getting the right large breed dog food formula for your large breed dogs lifestage can help dog owners provide appropriate calories for their pet's activity levels, while ensuring they are getting the appropriate nutrients and supplements from their dog food to prevent illness and support good health.
Kibble Size
For large breed pups, the kibble needs to be safely sized to avoid choking or even an intestinal obstruction, while larger kibble for adult large breed dogs ensures they eat at a healthy rate.
Appropriate Supplementation
The health needs of a growing large breed pup can differ from an adult, so always check the ingredient list of their large breed dog foods to ensure they are getting sufficient and targeted nutrition, which according to Canine Weekly should include appropriately added supplementation, eg glucosamine and chondroitin, for joint health.
Any Health Conditions
As well as any breed-specific health conditions your pooch may have or be susceptible to, large dogs are also more prone to certain conditions, including joint problems and hip/elbow dysplasia, digestive sensitivities, and obesity. Check your chosen dog food for large breeds is safe or directly supports your large breed dogs current and future health.
Free From Unnecessary Ingredients
Ensure you opt for high quality dog food which offers complete and balanced nutrition and doesn't contain any specific ingredients your pet can't tolerate or is better without, such as wheat, soy or gluten. And wherever possible avoid dog food which is made with artificial preservatives and flavors or has been bulked up with unnecessary fillers which could irritate your dog's digestive system.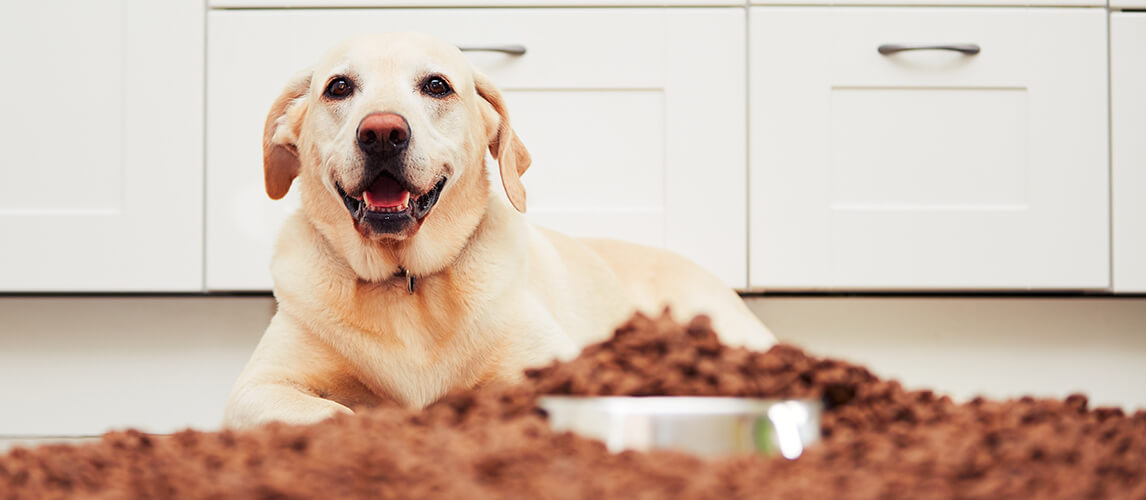 How much and how often should I feed my large breed dog?
It is important to remember that just because you have a sizable dog, the contents of their food bowl doesn't have to be super-sized. When it comes to how much to feed your large breed dog, their age, health and activity levels should be taken into consideration.
But as a rough guide for dog owners, large breed adult dogs (30-40kg in weight) should be fed around 300-410g of food in total per day to keep your dog healthy. And this should also take into account any in-between meal dog treats.
Two meals a day is also sufficient for most large breed dogs, or you could split the daily quantity between three if your doggo prefers more frequent meals.
Can my small dog eat large breed dog food?
For optimum nutrition and health for your dog, you should always feed them a dog food that has high quality ingredients and is appropriate to their breed, size, and age. So, you really should avoid giving your small breed dog a dog food that has been specifically formulated for a large breed. This is because the metabolic rate – the amount of energy they expend- is different between small and large dogs.
Smaller dogs have a higher metabolism so may not get sufficient energy from a large breed formula. They also may have problems with the larger kibble size, which could even be a choke hazard for your mini pooch. To be safe and sure that your dog is getting a balanced diet, always opt for the most appropriate dog food formula for your specific dog breed.