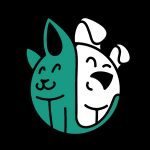 Every pet owner knows the amount of mischief that our furry little friends can cause when they are given a free rein to wander about your house or even your backyard. In the case of most dogs, their playful nature does get the best of them and one of the best ways to remain in control is to employ the use of a dog playpen. This interactive and intelligent tool will give you some well-needed peace of mind allowing you to isolate all the havoc that comes with our playful companions. For this practically sacred duty, you will require one of the best dog playpens out there and here you will find the crème de la crème.
The Best Dog Playpen
Midwest Exercise Dog Playpen
See More Reviews

Using this first dog playpen on our list is almost as easy as your ABC's, given that it is as easy to set up and requires no actual tools. The Midwest Exercise Pen/Pet Playpens offers up not only a user-friendly pet playpen but also as an all-around pleasant experience for your furry little friend. In addition to this, the set comes with 8 ground anchors which are meant for outdoor use, as well as 8 corner stabilizers and 4 thumb-snaps which make it even easier to put together.
You best believe that this contraption has the ability to keep your dog safely inside and it is both safe and secure. The sturdy double latch step-through door access gives you the peace of mind to go about your business while your dog is having the time of their life within an adequate amount of space. Speaking of the given space, this pet playpen provides your canine companion with 16 square feet of space to move around, each of the panels themselves measures 24 inches in width by 30 inches in height. Now that's a lot of space for your pup.
Key Features:
Suitable for dogs between 26-40 lbs
Has a durable black e-coat finish to protect it against the elements
Easy to assemble
Has a secure double latch step-through door
Specification:
Brand

MidWest Homes for Pets

Model

552-30DR

Weight

21.4 pounds
IRIS Pet Dog Playpen with Door
See More Reviews

For much smaller dogs and puppies as well as medium-sized dogs, the IRIS Pet Playpen with Door, 24-Inch is the sure way to go. It is the most suitable pet playpen to use if you are looking for an ideal play space for your canine companion. Whether it will be used as a place to easily train your puppy as well as a dog exercise pen, it is as multi-dimensional as they come. That is not even the end of it, you can also easily position the pet playpen in a number of different shapes depending on your total space, as well as your pet's needs.
 Though it can be used to do a whole lot, this will in no way have any repercussions on its longevity as a whole seeing as this puppy playpen is made from heavy-duty molded plastic. And just because the word 'heavy' was dropped in the mix, this does not mean that you are going to be given a clunky contraption. On the contrary, this pet playpen is as lightweight and portable as they come. It really is a well thought out product.
Key Features:
It is made of sturdy made yet economical repurposed raw material
Provides your pet with 8 square feet of space to play
Comes fitted with non-skid rubber feet
It is a portable dog pen
Specification:
Brand

IRIS USA, Inc.

Model

585604

Weight

12.73 pounds
Parkland Portable Foldable Dog Playpen
See More Reviews

You best believe that pet pens come in different shapes and forms and if you were not convinced by the earlier products, then the Parkland Pet Portable Foldable Playpen Exercise Kennel is bound to make you a believer. If you are in the market for an affordable yet efficient portable dog pen then this is the product for you. It is altogether sturdy yet very lightweight and this makes it a suitable option in the case that you want to go on a trip or simply just move it around your home quite a bit. This adds an extra plus in terms of versatility. What's more, this playpen can be set up in mere seconds, in fact, it requires no assembly at all. All you have to do is open it up and once you are done with it, fold it back flat so you can easily stow it away or carry it around. It is great for both indoor as well as outdoor use and your furry baby will be kept safe and secure once inside. On top of all this, there is also a zipper off the top that provides easy access as well as a zippered front that serves as an entrance.
Key Features:
It is both lightweight and sturdy
Easy to set up
Portability
Has zippers for all-round access
Specification:
Brand

Parkland Pet

Model

FBA_1845

Weight

2 pounds
ESK COLLECTION Blue Pet Dog Playpen
This next small dog playpen is honestly an outstanding product that your furry little friend will thoroughly love; with the ESK COLLECTION Blue 45″ Pet Puppy Dog Playpen they will not feel like they are in a confined space at all. To open up space, there is the presence of mesh screens on the top and sides, it also works as an avenue for you to occasionally check in on your pup. This is not all that makes this unit efficient, it also comes in a dainty design that saves space, storage and mobility is no issue when it comes to this puppy pen; in fact, it comes fitted with a travel tote with side compartments for you to store your pet's belongings. Now isn't that handy?
In addition, it is as easy to set up as can be with its simple eight-panel design that makes for easy assembly and disassembling. The material used to build this sturdy dog pen is a waterproof 600d oxford cloth that is quite comfortable and also breathable. Altogether it is a well put together product.
Key Features:
Easy to set up
Portable and easy to stow away
Easy to clean
It is practical and durable
Specification:
Brand

ESK Collection

Model

FEFA789398577898

Weight

6.55 pounds
IRIS Exercise Panel Dog Playpen with Door
See More Reviews

This is yet another versatile pet play yard that is here to make a difference; the IRIS Exercise Panel Pet Playpen with Door is one of the safest and most convenient choices that you can make for your pet when it comes to a playpen. It also helps that it does not discriminate against any size of canine or pet in general. Want something more versatile? No problem. This playpen can also be used in both indoor and outdoor situations and gives your pet up to 21 square feet of incredible space for your pet to lounge, play, and exercise in. The material used to build this sturdy device itself is a robust molded plastic and as such, you can be sure that eons down the line, it will still be standing void of wear and rust. The cherry on the top is that this indoor and outdoor playpen can be placed in different shapes in order to better suit the needs of your pet as a whole, additionally, this plastic playpen comes fitted with a pair of non-skid rubber feet which are there to protect the integrity of your floor.
Key Features:
Can be used both indoors and outdoors
Is made of a sturdy molded plastic
Easy to assemble
Suitable for both big and small dogs
Specification:
Brand

IRIS USA, Inc.

Model

301714

Weight

25.7 pounds
Ruff 'n Ruffus Portable Foldable Pet Playpen
See More Reviews

If this is not a unique take on a pet playpen then we do not know what is, the Ruff 'n Ruffus Portable Foldable Pet Playpen + Carrying Case & Collapsible Travel Bowl is not only about your pet's comfort but also your general peace of mind. The fact that it is reinforced with an attached floor mat which furthermore makes for a safe space for your pup and a worry-free mind for you. The overall design of the playpen is something to be pumped up about; it features an eight-panel design that comes with protected seams as well as reinforced corners. It also has a removable zipper that can be left when indoors and closed when outdoors in order to provide adequate shade; the door itself also has zip access and should mainly be zipped up to protect your pet as a whole.
Apart from the fact that this dog pen requires no assembly at all, it is also user-friendly in a number of ways. It is also easily stowed away, all you have to do is fold it flat and you are good to go.
Key Features:
Portable and lightweight
Has an eight-panel design
Comes with an additional carry case
Comes with an attached floor mat
Specification:
Brand

Ruff 'n Ruffus

Weight

2.4 pounds
Paws and Pals Dog Exercise Pet Playpen
See More Reviews

If you ever need to pop out for a little while, rest assured you can keep your playful friend entertained in the Paws and Pals Dog Exercise Pen Pet Playpens. Although playpens are not created as a substitute for exercise, they do work very well for general indoor and door activities and this playpen by Paws and Pals is as pet-friendly as can be. Its set up can be adjusted in order to better accommodate your pet with a ½ inch heavy-duty tube frame as well as the coveted eight-panel design which is the feature that actually enables you to manipulate it for your pet's comfort. Another unique aspect of this puppy fence is the fact that it is quite easy to disassemble in the case that you need to stow it away or take it with you on the go.
It comes in a sturdy design which is composed of a durable rust-resistant metal material that makes it a great option for both indoor and outdoor use. You can best believe that in either scenario your pet will be as safe as can be thanks to the features such as the rounded edges, you can rest easy. The pet playpen itself comes in 30 square feet of pure pet fun and security, it also has multiple height options, you can either go for 24, 30, 36, 42 or 48 inches.
Key Features:
Can be adjusted to suit your pet
Comes with a number of height options
Easy to assemble
It is portable and lightweight
Specification:
Brand

Paws & Pals

Model

PTMP-02-24-AMZ

Weight

17 pounds
See More Reviews

This next new and improved version offers up a whole lot of things for you and your furry little friend; the Tespo Dog Playpen lords over its predecessor by incorporating cable ties, as well as anti-slip pieces. With the cable ties you can build doors that make the dog pen itself a more conducive environment as a whole while the anti-slip piece makes sure that the connectors do not slip on the floor.
As you can see from this alone, this is a well-greased machine and is very easy to assemble. It even comes with very precise illustrated instructions and a mallet that can be used for assembling the whole contraption. The walls of this pet playpen come in form of translucent white material panels that you can shape in different ways to suit the layout of different rooms and all this is possible with 20 square feet of space. The space as a whole is suitable for small dogs as well as other small animals and this is what makes it a unique puppy fence.
Key Features:
Easy to assemble
Comes with cable ties and anti-slip pieces
Suitable for small dogs and animals
Makes provision for 20 square feet of space
Specification:
Brand

Tespo

Model

CB05PB

Weight

10.75 pounds
PicassoTiles Portable Dog Playpen
See More Reviews

Do you have a fussy furry friend that won't accept anything less than the best? Well, this next pet playpen is as aesthetically appealing as it is efficient. The PicassoTiles PET4FUN Portable Pet Puppy Dog Cat Animal Playpen promises all users that its installation will be nothing but stress-free. It comes with a reinforced steel wire frame design that makes the use of tools practically useless when it comes to putting it together and taking it apart. It can also easily be folded up to either be stowed away or taken out on the move. Furthermore, for this reason, it comes fitted with a carrying travel bag that makes it all so breezy as well as four grounding metal shakes that can be used when in the great outdoors.
Another winning quality of this dog pen is the fact that it is water resistant and also comes with a special nano-coating application that altogether keeps it nice and clean. This eight-sided pet playpen also comes with 4 zippered doors that can be tethered close with handy Velcro tapes. Do not let the Velcro deter you as this playpen can house even the most energetic of pups with its heavy-duty and long-lasting construction.
Key Features:
No tools required for its construction
Has an eight-sided design
Comes fitted with a carry bag and 4 grounding metal shakes
It is water-resistant
Specification:
Brand

PicassoTiles

Model

PN935-PNK

Weight

2.9 pounds
See More Reviews

As dog playpens also come in handy when separating dogs from guests you will want to make sure that they are as durable as can be, especially if your four-legged friend starts acting up. You best believe that the BestPet 30″ Tall Dog Playpen has a lot to offer as it is one of the most durable contraptions out there. It is made of high-strength solid wire and comes in the form of an eight-panel playpen with the ability to be arranged in a number of shapes for your pet's convenience. The fact that it is coated with Epoxy makes it resistant to the 'gifts' of the elements such as rust, corrosion, and all-round fading and it's a plus that it is altogether easy to clean.
Cleaning is not the only aspect of this dog pen that comes quite easily as it is also quite a simple task to assemble it; it requires a total of zero tools and takes just a few minutes to unfold and arrange as you please. The fact that it is foldable makes it quite easy to stow away or carry from one place to another. Those are the things that make it a great playpen for you, when it comes to your pet it is altogether convenient as it features a step door for comfortable entry and exit and in the case that they need to be kept inside for a while, the 2-latch lock will keep them grounded. It altogether provides a safe and comfortable environment for your pup.
Key Features:
Made of high-strength solid wire
Has a step door for convenient entry and exit
It needs no tools to be assembled
Coated with Epoxy
Specification:
Brand

BestPet

Weight

18 pounds
Oxgord Heavy Duty Portable Dog Playpen
See More Reviews

This next pet playpen is one you can rely on come rain or sunshine; the Oxgord Heavy Duty Portable Metal Exercise Dog Playpen has a half inch heavy duty tube frame that comes in the form of an eight-panel design which furthermore allows for you to arrange it in different ways. It is made of one of the most durable rust resistant metals out there and its general frame makes it a great dog indoor playpen as well as an outdoor one.
Though it plays up the fact that it is heavy duty, this contraption is quite easy to lug around; it offers up no hassle when it comes to building it up or taking it apart, it is also as light as it can possibly be for those moments when you want to carry it around and it can also be folded when you want to stow it away. In addition to all this, it has perfect round edges that ensure the safety of your pet as no pet playpen related accidents are bound to take place. It also offers up a coating that is rust-resistant for general durability.
Key Features:
Has an 8-panel design
It comes with multiple height options; 24 inches, 32 inches, 40 inches
Round edges within the cage for safety
Easy to assemble
Specification:
Brand

Paws & Pals

Model

PTMP01-24 -AMZ

Weight

35 pounds
BestPet Puppy Pet Playpen
See More Reviews

If there is one thing the BestPet brand knows how to deliver on it is pet playpens and this is altogether evident when it comes to the BestPet Puppy Pet Playpen 8 Panel. The structural integrity this product offers is evident with its high-strength solid wire and its Epoxy coating finish that extends the total lifespan of this dog pen by protecting it from rust, corrosion and fading no matter how extreme the climate gets. Its general design comes in the form of an eight-panel puppy fence that can be placed in multiple shapes for your dog's overall comfort. As a result of its design, it is sure to hold its ground even in outdoor settings.
That is by far not all that this product has to offer; in addition to being as easy to assemble as can be, it is also very easy to store. All you need to do is fold it and it will fit almost anywhere. It also provides your pup with a convenient step door as well as an overall safe environment to play in.
Key Features:
Made of high-strength solid wire
Has an 8-panel design that can be shaped in multiple ways
Can be used by other animals besides dogs
Easy to assemble
Specification:
Brand

BestPet

Weight

12 pounds
North States Pet MYPET Dog Playpen
See More Reviews

Looking for a playpen with a little more character? Or for something your pampered pooch can feel comfortable in? Then the North States Pet MYPET Petyard Passage is definitely a playpen with character. It does not just offer you a product, but also provides peace of mind knowing that your cuties are safe and sound. You really can have it all with this device and also ensure not only your pet's but your home's safety. It comes with a lockable door that is made of sturdy plastic and also whilst offering a shade of grey that can match the aura of any home. The overall design comes in the form of a 6-panel large dog playpen that is 26 inches tall and covers up to 18.5 square feet of space.
You have the choice of arranging it in any way you want, there is also the option of making it smaller by removing a panel or two and in the same vein, you can order for extra panels in order to make it a full-blown party playpen. Remember that this pet playpen is user-friendly all-around and as such your home will not suffer, it comes fitted with skid-resistant pads and as such your floor is in good hands. Last but not least, this dog pen is as portable as they come; you can fold it away for storage or travel as it deems you fit.
Key Features:
It has a small lockable door
Comes fitted with anti-skid floor pads
Comes in a 6-panel design
Portable
Specification:
Brand

North States Pet

Model

8657

Weight

20.9 pounds
MidWest Homes For Pets Dog Playpen
See More Reviews

The MidWest Homes For Pets Puppy Playpen with Floor Grid definitely stands out in a crowd and with its 1-inch wire mesh floor grid, this a product is one to look out for. The floor grid keeps the playpen elevated and clean in the case that there is an accident and it is nothing to worry about as it is completely safe on their paws. Altogether, it measures 36.75 inches long, 36.875 inches wide as well as 1.75 inches tall and also comes fitted with a leak-proof plastic pan as well as a secure front door and top panel opening which gives you great access to your pup.
For the overall durability of this contraption, it has a rust-resistant e-coat finish which will ensure that this playpen will be around for as long as your pet needs it. In addition, it is quite easy to stow away as it can easily be folded flat and taken out of the way.
Key Features:
Comes fitted with a 1-inch wire mesh floor grid
A leak-proof plastic pan is also included
It is rust resistant
Easy to fold up and store
Specification:
Brand

MidWest Homes for Pets

Model

236-10

Weight

52 pounds
Yaheetech Heavy Duty Metal Dog Playpen
See More Reviews

Last but certainly not least, the Yaheetech Heavy Duty Metal Pet Dog Puppy Cat Exercise Fence is here to dazzle you into making it a permanent fixture in your home. It certainly qualifies as a large dog playpen with a total of sixteen panels that can be split into 8 panels or any other shape you want to try; it is all up to you and of course the needs of your canine companion(s). Despite its size and girth, this dog pen can be used both indoors and outdoors In addition, it offers durability and a sturdy build having been made from premium powder coated iron panels as well as stakes.
There is no forgetting that it's your pet's safety and comfort that is paramount and as such, this pet playpen features rounded edges as well as ground stakes that contribute to safety and structural integrity respectively. The stakes also make it easy for you to arrange the panels, so they are quite a useful part of this well-greased machine. It is also quite easy to install, take apart and stow away; it folds flat for that reason.
Key Features:
For both indoor and outdoor use
Rounded edges
Folds flat
Contains 16 panels
Specification:
Brand

Yaheetech

Weight

59.1 pounds
Best Dog Playpen Buying Guide & FAQ
What to Consider When Buying a Dog Playpen
In What Setting Will It Be Used?
Knowing what setting your playpen will be used is a very vital factor that should be considered when you are in the market for a suitable playpen. It is pretty simple if it is meant solely for indoor use because that widens your selection pool due to the fact that outdoor pens can equally be used as indoor pens. Nevertheless, it is not vice-versa. The outdoor options are usually coated with a substance to help them brave the element and they can also be pegged down for a more solid footing on the ground; these characteristics are altogether lost on the indoor models and as such you have to know what you want.
Measurements are very important as well because pups are smart; they have learned creative escape artist tricks and can render your effort to keep them confined null and void. On that note, you need to make sure it is high enough to keep them in. Additionally, it has to size appropriate, no one wants their canine companion to develop claustrophobia because of an inadequately sized playpen, all in all, keep it real.
There are three major materials that are used to make these contraptions; metal, plastic, and mesh. They all have their pros and cons; for the more active dogs and active environs the metal option is more suited because it can stand the test of time. Nevertheless, being that sturdy comes at a price and as such, they are the heaviest of the bunch. The plastic option is obviously less sturdy, but in the case that your pup is quite calm it is perfect, this also goes for the mesh which is obviously the weakest of the trio.
There are different materials used to make playpens, and as aforementioned, most times, the metal options are a lot pricier than the plastic and mesh ones. As much as you need to remain within your budget endeavor to choose an option that is not inferior, you want this to last and if it does not it ends up costing you more in the long run. Keep it at the back of your mind that a very active being is going to be placed within the confines of the playpen and as such, it should be able to hold its own.

Why You Should Use a Dog Playpen
In the case that you have a new pup that honestly does not know how to behave yet both in indoor and outdoor settings, using a playpen is a good way to set boundaries and also to protect your home, furniture and floor from general destruction while your pup still gets to play and remain active albeit in a more confined space.
Safety comes hand in hand with peace of mind. When you own one of these setups you know at all times what your dog is up to, where he or she is and what they are up to. It's a great plus that it also helps to keep your home and furniture safe, but all in all, it is about your dog and them having a secure space to call their own.
Types of Dog Play Pens
This option as the name implies is meant to be used in the great outdoors, and as aforementioned, they can double as indoor pet playpen's it all depends on what you are in the market for. The outdoor playpens are usually made of metal as these are sturdier and can brave against the elements; mostly with the use of some sort of anti-rust coating. In addition to this, they need to be pegged down in order to provide more structural integrity.
When it comes to the indoor option, once again as the name implies, this type of playpen is meant to be used indoors. It generally does not need to be as heavyweight as the outdoor option and as such, it can be made out of either plastic or mesh. It may not be the best option for your more active pups as a whole but nevertheless, it is a good space for them to play in and stay safe as a whole.
Floored playpens can come in the form of an indoor or outdoor pen and in that sense, it is quite fluid.  Nevertheless, it is more suited to be used indoors as the provision of a floor would protect your own floor from whatever havoc your pup can wreak. Be sure to purchase a slip-free option so that your pup can have a good time.
Outdoor Puppy Playpen Or Wireless Fence?
Altogether, these two perform nearly the same function and have their up and downsides; the wireless option give the illusion of no confinement at all which can be quite healthy, they also enable you to have a clear view of your pet and their actions once you are in that vicinity. On the other hand, the fact that they keep your pet in a bit negated by the fact that other dogs can get in. Playpens are quite simple in comparison, they do not need as many additions to function and they just provide a space for the pups to be themselves.
Best Dog Playpen FAQ:
Q: What is a puppy playpen?
A: It is a confined area that still gives your canine companion an adequate amount of space to play and exercise.
Q: Can dog playpens hurt a pet?
A: In the case that they are not made of good quality materials that are sturdy enough to hold your pet, then yes, they can hurt them.

Q: Can I leave my puppy in a playpen while I'm at work?
A: This depends on the age of the puppy and how many hours you plan to be away, as they grow older you can increase the number of hours.
Q: How do I get my dog to like the playpen?
A: It is important to start early so that they can get used to the area and grow with it, also use it for meals so they can associate it with something they like.
Q: Should I use doggy playpens at night?
A: It is advisable to do this so that they get accustomed to it.
Our Top Pick
This is altogether a stress-free option for all pet owner out there, it does not require any tools to be set up and can be used as both an indoor and outdoor playpen. It may seem like a complicated set up but assembling and taking it apart is a breeze. The security of your pet is unquestionable when they are within this pen, with its double latch step-through door access your peace of mind is reinforced. It is definitely a great choice for you and your pet.
Sources:
Should dogs be kept exclusively indoors? - HowStuffWorks
Related Reads
Related Reads