The Best Dog Travel Crates in 2022
Last Updated: January 4, 2022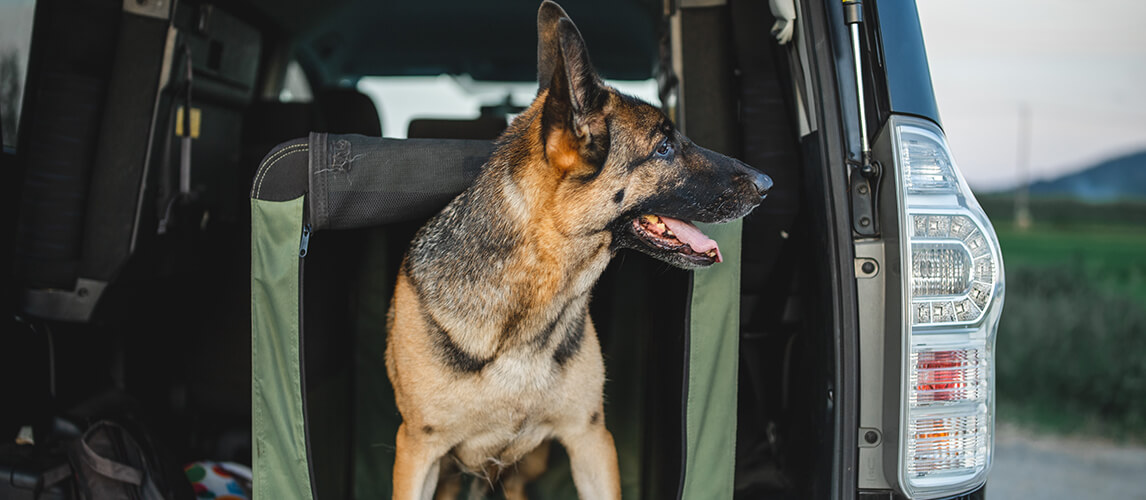 PetSide may earn a small commission from affiliate links in this article.
Learn more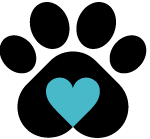 By Petside
Published 12:55 pm
A crate at home can be invaluable when it comes to caring for your pooch, from training your puppy to creating a safe, personal space for your pet to hang out and sleep. But when it comes to traveling, many home crates are simply too large to be portable. Which is where a dog travel crate comes in.
Designed to work with your car and even in-cabin on airline flights, a travel crate is lightweight, portable and just as secure as a full-sized dog crate. And they come in a range of sizes and materials so you can find the perfect one for your pooch. To help, we give the lowdown on ten of the best dog crates for travel you can currently buy.
The Best Dog Travel Crates
Best Dog Travel Crates Buying Guide
What to Look for in a Dog Travel Crate
To ensure a dog travel crates meets the needs of you and your pup, here are the main things to look out for:
Material: The material used for your dog travel crate needs to be durable and lightweight, and able to stand up to your dog, if they are a chewer or scratcher. The most popular materials for travel carriers are plastic, wire or soft fabric. Choose the appropriate fabric for your intended crate use, eg. you will need a hard-sided crate if your pooch is going into the airplane hold, or a soft carrier is ideal for the cabin or in your car.
Size: The crate must also be the right size for your dog. It should be big enough for them to sit, stand, lie down and turn around in, but sized to keep them safe and secure. We have more details on how to choose the right size of crate at the end of this guide.
Sufficient ventilation: Your pooch needs to be able to breathe and also have sufficient airflow inside their crate to prevent them over-heating. Look for a travel crate that has ventilation panels on at least four sides.
Easy access: It needs to have easy access so your dog can safely get in and out. Many crates have multiple access points, and a quick-access top crate door is always a good idea.
Safety: As well as easy access, safety is also a top consideration as the crate needs to keep them secure and protected once they are inside. A crash test pass from the CPS is ideal. Also look for a sturdy design, with sufficient inner padding and secure locks and zips on the entry points. An inner leash hook is also a good addition.
Portability: As you will be traveling with your crate, portability is essential, so make sure it's light enough for you to be able to lift it, with your pet inside.
Easy to assemble and clean: Look for a crate that's quick to put together and if it's collapsible, easy to fold down for storage. Hygiene is also a factor, so look for inner pads that are removable and washable, while wire mesh crates are the easiest to rinse out and clean.
Airline approved: If you intend to use your dog crate for flying with your pet, then make sure the model you choose is listed as airline approved and fits the size specifications of your airline carrier. Find out more about Airline Approved Pet Carriers here.
What to Avoid in a Portable Dog Crate
Avoid choosing a crate that's too large or too small. You also need to be able to clean it, so dog travel cages where you cannot remove the floor or inner pads really are not a good choice. And if your dog is a bit of a scratcher, chewer or is a larger dog, then you need a crate made out of durable, 'dog-proof' materials such as metal, hard plastic or wire.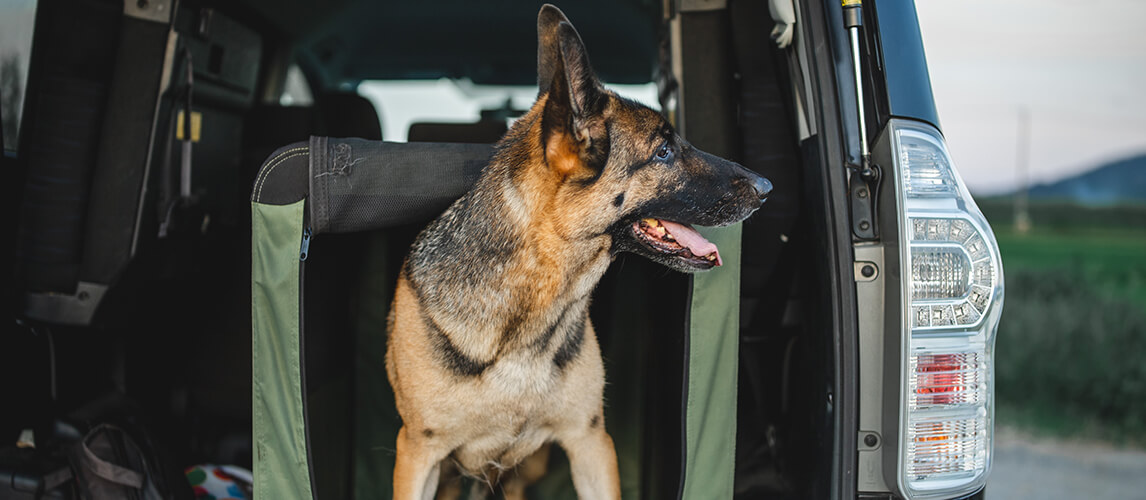 Benefits of Travel Crates for Dogs
Here are the key reasons why you should consider buying a travel crate for your dog:
For keeping your pet safe when you travel: Many dog crates for cars have been crash tested and are designed to fit in the trunk or on the back seat, so you can keep your dog secure when you travel. You may also like our article on dog car seats.
For flying: Airline-approved dog travel crates mean you can take your smaller dog with you in the cabin when you fly, instead of putting them in the hold.
As a temporary bed: As well as providing a safe way to transport your pet when you travel, a traveling cage for dogs can also double up as temporary comfortable bed, when you reach your destination.
For vet visits: A lightweight travel crate can also double up as a carrier for your dog, if they need to visit the vet or you need to take them on a short trip. Nervous dogs may also benefit from a smaller, protected space when you take them out, especially if it's familiar to them, or contains their own blanket or their favorite toys.
For 'dog rest': If your dog needs to be confined after veterinary treatment, a travel dog crate can be a secure space to let them rest and recuperate.
Hard Crates vs Soft Crates
When it comes to selecting the perfect dog travel crate for your pet, you can choose between a hard or soft crate.
Hard Dog Travel Crate
A hard crate can be made of wire or plastic and are a safe and secure way to contain your dog. Hard dog crates are the most robust construction which will safely house your dog. They are also excellent for ventilation, especially metal wire crates that look like a cage and you can easily view your pet. But they are rigid and so can be on the larger side, although many plastic travel crates are sized to comply with airline requirements. But their hard frame means they are not as lightweight and may not fit in smaller spaces.
Soft Dog Travel Crate
Lightweight and portable, soft travel dog crates are typically made from durable, weather-resistant fabric which makes a comfortable, more private space for your pet, and is easy to carry and store. Many have excellent ventilation, via mesh panels and holes, although they don't offer the same level of visibility as a wire travel crate. But soft dog travel carriers are the most in-cabin, airline friendly and many soft travel carriers are even machine-washable so you can keep on top of that canine hygiene.
Our Top Pick
Approved for air travel, the Petmate Top Load Crate is a versatile and well-priced carrier which is also suited to car travel as well as short day trips. Designed for smaller dogs, the space is private but there's plenty of ventilation, and the top load entry door makes it easy to get your pooch in and out. Easy to clean and straightforward to use, the Petmate will be your go-to crate every time your little pet needs to get his travel on!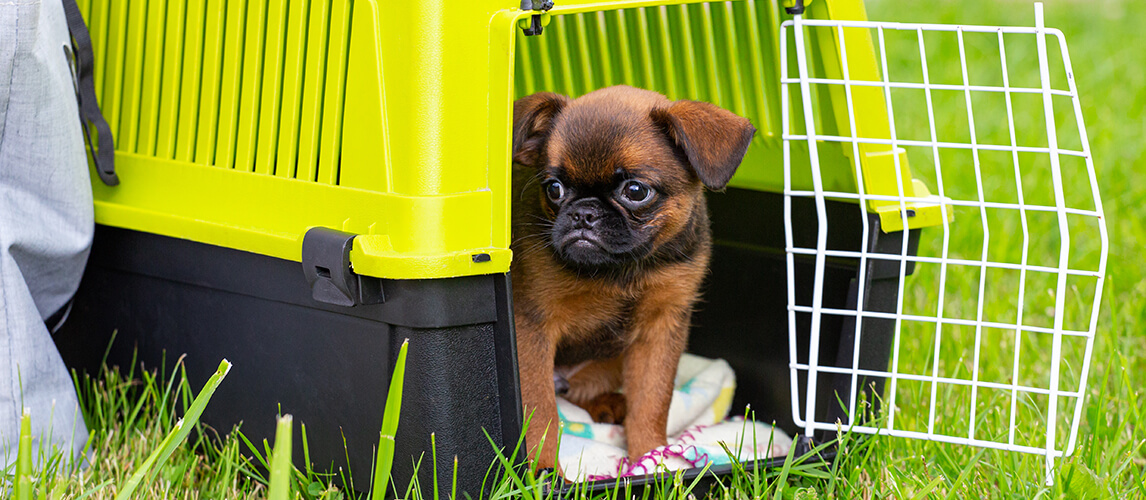 Dog Travel Crates FAQ
Q:

What is the safest dog crate for a car?

A:

An unrestrained dog in a car can, at best, be a distraction; at worse, it can become a danger to you as a driver or passenger should your car be involved in a collision. Which is why a dog travel crate is a good idea if you're looking to take your pet with you. The safest dog car carrier crate is one that is the right size for your pet, has been crash tested and fits comfortably inside your trunk or secured on your car's back seat. Hard crates made from plastic can offer more protection for your pet than a softer fabric travel carrier, but wire crates can crumple on impact. Whether plastic or padded material, what you need to look for is a portable pet crate that can be secured to your car seat or trunk and has an impact rating, if possible. To prevent distraction while driving, check out our review of dog car barriers for more info.
Q:

How do I get my dog used to a travel crate?

A:

The key to getting your dog used to his new portable kennel is to take your time and allow him to get used to his new temporary sleeping space:
1. Allow plenty of time before your trip so your pooch can get dog crate acclimatized. Let your dog explore the new crate by leaving the open crate near to him and allowing him to get curious. You can also help him a little, by popping his favorite blanket, toy or a few treats inside.
2. Once he seems comfortable walking into the crate, encourage him to spend longer inside without the door shut, so he comes to see the inside of the travel crate as a happy, chilled space.
3. Gradually move on to closing the door while he is inside, building up the time he spends inside, praising and rewarding him for his efforts.
4. Now that the crate is a comfortable space for your pooch to use, try taking him in it on a few short journeys in the car, so he gets used to the confinement and the movement of travel.
5. You should now be at a place where the crate is not a strange, space and your dog is happy and calm when inside, you are ready to hit the road with your pooch!
Q:

How do I choose the right size?

A:

Getting the right size of travel crate is essential for your dog's comfort and safety. You need a crate they can comfortably sit, lie down, stand and turn around in, yet is small enough to keep them safe, and secure. The best way to get the right size of crate is to measure your dog from the floor to the top of his head when standing and then measure his length, from his nose to the tip of his tail. Now add two inches to each of these measurements and you should be able to choose the correct crate for your pet.

You also need to make sure your travel dog crate is the right size for transporting or traveling you are intending to do, whether that is to fit in the trunk of your car or to comply with the in-cabin size regulations of your chosen airline if you want to fly with your pet.
Q:

How should I clean travel crates for dogs?

A:

Always read your new dog travel crate instructions before cleaning it, as some parts may not be removable or washable. But as a general rule of thumb, most wire and plastic travel dog crates can be taken outside, and rinsed with water, or even a hose and then left to dry. Make sure you remove any soft floor pads beforehand and read their label to see if they can be hand or machine-washed. Soft crates made from fabric can typically be spot-cleaned and some may be able to be popped into the washer, for an extra deep-clean.