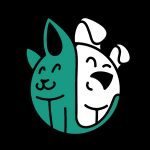 If you love taking your dog with you, everywhere you go- and let's face it, who doesn't? – then you definitely need to consider investing in a dog basket. Perfect for smaller dogs and puppies, dog basket for bikes are the best way to get from A to B if you have a dog that's scared of the car, needs to take care of their joints or simply don't have the energy to come with you on longer walks.
Whatever your reasons, we've decided to help out by giving you a list of our top picks, all of which are safe and secure for your dog to ride with you in their basket. Not only that, but we discuss what makes a good basket for dogs as well as answering any of those burning questions you might have. Read on to discover everything you need to know abut the best dog baskets.
The Best Dog Bike Basket
PetSafe Solvit Tagalong Dog Bicycle Basket
See More Reviews

Mixing quaint country vibes with added comfort, the Tagalong bicycle basket from PetSafe is easily the best dog bike basket on the market. It is sturdy enough to hold toy breeds and puppies with ease and negates the common difficulty of cleaning a wicker basket with a removable liner- which doubles-up nicely as a way of keeping any harsh winds out.
This basket even comes with a sunshade that is perfect for keeping your pet protected in hot conditions and everything fits perfectly on a standard handlebar. Finally, there's an adjustable safety leash which allows for safe and easy transport- perfect for dogs who might get distracted and try to jump out unexpectedly.
Key Features:
Provides a comfortable but secure ride
Removable, washable liner
Easy-to-use bracket system makes this option simple to place or remove
Specification:
Brand

Solvit

Model

62331

Weight

5.7 pounds
Snoozer Sporty Dog Bike Basket
See More Reviews

Perfect for pooches up to 14lbs, this stylish basket is the top choice for those who favor comfort for their canines. Coming with multiple storage pockets for all your dog-walking accessories, this bike basket comes with a thick inner pad, a chin rest and even a rain cover to ensure your dog will never fee uncomfortable again.
Key Features:
Removable inner pad and added chin rest for comfort
Made with a durable, microfiber material
Can hold dogs up to 14lbs
Specification:
Brand

Snoozer

Model

850-BBB

Weight

5 pounds
Travelin K9 Pet Pilot Dog Bike Basket
See More Reviews

Made in the US and created with a steel frame for security, the Pet-Pilot dog basket for bikes from Travelin K9 comes with a great design. The mesh sides allow for a cool breeze, which is ideal for taking rides on those hot days without your dog becoming overheated- and the side pocket is perfect for carrying along a bottle of water for stops on your journey.
Key Features:
Made with mesh material for ventilation
Includes 2-point harness for safety
Available in a range of great colors
Specification:
Brand

Travelin K9

Model

Pet-Pilot

Weight

4.5 pounds
Petsfit Dog Baskets for Bicycle
See More Reviews

The best dog bike basket for pooches up to 10lbs, this option from Petsfit uses a superior Oxford material to ensure adequate ventilation while keeping your dog warm and safe. The inner pad is machine washable and the basket itself even turns into a carrier, so you can continue your journey with your pup. There's even a clip on the inner lining of the basket, so you can hook up your leash and ensure added security on your travels.
Key Features:
Great for small dogs up to 10lbs
Machine washable base pad
Includes storage pockets along the lining
Specification:
Brand

Petsfit

Model

DCC31021AZB0608

Weight

3.5 pounds
Snoozer Pet Rider Rear Bicycle Seat
See More Reviews

Another great option from Snoozer for dogs who are more comfortable with their journeys on your bike is the dog bike seat. Rear-facing and with an easy attachment system for your bike's parcel carrier, the Pet Rider is machine washable (with the removal of the safety leash) and can handle dogs up to 24lbs- one of the largest capacities on our list.
Key Features:
Cover is removable and machine washable
For use on rear bike rack
Includes three-point harness used to ensure dog's safety
Specification:
Brand

Snoozer

Model

85000

Weight

7 pounds
Walky Basket Dog Bike Basket
See More Reviews

Using a Klikfix system to attach the dog basket to your bike, the Walky Basket from Walky Dog is a great option for smaller dogs and can be used as both a bike basket and messenger bag. The safety leash is a nice addition and the overall focus on safety is solidified with the reflective strips and mesh sides. Finally, there's a nice touch with the added storage pockets on either side of this dog basket, which is perfect for bringing along your dog's accessories.
Key Features:
Comes with an easy-to-use mounting bracket
Easy to attach and remove from most bikes
Can be carried as a messenger bag, when not in use
Specification:
Brand

Walky Dog

Model

WB

Weight

3.2 pounds
Medium Willow Bicycle Basket for Dogs
See More Reviews

Returning to the quintessential style of the wicker basket, this willow bike basket for dogs is a great choice for those with slightly larger dogs as the reinforced metal frame allows for a capacity of 20lbs. Really, though, you're paying for the style and the hand-woven aspects of this option, since it's one of the pricier picks and doesn't come with any nice features beyond the safety leash. Still, add a blanket of your own and this is still a great option for many dog owners who want to bring their pups with them on their travels.
Key Features:
Cute woven/wicker design
Surprisingly strong with a maximum capacity of 20lbs
Very highly rated
Specification:
Brand

Beach & Dog Co.

Model

Assateague Medium

Weight

6 pounds
AORYVIC Wicker Dog Basket for Bikes
See More Reviews

Another wicker dog basket for bike and available with a removable wire top, is this choice from AORYVIC. This is great for dogs who are prone to getting a little excitable and allows them to have to a nosy at their surroundings, without the risk of them jumping from their basket and endangering themselves. As your dog gets more confident, the wire lid can be removed and you can focus on a pleasant ride with your pup.
Key Features:
Grid cover to stop excitable dogs and puppies from jumping out
Great style wicker basket
May not be as secure as others, so you may need to buy zip ties, too.
Specification:
Brand

AORYVIC

Weight

3.1 pounds
See More Reviews

Easy to attach an detach, with foldable, lightweight and durable materials, the bike basket from ANZOME is one of the best choices for medium-larger puppies and small-medium breeds. Designed to handle up to 11lbs, this option is waterproof and easy to clean, with a focus on convenience and quality. There's no harness available with this item, however, so it's advised that you purchase your own harness and attach this with the leash to your handlebar.
Key Features:
Easy to remove and attach
Can be folded up for easy transport
Lightweight yet durable
Specification:
Brand

ANZOME

Weight

1.8 pounds
Pet Carrier Bicycle Basket Bag Pet Carrier
See More Reviews

Our final dog carrier for bike is the relatively new addition from BarkBay which comes with a somewhat chameleon-like ability to adapt to whatever situation you may be in. This is a bike basket for dogs that can also be used as a backpack, car booster seat for dogs and shoulder bag- all the while maintaining the comfort your dog needs and providing a safe, secure base for your pup, no matter where you travel.
Key Features:
Easy to attach and remove
Can be used with bikes and cars
Made with breathable mesh venting
Specification:
Brand

BARKBAY

Weight

4 pounds
Best Dog Baskets for Bikes Buying Guide
What to Look for in Dog Baskets for Bikes
First and foremost, you'll need a dog carrier for bikes that allows your pup to sit in their new item comfortably, without being so roomy that they are likely to bounce around and injure themselves. Not only that, but it needs to be able to handle the weight of your dog, which usually comes down to the sizing, too (as well as the material, quality and so on).
Check the size of your dog before investing in a carrier and ensure your dog bike basket is large enough to give your dog room to lay down, if they prefer, but small enough to keep them cozy and happy.
As mentioned, material can make a huge difference in the overall ride of yourself and your dog. The most common materials in dog baskets for bikes include wicker, wired and fabric baskets. Wicker can be surprisingly durable, but they need to be coated or painted to ensure that they don't degrade over time. They can also be a pain to clean, as the dirt and debris is likely to get caught between the weave.
Wire baskets look a little more authoritarian and can be uncomfortable for dogs, wire dog baskets for bikes tend to be able to hold heavier dogs and are easy to clean, since you simply need to wipe down the material. However, they frequently have plenty of gaps which can create a breezy ride, leading to a very cold dog on cooler days. You can negate this by doubling-up with some padding, which you would usually need to buy separately.
Fabric baskets are increasingly common and for good reason. They come in a range of designs, as well as providing added features which would otherwise be unavailable, such as water resistance and handy storage areas. These are typically much cheaper than other materials, too which allows for a greater investment with the extra budget.
This is another big one- after all, you wouldn't want to ride around in a bumpy, tight and sweaty space, either. The more comfortable your pet bike basket is, the more likely they will enjoy it, which means there's no risk of them jumping out mid-pedal and causing accidents for you, your dog or anyone else on the road.
Quality will always be a big pain point when it comes to buying anything for your dog, and it's usually hard to tell what good quality is until you've had a bicycle dog carrier that is really poorly made. Luckily, with the rise of the digital era, there are not plenty of reviews that you can use, online. Take out top picks, for example, we've checked out the materials and features, as well as looking into what buyers thought of their purchase, to ensure your new dog carrier for bikes will be safe and long-lasting.
Nobody likes to mention it, but we all have a budget that we unfortunately need to stick to. It's not always the best option to go for the cheapest item, since these are likely to come apart at the seams or joints and cause chaos for you and your dog, and often leads to accidents. Meanwhile, the most expensive options aren't necessarily the best either.
Indeed, you should always choose a dog basket for your bike that provides the best quality for the money bought- in other words, choose an item that gives you and your dog true value for money. Our top picks are great examples of this, where we've weighed up affordability with quality, safety and overall longevity.

Why You Should Use Dog Bicycle Basket
It's true that dog baskets for bikes are suitable for everyone- but for many, they are a great investment if you love to ride your bike around and want your dog to come with you on your adventures. For many dogs, running alongside your bike or taking a trip in a bike trailer simply isn't an option, examples of which include:
These veterans may be suffering with health problems, such as arthritis, or may simply not have the energy that they used to. Still, this doesn't necessarily mean you shouldn't be able to take trips with your pup and a bike basket for dogs is a great way of ensuring they can still get out and about with you, without putting any undue stress on their body.
Did you know that it's generally advised not to let your dog exercise for too long, or too hard? It may seem a little counter-intuitive but many dogs- especially larger breeds of dogs- can develop joint and bone problems if they are over-exercised. In fact, the American Kennel Club advises that mental stimulation be prioritized over physical exertion, during the first few months of your puppy's life.
Luckily, a bike basket allows your puppy to get out, play with you, socialize with other dogs, sniff lots of new things and experience much more of the world. In other words, taking your pup out with you in a pet bike basket provides greater mental stimulation than physical stimulation, keeping your puppy happy without any risk to their physical wellbeing.
Chatty and playful, toy breeds and smaller dogs love to experience the world as much as any other breed but are often limited by their ability to travel. After all, smaller dogs have shorter legs, which means they're likely to take many more steps than their larger counterparts. Investing in a pet carrier for bikes means your small dog won't over-exert themselves, even when making longer trips with you over greater distance.
As you can see from the above, the greatest benefits of having a dog basket for your bike include a greater level of comfort for your dog, as well as maintaining their overall wellbeing and safety by ensuring they are not overworked. They are also super easy to use and a great method of transportation for your dog- especially if they're not a big fan of car rides (it's rare but it definitely happens!).
Different Types of Dog Bicycle Baskets
While we've already mentioned the different materials that dog baskets are available in, as well as the different levels of safety and security that each basket comes with- and how it differs from product-to-product and brand-to-brand- the one thing we haven't mentioned are the main riding styles of dog basket.
These hang over the front of your handlebars and are the most common type of dog basket. It is usually fixed via clips or brackets which will need clearance from either handle, as well as any wires or mudguards.
These are great for keeping an eye on your dog as you ride around, which is ideal for new riders (human and dog alike). Because of this, they are less likely to come with a lid or cover, although you can usually find a few with this option, or buy a cover separately.
Attached to the parcel carrier of your bike, these usually require less clearance- aside from the space you need to comfortably sit on your bike, without interrupting your dog's comfort. These usually require a clamp device to maintain the security of your dog and are more likely to come with top attachments such as a lid, or caged upper half, as you won't be able to see your dog while you're riding.
If you use this style of bike pet carrier, you will likely need to invest in a harness (if your chosen basket doesn't come with this), as your dog may be more likely to alter the tilt of your bike as you ride. The harness will ensure your dog doesn't jump out and remains secure for the duration of the ride, too.
Safety Tips When Using the Best Dog Baskets for Bike
Ensure your dog is comfortable. A comfortable dog is more likely to ensure their time with you during the ride, which means they're less likely to jump out of their basket or become stressed during their ride.
Always check your basics are working properly on your bike, such as the lights and brakes. If there is an accident, you may be able to jump off your bike in time- but your pup won't. Prevention is better than a cure, so keep an eye on the basic mechanics of your bike.
Don't forget to always bring a lead with you when you're out on a ride, so you can hop on and off your bike, with your dog in tow.
Give yourself and your dog plenty of breaks from the ride, and stop completely if your pup seems stressed at any point
Keep a pace that is comfortable for you and your dog, especially during training.
Always follow the highway code when travelling on your bike.
Bring some water along for you and your pet- hydration is the foundation of a healthy body!
Ensure your dog is appropriately restrained during trips out on your bike. Even if they are comfortable with riding with you, a proper restraint will stop them being bumped and banged about in the dog basket.

Best Dog Baskets for Bikes FAQ:
Q: How Do I Train My Dog to Ride in the Basket?
A:
A key aspect to any training is to maintain a positive association with you and the item you're working with. Training your dog to use a bike basket is no different and can take a little time to build up the right mindset for your pup. Not only will they need a positive association with the basket, but they should get used to the bike itself, too.
Training your dog can take some time, although some breeds will naturally take to their basket faster than others. It also depends on their history with bikes and baskets, as well as how fun you make the trips appear to your pup.
Start off by bringing your bike on walks with you. Eventually, they will learn that the introduction of the bike means they are going somewhere fun. Once they have this positive association down, it's time to introduce the basket.
Pop your pup in your dog bike carrier and take short trips at the start- preferably on flat ground, so that they aren't stressed by hills and bumps. Take your time and go slow, so that your dog can get used to the feel of the wind and speed. Gradually increase this distance over time, until you're sure that your dog knows that the entrance of the basket means fun days out with their human. Eventually, you'll find that your dog will become super excited when you pick up your dog basket for bikes and may even ask you for a trip by pawing at their new carrier!
Q: Which Types of Dogs Do Best in a Dog Bike Basket?
A: Since there's a limit as to how big the basket can be, on the standard bike, it's advisable that only dogs up to 25lbs use bike baskets for pets. Toy breeds such as chihuahua's and younger puppies are ideal for basket travel as they will fit in most bike baskets. Anything larger than this will likely do better in dog trailers for bikes or even running alongside your bike- provided they have the energy and stamina for such as task.
Q: Will These Baskets Fit on Any Bicycle?
A: These baskets were all designed to fit on the average sized bikes, using clamps, brackets or clips, which will all need clearance for a secure fit. Assuming you don't have any other additional accessories or a bike that requires a shorter space between the handlebars, all of our front-facing bike baskets for dogs should fit perfectly.
In order to attach dog bike baskets to the rear of your bike, you will need to ensure that there is enough clearance, and a parcel carrier, which your rear-facing dog basket for bikes will be attached to.
Our Top Pick
We love the PetSafe Tagalong basket because it provides a great mix of the contemporary and the modern, with a focus on pet safety at all times. Coming with a removable, washable liner for easy cleaning, a sunshade to protect your pup in the heat and an additional harness to ensure their safety, this is the best dog bike basket on the market- and is available at a great price, too.
Sources:
Related Reads
Related Reads