The Best Slow Feeder Dog Bowl in 2022
Last Updated: January 4, 2022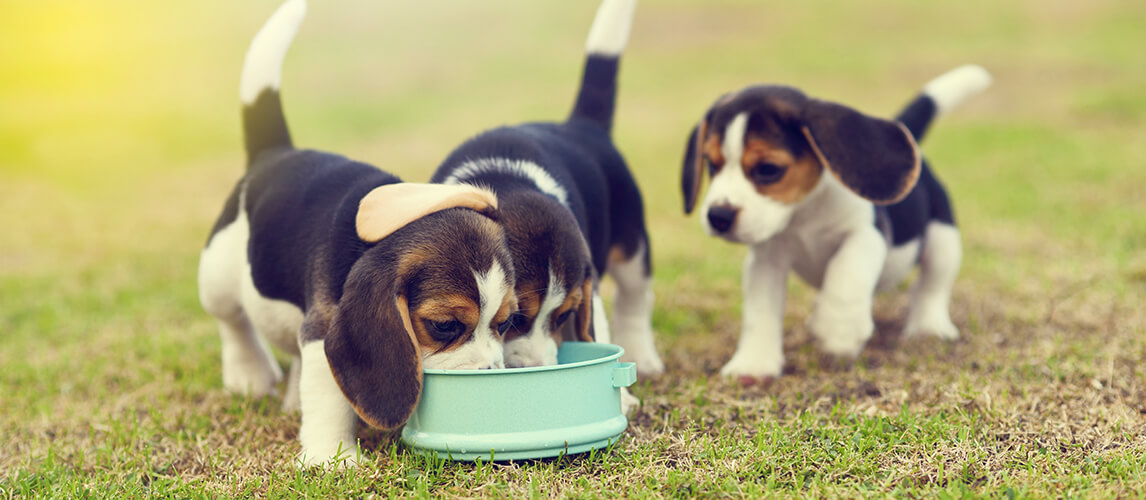 PetSide may earn a small commission from affiliate links in this article.
Learn more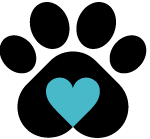 By Petside
Published 08:45 am
A slow feeder dog bowl may sound like a gimmick, but they're an incredibly good idea for owners of dogs that eat far too quickly. In fact, dog bowls for fast eaters are a great concept as they can benefit your dog in all manner of ways that we will investigate in this article and guide to the best slow feeder dog bowl available. We also look at our top 10 selection that are available to purchase now, which are all good quality dog bowls from reputable manufacturers - ensuring that you never buy a slow dog bowl that is chewed to pieces by your furry friend in 5 minutes flat.
The Best Slow Feeder Dog Bowl
Best Slow Feeder Dog Bowl Buying Guide
What to Look for in a Slow Feeder Dog Bowl
Exactly what you want from a slow feeder dog bowl will depend on your dog, but there are a few things to bear in mind regardless of what breed you have.
Remember that you are buying this slow feeder dog bowl with the intention of slowing down how quickly your dog eats. For the slow feeder to be effective, you need a dog slow feeder that will get your dog to finish his or her food in about five to ten minutes, as opposed to two.
To get your dog eating at a much slower pace then the slow feeder bowl has to make it that much more difficult for your dog to extricate his or her food. Depending on how bright your dog is, or simply how strong, will have a big bearing on the complexity of the design of the low feed. Dog bowls for fast eaters need to be difficult enough for food to be attained, but not so hard that your dog gets bored and looks to other forms of food for sustenance.
Not all manufacturers of dog bowls for fast eaters have a dog's best interests at heart. One of the ways that quality slow feeder bowl producers set themselves apart is through the material they use to make a slow dog bowl. Therefore, before you buy, ensure that the material used is totally free from any nasties. These can be PVC, phthalates and BPA.
Given that your dog will be sniffing around and knocking this type of slow feeder dog bowl more than usual, try to find a bowl with a base that does not slide around your home's floor. It will help them out that little bit, but it could also make the slow eating dog bowl work better so that they can't knock it over and spilling food.
The size of your dog bowl will depend upon on how big your dog is, how big their appetite is, and consequently how big a portion you like to give them of their food each time. Obviously, if they have a large portion, they will need a big slow dog bowl - though you could break down their meals throughout the day if they need a little entertaining.
The best slow feeder dog bowl is easy to clean. Otherwise, you simply won't clean it well or clean it regularly enough for it to be safe for your dog to use. Ideally, they will be dishwasher safe so you can throw your chosen maze dog bowl or dog slow feeder into the machine and let it do all the hard work.
Head over to our review of Automatic Dog Feeders for more options.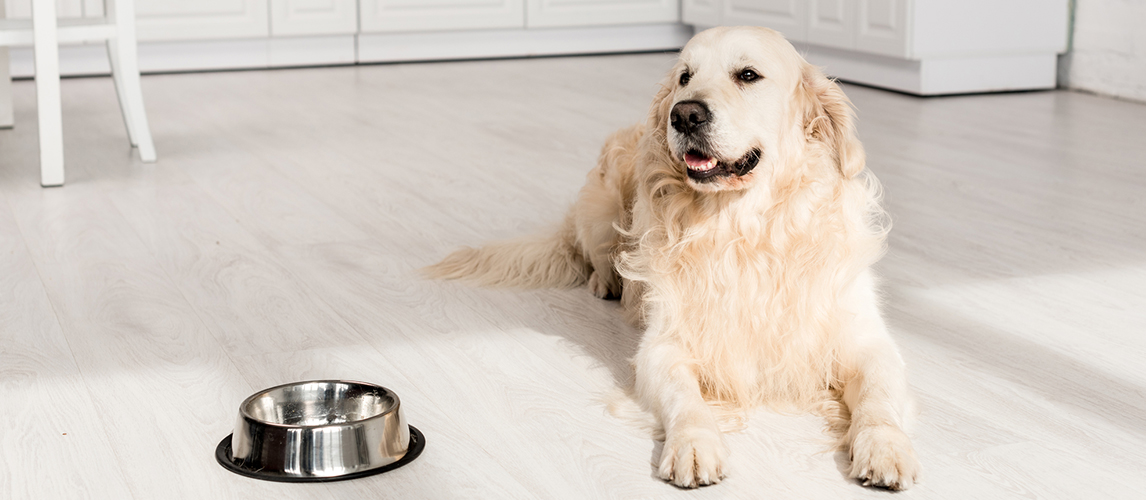 Benefits of Slow Feed Dog Bowls
A dog eating too fast is a pretty common occurrence. There are many benefits that can be achieved by getting them to slow down their eating. For one, it stops them from taking into too much air while chowing down their food. When they take in too much air, it can lead to some painful bloating. Using a slow eating dog bowl also helps prevent against them choking as they are not stopping to chew or bit their food, which can lead to them getting food stuck in their oesophagus. In general, slowing down eating will also help them with any uncomfortable indigestion they may have after eating too quickly.
Additionally, a slow feeder bowl can be a great addition to a family with an obese dog. By slowing down their eating it helps them feel full more quickly so they do not ever whinge against portion size. When they feel full, and they should feel full for longer too, they will move towards a healthier weight.
Lastly, a slow feeder dog bowl may be incredibly useful to larger breeds of dog that have huge, expansive chests. It is these breeds that are particularly susceptible to bloating that can cause a great deal of pain. Eating more slowly should help with this.
Tips to Stop Your Dog from Eating Too Fast
There are a few things that owners can do when they have bought a slow feeder dog bowl to reap the maximum rewards from using them. Not all dogs get along with them at first, but unfortunately that is the point. So try these tips when you start out:
Do you research so that you buy the best dog bowl that suits your dog's needs: It needs to have the right level of difficulty, especially if you are looking to buy a puzzle dog bowl or a dog food bowl maze game contraption. If your dog is none too bright, they may never be able to get the food out of it.
Get the sizing correct: Buying a slow dog bowl that is huge when all you have is a small dog is not helpful to you or your dog. The same if the bowl is too small for your dogs needs. It needs to be able to hold the right amount of dog food for your dog, for every meal.
Clean it regularly: Due to the designs of a puzzle dog bowl or a maze dog bowl, they can become dirty far more easily than a standard feeder. Therefore, it is imperative to wash it after every meal. Plus ensure that you are washing it correctly - many are dishwasher safe, but some do require handwashing.
You may also like our article on Elevated Dog Bowls.
Our Top Pick
You can't go wrong with buying the Outward Hound Fun Feeder as a slow eating dog bowl for your furry friend. They really do make the best dog bowls for fast eaters and will slow your dog's eating time down by up to 10 times their normal eating time.
Plus, it is made from materials that are not toxic to dogs so you can be safe in the knowledge that you won't be hurting your dog by giving him food in this slow feeder bowl. The company make a point of keeping their products from from phthalates, PVC or even BPA.
Ultimately, however, the design is clever enough to stop your dog from gulping down his or her food which can cause uncomfortable issues like bloating or indigestion. While they may find it frustrating at first, their stomachs and digestive systems will thank you for buying the best slow feeder dog bowl around - in whichever color or design you choose from this manufacturer.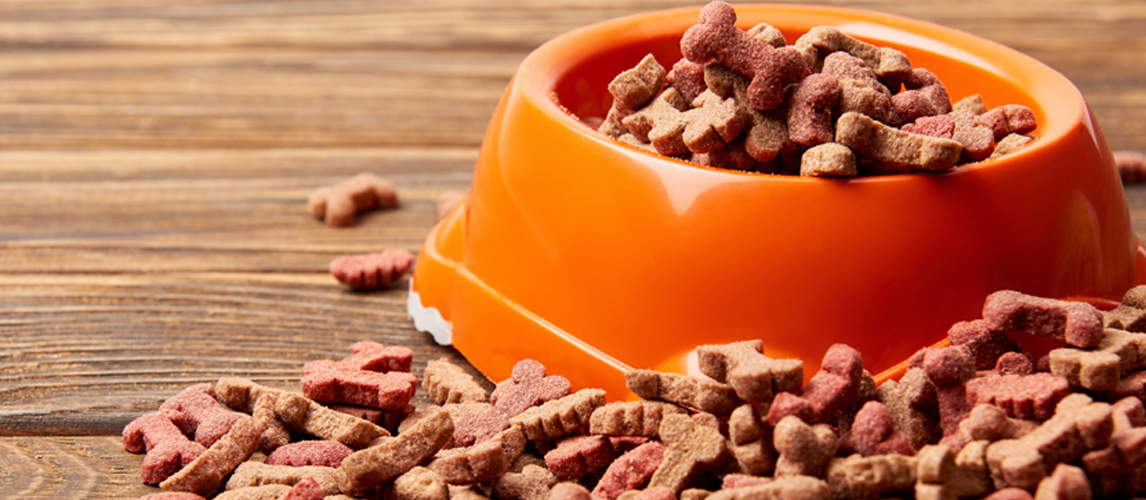 FAQ
Q:

What are slow feeder dog bowls?

A:

A slow feeder dog bowl is a fantastic answer or solution to those that have dogs that literally inhale their food in seconds. To work and prevent your dog from exhibiting this behavior, they are designed to make food less accessible than it usually is. Many dog bowls for fast eaters therefore feature designs like mazes that are delineated by ridges within the bowl itself. By stopping a dog gobbling up their food by lapping it up with their tongue or taking in far too large a mouthful each time, the ridges or other design features literally stop a dog in its tracks. They have to work around the design to get to their food.

Dog owners like slow feeder dog bowls as they can help prevent against gastrointestinal problems like indigestion. This is important as indigestion and eating too fast can actually be very painful and problematic to a dog and can lead to other problems. Stomachs can actually twist on themselves if dogs eat too quickly, give themselves indigestion and gulp down air that then goes to their insides. It develops into something called gastric dilatation. If a stomach twists on itself, it will need surgery to be fixed - though once it has happened, the stomach has a propensity to do it again. Vets won't continually perform surgery to fix this problem.
Q:

How do slow feeder dog bowls work?

A:

While every dog slow feeder is a little different, for example a maze dog bowl versus a puzzle dog bowl, they all invariably work around the same premise. Given that standard dog bowls work by allowing dogs incredibly easy access to their food, the best slow feeder dog bowl will do exactly the opposite.

To make it difficult for dogs to access food and become excellent dog bowls for fast eaters, a slow feeder bowl will often feature a design that stops dog bowls having so much open space. It is this open space that allows for easy access in regular feeders. Dogs then have to work around these design features that become obstacles to their food. The more complex the design, the slower the slow feeder bowl.
Q:

How do I keep my dog from chewing up his slow feed bowl?

A:

There is no denying that even the most patient of dogs will find the introduction of a slow feeder into his or her life incredibly frustrating. To stop dogs from physically breaking down their slow feeder bowl with their teeth and jaws to get to the food, try to buy a dog bowl with the most robust of materials possible. Stainless steel is incredibly sturdy, and some plastics are so tough that even the most determined of dogs will eventually give up and try to get to their food in the manner the slow dog bowl was designed.

If your dog is likely to chew up his slow feed bowl, you can also stay near his side throughout his meal to stop him from destroying it.