The Best Dog Car Seat in 2022
Last Updated: January 4, 2022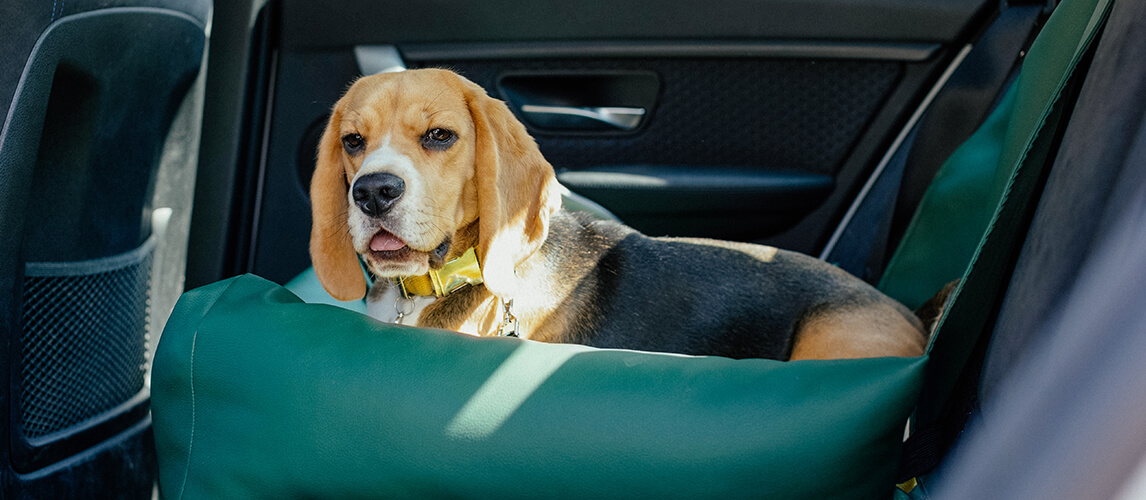 PetSide may earn a small commission from affiliate links in this article.
Learn more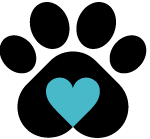 By Petside
Published 10:35 am
Dogs, too, are at risk for stress and depression. You may not easily observe it, but your vet knows. While there is no single golden pill to cure all emotional and mental maladies, there is always something you can do. For instance, you can take them out on a trip and provide them with a secure and comfortable ride with the best car seat.
While car seats look similar, they actually vary not just in terms of size and color, but also in function and comfortability. Car boosters are also available in various materials and lengths that help keep your pup safely harnessed onto the seat. Take your personal favorite from the list below and help your furry friend relax during your travels:
The Best Dog Car Seat
Best Dog Car Seat Buying Guide & FAQ
How to Spot a Good Car Seat for Dog
Picking the right car seat for a dog can be intimidating. However, you can always make it a lot easier by focusing more on certain aspects of a pet car seat that you've got to look for.
This should be your primary consideration whenever picking the right car seat for dogs. Leash attachment mechanisms or safety pet tethers should keep your dog safely inside the pet car seat while additional systems secure the dog car seat.
The right dog car seat should be large enough to accommodate your dog especially when it does decide to lie down for the rest of the trip.
While the size of the dog car seat will address the physical space requirements of your dog, a more important factor to consider is your pet's weight. Always choose a car seat for a dog that has a weight capacity limit of at least 25% more than your pet's current weight.
Many of the materials used in the manufacture of pet car seats are soft and fully padded. However, there are also those that might irritate your pet's skin. Be especially choosy when it comes to the materials used in the construction of the dog booster seat.
Some products require headrests in their installation, while others don't. You've got to think about what your car already has so that you can match it well with the specifications of the dog car seat.
Most products can be cleaned in the washing machine while others require a more hands-on approach. Choose one that suits your preferences. Take a look at our review of dog car seat covers for more options.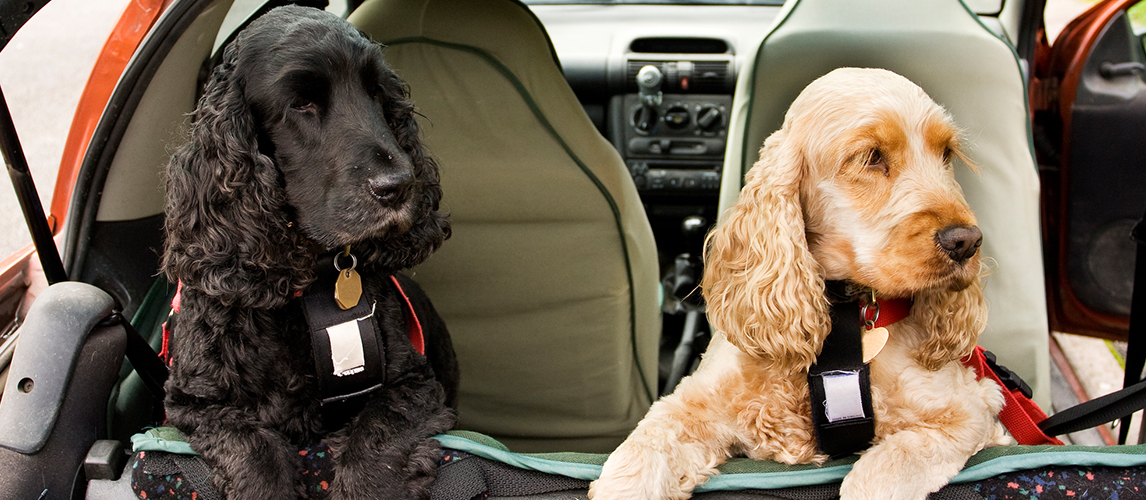 Reasons to Get a Dog Car Seat
Different folks often cite different reasons for buying a dog car seat. What is common is that it improves overall safety both for the pet and the driver of the car. Imagine driving on the highway and your dog is jumping around from the back seat and onto the front and back again, distracting you in the process. You could easily get into an accident in such a case. It is not safe for both you and your pet. Additionally, even if you did not figure into an accident but had to make an abrupt stop, your dog can easily get thrown inside your car. This can also seriously injure your pet. A dog car seat can help minimize such injuries if not totally prevent them.
Head over to our review of Dog Seat Belt for more choices.
Some dogs are not also comfortable riding in cars. Just like some folks, they can feel sick and you know what happens next. Using a dog car seat can help limit the 'mess' that your pet creates when it has motion-sickness to the interior of the dog car seat. It protects your upholstery and your floor from your pet's vomit. In like manner, it should also protect your vehicle seats and floors from pet hair especially if you have a dog that really sheds a lot.
Check out our guide on Dog Car Barriers.
Getting your dog its own car seat helps provide for a more comfortable and safer ride for your pet. It's the least you can do to make your travel adventures a lot more meaningful.
Types of Car Seats for Dogs
Car seats for dogs come in a variety of styles, shapes, and designs. However, these are mostly classified into two general types: a dog car seat and a dog booster seat.
The main difference between a dog car seat and a booster seat is that the surface upon which the dog will lie on is not elevated in an ordinary dog car seat. Technically, what you have is a box-like contraption that has been filled with padding or layers of soft cloth to make it comfy for your pet. It's like putting your pet inside a large-enough box that is secured to the vehicle seat. The top of the box is open to allow your dog to take a peak outside.
On the other hand, a dog booster seat, as the name implies, raises the resting surface platform by several inches from the top surface of the vehicle seat. That is why they call it 'booster' since it 'boosts' the height of the seat so that your pet will have a much better view of the outside through the car's window.
For more options head over to our guide on Dog Ramps.
Our Top Pick
There are a number of reasons why the Devoted Doggy landed on top of our best car seats for dogs. First, it's very easy to install. Second, it has a reliably sturdy construction complete with a metal frame that gives it collapsibility. Third, it comes with an adjustable pet safety leash to secure your dog inside the dog car seat. Fourth, the plush liner can be easily removed and washed in the washing machine. Fifth, it comes with zippered pockets for your pet's things. And lastly, it will never hurt your pocket.
The best car seats for dogs offer optimum safety and security for our pets whenever we are traveling. It also helps protect the precious surfaces inside our car by limiting pet hair and mess to within the confines of the dog car seat. It's always a win-win solution for both pet and its human master.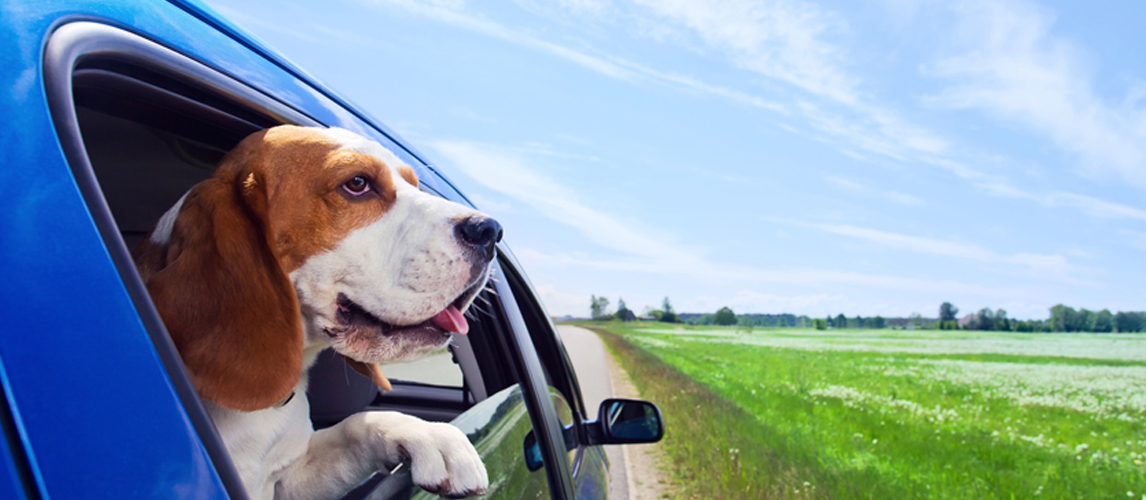 FAQ
Q:

What size should I get?

A:

Manufacturers of dog car seat systems provide the dimensions of their product usually in terms of its width, height, and length. They also provide size recommendations based on breed sizes. However, we urge you not to rely so much on such parameters. A much better way is to measure the area that your dog will need when it is traveling. You have to decide whether your dog will be sitting the entire travel or will it be lying down. If sitting, then measure the area that your dog covers when fully seated. The same is true when your dog is lying down. You will need to get its widest and longest parts to have an idea of the inside dimensions of the dog booster seat you will get. Once you have the measurements, you can then compare this with what the manufacturer has.
Q:

How can I make my dog love a booster seat?

A:

Everything starts with acclimatizing your dog to the existence of the booster seat, although if it has no problems with its doggie bed acclimatizing to the booster seat should be fairly easy. You can start by placing the booster seat inside your home and just allow your pet to sniff it and explore it a little bit. Once your dog has acclimatized to the presence of the booster seat, you can then start putting your pet inside the booster seat. Most pet booster seats have very high sides so your dog may not be able to get in or out. As such you will have to lift your pet and put it inside the dog car seat. Praise your dog for not making a fuss and give it a doggie treat. You can also put some of your dog's favorite toys inside the pet car seat. The idea is to create an environment where your dog will feel safe, secure, and comfortable.
Q:

Where should I place my car seat for dogs?

A:

Like children's car seats, all dog car seats should be placed at the back of the vehicle and not on the front passenger seat. However, there are pet parents who are not really accustomed to having their dogs stay at the back of the car and as such, they put the pet car seat right in front. This is quite risky as air bags that deploy in a collision can hurt your dog. If you really need to put your dog in the front passenger seat, make sure to adjust the seat to as far back as you possibly can.

Putting the car seat for dogs at the back seat of the car is a lot safer since you won't easily get distracted. Furthermore, you can easily check on your dog through your rearview mirror.
Q:

How do I install a dog car seat?

A:

Everything depends on how the pet car seat was designed. Some require attachment to the headrest of the vehicle seat while others utilize the car's seatbelt restraint system as a means of securing the dog car seat. There are also those that come with straps that can be secured around the back of the backrest of a vehicle seat. What is important here is to read the manufacturer's instructions on how to install their product. You'll be glad to know that many of today's dog car seat systems don't require any tools at all when installing and you can get them completed within seconds.