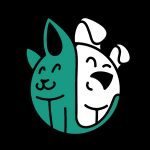 Whether it's for pleasure, business or necessity, air travel with your pooch is becoming easier, with many US airlines allowing smaller dogs to come into the cabin. This option means that rather than booking them into cargo, you can keep your pet with you, which can be more reassuring for you both.
But as with any pet travel, there are pros and cons of flying cabin-class with your pup and most airlines have their own guidelines as to how your pet will have to travel. And let's not forget that flying can be tiring and stressful for us humans, so not all dogs are going to be up to the challenge.
But if your canine is happy to get his wings, then you need to do your research and be prepared. And that includes choosing the carrier he will travel in. For cabin access, your pet must travel in an airline approved pet carrier that can comfortably fit underneath your seat. To ensure you and your pooch travel in the correct style, we've taken a look at some of the best airline approved pet carriers. Get ready to make your selection – and you and your pup will soon be cleared for take-off.
The Best Airline Approved Pet Carrier
Sherpa Travel Original Airline Approved Pet Carrier
See More Reviews

Lightweight, easy to carry and just as useful for overland travel, the Sherpa airline approved pet carrier is our best choice if you want a wallet-friendly carrier that's up to the job. With the look of a sports bag, and with enough mesh panels for your pooch to keep a look-out, this is a pet carrier for the smaller hound (or cat). And it's nicely built to fit under your plane seat, thanks to its wire spring frame that enables the end of the carrier to reduce in height.
So how comfortable is it for your precious pooch? Pretty good we say. It has a side and top entry point for easy access, roll down flaps for when he needs a little quiet time and a washable faux lambskin liner to keep him comfortable. It's sufficiently ventilated, although we suggest keeping the panels rolled up if you need to put the bag under your seat. It's a good airline pet carrier for his human too, thanks to the padded carry and shoulder straps and a nice deep side pocket for all those doggy essentials.
Key Features:
Wire frame to fit under a plane seat
Side and top access points
Mesh windows, with roll down panels
Washable faux lambskin liner
Max. pet weight: 16 pounds
Specification:
Brand

Sherpa

Model

11721

Weight

4 pounds
Pet Peppy Premium Airline Approved Pet Carrier
See More Reviews

With the look of a lux carry-on, this expandable pet carrier by Pet Peppy means your pooch will certainly fly in style. Built to carry small dogs up to 14 pounds, you also get a premium design for your money. A fully retractable handle and 360-degree rotating, removable wheels make transporting your pup to the runway a breeze and its thick wire frame means it's pretty sturdy when on the move.
For your pup, you get a top and side access point, with robust zippers to keep him secure. Mesh panels allow for air to get in and for your pet to look out, while the two side walls can be zipped out to create a roomy extension for when he needs to really stretch out. Throw in a rigid floor, a decent sized side zip pocket and a shoulder strap for carrying it onboard and you have a great looking airline approved pet carrier with wheels for fuss-free air travel.
Key Features:
Retractable handle and rotating wheels
Expandable sides for more space
Wire frame for extra stability
Top/side entry and side mesh panels
Max. pet weight: 14 pounds
Specification:
Brand

Pet Peppy

Weight

6.4 pounds
AmazonBasics Soft-Sided Airline Approved Pet Carrier
See More Reviews

Clean, sturdy and easy to use, this soft-sided pet travel carrier from AmazonBasics ticks all the basic boxes, and for less than $30. This is a roomy and airy carrier, which can hold a hound up to 22 pounds, and is good for the inquisitive pet that likes to see what's going on.
With a straightforward sports bag design and mesh panels on all four sides, this airline approved dog carrier meets most plane under-seat dimensions and has a spring wire frame. It's a comfortable ride for your pup too, with its removable base insert and washable fleece bed. There's front and top entry points for easy loading and the double zippers are nice and robust. For the human, although there are no external pockets, there's a choice of shoulder or hand carry straps. An additional luggage/seat belt strap helps to secure the bag in place when you fly.
Key Features:
Spring wire frame with four mesh panels
Top and side entry points with double zips
Carry handles and adjustable shoulder strap
Floor panel and fleece bed
Max. pet weight: 22 pounds
Specification:
Brand

AmazonBasics

Model

AMZSC-003

Weight

2.65 pounds
SLEEKO Luxury Airline Pet Carrier
See More Reviews

For the smaller dog that likes to travel in style, the Sleeko luxury airplane dog carrier gives a quality ride on a budget. With the look of a fashion holdall and with enough comfort to keep your pup happy, the Sleeko scoops our best value title.
Plenty of ventilation, soft side panels and a plush fleece internal bed, your little furry one will feel like they're traveling business class. And the almost cocoon-like effect of the carrier's styling will help a nervous pet feeling more secure. Mesh panels on all four sides give plenty of peeping space and there's three access points so you can easily get hold of your pet. What we also like about the Sleeko is that despite its delicate styling, it's also a tough cookie, made from tear-resistant mesh and heavy-duty polyester. Easy to carry, simply pop your pup inside the carrier, secure the safety zippers and off you go.
Key Features:
Three easy access entry points
Tear-resistant mesh panels
Internal fleece pet bed
Shoulder and hand carry straps
Max. pet weight: 11 pounds
Specification:
Brand

SLEEKO

Weight

2.2 pounds
PETYELLA Luxury Airline Approved Pet Carrier
See More Reviews

Comfort is key with the Petyella Luxury Pet Carrier, which offers a dash of pampering for your traveling pooch. Lightweight yet nicely rigid, there's little collapse or movement when you pop your pet inside this smart-looking steel-framed carrier, which can fit a small dog of up to 11 pounds.  For extra room, the sides can also expand for when he needs a leg stretch.
Inside this airline approved dog carrier, your pet can settle down on the fleece blanket and enjoy his favorite treats from the collapsible bowl, while the side panels can be rolled down to give a full mesh view. Side or top panel entry points and more mesh paneling keeps the air flowing and access to your pet stress-free while the padded shoulder and hand straps keep you comfortable as you carry the bag on board. 
Key Features:
Reinforced steel frame
Extendable mesh sides
Folds flat for easy storage
Includes fleece blanket and bowl
Max. pet weight: 11 pounds
Specification:
Brand

PETYELLA

Weight

4.06 pounds
Snoozer Wheel Airline Approved Pet Carrier
See More Reviews

Mix a wheeled carry on and a backpack and you get an airline approved hybrid pet carrier that could just be the right carriage for your traveling dog. Ideal for small dogs or cats, the various orientations of this clever carrier make it more interesting for your pooch. Pet backpack, wheeled carrier, car seat, and bed – the Snoozer does it all. Used as a roller case or backpack, your pet can sit up and take notice, with plenty of viewing space and ventilation. Once on board, laid flat you get an effective soft pet crate for your dog to settle down in.
With four wheels and a telescopic handle, you'll be whizzing around the airport with ease, or untuck the backpack handles and wear it as a pooch rucksack. As an airline approved pet carrier in cabin it also works well, with its internal padded floor and zipped down mesh panels to keep your furry friend feeling nice and secure. At the top end of our best airline pet carrier review, with four options in one, this is actually good value.
Key Features:
Backpack, carrier, car seat and pet bed
Wheels and telescopic handle
Roll back mesh side panels
Internal padded bed
Max. pet weight: 15 pounds
Specification:
Brand

Snoozer

Model

86201

Weight

7 pounds
Mr. Peanut's Double Expandable Airline Pet Carrier
See More Reviews

As a soft-sided expandable carrier that's easy to store when not in use, check out this luxury pet travel tote from Mr. Peanuts. With the looks of an average sized gym bag, thanks to the clever zip out mesh sides, this airline dog carrier can expand to double its size, so perfect for the pooch that likes a good stretch!
A mid-priced carrier, the build quality is good, and  has a lux feel to the waterproof, durable fabric. And taking a pooch up to 15 pounds, it's a comfy home for the smaller pet who likes the jet set life. Features include front and side access points, lightweight but robust side and top mesh panels and a removable faux fleece bed. The result is a comfortable, ventilated pet carrier that, thanks to the sturdy and padded shoulder strap and carry handles, is also easy to transport.
Key Features:
Made from waterproof, durable fabric
Double extending mesh side panels
Top and side entry points
Includes faux fleece pet bed
Max. pet weight: 15 pounds
Specification:
Brand

Mr. Peanut's

Weight

2.7 pounds
EliteField Deluxe Soft Airline Pet Carrier
See More Reviews

For very small dogs that like to feel snug and close to you, this deluxe soft pet carrier from EliteField could fit the bill. It's small but also easy to carry and provides a safe haven for your tiny pet.                                                                                                             
Made from 600D fabric for durability with built-in internal padding means it's both sturdy and keeps its shape, whether being carried or stored on the plane. There's also an internal leash to secure your pup if needed. You get a removable and washable soft bed, which sits neatly on a hard support floor. Side mesh panels let in plenty of air and allow your nosy pup to see what's going on.  A top handle and shoulder strap make the whole carrier plus your pooch easy to transport around. With a front entrance, the whole carrier can be zipped down flat for easy storage and cleaning. This airline approved pet carrier is good value for the tinier dog with enough room for him to happily move around.
Key Features:
Sized for the smaller dog or cat
Padded and durable 600D fabric
Mesh side panels for ventilation
Washable internal soft bed
Carrier zips flat for easy cleaning
Specification:
Brand

EliteField

Weight

3 pounds
Pawfect Pets Soft-Sided Airline Pet Carrier
See More Reviews

For outdoor enthusiasts, this airline approved pet carrier backpack from Pawfect Pets could be the ideal choice. For small breeds (or cats) under 10 pounds, the design makes a lightweight but sturdy carrier, with the convenience of backpack travel. Ideally sized for the airplane cabin, the positioning of the mesh panel windows makes it as easy to use on its end as it is on its side, with both panels also acting as the entry points. When carried on your back, your pup can sit upright and view out of the side, and when stored under your plane seat, the whole pack lies neatly on its side.
The build is solid and claw proof, with zipper buckles to keep your dog safe and secure. Inside there's comfort padding and two washable and removable fleece pads, to create a cozy bed. While not for all pets due to the small size of the pack, this is a good airline pet carrier option for tiny dogs that are used to crate life.
Key Features:
Backpack design with padded straps
Two mesh access doors and side windows
Padded interior with fleece panels
Side pockets for pet essentials
Max. pet weight: 10 pounds
Specification:
Brand

Pawfect Pets

Weight

2.62 pounds
EliteField Soft Sided Airline Pet Carrier
See More Reviews

Hardwearing and at a pretty good price, the EliteField soft sided pet carrier is a no-nonsense traveler that is perfect for small pets. A traditional holdall style, with carry handles and an ample padded shoulder strap, this is an airline approved dog carrier with all the essentials you need.
Front and side entry points and mesh panels for ventilation and viewing, there's a removable fleece bed cover and a hard support board to keep the carrier in a stable shape. The zips are robust enough and there's a built-in leash if you need to secure your dog during the flight. The outer is both lightweight and durable, and also waterproof, so easy to wipe and clean. For the pet travel essentials, you also get two side pockets that give a decent amount of storage room. Add in a three-year warranty and we say the EliteField is a good bet.
Key Features:
Sized for small dogs and cats
Durable, waterproof fabric
Two mesh entry panels and side windows
Hard support floor and fleece blanket
Secure zips and internal leash
Specification:
Brand

EliteField

Weight

1.61 pounds
Airline Approved Pet Carrier Buying Guide
What To Look For In An Airline Approved Dog Carrier
Taking your pooch into the airline cabin obviously comes with some restrictions, not least a limit on the size of their carrier (and therefore the size of your pet), as it needs to be able to fit under your seat.  If traveling cabin-side with your pooch is an option, then you need to make sure the carrier you used is both airline-approved and the best fit for your pet:
Most airlines expect your pet carrier to be within their maximum weight allowance, typically between 5kg-8kg so before you buy, check with the airline you are looking to fly with what their allowances are. And don't automatically opt for an airline pet carrier that is at the top end of the allowance if you don't need to. Instead, look for the lightest carrier that you can, ensuring it still meets your dog's size and needs, as you will be carrying it around!
Make your flying life as easy as possible by choosing the best carry options for your new airline approved pet carrier. Most carriers will have a top handle, while an additional shoulder strap can really come in handy. Wheels are a bonus if your pet is on the heavy side and offer easy maneuverability around the airport.
Your new dog carrier for planes needs to be robust enough to not only deal with the bumps of travel but also a pet that may be stressed by the situation. The carrier mesh needs to be able to stand up to clawing and scratching as well as being strong enough to keep your pooch secure.
Making it as easy as possible for your pet to get inside the carrier can help them to take to their temporary travel home. Most carriers come with either half or full zip on doors on one or both ends of the carrier, while some also have a zipper entry on the top.
Your canine friend needs to be able to get plenty of fresh air inside its airline pet carrier so check how much ventilation it has to keep your pet happy. Many dogs also like to be able to see both you and what's going on around them so if this sounds like your pet, look for a carrier that has plenty of mesh to see out of. For nervous or shy pooches, a more enclosed carrier could be the better option.
For extra security or to keep a boisterous pup safely inside, look for zippers on your pet carrier that can be locked (or used with a luggage lock) or come with extra clips or clasps to keep everything neat and secure.
Your dog needs support underneath so make sure the pet carrier floor is sturdy and sufficiently rigid to prevent a hammock effect when your pooch is placed inside. Also look for a washable base in case your pet has an accident – it will also make cleaning the airline pet carrier after your trip much easier.
While it's good to keep your pet carrier as simple and as streamlined as possible, there are extra features to consider. These include expandable sections in the body of the carrier that enables you to create more space for your pet to lie down. Pockets on the outside of the carrier are also handy for those pet essentials such as snacks, wipes and medications. Just make sure any extra items don't push your pet carrier over the airline's maximum weight.

How to Measure Your Pet for a Carrier
All airlines will require your pet to be able to stand and comfortably turn around inside its airplane dog carrier. If your pet is crammed into a carrier that's too small, you'll simply be turned away at the gate, so it's essential you buy an airline approved dog carrier that's big enough for your pup.
To accurately size up your dog for his new airline pet carrier, you will first need to know his length – to do so, measure from the tip of his nose to the base of the tail, then from the elbow joint to the ground. Add half of the elbow to floor measurement to his tail to nose figure and you will have the length of your dog when he is lying down.  Now measure his height – which is from the highest point of his head (when standing) to the ground.
Your choice of airline approved pet carrier needs to allow for your pooch to comfortably stand up, lie down and turn around. As a general rule of thumb, add a couple of inches to the length measurement and no less than three inches to the height measurement and you will have a good idea as to the internal dimensions for your pet you should be looking for. Always check your carrier size with the airline's specific guidance on maximum size allowed, especially if your pet is on the larger size.
Best Airline Approved Pet Carrier FAQ:
Q: Is it safe for dogs to fly in cabin?
A: For both humans and animals, airline travel is safe but is not necessarily suited to all.  Whether it's in the cabin or in the hold, air travel can however, be stressful for dogs so before you choose to fly with your pet, make sure you are confident they'll be able to cope.
As a pet owner, it's up to you to know what they will be able to handle and take all the necessary steps to make air travel with your dog as calm and as stress free as it can be. This includes testing out your pooch in his new airline pet carrier on the ground so he can get used to being confined inside. If you're planning to bring your pooch into the airplane's cabin with you, then you also need to factor in the comfort of the passengers around you.
If your dog is prone to anxiety and fear, then perhaps flying might not be the best option for him and you should travel without him. Also, some snub-snout breeds may need careful handling due to the potential of respiratory issues under stress. However if your dog doesn't have a tendency to be anxious, is comfortable with new places and experiences, is not reactive to other dogs or people and can recognize, just like a crate or kennel at home, that the carrier is a safe space, then it's likely to be safe to fly with your pet.
Q: Should I sedate my pet?
A: The answer is no – the American Veterinary Medical Association (AVMA) advises against sedating your pet for air travel as it can increase the risk of heart disease and respiratory problems. Instead you should 'know your dog' and do what is in the best interests of your animal.
The first step to safe air travel with your dog is to know their stress and coping levels – if they tend toward an anxious response to new or strange situations then flying is probably not the best option for them.
Q: How many pets are allowed per flight?
A: When looking to book any pet onto a flight, always check the airline's policy first to see if your route permits pets to travel in the cabin. Rules vary however many airlines will allow smaller cats and dogs into the cabin and generally only one pet carrier is allowed per passenger, with a typical maximum of three – four pets total per flight. So, if your airline permits pets in the cabin, then you will need to book your tickets early to be sure you can get your dog on board. A minimum age for your dog may also be in place. If in any doubt, speak to your airline's customer service team as soon as possible.

Our Top Pick
For less than $40, with the Sherpa Original Travel Deluxe you get a lot of airline approved dog carrier for your money, which can also easily double up as an overland traveller. A decent size for smaller dogs, there's plenty of mesh paneling for ventilation and a faux lambskin liner and the wire frame ensures it keeps its shape. Robust, stylish and comfortable, this has all the doggy air travel essentials.
Sources:
The Complete Guide To Traveling With Your Dog - The American Kennel Club
Related Reads
Related Reads