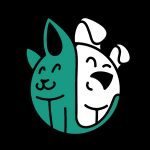 Water sports and activities have always been a great way for the whole family to bond, especially when the weather gets warmer. However, including your canine companion in these activities may require a boat ramp, not in the strictest sense, but it is far better to be safe than sorry. Here, you will find some of the most efficient, effective and best dog boat ramps on the market today.
The Best Dog Boat Ramp
PetSTEP Original Folding Dog Boat Ramp
See More Reviews

The best things in life do not have to be free, they just have to be simple. Trying to get your dog out of the water can prove to be a bit strenuous on both you and your canine companion, but with the help of a stellar piece of equipment like the PetSTEP Original Folding Pet Ramp, that no longer has to be an issue.
This dog ramp can boast of being unique for a handful of reasons, but the main one is its non-slip rubber surface that cannot be found on other ramps. This surface is there to ensure that your pet experiences super traction in both dry and wet conditions. Also, the fact that it eliminates the need for sandpaper or carpeting makes it incredibly soft on the paws. In addition to all these impressive features, this ramp is as versatile as they come and can easily fit on all vehicles and edges; so be it a boat or a truck, your furry little friend is covered.
Key Features:
It has a unique non-slip rubberized walking surface
Comes with a non-slip grip that can easily fit all vehicles and edges
It folds in half
Does not rust or corrode
Specification:
Brand

Petstep

Model

222K

Weight

22 pounds
Solvit Ultralite Bifold Dog Boat Ramp
See More Reviews

There is no need risking injury while trying to get your pet on and off various vehicles. With a piece of equipment like the Solvit Ultralite Bifold Pet Ramp, you can make life a lot easier and also ensure the all-around safety of your pet both on land and in the water. All in all, this dog ramp makes it possible for pets to get up and down without putting a whole lot of stress on their joints. In the case that your dog is a bit on the older side, you can rest assured that this is the perfect ramp for them.
Additionally, this model is both lightweight and durable, weighing only 10 lbs while holding over 150 lbs. In addition to that, it has a high traction walking surface that is textured and similar to those found on truck beds and skateboards. This altogether helps to prevent slips and streamlines movement as a whole. In addition to being highly functional, its overall design can save space, most especially because it conveniently folds in half. To crown it all up, the indentations located beneath the railing provide a convenient handle fully equipped with a safety release latch which will guard against any accidental openings.
Key Features:
It is easy to carry
It is incredibly lightweight and sturdy
Comes in a foldable design
Has a textured surface
Specification:
Brand

Solvit

Model

62321

Weight

11.6 pounds
Great Day LP500 Dog Boat Ramp
See More Reviews

When you are out on a boat, enjoying the pleasures that water sports and activities have to offer, the last thing you want to worry about is how to load and offload your dog onto your vehicle. You need a dependable means to make this happen so that you and they can partake in all the fun associated with recreational boating. With the Great Day LP500 Pet Platform, you can enjoy all these benefits and more.
It is an easy to use dog ramp that you simply have to hook to the boarding ladder of the boat and to top it all up, your dog can easily get in and out of the boat at their own will. The fact that it fits most boats with a boarding ladder is not all that makes this dog ramp a viable choice, it is also very lightweight due to its aircraft aluminum construction. In addition, it comes with gripping ridges which make for solid and safe footing for your pup as they make their way back into the boat after a fun swim. Using this dog ramp is a sure way to have mindless fun with your canine companion.
Key Features:
It is easy to use
Made of lightweight aircraft aluminum
It has gripping ridges
Compact size
Specification:
Brand

Great Day

Model

LP500

Weight

8 pounds
Dog on Water Dog Boat Ramp
See More Reviews

There are not that many dog boat ramps close to the unique design of this next product; this is just one among the many reasons that make the Dog on Water Ramp is a viable choice when it comes to purchasing a dog boat ramp.  Yes, it may be pricey, but no penny should be spared for a product with such an incredible design, some even describe it as the most comprehensive water access product out there. The ramp itself is made from 'superman mesh' and the fact that it is flexible does not take anything away from its general durability.
The deck of this dog ramp is made of a molded plastic resin that comes fitted with ridges which provide some much-needed traction whilst the through-holes help with water drainage. In addition, it is void of anything that can catch a claw or make a paw get tangled and as such, your pet is completely safe. What's more, as there is no carpet attached, you can be assured that mildew and rot will keep their distance. Apart from its robust and durable design, the dog on the water ramp is incredibly easy to use; your pet needs little to no training to completely master the use of this device.
Key Features:
It is made from superman mesh
The deck is made of molded plastic resin
Stainless steel tubing
It is incredibly easy to use
Specification:
Brand

Dog-on Water Ramp

Weight

25 pounds
PetSafe Solvit Deluxe Telescoping Dog Boat Ramp
See More Reviews

This next brand has dedicated its efforts to putting out ground-breaking products which offer all sorts of solutions to give both pet owners and their pets wonderful moments with each other. Based on this alone, it is quite evident that the PetSafe Solvit Deluxe Telescoping Pet Ramp is a great investment altogether. Designed solely for pet use, this pet ramp is made of the unique combination of aluminum and plastic which makes it one of the lightest and equally sturdy dog ramps on the market. It weighs about 13 lbs, making it easy to carry around and transport from one place to another.  
The fact that it looks like a telescope is no coincidence; that overall design is the key to making this ramp work so effortlessly. It does not work like the usual folding dog steps, rather it pulls out. In addition to that. It altogether features an ultra-stiff design that makes use of four rubber feet to keep the structure stable. Also, it comes with a strategically placed carry handle and safety release latch which altogether prevents accidental opening.
Key Features:
It is highly durable
It is easy to clean
Has a textured surface
Comes with guiding rails
Specification:
Brand

Solvit

Model

62305

Weight

14.75 pounds
Pet Gear Tri-Fold Dog Boat Ramp
See More Reviews

In the grand scheme of pet ramp designs, this next product is definitely a unique and functional one. Say goodbye to the days when it was extremely hard to get your pet in and out of your vehicle or other hard places to reach. With the Pet Gear Tri-Fold Ramp, dogs are equipped with the confidence they need to make getting in and out vehicles of all sorts as breezy as a walk in the park.
One stand-out quality of this dog ramp is the fact that its surface has a highly visible and reflective material that guides your pet up and down the ramp. The presence of its side reflectors helps to ensure the overall safety of your canine companion by altogether increasing the visibility of the ramp when it is in use. In addition, it is highly skid-resistant, and this is quite handy especially when it gets wet; you can rest assured that your pet will remain steady all through. Also, the rubber grippers located on the bottom of the ramp contribute to its overall steadiness, so there is no tipping over when it comes to the use of this ramp. The crowning glory of this ramp is the fact that it folds into three and as such, can be stored and transported easily.
Key Features:
Folds into three
Has a slip-resistant surface
Comes with high-visibility reflective material
It has rubber grippers on the bottom
Specification:
Brand

Pet Gear

Model

PG9300RF

Weight

14 pounds
Perfect Life Ideas Dog Boat Ramp
See More Reviews

It is no secret that dogs do not get excited when they spot a ladder or stairs on the dock or at the back of a boat. So, the best, and probably the only way to tackle that is to employ the use of a dependable dog ramp. It is also wise to be on the lookout for something that is not only easy on your pet but also easy on you as the owner. With the Perfect Life Ideas Dog Ramps, the same stress taken off the pet owners is also taken off the pets.
This particular model is made for short legged and heavier dogs and despite the fact that it is quite heavy duty, it still manages to be lightweight and portable. The dog ramp itself weighs about 10 lbs and can easily support a dog that weighs up to 200 lbs. Additionally, this ramp is equipped with a non-skid surface that provides that extra safety for your pet while they climb up and down the ramp. So, sit back and let this dog ramp do all the work and say goodbye to any strains that are associated with lifting your pet into various vehicles.
Key Features:
It is meant for large dogs
Has an anti-slipping surface
It folds easily for storage and mobility
It is lightweight and heavy-duty
Specification:
Brand

Perfect Life Ideas

Weight

11.8 pounds
Beavertail Aluminum Dog Boat Ramp
See More Reviews

What makes a good dog boat ladder? Is it the brand, the size or the price? As relevant as those factors may be, all in all, the totality of its qualities should point to the ladder; which should work as a convenient means for your pet to get in and out of any vehicle it is attached to. There is no doubt that the Beavertail Aluminium Folding Dog Ladder possesses such qualities and more. At its core, this two-way adjustable ladder gives your canine companion an easy and equally convenient way to enter and exit your boat or any other vehicle involved.
It is made of some long-lasting aluminum as well as stainless steel, so you can rest assured that it is as sturdy as can be. The overall design of this piece dog boat ladder also features rubber arms which can easily be adjusted to fit onto your boat. They are also a great help when it comes to preventing scratches as well as unwanted noises. To crown it all up, the ladder folds up for easy storage, so you can easily stow it away when not in use. From this, it is clearly evident that this is a viable choice of dog boat ladder for anyone looking to take their pets out on the water.
Key Features:
It is an adjustable ladder
It folds up easily for storage
Durable
Has rubber arms
Specification:
Brand

Beavertail

Model

400195

Weight

9.9 pounds
Drifter Marine Dog Boat Ramp
See More Reviews

For dogs that love the water, there are a few necessary items that are needed to make the whole process enjoyable and beneficial. Dog boat ladders may seem a tad bit unimportant, but they play a vital role in keeping the whole swimming process safe and fun. With the Dog Boat Boarding Ladder, dog owners everywhere can stop dreading the notion of loading their dog back onto the boat and simply cherish the moments they get to spend with their furry little friends.
Be rest assured that there has never been a more convenient way to get a dog back into a boat and with this industry-leading boat ladder, both the dog and its owner can enjoy some much-needed peace of mind.
Key Features:
Made of anodized aluminum
It is sturdy and corrosion resistant
Comes with a mesh netting for traction
It is adjustable
Specification:
Brand

Drifter Marine

Weight

7 pounds
Solvit PetSafe Mr. Herzher's Dog Boat Ramp
See More Reviews

This next product may be the last, but it is certainly not the least, when it comes to making your pet's life a tad bit easier; there is no better option than the Solvit PetSafe Mr. Herzher's Smart Ramp. The manufacturers of this dog rap have mastered the art of making a product that is both lightweight and also sturdy. It is evident in the fact that it weighs just 16 lbs while having the ability to support up to 300 lbs. So, the biggest of dogs can safely walk up this ramp without a care in the world.
More for your dog's safety, the ramp has a textured surface which helps to prevent any slipping, so in the case that you are dealing with an older dog or one who has some issues with mobility then you have nothing to worry about when they are on this ramp. Additionally, the guide rails located on both sides of the walking surface ensure that your pet is even more secure while walking up and down the ramp. There is little to nothing you have to worry about when dealing with this piece of equipment.
Key Features:
It is lightweight yet durable
Has a textured surface
Comes with guide rails
It is adjustable
Specification:
Brand

Solvit

Model

16220

Weight

16 pounds
Best Dog Boat Ramp Buying Guide & FAQ
There is a whole world of dog ramps out there waiting to be explored, from the common dog dock ramp all the way to the dog ramp for pontoon boat. The technicalities may seem a bit complicated but with this guide, you will surely be pointed in the right direction.
Things to Consider When Buying Dog Boat Ramps
Though all dogs could benefit from the use of a ramp, those that are old or experiencing mobility issues benefit largely from them. Whether or not your dog is spry enough to leap to safety if something goes wrong, the dog ramp should provide a steady platform for them to get on and off vehicles. Before making this purchase be sure about the integrity of the product as a whole, the water can be fun, but it can also be deadly.
Ramps are made of a number of materials; in most cases, it boils down to metal and plastic or the combination of the two. With metal ramps, you need to ensure that they are anti-rust and corrosion proof as well, seeing as they most probably will be used in water. It also helps to look out for products that are UV resistant just to add to the general longevity of the product.
The size of your ramp should be enough to carry the size of your dog, this is very important. It would be futile to match a large dog with a small ramp, that is no doubt a recipe for disaster. The easy way out of this sort of situation is to opt for one that is adjustable so as to accommodate a number of sizes. Also, the ramp should be able to fold away nicely for storage and better mobility.
Who does not want a multipurpose product? It is more beneficial to you and your pup if your ramp can be used in different capacities. Having a ramp for pool use, boat use, indoor ramps, ramps for water troughs and even a floating dog ramp can seem problematic unless you have a product that can do all this and more.  All in all, it is important to gauge the extent of your use and purchase accordingly.

Benefits of Using Dog Boat Ramps
It makes it easier for all dogs to get in and out of various vehicles. In the case of smaller dogs, they may have problems getting out of taller vehicles while bigger dogs may be reluctant to jump. Having a ramp eliminates these fears.
It makes life easier for you as a pet owner especially in the case that you own a big dog.  The constant lifting could cause long term damage and as such, it should be avoided altogether.
Dog ramps can be used in a number of capacities, not just for lifting your pet into vehicles, they can also help them to move about the home freely. With activities like getting into a bath or even a high bed, ramps come in handy.
How to Keep it in Optimal Working Condition
Be sure to clean the ramp using dog-friendly detergent
Once you are done with it, fold it and stow it away
Keep it out of the reach of children and pets since they may end up damaging it.
Best Dog Boat Ramp FAQ:
Q: What size do I need?
A: This is totally dependent on the size of your dog, be sure of your dog's general measurements as well as his/her weight in order to get the right fit.
Q: How do I install it to a boat?
A: Each product comes with its own unique set of installation instructions; however, these tend to fall into three main categories. In the first case, all you need to do is peel off the stick on from the ramp and attach it to the dock ramp on the boat. Second, some ramps come with ropes which you can tie and attach the ramp to the boat. Last, you can make the ramp a permanent fixture on the boat.
Q: How long will it last?
A: This is highly dependent on the material used to make the dog ramp, be it metal or plastic, the right precautions need to be taken to ensure that they last.
Q: How do I train a dog to use dog boat ramps?
A: The trick is to start slowly and make sure there is a reward for when they happen to get it right. Also, in the beginning, set it at a gentle incline and proceed to increase the incline as your pet gets better.

Our Top Pick
The fact that it features a non-slip rubber surface that is unlike the ones found on other dog ramps is a testament to the uniqueness of this device. The surface altogether eliminates the need for sandpaper or carpeting and as such, it is quite soft to the touch. Your pet's comfort and safety are already guaranteed based on all this, but there is more. This dog ramp can be used on all vehicle edges and can also carry any dog size. With its uniqueness, functionality, and versatility, it is definitely what you and your pet need to make life easier.
Sources:
Do You Need a Dog Ramp? - PetMD
Making Your Boat Pet-Friendly - HowStuffWorks
Related Reads
Related Reads