The Best Dog Boots in 2022
Last Updated: January 4, 2022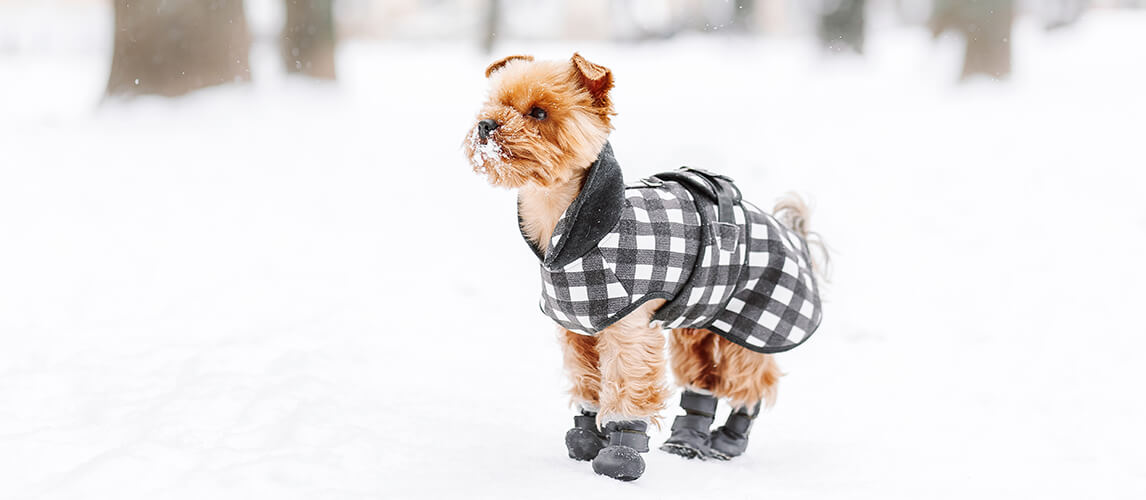 PetSide may earn a small commission from affiliate links in this article.
Learn more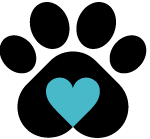 By Petside
Published 13:18 pm
If you've got a hound that's happier and feels more alive outdoors, hiking and running across uneven terrain, over snow and through puddles of rainwater, then only the best dog boots will do. These canine paw wear are also great for protecting your precious floor. Regardless of how you intend to use these doggie boots on your pet, you'd be glad to know we've come up with a listing of the best protective paw wear for your canine pal.
The Best Dog Boots
Best Dog Boots Buying Guide & FAQ
Things to Consider When Buying Dog Boots
When buying dog boots it is imperative to consider several factors. These can include the following.
Getting the correct size of doggie boots is crucial. If the shoes are too small your pet's paws will feel cramped and can soon start to hurt, making walking painful or full of discomfort. If it is too large there is a tendency that the dog boots will slip off of your pet's paws regardless of how tight you think you've strapped the Velcro closures. As such, getting the right size should be one of your ultimate considerations.
Purpose-focused protection
Different dog boots come in different materials depending on its purpose. If it is for hiking in the rain you'll need one that has exceptional waterproofing to keep your pet's paws virtually dry.
If it is intended for walking in snow or icy conditions, then one with thermal insulation as well as waterproofing is a must. If dog hiking boots is a must because you're thinking of trekking over uneven terrain with your pet, then dog boots with thick and puncture-resistant soles are a must. Of course, there are those that are designed for all-terrain, all-weather use.
While getting the right size of dog boots addresses the correct fit, sometimes you will still need some form of mechanism to allow you to make adjustments in the way you put on and secure these dog hiking boots onto your dog's paws. Velcro straps offer one of the best ways to fasten and adjust the fit of boots so your dog will be walking and running without the risk of getting these paw wear off of its paws.
Check out our guide on Umbrella for Dogs for more info.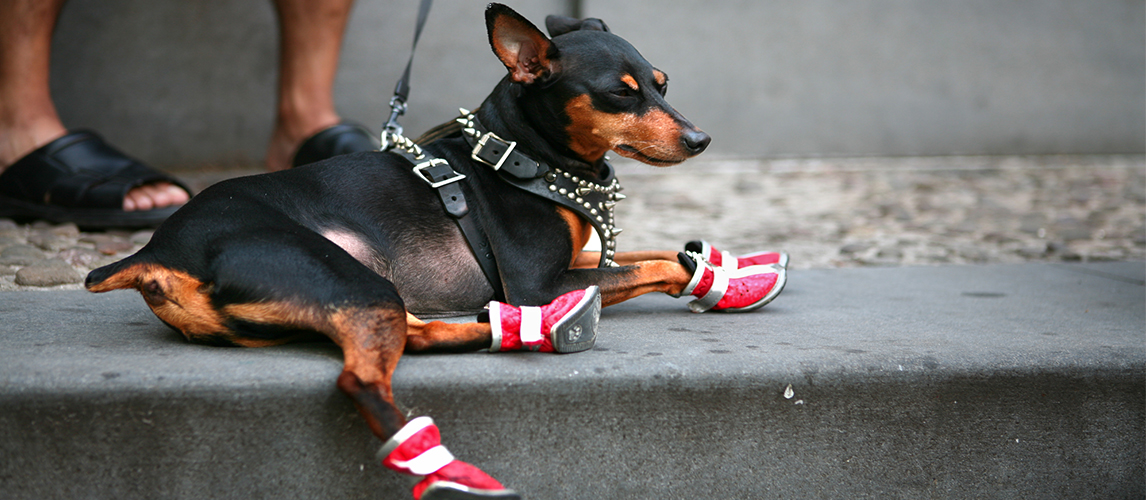 Benefits of Using Dog Boots
One of the more obvious benefits of using dog boots is protection for your hound's paws, especially its paw pads. When walking on uneven terrain, rocky surfaces, or surfaces with sharp objects, wearing dog boots can help your dog avoid getting cuts and other forms of injuries on its paw pads. The same is true with pets that venture in snowy or icy environments. Boots protect their paws from the cold surface of the ground. This also holds true during hot weather. They may be walking on scorching hot pavement risking the development of blisters.
Dog boots also help protect your pet's paws against infection. If they already have an open wound or a cut in their paws, then covering this with boots should help protect against the entry of microorganisms into the wound while still allowing your pet to enjoy what it loves to do.
Pet parents who are very meticulous about their floors should also feel glad about their pets wearing dog boots. These can help protect home floors against the scraping of the pet's nails. At least, you'll be preserving the integrity of your floor.
Take a look at our review of Paw Protection Waxes for more info.
Types of Dog Boots
There are many kinds of dog boots on the market. However, most of them will typically fall under any of these 3 broad categories depending on the way the boots are constructed or designed.
As the name implies, these have side panels made of soft, often breathable materials. These afford good protection against the elements while offering optimum comfort for your pet's paws. They resemble slippers that have thick protective soles and an upper that is made of soft breathable material. Some soft-sided dog boots also come with thermal liners to help keep the paws warm and cozy.
These offer the best protection among the 3 types of dog boots. The outer shell is typically made of weather-resistant if not weatherproof material while the sole comes with extra-large treads for the ultimate in surface traction. These are perfect for snowy and rainy conditions or even in treks over the uneven and perilous terrain. Know, however, that your dog won't actually have a 'feel' for the ground underneath its paws so it will take longer to adjust.
These are like rubber gloves but worn on your dog's paws. They offer the least amount of protection and should only be used when the surfaces your dog will be walking on are not littered with sharp debris that can puncture the rubber dog boots. The good news is that since these paw wear is rather thin your dog will have no issue adjusting to it.
You may also like our article on Dog Paw Washers.
Tips for Treating a Dog's Bruised or Cut Pads
Managing your pet's bruised or cut pads is pretty simple. First, you need to clean the wound and remove any debris that may be lodged in its pads. Sometimes swishing its paws in water should be enough to dislodge the debris. If this doesn't work you can slowly and gently pull the debris with tweezers. However, if the debris is lodged deep into your pet's paw pads you'll need to bring your dog to the vet so the debris can be properly removed. Once the debris has been removed you can disinfect the wound by applying betadine or even a mild soap with antibacterial properties.
If there is bleeding you need to apply pressure. Roll up some gauze pads and put it over the wound. If you don't have gauze pads, clean towels can be used. If the bleeding doesn't stop with 10 to 15 minutes you should bring your pet to the vet.
Cover the gauze pad or wound dressing with an appropriate bandage. Make sure that it is tight enough to apply pressure onto the wound so that it won't bleed, but not too tight so as to restrict ample blood circulation. The wound dressing and the bandage should be changed every day. More often than not your vet may also prescribe an antibiotic to help prevent secondary infections as well as analgesics to help relieve pain. For more options, check out our detailed review of liquid bandage for dogs.
Our Top Pick
The extra-long sleeve with super-secure Velcro straps and robust construction made of premium quality neoprene make the Bark Brite All Weather Neoprene Paw Protect Dog Boots our best dog boots in the market. While it is priced slightly higher than most, one can feel safer about the protection it gives to the paws of one's pets. It has excellent thermal insulation lining, keeping your pet's paws warm, cozy, comfy, and frostbite-free. Plus, the softness of neoprene is simply immeasurable, making it more like a natural part of your dog's appendages. It may be soft yet it does a good job of protecting your pet's paws against sharp objects, snow, ice, hot pavement, water, and a whole lot more. It truly is an amazing dog shoe for all seasons and terrains.
Protecting your pet's paws is important whenever you do venture outside your home. After all, you don't want your dog to injure its paws while having a good time with Mother Nature. These best dog boots should help you decide on the best protection for your dog's paws.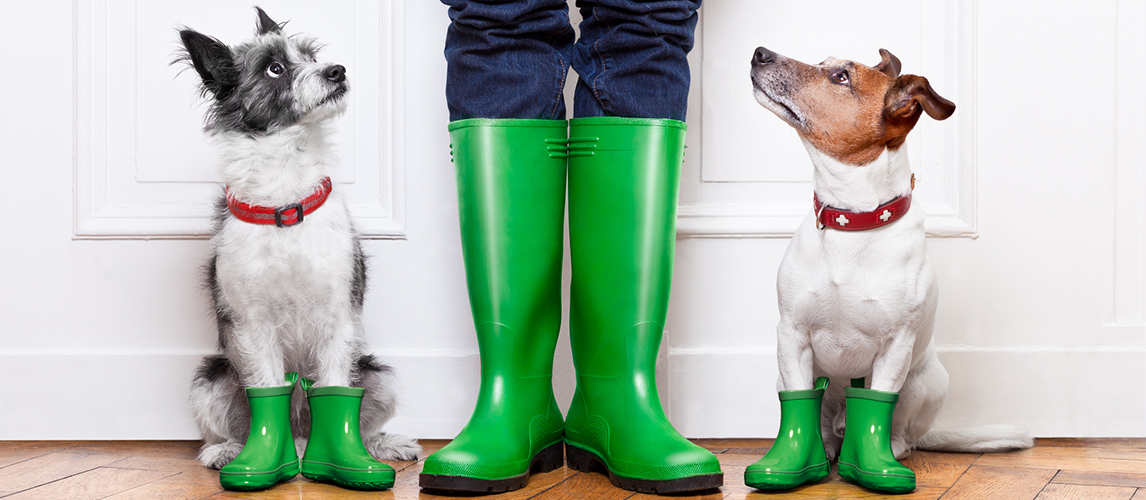 FAQ
Q:

How much hiking or running is too much on a dog's feet?

A:

Surprisingly, some dogs consider playing as more important than having painful paws. As such, they don't really mind if their paw pads wear out and you can already see some of the skin poking through. It really is not so much on the extent of the hike or the run that is going to have an impact on their paws, but rather the surfaces that they are going to run or hike on.

Abrasive surfaces hasten the speed upon which the pads get worn out. Over time, tears on the pads with visible skin flaps can be seen. In other cases the pads can appear thinner than usual, may look very red, or is already being worn away. This can predispose dogs to infections.

Generally, the exercise needs of dogs depend on its age, breed, size, and medical conditions. Working dogs generally require 30 to 60 minutes of vigorous exercise every day. Toy breeds or lap dogs usually require less than that. Regardless, it's the quality of the surfaces they are walking or running on that eventually has an effect on the health of their paw pads.
Q:

How can you tell if a dog's feet are sore or injured?

A:

If you want to determine if something is wrong with your pet's paw pads it is important to look at them in their normal state. This way you can easily identify if there are any changes in the appearance of the paws. Soreness is often depicted by the presence of redness on the paw pads. It can also be tender – meaning, it is painful when you touch it. Your dog may yelp or cry out in pain with the mere touch of its paw pads.

You can also look at the way your dog is walking. If it is limping or barely touches the ground with its paws, there's a chance that this part of its feet is hurting. You may see cuts on the paw pads. If these are not treated immediately you can actually see swelling or even the formation of pus which is an indication of an ongoing infection.

The toenails can also be inspected for splitting or cracking. This can also cause pain when walking or even running. The webbing between your pet's toes should also be inspected for the presence of foreign objects that may have pierced through the skin.
Q:

How do I get a dog used to new boots?

A:

Getting your dog to like and actually get used to wearing dog boots is not easy especially for dogs that do not like having any contraption hindering their 'feel' of the ground underneath them. However, using positive reinforcement techniques almost always does the trick.

Always make sure to get the correct size of dog boots. If it's too large your dog will be able to easily remove it in addition to feeling not comfortable walking with the dog shoes at all. The same is true if the boots are too small. This will cramp your pet's paws, causing pain or discomfort. It will not want to wear it or even to walk with it.

You should always start by letting your dog wear its new doggie boots inside your house. Even if your pet manages to remove the boots from its paws, it will not hurt it because of the rather 'safe' nature of your floor. Once you've put the boots on your dog's paws, give it a treat. This way it will associate the wearing of the doggie boots with something that is pleasant. Do this many times until your pet is already comfortable walking around the house with its shoes on.

The next phase is to bring your pet into your backyard, preferably with a leash. Always have its favorite treats with you so that it will learn that the wearing of the dog shoes is pleasant. Take it to another level if your dog is no longer actively trying to remove its doggie boots. You can then take a walk in the neighborhood, still with treats in your treat bag. Do this every day until you can start venturing into longer walks.
Q:

My dog walks funny or refuses to walk while wearing boots. Is that normal?

A:

Animals, including dogs, are not really accustomed to wearing anything. This is in the wild, of course. That is why if you put on anything on them – whether it's clothes, costumes, raincoats, jackets, bags, or doggie shoes or boots – they will try to shake this off the first few times. It simply isn't 'natural' for them. As such, putting on dog boots actually takes a lot of getting used to. So, if you see your pet walking funny or it simply doesn't want to walk while wearing its dog boots, don't worry you're not alone. This is normal. It takes time for your pet to acclimatize to the feeling of 'something' under its paws. Head over to our reviews of raincoats for dogs and dog hats for more options.