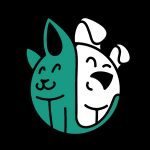 Fashion shouldn't just be reserved for humans. Dogs can look amazing if you find the right accessories! In this article we will look at dog bows – which are one of the most popular types of accessory for your four legged friends. A dog hair bow adds focus onto your dog's face and draws attention to their beautiful features. They're perfect worn alone or with matching accessories such as a dog jacket in colder months.
Before purchasing a dog bow it's important to look at a number of factors, including material used, style and price. It's also vital that the puppy bows are safe and comfortable for your dog to wear and that they're happy to wear them too.
We have reviewed a number of different dog bows and listed which ones we believe are the absolute best. We have also written a buying guide and answered your most commonly asked questions too.
The Best Dog Hair Bow
See More Reviews

See More Reviews



This dog bow set makes the perfect purchase for dog lovers and dog groomers. You get 50 pieces in the pack which have been handmade in a variety of colors and patterns. What we liked about these dog bows was that the set offered amazing value for money, for under $13 you'll get enough bows to keep you going for a very long time! The detail is so cute on these designs too. We like that there is a nice range of styles including different colored polka dot, floral, gingham and leopard print. If you are looking for an extra special dog bow tie then some of the styles even feature a little pearl or ribbon rose. These are adorable! Measuring between 3.5cm and 4cm they're not too big for most dogs to wear. As an extra bonus you also get a free pet tag with every purchase too. For variety and value for money, this product really stood out.
Specification:
Brand

yagopet

Model

HA016-50

Weight

1.6 ounces
See More Reviews

See More Reviews



Another good value pack of dog hair bows. In this package you also will receive 50 dog bows which vary in style and color. The dog bows in this set really differ in style and in the set you will find classic polka dot, flowery styles, tartan and rhinestone pieces, as well as many many more. Most styles have a matching pair so you can use the bows to create symmetrical styles for your favorite pooch. They are easy to use and just affix to your dog's hair with a rubber band. Unfortunately the band isn't covered so you will have to take care when adding this to your dog, not to pull and snag their fur. The width of the dog bows are approximately 2.5cm to 3.5cm and the length is approximately 4cm to 4.5cm. You can use these bows for a number of different dog breeds and also some long haired cats too. If they will let you!
Specification:
Brand

Hixixi

Weight

1.4 ounces
YAKA Cute Puppy Dog Bowknot Hair Bows
See More Reviews

See More Reviews



We love these YAKA dog bows as they offer something different from many others on the market. If you're not a fan of frills, lace and flowers then you will like these dog hair bows as they are different in style. Featuring a more modern design, in this set you will find 30 pairs of bows in popular prints and styles such as: leopard print, stripey, stars, flowers, cherries and plain coloured. They have been handmade from satin and we feel that the quality shows through on every bow. Unlike many other bows that fix onto your pet using a rubberband, these bows have a small alligator clip which is more gentle on your dog's hair and won't pull. These are strong and durable and suitable for dogs, cats and some rabbits too. Use them as hair accessories or as a dog bow tie for a super cute fashion look that will definitely turn heads!
Specification:
Brand

YAKA

Weight

3.2 ounces
The Thoughtful Brand 50 Dog Hair Bows
See More Reviews

See More Reviews



There are lots of dog bows on the market that use cheap materials that can break easily or cause discomfort for your dog. Luckily The Thoughtful Brand have created a set of 50 dog hair bows in assorted pairs using strong materials that really offer good value for money and quality too. The design of these bows is slightly different with a hairband that is looped through the ribbon and sewn in for long lasting wear. You won't get problems with colors wearing off with this brand either so you can reuse them again and again. These bows come in a variety of vibrant colors and styles to choose from and are perfect for dog top knots or decorative ear bows too. With this dog bow set you will also receive a free dog comb too which will help you gently comb through mats and tangles for a smoother, silky coat. Another great feature to these bows is that a percentage of the proceeds go to help dogs in need too. We feel confident that you will like these particular dog bows as they have received great reviews from discerning dog owners and groomers alike.
Specification:
Brand

The Thoughtful Brand

Weight

3.2 ounces
Chenkou Craft Random New Dog Hair Bow
See More Reviews

What we liked about the Chenkou Craft dog hair accessories was that the designs were very different from others we found online. At just under $8.00 these dog hair bows offer amazing value you for money and for the price you get a large variety of patterns, colors and materials to choose from. They say that you get what you pay for however, and with these dog bows we feel that this is true. Although you do get a large variety of bows to choose from we didn't like that the designs were held together with an elastic band. Unfortunately, these types of bands can snag your dog's hair, get stuck in mats and also snap very easily and so although they're very cheap, we feel that the fastening could be improved.
Specification:
Brand

Chenkou Craft

Weight

0.2 ounces
PET SHOW Mixed Styles Pet Puppy Dog Hair Bows
See More Reviews

Ok let's get the negatives out of the way first with this little set of dog hair bows. Although we love the design, we wish that these dog bows would have a better rubber band fitting as these tend to snag, pull and break easily. They do, however, offer good value for money and with gentle use on untangled fur, these should be fine for your four legged friend. Just use these types of dog bows with care. Now for the positives…how pretty are these designs? We think that these are the best dog hair bows for the design. They have a really cute 3D design that have been handmade with rhinestones, hearts, polka dots, lace and we even spotted a Snoopy design too – how cute is that? The pink ribbon will make an attractive feature on most dogs but these bows can also be used for cats and other animals too.
Specification:
Brand

PET SHOW

Weight

0.8 ounces
Rimobul Yorkie Pet Hair Bows
See More Reviews

Although marketed for Yorkshire Terriers, these handmade hair bows are actually suitable for a number of different dog breeds, providing they have enough hair to comfortably fit into a rubber band! Some groomers and animals lovers even like to use these with cats and rabbits too. In this pack you get good value for money with 50 pieces that vary in style and color. You will be able to choose from a large number of different patterns and styles, and some even boast faux pearls, small beads and rhinestones to add an extra element of prettiness to the bows. If you're looking for dog hair bows that stay in then these won't let you down. They have a strong elastic band but you will have to attach them gently as this type of elastic tend to snag and pull easily. All in all a good value for money product with nice variety.
Specification:
Brand

Rimobul

Weight

1.6 ounces
Best Dog Hair Bows Buying Guide & FAQ
As with many products we find online, the quality of dog hair bows will greatly differ from brand to brand. There are a number of very cheap products out there that tend to break easily, get stuck in your dog's hair or run color onto your dog's coat. Below we have included a buying guide to help you through the process of finding the perfect accessory for your dog.

Things to Consider When Buying Dog Hair Bows
There a a number of things you will need to consider before buying your dog's first hair bows. Here are just a few things to think about before making a purchase:
If you have a Pitbull Terrier then not only might a dog bow not suit your dog but also you're going to have a problem trying to attach it to their head! Make sure that your dog has enough hair to gather into a bow, comfortably. If your dog has short hair then forget it. It's not going to work and will cause your dog discomfort too.
A dog hair bow can be the cutest accessory in the world if it's worn by the right type of dog. You know your dog's personality better than anyone else and so you will know if a dog bow will suit him or her. If a dog hair bow won't suit them then perhaps a dog bow tie would look better? When we buy clothing and accessories for ourselves we only ever buy things that suit us so it should be the same for our furry friends too. Buy styles that suit them so that your dog wears the bow and the bow doesn't wear your dog!
Something which we found with the cheaper products, was that they were made with normal elastic bands. Whilst this isn't an absolute no-no, you will have to handle this type of bow with care as it can hurt your dog. Rubber bands tend to get caught in dog's fur and can snag, pull and tear hair. Not nice for your pooch at all. Another negative is that they can break easily too. Best to look for a dog bow which has a covered band or at the very least ensure your dog's fur is immaculately combed before you put it on. Some dog hair bows have been designed with a type of alligator clip which will not snag or pull your dog's hair. These tend to sit differently to the rubber band versions. The best advice is to try one of each to see which is more comfortable for your dog and which sits better.
Your dog should only ever wear a dog hair bow if they can not only tolerate it but not even acknowledge that it's there. There is no point in making your dog look pretty if they are feeling discomfort. Look for styles which offer comfortable features such as covered bands.
There are lots of different styles available to buy and luckily most dog hair bow packs come with a large variety of colors and patterns. Make sure that you buy a dog bow that suits your dog's personality and not just something you find cute!
Dog bows really vary in price and it goes without saying that quality costs more. The cheaper the dog hair bows, the less quality you're going to get. So it's worth spending extra for quality and comfort. They're also more likely to last longer then too.
Benefits of Using Dog Hair Bows
The main benefit of using a dog hair bow is of course… fashion and style! You can turn your pooch into a little head-turner by simply combing their hair into a cute little topknot and adding a focal point in the form of a bow. There are hundreds of styles available to buy and all vary hugely. Some dog bows have more traditional styles such as tartan, polka dots and stripes, whereas others are prettier with lace, faux pearls and rhinestones added. The only problem with dog bows is that once you start buying them, they become seriously addictive!
Another nice benefit is that a topknot can take the hair from your dog's eyes giving them a better field of vision and a nice new look too! In between dog grooming visits you can gather their fur into a cute bow so your dog can see perfectly whilst looking cute too. You can really change the look of your dog using a dog bow in a topknot or super cute ear bows.
Entering your dog into a competition? A dog bow will really make them stand out too.

Best Dog Hair Bows FAQ
Q: Are dog hair bows harmful to my dog?
A: Possibly. If you purchase the right type of dog hair bow then it should never be harmful for your dog. It's important to take note if the glue or material used is non-toxic and safe for animals because some will manage to remove the bow and decide to give them a good chew! The problem with elastic band and clip fittings is that these can be extremely harmful if ingested as they can get stuck in the intestines and not be able to 'pass' through easily. You should ensure that you purchase only good quality dog hair bows that have been approved by veterinary experts and make sure that the bow has been made from strong dog-friendly materials. If in doubt you can contact the manufacturer for details.
Also make sure that you monitor your dog whilst they are wearing their hair bow. If they start trying to remove it then just remove it for them as this clearly shows discomfort.
Q: What happens if my dog gets wet while wearing a bow?
A: It's no problem! But if it's heavy rain or they have decided to jump into the local lake for a swim then it's better to remove it as it could get lost and also the colour could run from a lower quality product.
Q: How do I put in my dog bow?
A: There are lots of different types of dog bows on the market that all differ in style. Normally you will find dog bows with either elastic band fittings or little metal clip fittings. Elastic band fittings will need extra care if they aren't covered. As you may know from your own hair, elastic can snag and pull hair, causing pain and sometimes a little hair loss too. So make sure the hair has been washed and combed thoroughly to remove any mats or tangles. Then (and only then) you can very gently add the bow, taking care not to pull your dog's hair or make it so tight they can't blink! The key here is comfort. Your dog should feel comfortable wearing a bow and not be aware that it is there. It can be beneficial for them to wear a bow as it means that they can see more, but only when it doesn't pull. A clip bow will just slide into place. Just ensure that this is quite firm because a loose clip can be very dangerous if your dog swallows it.
Q: Can I leave the bows in until the next groom?
A: Would you leave a hairband in your hair for weeks? Treat your dog's hair like your own and take the bow out every single day. If your dog removed the bow and ingested it then you could find yourself rushing to the vets very fast as it can block their intestines. A dog bow is an occasional accessory which is ideal for use before grooming visits but please do not leave them in all the time.  
Our Top Pick
After looking at all the dog hair bows on our list we decided that our favorite was the Yagopet 50pc Dog Hair Bows. We felt that this package provided the best value for money by far and would make a perfect choice for dog lovers and dog groomers who are looking for a wide variety of different styles. Under $13 you get 50 bows - the possibilities are endless here! We thought the details were cute on these bows and we liked that there were lots of patterns to choose from to suit different dog personalities. In the set we found leopard print, polka dot and floral designs and they measured a good size too between 3.5cm and 4cm. The one thing we weren't too keen on with this product was the elastic band fitting. Elastic bands can snag, break easily and pull hair. But we think so long as you are gentle putting in the bows and monitor your dog whilst he/she is wearing this then they should be safe and comfortable with their pretty new accessory.
If you are looking for a dog hair bow for your favorite pooch then these bows offer great value for money.
Sources:
Related Reads
Related Reads