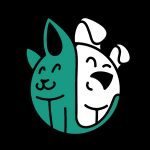 If you're a dog owner and a keen camper and have all the latest equipment but haven't yet purchased a dog tent then…what have you been doing?! Sharing your camping trip with your favorite four-legged friend is one of the most special things you can do. However, we draw the line with sharing a tent. Anyone who has ever shared a tent with a dog will tell you that if you do this, then you are in for a very restless night! Give yourself and your pooch some space and buy a special tent for your dog.
In this article we have found the 10 best dog tents and highlighted their best features, we will tell you which is our favorite at the end, answer your most commonly asked questions and give you advice on what to look for when buying a dog tent and also how to train your dog to use one, so you don't encounter any issues whilst away from home. Keep reading to discover our 10 best dog tents.
The Best Dog Tent
Petego Umbra Portable Pet House
See More Reviews

This pop up dog tent is really simple to use and has a special umbrella mechanism that allows you to pop the tent up or take it down in a matter of seconds. This dog tent is absolutely perfect for camping trips, lake, beach, park or even in the office! Fast and easy to use, the tent itself is ultra light and folds up into a messenger style bag so it's portable and easy to carry. This is a medium sized dog tent and so it's perfect for small to medium sized dogs. This is a really good investment for dog owners looking for a containment system that can be put up in seconds. It's really that simple! The tent itself has mesh windows and a type of porch so your dog can feel comfortable, with lots of free-flowing air. A good feature of the windows is that they are claw proof too so your dog won't be able to rip them easily.
Key Features:
Claw-Proof Mesh Windows
Lightweight
Pops Up In Seconds
Messenger Style Bag Included
Perfect For Camping Trips & Containment In Cars
Specification:
Brand

Petego

Model

8019808-092379

Weight

5.12 pounds
See More Reviews

What we really liked about this Alcott dog camping tent was that it was one of the most lightweight dog tents we've seen! Weighing just 1.5 lbs this dog tent is so light you would hardly notice this in your backpack. It's also really good value for money at under $40. If you are looking for an occasional or first time pet tent then this is ideal. It's made from nylon and has a waterproof base and five mesh windows to allow for maximum air circulation. The pack includes four stakes and a travel bag and can house one large dog or several small/medium dogs.
Key Features:
5 Mesh Windows For Extra Air Circulation
Lightweight
Nylon Fabric
Suitable For One Large/Multiple Small-Medium Dogs
Specification:
Brand

Alcott

Model

BBL EX OS PT

Weight

1.75 pounds
MyDeal Pop Up Pet House In A Bag
See More Reviews

A pop up dog tent can be a really handy piece of equipment to purchase if you are a dog owner. Sometimes there are situations where your favorite furry friend needs shelter and this particular tent is perfect for those such occasions. No tools are necessary with this tent as it literally opens in seconds. Another nice feature is that it folds up flat for easy storage, which is perfect for your home or vehicle. The tent offers fantastic value for money and can be used as a pop up shelter for your pooch or you can attach it between the back seats of your car to create a safety barrier between yourself and your dog. This product is made from weather resistant material and is suitable for use both inside and outside. The material is non-woven which means that it can provide vital shade for your dog, whilst the top mesh air vents provide plenty of air flow. There's also a mesh zipper door which not only keeps your pets safe but allows them to see what's happening around them too.
Key Features:
Pops Up In Seconds
Lightweight
Mesh Zipper Door
Folds Flat For Easy Storage
Specification:
Brand

MyDeal

Weight

1 pounds
Floppy Dawg Just Chillin' Elevated Dog Bed
See More Reviews

This canopy dog cot has been specially designed to give your dog both comfort and shade when they need it most. As the dog tent is elevated from the ground, the mesh bottom allows for air circulation to cool down your pooch on hot days. This is absolutely perfect for beach use or just for the garden on hot days when you want to share your time with your four legged friend. It can also be used to keep your pet warm as the elevated bottom prevents them from touching the floor. The dog beach tent has been made from the best quality Oxford fabric and has a steel frame that will last long. It's lightweight and super portable and therefore easy to transport and assemble too.
Key Features:
Easy To Assemble
Keeps Pets Cool/Warm With Elevated Base
Removable Canopy
Available In Variety Of Sizes
Specification:
Brand

Floppy Dawg

Weight

7 pounds
See More Reviews

This dog camping tent has multiple uses. Not only is it the perfect dog tent for travelling with your furry little buddy, but it's also perfect for use on a patio, lawn or indoors too. This dog tent is super lightweight at just 2.8 lbs and very portable. The tent has been designed with zippered doors for fast entry and exit and there is breathable mesh windows on all sides which prevents mosquitoes, whilst offering fantastic ventilation and views outside the tent so your pooch can see what's going on around them.
The polyester material is super durable and water resistant and the tent itself is simple and fast to assemble. This is the best dog tent we found for beach use and camping trips.                                       
Key Features:
Fast Assembly
Portable & Lightweight
Excellent Ventilation
Multiple Uses
Carry Bag Included
Specification:
Brand

Pettom

Weight

1.8 pounds
See More Reviews

This dog camping tent really stands out from the other products on the market because it has taken comfort to an entirely new level and the pop up tent includes a padded foam cushion with a removable zippered cover that can be used either inside the tent or outside. The tent has been manufactured using the latest state-of-the-art inner tension frame technology, which means that this tent can easily pop up into place in a matter of seconds. Because it is so simple to set up, it's perfect for the beach, camping trips, backyard and anywhere else you require shade for your dog. We found that this tent provided excellent ventilation too as it has four large mesh windows which not only prevent mosquitoes but also give your dog a good view of outside. The coated polyester fabric protects against UV damage and the floor is waterproof too.
Key Features:
Padded Foam Cushion For Extra Comfort
Simple Pop Up Design
Ultra Portable
Multiple Uses
For Medium-Large Dogs
Specification:
Brand

GigaTent

Model

PT03

Weight

3.5 pounds
See More Reviews

This dog camping tent is definitely one if the best value for money tents on the market at under $14. This is absolutely perfect for occasional use or use for gardens and indoors. The tent is made from super durable fabric that is bite, scratch and wear resistant and provides your beloved family pet with a comfortable and private space of their own. This is the perfect little tent for assembling when your pooch needs a bit of shade outside.
Key Features:
Good Value For Money
Machine Washable
Ultra Portable
Multiple Uses
Specification:
Brand

Ruixiang

Weight

1.1 pounds
Etna Waterproof Portable Dog House
See More Reviews

One of the best features of this portable dog tent is that the durable cot keeps pets elevated from the ground. This means that your cat or dog is kept well away from the elements, therefore keeping them cool or warm depending on the ground temperature. It's also covered, offering shade from sunshine and shelter from rain. This is absolutely ideal for camping with your dog or using in your own garden or on the beach. Both the cot and cover are made from water resistant materials and the metal frame can withstand all elements. There is a breathable mesh floor and back section which allows for fantastic ventilation and it's super portable and lightweight too. We felt that this dog tent provided really good value for money.
Key Features:
Water Resistant
Washable
Elevated Cot To Protect From The Elements
Specification:
Brand

Etna

Model

4786

Weight

2 inches
Pawhut Outdoor Camp Pop Up Dog Tent
See More Reviews

Not only are mosquitoes annoying for animals but they can also be dangerous as they spread disease. Luckily this outdoor pop up pet tent features zippered doors and breathable mesh windows which prevent bugs getting into the tent and can provide a nice flow of air through the tent – keeping your pet happy and cool. This is the perfect pet tent for trips away, garden use and beach use. It also features a smart design which means that it is super easy to put up and take down when needed. The fabric is moisture proof, dustproof, waterproof and UV protected and therefore can take most weather conditions. This is a super sturdy tent that is perfect for camping, it even comes with its own bag for ease of travelling.
Key Features:
Water Resistant
Easy To Assemble
Zippered Doors
Breathable Mesh Windows
Specification:
Brand

Pawhut

Model

D1-0170

Weight

3 pounds
Winterial Outdoor Pop Up Dog Tent
See More Reviews

Another pop up dog tent that has really taken comfort into consideration. This is by far, one of the easiest pop up dog tents that you will ever use. It comes fully assembled and involves a one step process which makes it absolutely ideal for beach use! There is a two inch foam pad included which will protect your dog from a hot or cold ground. The tent is UV protected and comes with ground anchors for added safety. The bonus of this tent is that it literally pops up within a few seconds too! So easy. There is a large mesh screen for visibility, air flow and protection against bugs and the tent comes with a carry bag included.
Key Features:
Super Fast Pop Up Dog Tent
Easy To Assemble
Storage Bag & Sleeping Pad Included
Lightweight
Breathable Mesh Window
Specification:
Brand

Winterial

Weight

2.8 pounds
Best Dog Tents Buying Guide & FAQ
In this section we will explain what features you should look for in order to find a good quality dog tent. We'll highlight the benefits of owning a dog tent and explain how you can train your pup to use your dog tent correctly. We'll answer your most commonly asked questions below.
Things to Look for in a Dog Tent
One of the most important features. When you are looking for the best dog tent then you will need to look at the type of fabric it is made from. Is is waterproof or water resistant? Is the frame hard-wearing? Lightweight? Make a note of where you intend to use the tent and how often and this will determine which fabric is suitable for your needs.
Is the dog tent something that you will be using often? Will you be keeping this around the house? In the car? Or might you be travelling with a dog tent in your backpack? If this is the case then you will want to take the weight of the tent into consideration and opt for something super lightweight.
These are very important. A good quality dog tent will always have mesh vents in the sides and often in the zippered door. Not only do these mesh sections keep away bugs such as mosquitoes, but they also provide vital air flow and give your dog something to look out of. Take a look at the dog tents that feature elevated cots with mesh bottoms - these provide the ultimate comfortable experience for your four legged friend.

Dog tents are pretty easy to assemble as they are usually small and don't contain many separate parts. If you are comfortable assembling tents, then a traditional tent may be suitable for your needs, otherwise opt for a pop-up version. Pop up tents are fast and easy to use, making them perfect for beach trips and when you need a fast shelter for your dog. They also fold down easily too.
Don't put your Great Dane in a small tent! When purchasing a dog tent please take into consideration the dimensions as you want your dog to have the most comfortable experience possible.
If you buy a budget dog tent then you're not going to get the best quality product out there. A budget option is fine for occasional use but if you're planning to take this on regular camping trips then it's best to 'up' your budget.
Make sure that your dog tent has nice mesh windows so your dog can watch the world go by, ensure the size is correct and also look at tents that contain padded cushions. These will provide your dog with the best comfort.
Will you be using your dog tent to provide shade on the beach or garden or do you intend to use it for an overnight camping trip? Make a list of your intended uses before looking at dog tents in order to find the most suitable tent for your dog.
Benefits of Dog Tents
There are many benefits to using a dog tent and it makes sense that every dog owner should have one!
Here are the top benefits:
Sharing a tent with your dog when you are camping makes no sense at all. You are both used to sleeping in your own space and will inevitably be disturbed by your dog if they are curled up next to you in your small tent! Both you and your dog will get better sleep if you have your own space.
One of the most obvious benefits of using a dog tent is that it will protect your dog from harmful insects. Not only beneficial for camping trips, your dog will be protected wherever you decide to pop up your tent; be it the beach or garden.
If you're spending the day at the lake or beach and the weather is sunny then you will want to give your dog a little respite from the heat. What better way of doing this, than to give them their own sheltered tent which will give them plenty of airflow and shade? It will also protect against rain.
Pop up tents can be really handy when you need to contain your pooch and keep them feeling safe from the outside world. Dog owners have been known to use them in the corridors of the veterinary clinic as well as in cars to keep their dogs from being over stimulated.

How to Train Your Dog to Use a Dog Tent
Not all dogs are natural campers and this is why we need to train them how to feel comfortable in a dog tent. The first thing you will need to do is to get your dog used to the tent. Assemble it in your backyard or home and throw in a few treats to get your dog's attention. Reinforce stay by giving them more treats when they are inside and settled. Always leave the door flap open so your dog doesn't feel trapped. If your dog is too wary then keep the tent up for a while and occasionally throw in treats so they associate the space with reward. Once your dog is comfortable with the tent try using it in different environments and rewarding them with treats whenever they stay and lie down.
Best Dog Tents FAQ:
Q: What is a dog tent?
A: A dog tent is a small tent that has been specifically designed for dogs. Some of the tents are designed for camping use and will sit next to yours as you set up camp. The idea is to give you and your dog, valuable sleeping space. Some pop up dog tents are designed for leisurely use: around the garden and at the beach. They provide temporary shelter for your dog as well as protection against insects and weather conditions.
Q: How do I fold a dog tent?
A: Each dog tent will be different in the way in which they fold. Pop up tents are well known for folding down easily and can be stored away with ease too. Manual tents are normally relatively easy to fold too and will involve the inner frame being removed and then the tent material folded into a portable bag which is usually included.
Q: How do I clean a dog tent?
A: To clean a dog tent you would treat it exactly the same as any other tent and keep it well away from washing machines or harsh detergents. All you need to clean a dog tent is warm water with a mild soap solution - just use a cloth or sponge to wipe the inside and outside of the tent. Keep the tent assembled until completely dry to avoid mold forming.
Our Top Pick
Our favorite dog tent was the Petego Umbra Portable Pet House & Containment System. We found that it was super easy to use and excellent quality. It wasn't the cheapest on our list, but we feel that you shouldn't opt for budget when looking for a decent dog tent that you can take with you on camping trips. This is a simple to use product with a special umbrella design that allows you to pop the tent up and down in seconds. It's ideal for camping, beach & lake use and for shelter and shade in the garden. This ultra light dog tent comes with its own bag for easy storage.
Sources:
Related Reads
Related Reads