The Best GPS Trackers for Dogs in 2022
Last Updated: January 4, 2022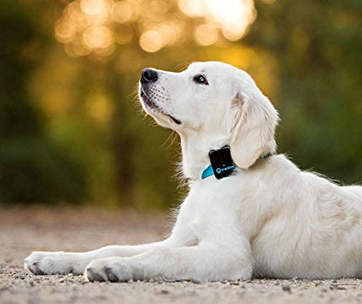 PetSide may earn a small commission from affiliate links in this article.
Learn more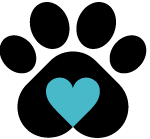 By Petside
Published 13:38 pm
As much as you would like to, it can be very difficult to keep track of your dog's whereabouts at all times. Most pet owners have experienced the feeling of panic of their furry friend running off and not being able to see where they have gone. By getting a GPS tracker, you don't have to worry about putting out missing dog posters as you can keep track of them at all times.
Some GPS trackers also have other functions too. They allow you to check your pooch's daily activity levels, comparing it to dogs of their breed, age etc. But before you make a significant investment such as this one, you need to consider your options and look in more detail at some of the best products on the market. Luckily for you, we are here to help you with this task with our detailed product selection!
The Best GPS Tracker for Dogs
Best GPS Tracker for Dogs Buying Guide
Features to Consider When Buying GPS Tracker for Dogs
Before settling on your chosen GPS tracker for dogs, it is worth looking in more detail at a few of the important features that can help you make your mind up.
Accurate Location Tracking
Most people buy a GPS tracker for their dog so they can see exactly where they are at all times. And this means that you need an accurate location tracker. Many modern trackers use cellular connectivity to improve their accuracy levels throughout the country. Others come with preloaded maps to track location and movement. And while some promise tracking within a few miles of the device, other GPS trackers offer worldwide coverage, which will be especially important if you plan on taking your dog abroad to unfamiliar territory. Also look out for real-time mapping, which updates you on your dog's location immediately and without delay.
For the GPS trackers which require cellular connection, you need to bear in mind that they require a monthly subscription to work. But for many pet owners, this is a price worth paying for accurate tracking of their four-legged friend.
If your dog loves going for a dip in the water whenever they get half a chance, it is important that the GPS tracker can resist this. Otherwise, you are likely to find that your tracker breaks very quickly. Even if your dog doesn't like swimming, there is still every chance that they could get caught up in the rain or end up slobbering all over the collar! While we are on the subject of weatherproofing, some trackers have additional shockproof and dustproof features to keep them safe.
Choose a GPS tracker with a longer battery life and you won't have to worry about continually recharging it all the time. The last thing that you want is for your dog to go missing, and you suddenly find that the battery has gone dead. Most have battery lives which last for at least a couple of days, but some trackers extend for a week or longer depending on their usage levels.
Notification and Alert Systems
Most GPS trackers come with a notification and alert system which tells you when your dog has wandered out of a pre-set 'safe space' location. Some allow you to choose whether you want to get these via email, text, app notification etc. After all, if your furry friend manages to get away from their designated area, you will certainly want to know about this at the earliest possible opportunity.
While you may buy a GPS tracker for its ability to see where your dog has gone, additional activity tracking features may sway you to buy one device ahead of another. Just as wearable technology such as Fitbits allow you to track your own activity levels, the same is true of some trackers. You can get information such as how far they have walked, their speed, and the route that you have taken on your most recent walk. This information helps you to customize your exercise plans for them, as well as allowing you to adjust them if required.
The final points to consider are any additional features which could end up swaying your decision. For example, some trackers include the option to set additional alerts, such as if your dog's environmental temperature changes. Others include LED lights for night-time walks.
You may also like our article on Wireless Electric Dog Fence.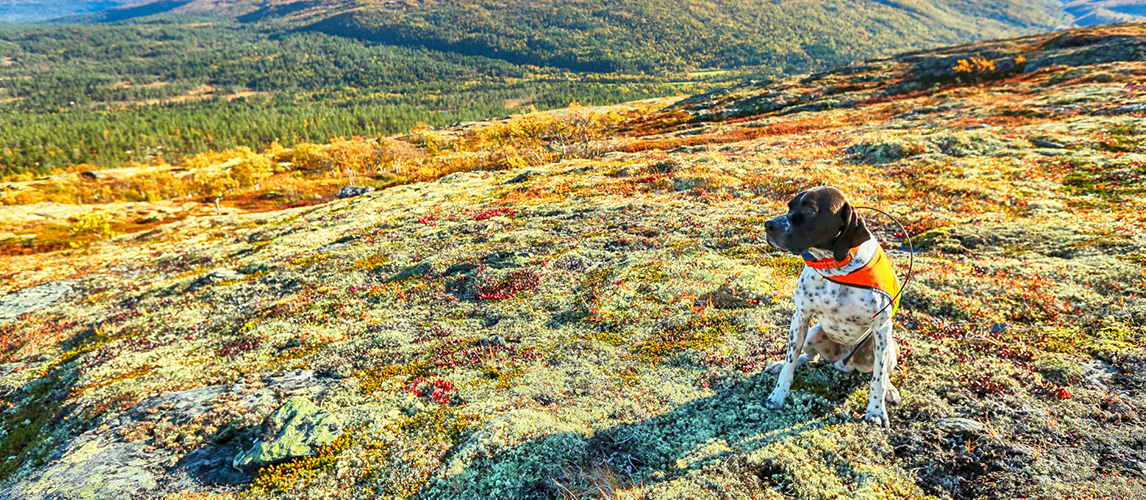 Benefits of Using GPS Tracker for Dogs
Before you decide to buy a GPS tracker, you may want some more information on what benefits you can expect to receive. Check out this list of the top advantages.
Make Sure Your Dog Doesn't Get Lost
The number one advantage is obvious, but still important to mention nevertheless; you can ensure your dog's safety by tracking where they are at all times. Some dogs are not as disciplined and can end up getting lost very easily. Even the best-behaved pooches can bolt off after a squirrel. But with a GPS tracker, you can see exactly where they have gone to ensure that you get them back as quickly as possible. A device such as this one can save you a lot of worry and gives you greater peace of mind when you are out walking them. If you are unlucky enough to have your dog stolen, you have information which you can report directly to the police. The smaller and more discrete ones are more likely to get overlooked by any criminals.
Knowing that you always have a tracker on your dog also gives you the confidence to afford them more freedom. After all, you can set up a notification system to let you know if they should wander out of their safe space. This means that when you are next out on a walk together, you don't have to worry so much about watching them like a hawk, and you can instead relax and enjoy the experience more. If you need to adjust the safe space, you have this option.
Track Their Physical Activity
Just as it is so important that you get regular physical activity, the same goes for your dog. Different breeds require varying amounts of exercise, but if you have a tracker on them, you will get a much more accurate picture of whether they are getting enough or not. And this is especially important if you have an overweight pooch or an older dog who needs to keep active. It also provides a point of interest knowing information such as how fast your dog can run – and it may give you something to boast about at your local dog park! You may also be able to get useful information like heart rate, which you can report back to your vet to find out if they have any recommendations or improvements to make.
Some GPS trackers allow you to store information such as the route you have taken on your walk. This makes it much easier to repeat your favorite rambles without forgetting where you have gone. Other trackers even give you the chance to store info such as your dog's vet records, which gives you a digital backup and instant access to them if you should need it. Some will allow you to track your dog's movement over a pre-set period of time. This information can all contribute towards ensuring that your furry friend gets enough physical exercise, and you can always change things up if needed.
Whether you choose a GPS collar or a tag which attaches to your furry friend, you don't have to worry about the tracker irritating them. In fact, much of the time, dogs are not bothered at all by wearing them. If you choose one of the models which transmit information directly to your smartphone, you don't have to worry about bringing along anything else on your walk. Everything you need is transmitted to a device which you always carry with you anyway. Even if you choose a radio-wave transmitter, it is only an extra lightweight handheld device to bring with you. Take a look at our reviews of dog ID tags and leather dog collars for more options.
Types of Pet Trackers
There are two main types of pet trackers to choose between. Each one has its own set of pros and cons, but it is worth knowing more about both so you can make a more informed decision about which is best for your pup.
These trackers come in two parts: a radio transceiver which you attach to your dog's collar and a handheld radio which you keep. When you press a button on the handset, this will transmit radio signals to your dog's collar, which will then be picked up and pinged back to your device. Generally, these have a range of several miles, so you have a big scope of checking where your dog has gotten to. These are also useful for pet owners who do not have access to cellular services or GPS coverage in their local area. On the downside, you will not be able to see if your dog has gone out of range. The radio transmission can also be negatively impacted by obstacles, so you may not always get an accurate picture of your dog's location.
Your other option is to get a GPS pet tracker, which uses orbiting satellites to tell you where your dog is with precision and accuracy. You can download an app onto your smartphone to monitor their location at all times. You can set up notifications to see if they have wandered away from a pre-established area, and they also allow you to track your dog's activity levels. Some premium devices even come with real-time tracking. On the downside, many companies use cellular network tracking, which requires you to pay a monthly subscription to have access. For many pet owners, this improved service is worth shelling out a bit more cash for. But there is a GPS tracker mentioned above which does not require a monthly fee, and this could prove to be the future of these devices.
Head over to our review of Dog Cameras and Monitors for more options.
Choosing the Correct Size of GPS Tracker for Your Dog
Getting the size right before you part with any money stops you from having to go through the effort of returning and replacing it. Some tracking devices come within a collar, so you just need to measure their neck size accurately to stop it from being too tight to cause strangulation or so loose that it slips off. Follow any guidelines provided when it comes to size.
Other devices need to be attached directly to their collar, and you want to avoid putting on something too bulky which is likely to weigh their head down. Many brands come with guidelines which state that the dog needs to weigh a minimum of nine pounds to wear the tag. If they are any smaller than this, you may need to choose a collar tracker instead.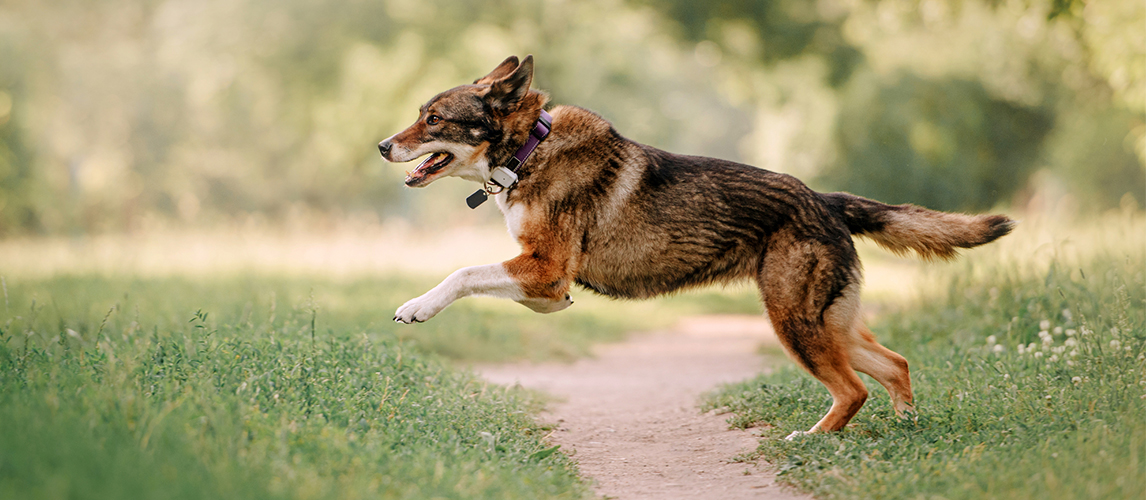 Our Top Pick
Our number one choice of pet tracker is this one from Whistle 3. Using a combination of GPS and cellular technology, you can check your pet's location anywhere in the US. Set up the safe area for your dog and you can choose to have text, app, or email notifications to see where they are.
If you need more detailed information, you can check up on where they have been over the past 24 hours. This function allows you to see if you need to adjust their physical activity levels to be more in line with their weight, age, and breed. The battery life is extra-long, so you don't have to worry about recharging it quite so often.
For us, it ranks comfortably at the top of our list.
FAQ
Q:

What is a GPS dog tracker and how does it work?

A:

A GPS dog tracker is a device which tracks the location of your canine companion and allows you to see where they are. Some use satellites, while others make use of wireless internet connection. Others utilize Bluetooth technology or radio frequency. Whichever one they use, a device which you attach to your pet such as a collar or chip transmits location information to another like your smartphone or a handheld device. The type of technology affects the distance you can track your pet, as well as the exactness of the location that you receive. GPS tech is the most precise, while cellular-based devices tend to give you a more approximate location. As for the rest like Wi-Fi, Bluetooth, and radio signals, they will only work as long as the device is in range. Many dog trackers include additional functions like the option to track how much physical activity your dog has done, or record walks you have undertaken.
Q:

Can you track your pet with a microchip?

A:

You don't get the same type of tracking abilities with a microchip that you do with a GPS tracker. Microchips provide permanent identification for your pup including their name and your contact information, making the odds of them being found and returned to you greater. GPS devices talk to satellites and give you a precise location. But it is still a good idea to get your pet microchipped, as these are permanent and will make it more likely that your dog is found if they happen to get lost when they are not wearing the GPS tracker, or it has run out of battery.
Q:

Do I need to download an app to use a GPS dog tracker?

A:

The answer to this question depends on the GPS tracker you choose. Some require an app, but others use a website. Some are handheld devices which give you all the information you need directly on there. Check the product description for more information on whether you need to download an app or not.
Q:

Can I use paw tracker on multiple pets?

A:

Some GPS dog trackers give you the option of tracking multiple pets, as long as each of the animals is fitted with the same tracking technology. If you only have a single tracking device, you can obviously only keep track of a single animal.
Q:

Is the GPS tracker waterproof?

A:

Many of the GPS trackers which we have discussed above are waterproof, but always double check before allowing your dog to go swimming while wearing it or taking them out in the pouring rain. If you don't want to risk damaging the device inadvertently, it is always worth going for a waterproof model to ensure that you don't have to keep taking it off and putting it back on all the time.