The Best Electronic Dog Door in 2022
Last Updated: January 4, 2022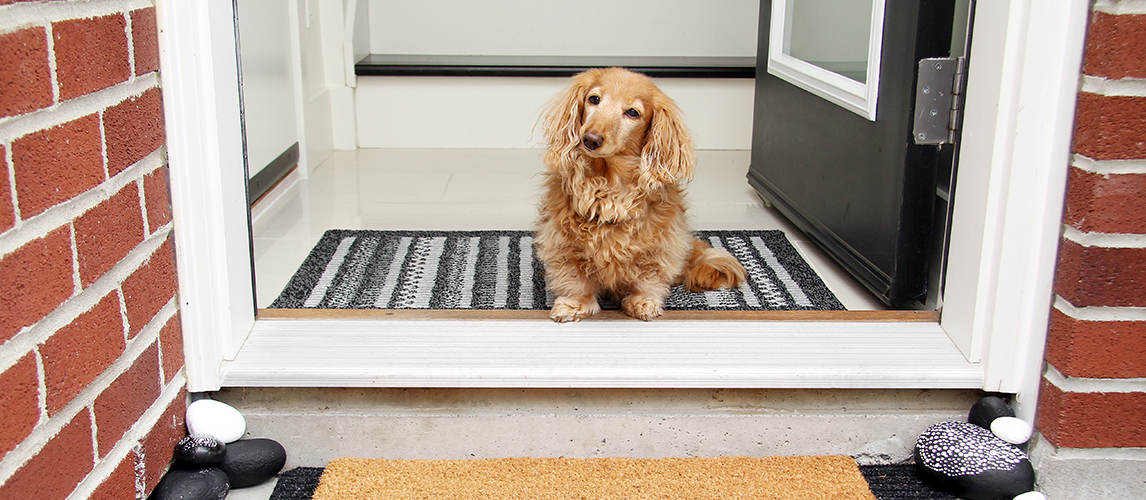 PetSide may earn a small commission from affiliate links in this article.
Learn more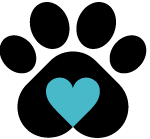 By Petside
Published 08:22 am
Are you fed up of having to leave your back door open so Fido can go in and out, even in freezing cold weather? Or, of walking through the door and stepping in yet another puddle because your new puppy or elderly dog needed to go outside RIGHT NOW and couldn't wait for you to get home? If so, you need an electronic dog door. This clever gadget will transform your, and your furry friend's, life - so much so that you'll wonder what you ever did without it.
For those not already in the know, an electronic dog door is a high-tech 'cat flap' that only opens when a microchip or collar key attached to your dog is in range, granting them entry, but no one else. Electronic pet doors can be an incredibly useful addition to your home, allowing your dog to pass between your home and garden without your assistance, whilst still keeping other animals out, and your house fully secure.
Read on for our comprehensive buying guide to five of the best electronic dog doors on the market, as well as features to look out for and FAQs, to help you make an informed decision as to which automatic pet door is right for you and your pup.
The Best Electronic Dog Door
Best Electronic Dog Door Buying Guide & FAQ
Features to Consider When Buying an Electronic Dog Door
With so many great electronic dog doors on the market, it can be hard to know which one is right for you. Here are some of the most common features to consider before purchasing a smart dog door:
Electronic pet doors can be activated by either an external tag attached to your dog's collar, or by their existing microchip. You might prefer a microchip activated pet door if your dog doesn't wear a collar all the time, whilst a collar tag is a great option for larger dogs, as microchip activated pet doors tend to only be available in smaller sizes. Collar tags can be powered by ultrasonic, RFID, radio-frequency or magnetic technology, with advantages and disadvantages to all – for example, magnets are reliable and easy to replace, but can be susceptible to interference from nearby moving metal parts, such as a washing machine. Do your research and read customer reviews to help you decide which type is most suitable for you.
Check out our guides on Dog Collars and Leather Dog Collars for more info.
What material can it be installed in?
A high tech pet door can be installed in a door, wall or window. Different variations are available depending on where you want to install it, or you may need to buy an additional adaptor kit for walls or glass – make sure you're clear on this before purchasing.
Electronic dog doors can be mains or battery powered - do your research to find out which would be the most energy-efficient and cost-effective for you. You should also consider how the collar tag is powered. If it uses batteries, investigate how long they are likely to last, and how easy is it to replace them. Will this be a one-off investment, or are you committing to a regular cost?
It is important to choose the correct size of automatic pet door for your dog. Go too large, and you've got an unnecessarily big hole in your door; too small, and well, you might come home to find Fido stuck and feeling pretty sorry for himself. There are many different sizes of electronic dog doors available, so it shouldn't be a problem to find a perfect fit. See our Dog Door Size Chart below for more information on how to measure your dog for a smart pet door.
Another important consideration, especially if you have more than one dog or are thinking about expanding your furry family in the future, is how many chips the smart pet door can be programmed to remember. If you know you will need more tags than are included with the door, make 100% sure they are available before purchasing.
Each electronic dog door has its own functionality, so think about how you need yours to work before investing. Does Fido have a curfew? If so, you might want a door with a timer function. Are you worried about your loveable fool's ability to master a push-open door? A vertical opening mechanism may be best. Do you want the door to open only when your dog is approaching with intent, not just sauntering by on yet another sniffing mission? Consider a door with directional technology, such as the Pet Power High Tech Electronic Pet Door.
Of course, cost is an important factor to consider when making any purchase, and in the case of electronic dog doors, there can be a huge price difference between different brands and styles. Consider whether you would prefer to start off with a more affordable model to test if your dog gets on with it, or whether you would be happy to invest a little more for a higher quality smart pet door.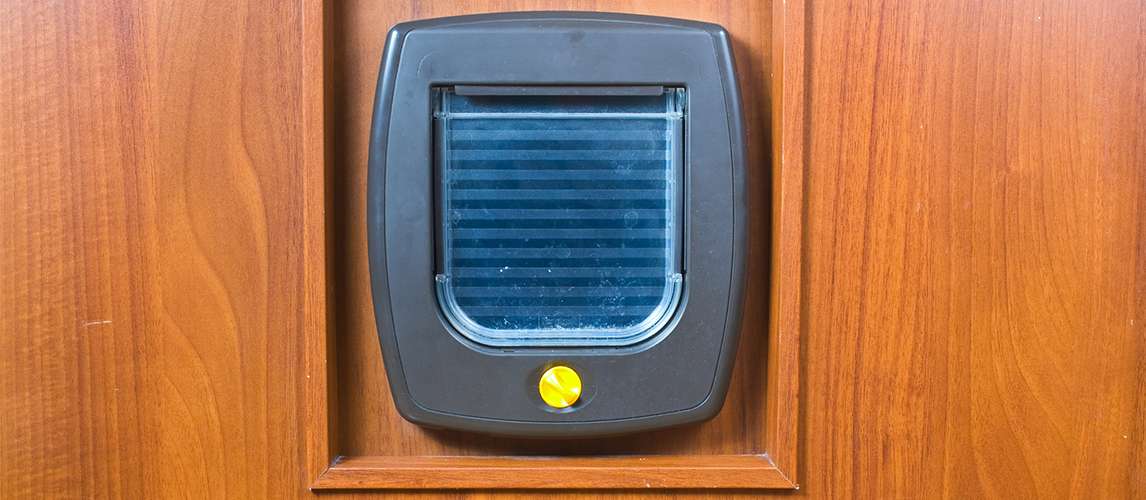 Why Should You Buy an Electronic Dog Door
There are many reasons why you should consider buying an electronic dog door - they can be an incredibly useful addition to your home, improving both your life and the life of your furry friend. Here are some of the best reasons to choose an automatic dog door:
Installing an electronic dog door in your external door means that your dog has constant access to the outside world. This can help your furry friend feel less agitated when you're not home, and provides stimulation to combat boredom and furniture-chewing urges. Many dogs also struggle to get enough physical exercise, and this is an easy way to increase their time spent on-the-go. Even a lazy dog will sometimes just want to see what's changed in the backyard in the last two hours (nothing), and an electronic dog door can offer them this small pleasure. Please note that if you are allowing your dog access to the garden when you're not home, you must ensure it is well-fenced and secure, with no potential hazards such as wild animals or swimming pools.
Check out our detailed reviews of Electric Dog Fences and Dog Playpens.
An automatic pet door means your dog can be allowed to pass freely between your home and garden, without your assistance. Whilst this should never be used as an excuse for regularly leaving your dog alone for long periods of time, it can be very useful for when you are out or at work, assuring you peace of mind and lessening guilt at being a bad doggy parent if you are delayed home. It can also be helpful for when you are home, but don't want to leave the door open, or are unable to get up frequently due to illness or mobility issues (or, maybe you just really need that Sunday morning lie-in!)
Being able to go to the toilet whenever they need to not only affords your dog comfort, but can be vital for toilet training puppies, if your dog is ill, or if they are advancing in years and their bladder function isn't what it used to be. It's no fun coming home from work at the end of a long day to a tail-between-their-legs doggy and a puddle (or worse!) on the floor, needing to be cleared up. Guess that glass of wine will have to wait then… With an electronic dog door leading to the garden, your dog will be able to go to the toilet outside whenever nature calls – meaning a happy doggy, and an even happier doggy parent.
Control multiple pets' movements
This sounds a bit sinister, but all it means is that most electronic pet doors can be programmed to work with more than one chip, so they can be used for multiple animals. This feature also means that you can choose to give some of your pets an access key, but not others, which can be useful if, for example, your dogs are allowed to go in and out during the day, but your cats are not so lucky.
The particular benefit of an electronic dog door is that it responds to a tag attached to your dog's collar or their microchip, so it will only open for them. This makes it much less likely that unwanted stray animals or wildlife will gain entry to your home, compared to a manual pet door – although bear in mind that it is still possible if they were tailgating your dog.
In comparison to a manual door, electronic dog doors are more secure, as they automatically lock after your dog has passed through and the chip is no longer in range. You can also fix this type of smart pet door locked permanently when not in use. In this state, the door is fully sealed and insulated, minimising any drafts. Many automatic dog doors also come with additional security features, such being made from bulletproof material. Sadly, intruders are still always a possibility, but they are much less likely with this type of high tech pet door.
It's not a nice thought, but if the worst should happen and your house caught fire whilst you weren't home, your dog would be able to use their electronic dog door to escape into the safety of the garden.
Dog Door Size Chart
In order to ensure you are buying the correct size of automatic dog door for your dog (and that you don't end up with an unnecessarily big hole in your door!) you should always consult the size chart provided by the manufacturer for your chosen door. Use a tape measure to take the required measurements from your dog (when they're feeling compliant!) and remember to account for the fact that if your dog is young, they may still be growing. If you have more than one dog, always take the measurements from the largest one.
As an example, the measurements you need to determine the size you require for the PetSafe Electronic SmartDoor are your dog's weight, and two specific width and height measurements. For the width, measure whichever is wider out of your dog's hips and chest, then add 2 inches; for the height, measure from your dog's shoulders to whichever is lower out of the bottom of their chest or belly, and add 2 inches.
This is the size chart you would then follow for our top pick, the PetSafe Electronic SmartDoor:
| | | | |
| --- | --- | --- | --- |
| Dog's weight: | Dog's height: | Dog's width: | SmartDoor size: |
| 1 – 15lbs | Up to 7 1/2" | Up to 5 1/8" | Small |
| Under 100lbs | Up to 15 3/8" | Up to 10 1/8" | Large |
Bear in mind that these measurements relate to the size of the flap your dog will be fitting through, not the size of the overall unit.
Our Top Pick
The PetSafe Electronic SmartDoor is our top pick for an electronic dog door that is functional, convenient and affordable. It uses radio-frequency technology to sense a SmartKey attached to your dog's collar and opens only for your beloved pup – giving them their very own key to your home! The PetSafe SmartDoor will work with up to five SmartKeys, and is available in two sizes, so it's perfect for furry families in all shapes and forms.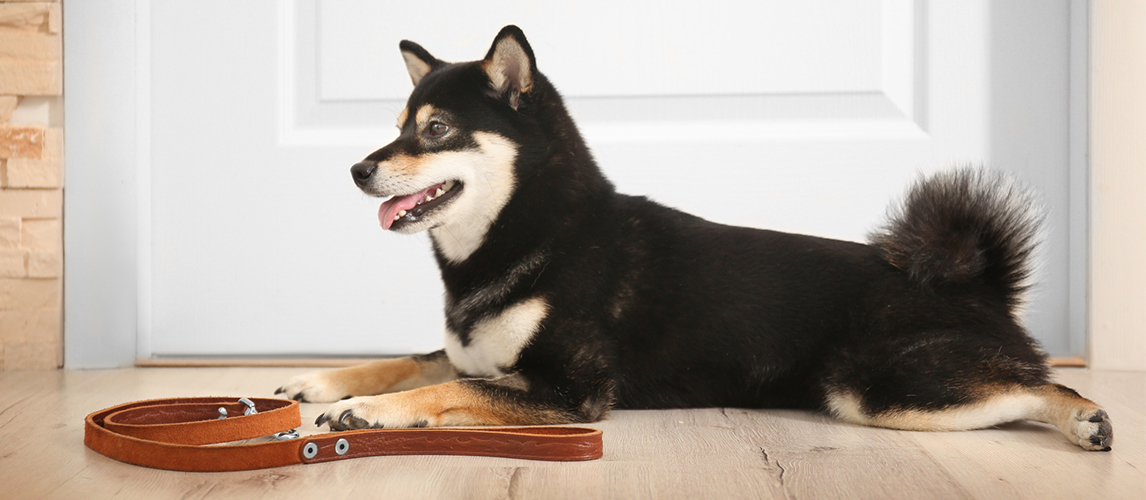 FAQ
Q:

What is an electronic dog door and how does it work?

A:

An electronic dog door is a high-tech variation of the traditional 'swing-close' manual pet door, that uses ultrasonic, RFID, radio or magnetic technology to react to either a chip attached to your dog's collar, or their microchip. This dog door with sensor is installed in an exterior door of your house, and will be triggered to open automatically when it picks up the signal from your dog's chip, locking again once your pet has moved out of range. This allows your dog to pass between your home and garden without your assistance, whilst limiting the risk of other animals without chips being able to enter your property.
Q:

How do you install a doggie door?

A:

An electronic doggie door can be installed in the door, wall or window of your home. Generally speaking, you will need to buy a specific door for the intended location, or purchase an additional adaptor kit if you want to install it in a wall or in glass. Whilst most automatic pet doors are listed as easy to install yourself, unless you are a DIY pro, it is always wise to consult a professional, as incorrect installation can affect the function of the door. If you decide to attempt it yourself, follow the instructions carefully - installing a doggy door involves making a hole in the exterior of your home, so it's not for the faint-hearted.
Q:

Can I install an electronic dog door in the wall?

A:

Yes, most electronic dog doors can be installed in a wall, although you may need a conversion kit. Each dog door is different, so research thoroughly to find out if and how you can install it in a wall. Most of the automatic pet doors featured here come designed for door installation as standard, and require you to either purchase a different variation, or an additional conversion kit for wall installation. This generally involves adding some kind of short 'tunnel' between the frames to account for the extra thickness of the wall. Make sure to measure the thickness of your wall first, to ensure this option is suitable for you and avoid disappointment.