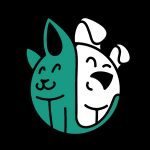 It may be misleading to think that dogs somehow can withstand the colder winter days. However, just like humans, they need a warm and dry space to call their own. Whether they have thick luscious fur, or clear smooth skin it is vital to keep them warm to prevent stiff joints, muscles aches as well as ward off the risk of arthritis. Heated dog beds are the best alternatives to sleeping on the cold floor. They are a useful and thoughtful investment for the comfort of your furry friend. Below is a list of the best heated dog beds suitable for the comfort of your canine companion.
The Best Heated Dog Bed
K&H Pet Products Crate Heated Dog Bed
See More Reviews

See More Reviews



Even with their rich, full fur, dogs are not like penguins that readily thrive in extremely cold conditions. They also need a warm, comfortable bed to relax in after a long, fun day. The K&H Pet Products Crate Pad for Pets features a self-warming, odour control and memory foam bed. These three distinct beds work great for the comfort of your pet. This is not a 3-in-one bed, but 3 different, functional beds from the same brand.
We will be focusing on the self-warming pad because of its phenomenal heating feature. Usually a lot of heating pads are plugged into a power source. However the K&H self-warming bed provides heat via body temperature. This means when your dog lays down to sleep the bed readily stores body warmth. It gradually exudes the heat back to warm your pet.
Key Features:
Adjustable bed
Available in 6 sizes and 3 different colours
Machine washable
One year limited warranty
Specification:
Brand

K&H Pet Products

Model

7922

Weight

11.7 ounces
Best Friends by Sheri Heated Dog Bed
See More Reviews

See More Reviews



If you are after only the best heated dog beds Amazon and you really want to go out of your way to ensure your dog's' optimum comfort, this next dog bed is definitely the one. The Best Friends by Sheri Ortho-Comfort Dog Bed is a luxury cushion made for a pets optimal enjoyment. The great thing about beds like this is their support for pets with joint pains. The rear wall measures 12 inches in height and works great for taking off the pressure from the back. This 9 inch front wall also serves as a cozy platform to rest the head and neck. This front and rear design does a great job at providing extra support for pets that need more orthopaedic care.
Thanks to the cosy and versatile style, dogs can conveniently spread themselves into their preferred sleeping position. For dogs who love to curl up into the warmth, this cushion-bed serves as an amazing cuddler all-night long. It is made from an ultra cozy Sherpa fabric that easily induces sleep and ultimate relaxation. These fluffy premium quality beds are designed to mimic the comfortable maternal fur pups and kittens are used to. And even though nothing may ever replace the comforts of a mother, this bed definitely does a great job as second best.
Key Features:
Perfect for pets of up to 25lbs
Machine washable and dryer safe
Nylon bottom for dirt and water resistance
6 different colours
Specification:
Brand

Best Friends by Sheri

Model

DPD-SHE-BRN

Weight

1.8 pounds
K&H Pet Products Lectro-Soft Heated Dog Bed
See More Reviews

See More Reviews



Pets that love the outdoors and sleep in their pens have not been forgotten by K&H. The K&H pet Products Lectro-Soft Outdoor Heated Bed is and upgrade from the Lectro-Kernel version and is one of the best outdoor heated dog beds. It makes use of a 5.5 steel wrapped cord for enhanced security and the low wattage power cord ensures this soft and durable bed does not consume too much electricity.
The highlight of this premium quality bed is the patented orthopaedic foam. It is stable and comfortable enough to cater to your pets orthopaedic needs. It doesn't matter where your dog sleeps, the soft heated foam will provide enough warmth to keep them through the night. The lector-soft bed exterior is made with soft, waterproof PVC material designed to last. It provides extra placement options and is easily transported to ensure ease and convenience when setting up. It comes with a fleece free cover that is machine washable. This extra soft removable cover works to provide warmth and enhanced comfort to your pet.
Key Features:
Available in 3 sizes
Pre-set temperature of 102 degrees Celsius
Certified by MET Labs
One year limited warranty
Specification:
Brand

K&H Pet Products

Model

1090

Weight

4.4 pounds
Aspen Pet Self-Warming Heated Dog Bed
See More Reviews

See More Reviews



The Aspen pet Self-Warming Beds are another set of pet beds that don't require any plugins. They work by absorbing body temperature and evenly spreading it right back. It makes use of a Mylar technology that has the capacity to reflect your pets body heat and keep him/her warm all night long. Self-heated dog beds are an amazing solution for pets. During the cold and crispy conditions of winter, pet owners have the dilemma of keeping pets warm. Heated beds provide enough warmth and convenience as opposed to wrapping them up in blankets.
A pets' thick fur suggests they would probably feel warmer than you during cold seasons. However, they still need the extra warmth to enjoy a sound, shiver-less sleep. The Aspen bed interior has a self-warming layer that does the job of storing and re-distributing body heat. The exterior is made from lush corduroy with a smooth faux-lambs' wool relaxing surface. This encourages pets to curl up in the comforts of the cuddly foam and enjoy a good night's' sleep.
Key Features:
Heat-reflecting Mylar technology
Lush faux lambs-wool sleeping surface
Textured non-slip bottom
Machine washable
Specification:
Brand

Aspen Pet

Model

80136

Weight

1.1 pounds
K&H Thermo Snuggly Sleeper Heated Dog Bed
See More Reviews

Heated dog beds are not limited to bed-warming functions. Some of them have great therapeutic and orthopaedic functions that help in soothing a hurting dog. The K&H Thermo Snuggly Sleeper Dog Bed is designed for dogs with hip dysplasia, arthritis and other pain complications in mind. It doubles as a heated bed for dogs who love snuggling in warm conditions.
This heated orthopaedic dog bed has comfortable and durable surfaces cozy enough to rest your uncomfortable pet. It features a thermostatically controlled system that safely warms up the bed using adequate energy levels. The heated bed can be left on throughout the day as it runs efficiently on 6 watts of power. It is quite the economical option and won't noticeably affect your electrical bills. It additionally features an internal dual thermostat with a pre-set temperature. This ensures the bed doesn't overheat or exceed the acceptable conditions for your canine companion. It is made with 100% polyester to cater to the lifestyle of your pet.
Key Features:
100% Polyester
Internal Dual pre-set Thermostat
Removable cushion and heater
Machine washable
Specification:
Brand

K&H Pet Products

Model

1913

Weight

3.1 pounds
Cozy Cave Heated Dog Bed in Poly Cotton
See More Reviews

Sure, it's nice to snuggle in with your pet on cold nights, however, a pet needs their own personal snuggle space. Buying a regular bed that isn't nearly as comfortable as yours may have him/her sneaking back in. To aid the transition process the new bed has to mimic the cozy comforts of the bed they are used to. The Cozy Cave Pet Bed in Poly Cotton is a luxury snuggle bed for the treasured dog. This is one of the most fancy and comfortable heated dog beds for large dogs. The sizes are explained properly on the site and range from small, large to extra-large. So even if you have a golden retriever or a Doberman, they will also have a nice dog cave to snuggle in. Pet parents also have over 40 fabrics to choose from, this makes it easier to get something that matches the décor.
This extremely comfortable and indulging bed features a hooded cover that snugly holds your pet in smooth Sherpa fabric. The hood is held up by a thin plastic rod safely hidden in the fabric. This raised hood allows for an easy entry and exit without the feeling of being closed in.  The fabric choice is warm and cozy enough to make any dog crave sleep time early. Pet parents have the option of choosing cedar/poly mix foam for pure overstuffed cozy indulgence. They also have the option of getting an orthopaedic foam that is more sturdy and stable to support dogs with orthopaedic needs.
Key Features:
Removable machine-washable/dryable cover
Heavy duty rust proof brass zipper
3 sizes with 40 different fabric designs
Poly-cotton exterior
Specification:
Brand

Snoozer

Model

870-CC

Weight

4.5 pounds
K&H Pet Products Self-Warming Lounge Heated Dog Bed
See More Reviews

The K&H Pet Products Self-Warming Lounge Sleeper Pet Bed is another luxury heated dog bed in the K&H collection. The exterior is made with a poly/cotton mix for extra durability and comfort. The interior is lined with soft microfleece that delivers that soft, relaxing sensation to your pets' body. The sleeping cushion works by trapping in the body heat and then releasing it to adequately warm the body. It uses of a layer of metalized insulation that is able to reflect warmth gotten from a pets bodily heat.
This eco-friendly heated dog bed distinctively makes use of polyfill for the bed stuffing. The high quality Polyfill is made from recycled plastic bottles. The filling provides a thick and sturdy surface that was definitely designed to last long. This takes nothing away from how comfortable and cosy the bed is. The bottom of the bed has a textured layer that keeps it from slipping out of place. The raised sides provide good relaxing areas for your pet to rest their head and neck. It also serves as a good place for dogs with joint pains to find the much needed support and comfort. It features a durable zipper that allows users to take out the foam and wash the covers regularly. This ensures that there is no odor build-up and your pet stays resting on a cozy, lush and odor free bed.
Key Features:
32 x 40 x 10 inches heated dog bed
Premium polyfill
Metalized insulation for heat generation
Machine washable
Specification:
Brand

K&H Pet Products

Model

3166

Weight

6.75 pounds
ALEKO PHBED17S Electric Heated Dog Bed
See More Reviews

If your dog is noticeably shivering when the weather gets chilly, it's time to get a convenient, functional heated bed.  As much as pet parents would love to be there for their pets all the time, it's just not possible. Your dogs need a safe and cozy place to rest when you're out at work or running errands without them. The Aleko PHBED17S Thermo-Pad Heated Pet Bed uses an electric heating system to warm up the bed for your pet.
Self-warming beds depend on the body heat of the dog to warm up. However with thermo-heating beds such as this one you could preheat the bed before your canine munchkin even goes to bed. It is powered by a 6 foot long cord that is well coated with strong chew-resistant material. This ensures the safety of pets who love to chew everything interestingly in sight. The raised sides are suitably padded with extra stuffing to enhance comfort. It is made with a water-resistant material and a non-slip bottom for easy and secure placement. The dipped front allows your pet to go in and come out easily without assistance. This is perfect for pet owners who want a cozy and extra comfortable personal space for their pets.
Key Features:
19 x 19 x 7 inches heated dog bed
Available in white and grey
Chew resistant cord
Thermo-heated
Specification:
Brand

ALEKO

Model

PHBED17S

Weight

1.3 pounds
American Kennel Club Heated Dog Bed
See More Reviews

Not all dogs have a rich fluffy coat. Some dogs have less hair while some have smooth, clear skin. They may be able to bear the chilly winds during the summer. However during springtime and winter, the necessary arrangements for a comfortable heated bed should be made. The amazing thing about getting the American Kennel Club Self-Heating Solid Pet Bed is its durability. A durable heated dog bed can last you all year long and beyond giving you value for money.
Another thing that makes this self-heated dog bed stand out is its' phenomenal and attractive design. If you're looking for a standard, good-looking and cozy dog bed then this is definitely the one. It would fit right in with the décor and be a worthy bed for your posh and classy dog. The sides are raised to provide adequate protection and support for your pet. This works great for pets that love to roll; the heightened sides would keep them from rolling over. The durable foam provides a soft, lush arena for pets to sprawl over in or curl into. The bottom is reinforced with material that prevents it from shifting out of place.
Key Features:
22 x 18 x 8 inches
Non-slip bottom
Machine washable
Durable foam
Specification:
Brand

American Kennel Club

Model

AKC 4100

Weight

2 pounds
See More Reviews

The WarmShe Ultra-Soft Paw Print Pet Bed Sofa is a premium quality non-fade bed. When thinking of buying a pet bed you definitely think of durability. This heated dog bed is made with soft fade resistant cotton. The breathable material ensures your pet will have a comfortable and cosy rest or sleep.
The water-proof lining on the mattress secures the bed in case of 'accidents' while the poly/cotton filling provides fluffy, comfortable cushioning suited to the comfort of all pets. The high quality fabrics ensure that the bed does not sag overtime and maintains its' sturdy, plump form. The raised sides provide adequate protection for pets that love to roll and stretch. The dipped front design allows pets to come in and go out as they please, without stress.
Key Features:
100% waterproof
Machine washable
Available in 4 different colours
Stain resistant
Specification:
Brand

WarmShe

Weight

2 pounds
Best Heated Dog Bed Buying Guide & FAQ
Buying a comfortable heated dog bed is one of the most thoughtful things you can do as a pet owner/parent. However, it can be tasking picking out the best bed for your pet. Our team has researched over dozens of heated dog beds reviews and information to produce this useful buying guide to help you make that big decision.
What to Look for in Heated Dog Beds
Heated Dog beds use either self-warming or electric methods to provide warmth. The electrical element needs to be plugged into a power source to perform its' functions. Self-warming beds on the other hand use the dogs' body heat to warm up the bed. Choosing between the two all boils down to personal choice. Some may not fancy the idea of their pet sleeping on an electrical bed. It is important to note however that all the beds reviewed here are absolutely safe and run on low power levels. If your dog is an enthusiastic chewer, it is best to opt for a self-warming bed.
You have to put into consideration the size of your dog. Getting a smaller bed would end up making your pet quite uncomfortable. Also consider where you'll be placing the bed; in a crate, your garage or your sofa. It is best to measure your dog, and the dimensions of the space the bed would be placed in. This will help determine the right bed size for your dog and the space you have available.
When considering a heated dog bed you have to think about how easily it can be washed out. A dog should sleep on a clean, hygienic and odour-free bed. This can only happen when it is washed regularly. Machine washable beds are the best choice since you can easily place covers and foams in the washer.
The quality of the materials used in making a heated bed is highly important. Low standard material may actually be hazardous to your pets' health. Quality materials such as fleece and polyester would ensure the bed lasts long and withstands heating. These materials will also withstand wear and tear more and will not fade easily. A non-slip bottom would also be necessary to ensure the bed doesn't shift easily when placed in a particular position.

Advantages of Heated Dog Beds
As dogs age, their body may not be able to regulate body heat as it used to. Heated dog beds will help older dogs stay warm and serve as a comfortable place for them to rest. It also works great for senior dogs with joint or bone issues such as arthritis. Heated orthopaedic dog beds will help relieve joint pains and general discomfort.
Not all dogs have the luxury of chilling inside with the boss. Some just prefer the feel of nature to enclosed doors. Heated beds would be great for outdoor dogs to stay warm, especially in the winter.
Just like senior dogs, puppies' bodies are not doing a great job at keeping them warm just yet. The best option for your pups are a good quality, luxury heated bed. Some heated beds will be able to mimic the warmth of a mother's' fur and help them sleep at night. Getting a snug, size suitable bed for puppies will help them warm up and cuddle especially in colder regions.
Types of Heated Dog Beds
These self-heated dog beds contain a cushioned platform with the heating element placed inside. It usually has heightened cushioned walls as well for your pet to rest his head. These beds are usually indoor beds that will certainly warm up your canine companion.
Flat pads are a great option for dog crates or pens. They are flat mattresses that come in different sizes. If the space available is a bit enclosed or small then these types of beds are suitable. They can fit almost anywhere and are quite easy to wash. They come with slits at the corner that help to place the bed suitably in the crate.
Some heated dog beds are made for the outdoors. They can be placed in dog pens, barns or the porch. They are mostly made with strong and durable PVC material that can withstand the conditions of the great outdoors. So If your dog prefers to live outside, closer to nature, he can still enjoy the luxury of a comfortable heated bed.
Best Heated Dog Bed FAQ:
Q: What is a heated dog bed and how does it work?
A: Heated dog beds are comfortable and cozy beds that provide warmth to your pets. They use self-warming methods or electric mediums to warm up the bed suitably. Self-warming beds work by placing your dog in the bed; the bed reflects the body heat of the pet and warms him/her up. Electric beds are plugged into a power source and produce adequate energy to warm up the bed.

Q: Are heated dog beds safe?
A: Heated dog beds use low voltage to heat up beds. They are generally safe enough for use.
Q: How long can I leave a heated dog bed plugged in?
A: Depending on the bed, you can leave the bed plugged in all night. Due to the low wattage properties, the bed won't overheat or consume too much energy.
Q: Can I wash a heated dog bed?
A: most heated dog beds can be washed in a machine. They have removable parts and covers that can adequately be placed in a washing machine.
Our Top Pick
The K&H Pet Products Crate Pad for Pets self-warming bed is a suitable heated pet crate pad. It comes in 6 different sizes and 3 colours. It's easily adjustable and has a non-slip bottom. The 100% polyester made crate pad exudes heat by absorbing body heat. With a pre-set temperature of 102 degrees your pets will keep warm all night.
Sources:
How to Choose the Right Dog Bed for a Shih Tzu - HowStuffWorks
Related Reads
Related Reads