PetSide may earn a small commission from affiliate links in this article.
Learn more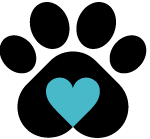 By Petside
Published 08:24 am
A dog's life is almost always adventure-filled, the reason why despite protection, injuries, diseases, and other medical conditions can happen anytime, anywhere. During times of trauma or sickness, show how much you care by investing in a good orthopedic bed.
Orthopedic dog beds not only provide extra comfort, but can also correct misalignments, apply pressure on the right areas, and provide support where necessary. Beds vary in thickness, sizes, colors, and features. So you need to select with caution and consider the canine's physical condition and sleeping preferences. Sometimes, buying the biggest foamy bed can suffocate an arthritis-afflicted Chihuahua. That being said, finding the best orthopedic dog bed is of no difficulty because we have prepared that list for you. So dive in and explore what fits your furry pal.
The Best Orthopedic Dog Bed
Best Orthopedic Dog Bed Buying Guide & FAQ
Important Features to Consider When Buying an Orthopedic Dog Bed
Always look for the type of fill that an orthopedic dog bed has. At the very least, it should contain memory foam. If not, then egg crate foam should suffice. These two materials are often preferred when it comes to providing ample support for your pet's body, relieving pressure off its joints and bony prominences, and ensure a more relaxing and comfortable sleep without the pain.
It is equally important to consider the shape of the orthopedic dog you're buying and relate this to how your dog sleeps. For example, if your dog is more of a curler, then the type of the orthopedic dog bed should be a nest type. If your dog prefers sleeping flat on its back with its limbs fully extended, then a standard type of orthopedic dog bed is a good choice.
Another important consideration is the size of the bed. This is in relation to the size of your pet. This is best taken in conjunction with your pet's sleeping behavior. Generally, you should always go for a bed that is bigger than the size of your pet, allowing for more room to maneuver.
The company's warranties and guarantees should also be considered. Some manufacturers provide a money back guarantee, but only within a month or so. Others are so confident in the quality of their products that they can give you lifetime warranty.
For more options, check out our detailed reviews of Dog Stairs for Bed and Elevated Dog Bed.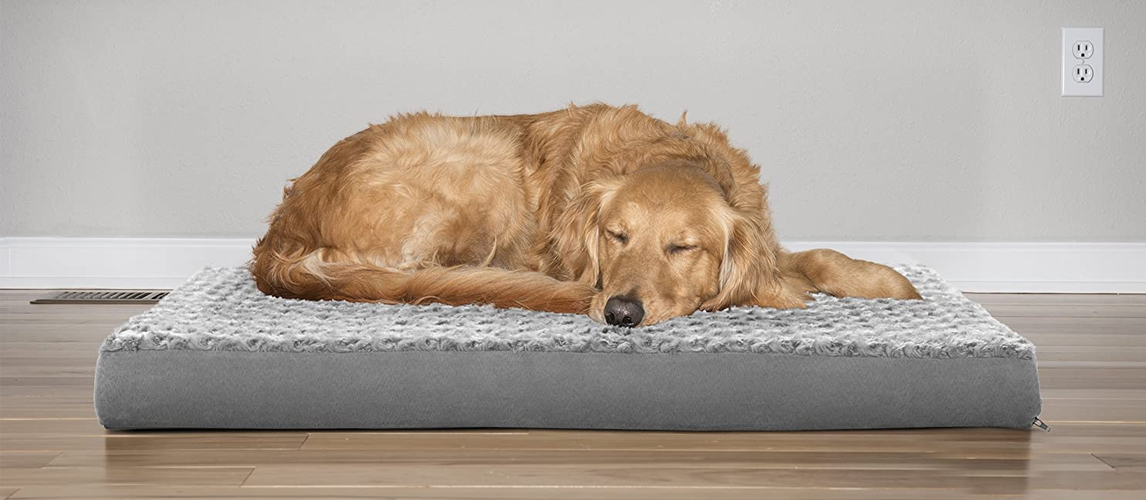 Why an Orthopedic Dog Bed
The main purpose of an orthopedic dog bed is to support the body, but mostly the joints and bones so that they do not receive undue pressure or stress just from lying down. While it is easy to say that all dog beds can serve such function, orthopedic dog beds are specially designed to relieve pressure from bones and joints while allowing for the maintenance of spinal alignment in dogs. To put it simply, an orthopedic dog bed is important in alleviating pain and promoting a more peaceful sleep for your dog.
Check out our guide on Indestructible Dog Beds for more info.
Downsides of Orthopedic Dog Beds
One of the main issues with orthopedic dog beds is that they're mighty expensive, typically running more than a hundred dollars with the best in the market ranging anywhere between $300 and $500. For its price alone, you could already have several tens of standard dog beds at home.
Another issue is that the bed often takes up too much space. It is also not really that portable since you're talking about an orthopedic dog bed that has rather thick foam, usually at least 4 inches.
The bed or mattress itself is not washable. However, these do come with removable bed covers that can be easily washed by hand or in your washing machine.
Memory foam orthopedic dog beds also tend to retain body heat a lot more than other types of dog beds. This can be a problem for heat-sensitive pets, although it should benefit those with arthritis or even sore muscles as the extra warmth can soothe painful joints and aching muscles.
Take a look at our reviews of Heated Dog Beds and Dog Teepee Bed.
Our Top Pick
Big Barker's 7-Inch Pillow Top Orthopedic Dog Bed easily runs away as the best orthopedic dog bed in the canine world. The 7-inch thick foam is a sure winner, although it's unique 2-3-2 foam design construction that is really remarkable. Add to this the contoured headrest and you've got a neat contraption that is perfect for spine alignment maintenance. The cover is washable and is available in 4 colors, too. Big Barker also provides the best guarantee of all – its dog bed will retain at least 90% of its original shape after a decade of use.
Giving the right orthopedic bed to your dog with arthritis, aging pet or canine friend that has mobility problems greatly shows that you care for their wellbeing. Choose wisely then.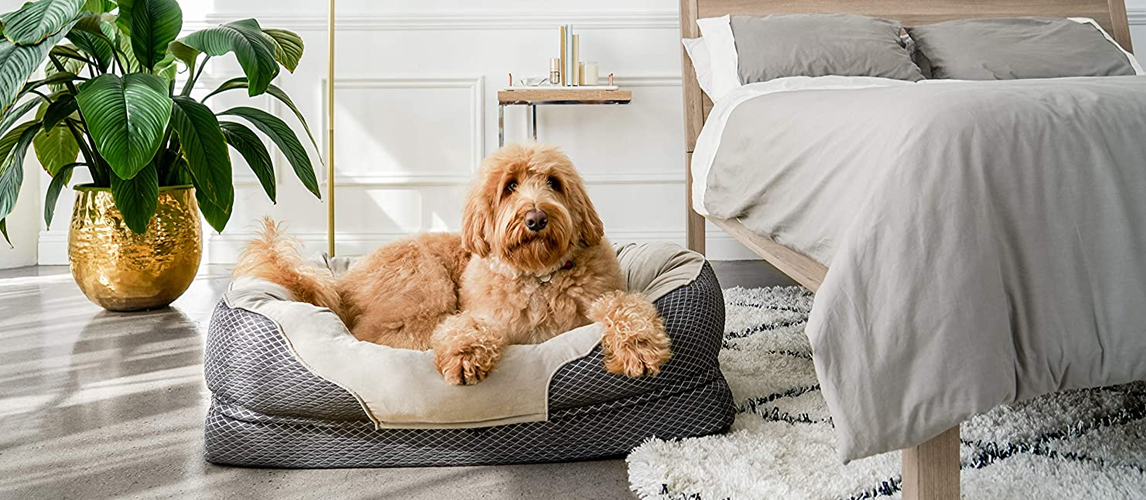 FAQ
Q:

What is an orthopedic dog bed?

A:

Unlike normal dog beds, orthopedic dog beds are quite difficult to describe since the term "orthopedic" is a general term that pertains to the bones. That being said, we can look at orthopedic dog beds as any mattress that can provide ample support for the dog's joints, its back, and the rest of its body. To be more specific, an orthopedic dog bed should be able to support the dog's body without breaking the normal anatomic alignment of its spine. Moreover, an orthopedic dog bed is one that can help distribute the dog's weight across the surface of the bed.
Q:

What is an orthopedic dog bed made of?

A:

An orthopedic dog bed is mostly made up of memory foam or some other material that can increase the distance between the dog's body and the hard floor. The idea is that the thicker the foam, the better it is in protecting the body of the dog. Memory foam is one of the most preferred materials when it comes to orthopedic dog beds because of its remarkable ability to conform to the shape of the dog's body as it lies on the bed. Compared to standard foam, memory foam conforms to the body within minutes of lying down. Conventional foams will take longer than that, resulting in a rather stiff feeling while on the bed.

Other orthopedic dog beds come with egg crate foam which is what you'd expect in a human orthopedic bed. This kind of foam comes with depressions and convolutions resembling that of an egg crate; hence, the name. The convolutions support the weight of the dog while the depressions form pockets of air to provide for a more relaxing, comforting, and cooling effect.
Q:

How can I get my dog to like its new orthopedic bed?

A:

Like everything else in the dog world, you really cannot expect your dog to fall in love with its new bed right away. There usually is a honeymoon period for such things. First, you may want to look at where its previous dog bed was located. Since you're effectively replacing its old bed, make sure to put the new orthopedic bed in the exact same location of its previous one.

Second, place it in an area that is quiet and free from distractions. Some dogs are very keen on their own 'privacy. Also, consider moving the new bed away from cold areas as well as drafts especially if you have a cold-sensitive dog.

Third, you can 'scent' the new orthopedic dog bed. Lie on it for about half an hour so you can rub off some of your smell onto the new bed. You can also toss in your dog's toys. This will make your dog learn that the new bed is part of its life.

Choosing the right cover can also help in some instances. Some dogs are not keen on denim while others don't like faux fur, although most would. Check what your dog really likes and use this information in your choice of bed cover.