PetSide may earn a small commission from affiliate links in this article.
Learn more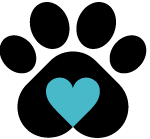 By Petside
Published 08:42 am
Anybody who's ever lived with a puppy, or an easily-bored dog who likes to 'explore' with his teeth/claws, knows what it's like to come home to a scene of destruction. The jolt of surprise when you walk through the door and spot the first wayward tuft of foam by the back door; the sinking feeling as you slowly approach the kitchen/living room/laundry room where your dog resides during the day; the horrible pang of confirmation as you gaze upon your beloved pup, surrounded by the shredded remains of what used to be their lovely, lovingly-chosen dog bed. That's the third one this week – how can something so small cause so much damage, in such a short space of time?
Unfortunately, this is a question no one will ever be able to answer, BUT do not lose hope, oh weary dog owner – you are not the first to live through this problem, and you certainly won't be the last. Luckily for you, manufacturers of pet products have recognized and responded to the demand for heavy-duty and chew proof dog beds, so read on for our full buying guide to the best indestructible dog beds on the market today. Perhaps there's one here that even your Doggy Destroyer won't be able to demolish!
The Best Indestructible Dog Bed
Best Indestructible Dog Bed Buying Guide & FAQ
Not sure which of these heavy duty dog beds to choose for your loveable destroyer? Read on for our full indestructible dog bed buying guide and FAQ, to help you make this 'tough' decision.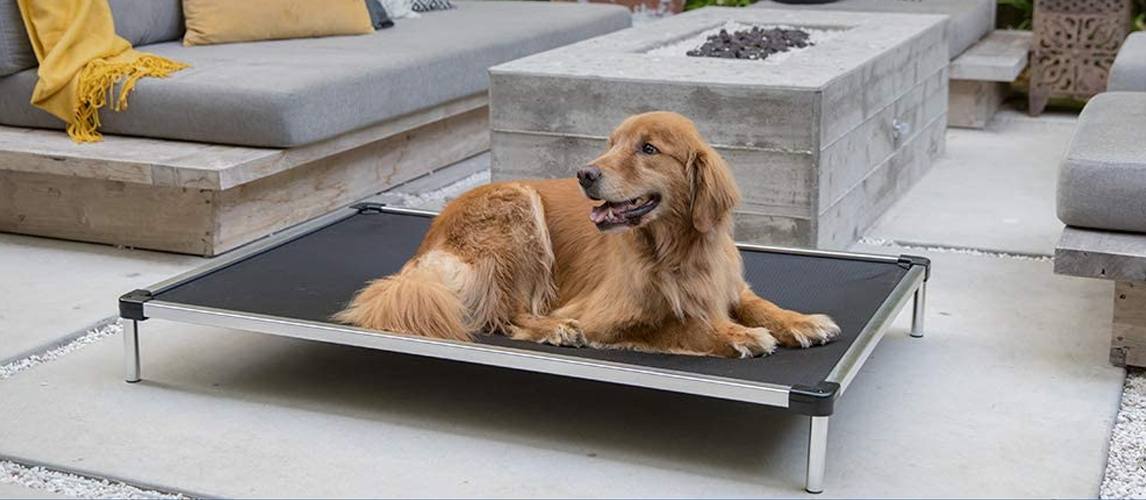 What to Look for in a Chew Proof Dog Bed
The first and most obvious, thing to look for in a chew proof dog bed is the material. To be completely chewed proof (or as close as it is possible to be), a dog bed will likely need a strong metal or resin frame, and a durable base fabric, such as ripstop nylon or vinyl. In chew resistant beds, look for similar strong, waterproof fabrics.
Fabric seams, corners, and edges are like catnip to chewing dogs. Seek out a bed with minimal edges, or with special features, such as concealed zips and re-enforced seams, to discourage your dog from getting any destructive ideas.
A pretty essential part of any chew proof or indestructible dog bed is that it's waterproof, or at the very least has some sort of water-resistant lining. After all, what's the point of buying a dog bed which withstands your pup's best chewing efforts, but is ruined from the effects of their slobber?
Following on from the above, you'll want to make sure your chosen chew proof dog bed is easy to clean. Ideally, this means it can be easily hosed down or wiped clean, or, if it's a cushioned bed, that it is machine washable – or at least has a removable cover that is. If you are looking for more options, check out our guide on washable dog beds.
Just because you're looking for an anti-chew dog bed, doesn't mean you should forget the basics – make sure the bed you choose is available in the right size for your pup, and that is strong enough to support him. Most indestructible dog beds will specify a maximum weight limit, especially if it's a raised design.
One of the most important things to look for when buying an indestructible dog bed is the manufacturer's guarantee. Many manufacturers of indestructible dog beds offer a limited time warranty, during which they will replace the bed for free if your dog destroys it. Look for a bed with a long warranty, as this usually means it works – no company would stay in business if they had to replace every other product they sold.
Perhaps the best way you can be sure you're buying a truly great chew proof dog bed is to check out (genuine) reviews from existing customers. Don't be put off by one or two negative reports, as nothing can ever be perfect – but if 50% of the reviews of the indestructible dog bed you have your eye on show images of a chewed-up bed with the caption 'didn't last 5 minutes', then it might be time to look elsewhere.
Benefits of Using an Indestructible Dog Bed
Fairly obviously, one of the best advantages of using an indestructible dog bed is the lack of a destroyed normal dog bed you have to clear up after leaving your pup alone for a few hours. Because who wants to spend their evenings vacuuming up fluff from behind the sofa, really?
The raised, elevated design of most indestructible dog beds is actually very comfortable for your dog, as it lifts him off the ground and allows air to circulate, making it easier for him to regulate his body temperature. The extra 'give' in the bed base is also very beneficial to dogs with arthritis and joint problems. Head over to our review of elevated dog beds for more choices.
Unsurprisingly, consuming large amounts of plastic/wood/foam/whatever your dog's old bed was made from is not great for your furry friend's health. It may even be toxic to them. A non-chewable dog bed will ensure that nothing unwanted ends up in your pup's stomach – at least not from this source!
Again, it's pretty clear that not having your pup destroy their bed every time you take their eyes off them will mean you have to replace their bed less often – and that means more dollar for you (or at least, more treats for your pooch!).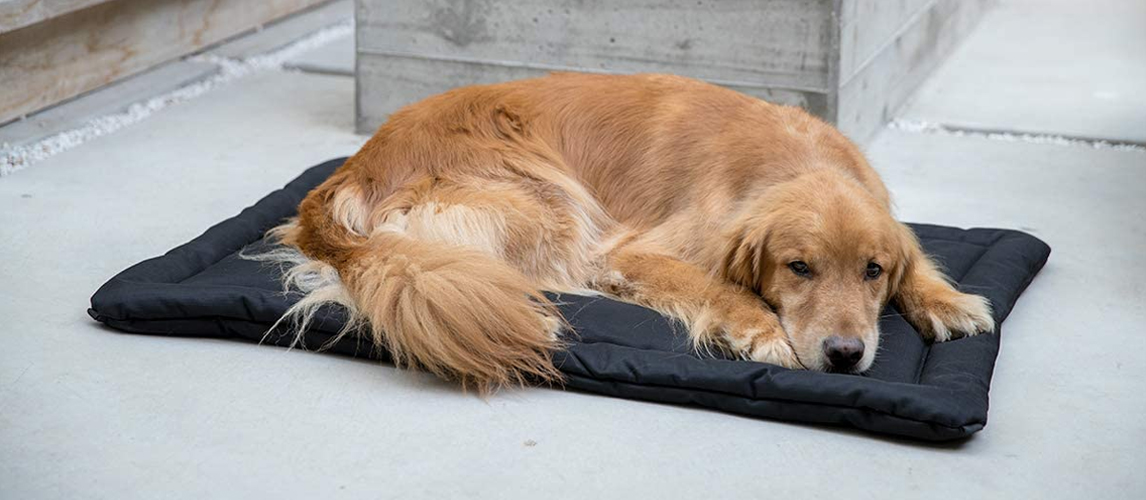 Different Materials Used in Indestructible Dog Beds
Indestructible dog beds usually consist of a hard frame, made from either strong resin or metal. Sometimes, a bed will be available with a choice of materials - for example, the Kuranda Dog Bed is available in either a polyresin or aluminum variation. Bear in mind that metal will almost always be the more hard-wearing option. An indestructible dog bed will then most probably have a highly-durable fabric base, such as the ripstop nylon mesh used by K9 Ballistics, that is tightly woven and designed to resist chewing and tears, and to stop rips from spreading, should a crafty dog get the better of it. You are not likely to find any soft fabric, padding or foam of any kind in a truly indestructible dog bed.
Indestructible Dog Bed vs. Chew Resistant Dog Bed
As a general rule, an indestructible dog bed is designed to be exactly that – indestructible, even when faced with the most aggressive chewers – whereas chew resistant dog beds are more targeted at discouraging light or moderate chewing. Indestructible dog beds are usually elevated style in style, made from a super-strong material, and with minimal fabric. They tend to be more industrial or clinical looking. In contrast, chew resistant dog beds often take the form of more recognizable, comfy dog beds – such as cushions with bolstered borders – but with 'anti-chew' features, such reduced or hidden seams, or a particularly chew-resistant material cover. Do you need a dog bed that claims to be indestructible, or is a chew-resistant one enough? This really depends on your dog; are they a crazy hooligan hell-bent on unleashing fury on every furniture item they can find - or are they a casual, somewhat lazy chewer, who you suspect would move on to other amusements if chewing suddenly became too much effort for them?
Our Top Pick
Our pick of the best indestructible dog beds is the Kuranda Chewproof Dog Bed. Its elevated design is comfortable for your pup, whilst the strong polyresin frame, durable Cordura fabric, and concealed fabric edges make it nigh-on impossible for dogs to destroy - at least until evolution gives them opposable thumbs. Then, we're afraid to say, nothing will be able to stop them.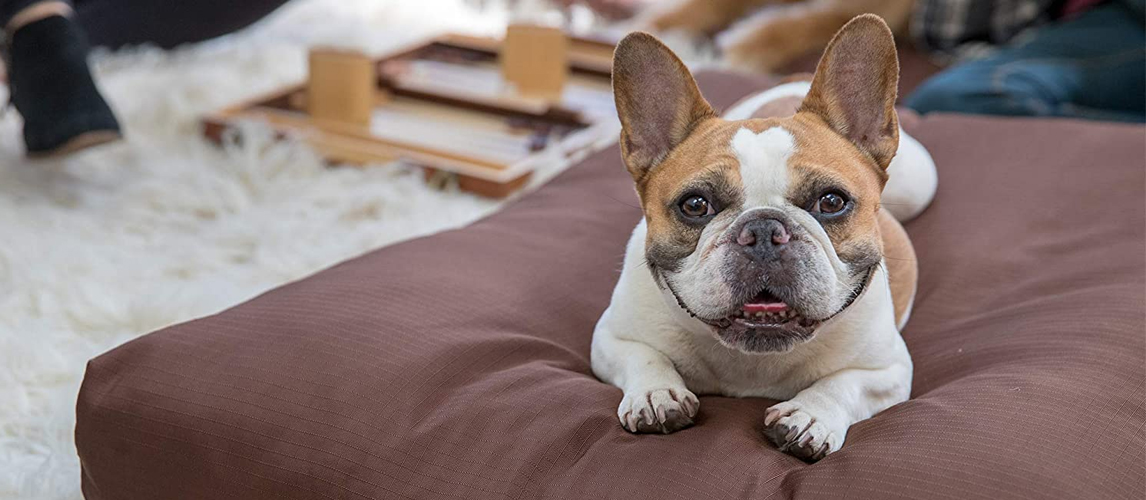 FAQ
Q:

Why does my dog chew his bed?

A:

Your dog might chew his bed for a variety of reasons. He may be bored, or suffering from separation anxiety if he's left on his own, he might be ill or experiencing pain in his teeth (particularly if he's a growing puppy), or he may just simply enjoy chewing (there's not much you can do about this one, sorry!) Chewing is a learned behavior that most dogs start as puppies and continue into adulthood, unless the habit is broken – enter the indestructible dog bed, to interrupt that destructive behavior pattern!
Q:

What fabric is the best option for my destructive dog?

A:

If your dog is a particularly destructive, level 7 destroyer of epic proportions, then you should look for an indestructible dog bed with a metal frame – for example the Kuranda All Aluminum Chewproof Dog Bed, which is made from aircraft-grade aluminum – and a bed base made from a super-strong Cordura or Ripstop Ballistics nylon. These types of heavy-duty nylons are often used in military wear and are specifically designed to be tear and abrasion resistant. Bring it on, puppy!
Q:

How do I clean my indestructible dog bed?

A:

Generally speaking, most indestructible dog beds are very easy to clean, as they are either made from hardwearing resin, metal or nylon, meaning they can be sprayed or wiped down with a wet cloth, OR they have a durable fabric cover that can be removed and machine washed. Being easy to clean is one of the most essential features of a long-lasting, durable dog bed, and most reputable manufacturers take this into account, so you don't need to worry too much. Our top pick, the Kuranda Chewproof Dog Bed, has a UV resistant frame that is specifically designed to withstand repeated cleaning.