5 Best Dog Breeds for Hiking
Dogs are exceptional companions in whatever activity that we do. They'll keep you company no matter what. It's not surprising, therefore, that a growing number of hikers are bringing their four-legged friends along. These hounds have as much passion for the great outdoors as their human owners. It makes them the ideal partner when going through the different paths of hiking trails. While you can bring any breed of dog as a hiking companion, there are those that are better suited for such an activity. In case you don't have a clue as to which dog you should bring to your next hiking adventure, we suggest taking a look at these 5 breeds of dog.
Labrador Retriever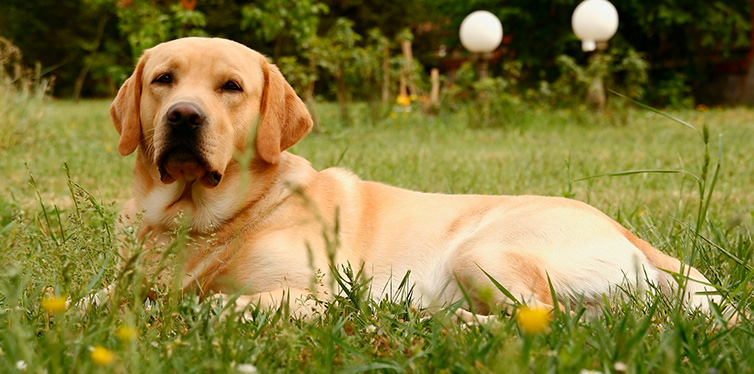 When it comes to adaptability and versatility, you'll never go wrong with the Labrador Retriever. This is a large dog that has the stamina to cover tens of miles of hiking trails in a single day. You'll never hear it complain as it has this mild, gentle, and biddable nature that's perfect for the outdoors. One advantage of the Lab over other dog breeds is its zest and passion for life. It appreciates beauty and nature the way you appreciate it. It also comes with a short coat that should make it very easy to check right after your hike. This is a do-it-all kind of dog. It's no wonder then that it belongs to this list of the best canine hikers on the planet.
Weimaraner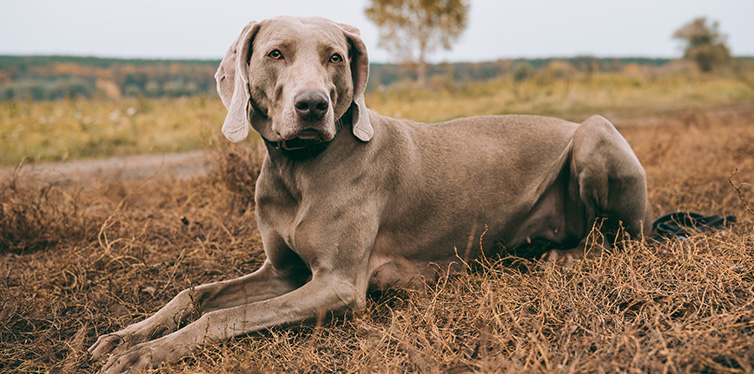 The Gray Ghost, as some people call the Weimaraner, is a skilled hunter. However, its well-behaved nature and moderately-high energy levels also make it an exceptional companion on the outdoor trails. It has this sleek and silvery coat that you will never have issues checking and grooming while staying on track. It is also a friendly dog, allowing you to navigate the trails without having to worry whether you'll bump into another hiker with his dog or not. It's also a very robust canine, with very minimal health issues to worry about. While it is a sporting dog, the Weimaraner will never abandon you in the wilderness.
Beagle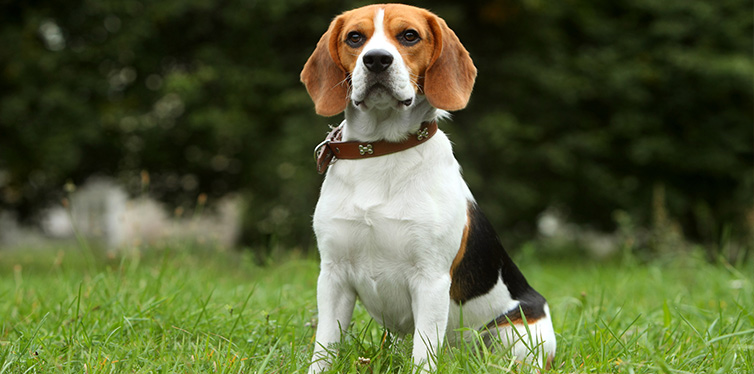 Weighing only up to 35 pounds, Beagles are perfect companions on the trail. They have a bubbly personality that should do well with a hiker that has a similar disposition. It is amiable to strangers and other dogs alike, a trait that should prove invaluable in popular hiking trails. They're best known for their eagerness to go on long and meandering walks. That means, they're bred to accompany the modern hiker. There's only one problem. The Beagle has a very strong motivation to follow the dictates of its nose. That is why training it before taking a hike is an absolute must. You'd be glad to know, however, that this dog is intelligent and obedient enough to train.
Vizsla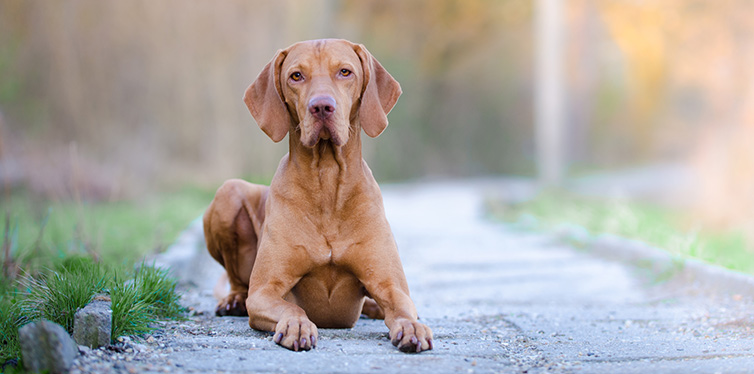 Another sporting dog that is a great hiking companion is the Vizsla. If not for its color, you'd think that this is another Weimaraner, although a bit lighter and smaller. But the Vizsla is never small when it comes to its energy and agility. After all, the Vizsla is a talented four-legged hunter that has the stamina of other hunters in the dog world. While it's a hunter, it does have a soft side to its nature like that of a Labrador Retriever. It's a people-oriented canine that loves having work to do. Let it carry its own backpack and it will be more than happy to oblige. The Vizsla is a hiking partner you can trust to display the desirable habits of a good canine hiker.
German Shorthaired Pointer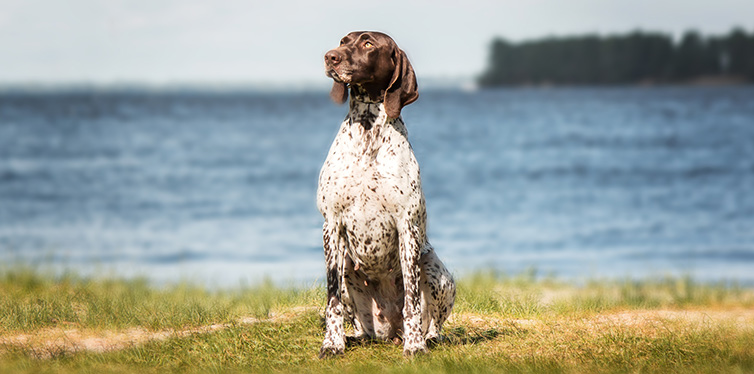 Its short hair should make it easy to check for ticks and skin problems whenever you hike. However, what makes the German Shorthaired Pointer a great hiking partner is its intelligent and energetic nature. There's never a dull moment whenever this dog is at work. It is not for the newbie hiker, unfortunately. This is a dog that thrives on having something to do. It is also protective of its family. But because it is intelligent, you can always call it to your side instead of fighting a dangerous wild animal. The German Shorthaired Pointer is the dog world's answer to a world-class decathlete. It's athletic, versatile, and full of stamina.
Factors to Consider When Choosing a Dog to be Your Hiking Companion
As we mentioned in the beginning, any dog can be a wonderful hiking companion. Everything depends on the type of hiking activity that you are going to undertake. As such, there are some things that every hiker needs to understand whenever taking a dog along on the trails. Here are some of the more important factors that you have to think about whenever choosing a hound that will serve as your hiking partner.
A well-trained dog can do a lot of wonders whenever you get outside the comfort and security of your home. If the dog is very consistent in following your commands, then it is a safe bet that this hound is the perfect companion for outdoor activities like hiking. One has to understand that you will never have absolute control of your pet once you're already on the hiking trails. It may wander off and get lost if it doesn't know how to respond when you call its name. If there is a dangerous wild animal such as a snake, you can command a well-trained dog to "stay" so that it will not attack the snake. Hence, the dog's trainability is a very important factor to consider when picking a canine hiking companion.
Most folks think that a trainable dog is one with good temperament. Unfortunately, this is not always the case as these two concepts are different. When we talk about a dog's temperament, we are referring to its very nature. A hiking dog should always be calm, relaxed, confident, and friendly. There are other people and animals on hiking trails. It would be dangerous to bring a dog that is aggressive and easily excited. If it sees a wild animal, a mild-mannered dog will leave it be. This is important since you want to focus more on the hiking experience and not on watching over your pet all the time.
It goes without saying that your canine hiking partner should be healthy. It should not have any heart disease that can make it difficult for the dog to walk great distances. The joints and bones should also not have any problems. Outdoor trails are uneven with plenty of obstacles along the way. The dog will need to jump and leap if it needs to. If the dog has musculoskeletal or joint problems, then it is no good bringing this dog along. Canines with breathing problems such as brachycephalic breeds are also a no-no when it comes to hiking. Now, if your idea of hiking is a 500-yard walk on a flat surface, then maybe you can bring any other type of canine.
You can choose to bring a low-energy dog in your hiking adventures but don't expect it to go the distance. Bringing a hyperactive dog may seem the obvious choice. But then you may also have to deal with its control. Dogs that are ultra-active are not content on hiking alone. They need other more "strenuous" activities. As such, most hikers will often choose a dog with moderately high levels of energy. They can go the distance, but will always appreciate break times.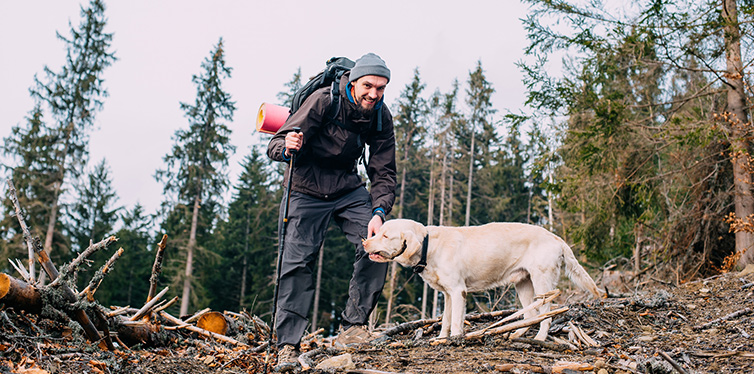 Dogs like Chihuahuas and Yorkshire Terriers are small enough to fit in your backpack. But then, what's the point of bringing a "hiking" dog if you don't allow them to walk? They can accompany you on the trail, of course but they can never go that far since they tire easily. You might think that a Great Dane will be a great companion on the trails, but will you be able to carry it to base camp should something happen to it? That is why we always recommend going for medium-sized dogs. They can go the distance. And if something happens to them, they are light enough to carry.
A dog's coat is there for protection. If you're hiking in colder regions, then the hound should have a dense coat that's perfect for keeping it warm. Trekking in warmer places may require dogs with short and thin coats. There is another advantage to having a short-coated hound on the trails. It makes it a lot easier to perform a post-hike assessment of its skin. You can check for ticks, bruises, cuts, or any other problem on its skin before you call it a day.
Hiking is a great opportunity to explore the beauty of Mother Nature. It's made more meaningful if you can bring your trusted four-legged friend along. While choosing the right canine companion on the trails can be tricky, you can always start with our choice of the world's 5 best hiking dog breeds.
Sources:
Top 10 Hiking Dog Breeds – PetMD
Related Reads
Related Reads