Milliard Quilted Padded Orthopedic Dog Bed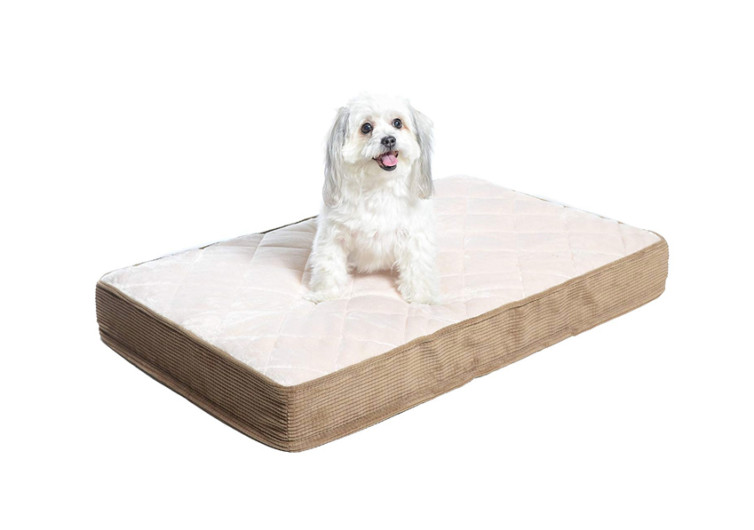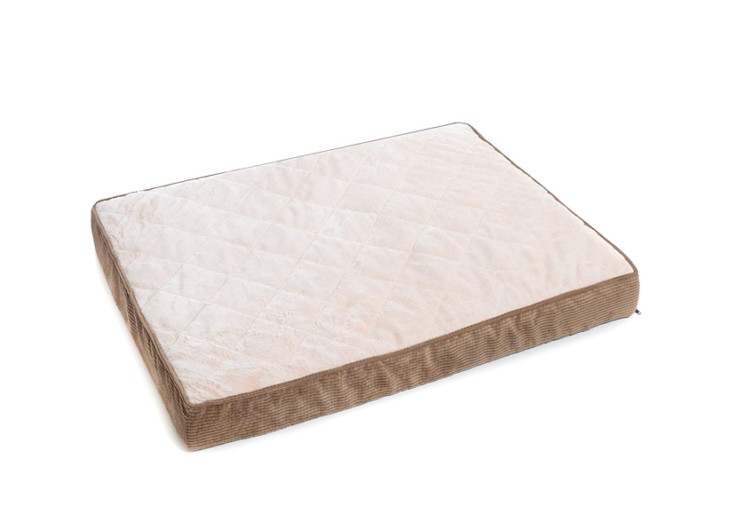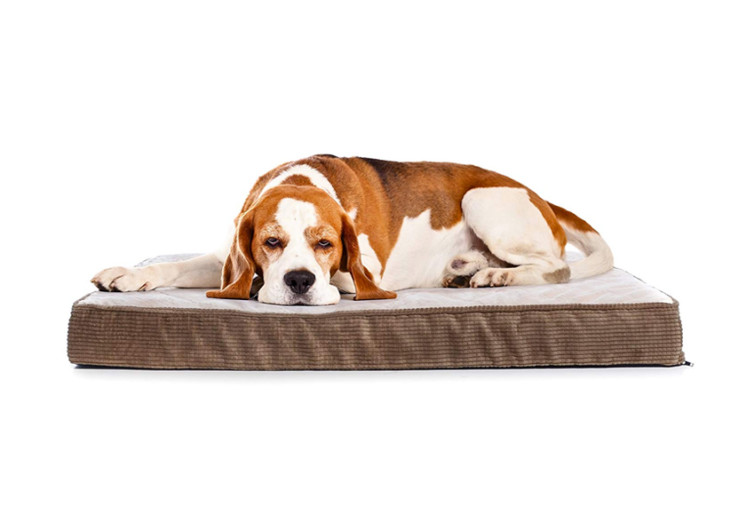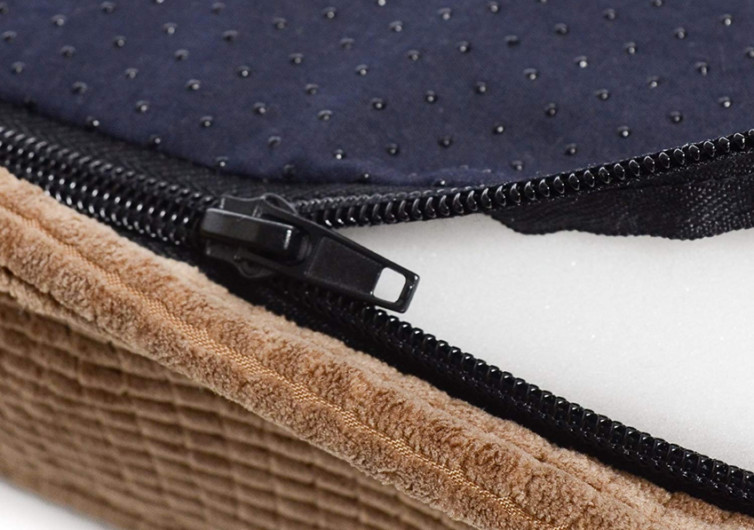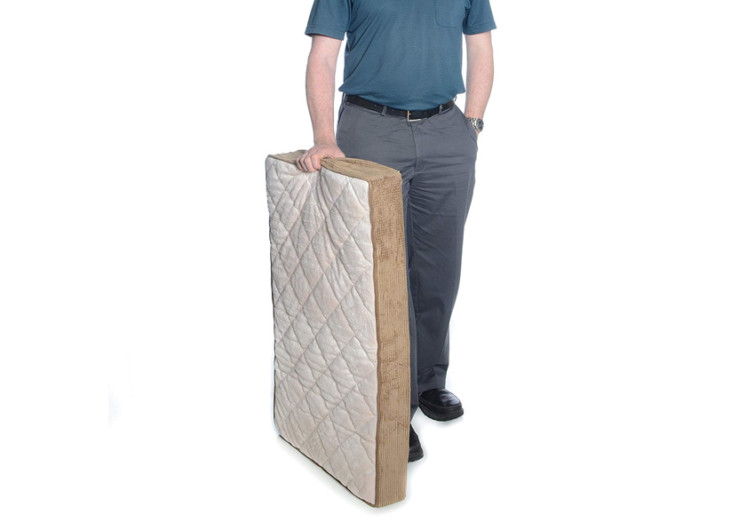 When it comes to orthopedic dog beds, most manufacturers use memory foam. However, Milliard uses a more conventional yet proven technology to support the body of an aching dog. The company's Quilted Orthopedic Dog Bed is one such pet mattress. This contraption offers a great combination of body support, comfort, and ease of care.
Some pet parents may frown on the use of an egg crate foam. However, this is a design that has been in place in healthcare settings for many decades. It is still very relevant to this very day. When it comes to supporting tired and aching muscles, bones, and joints, the egg crate foam bed provides the right amount of bodyweight support. Your aging canine will have no issues lying on the Milliard. Dogs with hip dysplasia, arthritis, and other joint problems will also have no problems using the Milliard bed.
The Quilted Orthopedic Dog Bed comes with a plush and warm top, featuring a quilted pillow design. Not only does it guarantee optimum comfort, it looks luxurious, too. The furry fabric is sure to provide a cozier and more comfortable resting environment for your pet dog.
Milliard did not stop at designing a luxurious and comfortable quilted pillow cover. It also strived to design a removable and washable cover. The brand believes that accidents can happen. You may have the smartest and best-trained pet in the world, but there will always be instances when it cannot control the call of nature. It's a good thing Milliard thought about the easy removal and cleaning of the bed cover.
The Quilted Orthopedic Dog Bed comes only in 3 sizes: small, large, and extra-large. It is quite a shame that it doesn't come in other size variants. Nevertheless, this dog bed is a perfect mattress for your beloved hound; although its primary use is as a crate mattress. Use it as a standalone bed or as a comfortable bed in your hound's crate. Fido will love you a lot more if you manage to put this in its crate.
The Milliard Quilted Orthopedic Dog Bed is sturdy enough to last your pet's lifetime. It is also stylish enough never to detract from your home aesthetics. It supports your pet's body while giving it a more comfortable way to rest. The dog bed may only come in 3 sizes but its universal design makes it perfect for standard sized crates.
Related Reads
Related Reads