Blue Buffalo Cat Food Review
Last Updated: January 14, 2022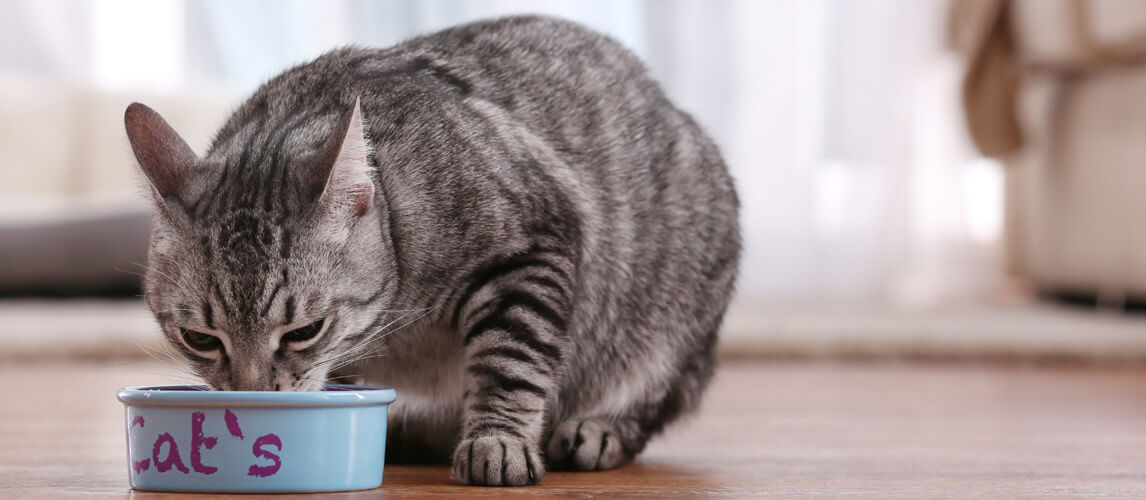 PetSide may earn a small commission from affiliate links in this article.
Learn more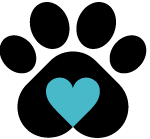 By Petside
Published 15:53 pm
We all want what's best for the four-legged friend running rampant in our house so we always make sure to get the right kitty litter, toys, beds, and treats to make sure they're happy at home. Choosing the best cat food for your feline companion can be an arduous task with so many pet food manufacturers and brands on the market.
So if you've been eyeing up Blue Buffalo for some time but can't quite land on a product then we have you covered. Below we have done the research and written up a Blue Buffalo cat food review to help you on your quest to find the best food for your kitty.
Criteria Used for Evaluation
Is Blue Buffalo Good for Cats?
If you need that last bit of information to help you come to a decision then you've come to the right place! Here, we've detailed the company history along with any unbiased recall data and ingredient analysis for your consideration.
Blue Buffalo Company Overview
Founded in 2003 by Bill Bishop and his sons, Blue Buffalo set out to produce high-quality pet food made from natural ingredients. The goal was to offer families a nutritious and caring food fit for their four-legged friend that would support their needs no matter what age.
Aptly, Blue Buffalo was named after the family's well-loved Airedale Terrier, Blue and after 16 productive years, the company was sold to General Mills for a whopping $8 billion. Since then, Blue Buffalo has been a prominent brand on the pet food market and is a favored choice for pet lovers across America.
Why Blue Buffalo Cat Food?
To begin, you'll notice that the Blue Buffalo food featured here uses real meat as its number one ingredient and source of protein. Some high-protein recipes include additional animal protein/ 'meal' or even pea protein as an extra source to aid muscle development and leniency.
In addition to this, these recipes above neglect to involve potentially harmful ingredients such as corn, soy, wheat gluten, artificial preservatives and flavors, and chicken/poultry by-products.
All ingredients sourced are 6-point quality checked to ensure they are safe for pet consumption. Blue Buffalo products are also made in the USA within one of two manufacturing facilities that carefully select ingredients from trusted global sources.
Variations To Suit You And Your Feline
Blue Buffalo cat foods come in a variety of flavors to entice and encourage your cat's appetite. They are also available in multipacks to help owners save.
These cat foods appear in:
Treats
Toppers
Dry foods
Wet cat foods
Age Appropriate Alternatives
Cats will rely on balanced nutrition no matter how old they are however at certain stages, they may require more or less of particular ingredients. For example, senior cats will require a high-quality protein content that is prepared differently for easier digestion. They will also rely on food that contains enhanced antioxidants to aid their immune systems.
As such, Blue Buffalo has a range of food suited to different life stages. Some formulas may look similar, with their nutritional value still optimal to suit your cat, however, minerals, vitamins, and other ingredients levels may vary to suit the age range accordingly.
What kind of food does Blue Buffalo offer?
Sometimes you have to drastically alter your cat's food due to unexpected allergies or intolerances which often means switching to a new brand altogether. Blue Buffalo has various ranges that cater to specific dietary requirements (including a prescription diet - if recommended over traditional cat foods - by a vet). All of which contain nutritious ingredients complete with a natural flavor.
Specific Formulas Catered To Your Cat's Dietary Needs:
Limited ingredient foods
Prescription formulas
Meat-rich, high-protein
High-quality food with reliable and real meat
Grain-free formulas
What about Recalls? When was the Last Time Blue Buffalo was Recalled?
When scouring the web and reading over Blue Buffalo cat food reviews you may have come across some information regarding their recall history. It's common for manufacturers to recall their pet food, however, over the last decade, Blue Buffalo has had more than its fair share.
Blue Buffalo Cat Food Recall History:
2007 - Melamine recall. This affected both Blue Buffalo dog food lines as well as cat food products.
2015 - Blue Kitty Yums cat treats contained propylene glycol which can be harmful to cats and is no longer allowed in cat food.
Other Recall History:
2010 - Dog food products were recalled due to suspected elevated and dangerous levels of D3.
2016 - One particular dog food recipe was recalled due to suspected mold contamination.
2017 - Some dog food lines were recalled due to potential aluminum contamination. Soon after, some recipes were suspected to contain high levels of beef thyroid hormone.
A reliable cat food brand reviews its products and continues to improve to find ways to avoid such situations. Although subjected to various recalls, the brand remains popular to this day and is valued amongst pet owners.
Blue Buffalo Cat Food Ingredient Analysis
Ingredients To Look Out For
There are a number of ingredients to look out for in cat food including vital vitamins such as vitamin C, A, B12, D3, and E as these will support various aspects of your kitty's health. Omegas 3 and 6 (usually found in fish recipes or those that contain fish oil or meal) are especially important to look after your cat's skin and coat and can act as an anti-inflammatory. Folic acid is a great ingredient to look for when shopping for kitten food as this will promote cell growth and support healthy digestion.
Barley grass or 'cat grass' is also a great ingredient to look out for as it can help with hairballs and is a safe source of enrichment for cats. Pea Fiber and dehydrated alfalfa meal are also valuable ingredients that can benefit various aspects of your cat's health.
Generally, Blue Buffalo cat food is made with the finest natural ingredients to be able to supply cats with a healthy and safe form of nutrition. A suitable level of protein, fats, and carbohydrates are measured and applied to the recipes depending on the specific life stage or dietary requirements.
Minerals and Chelated minerals beneficial to cats:
Manganese amino acid chelate
Iron amino acid chelate
Copper amino acid chelate
Zinc amino acid chelate
Ingredients To Avoid
Generally, when looking for the best cat food, owners will want to avoid vague ingredients such as 'meat meal'. Meat meal doesn't specify what source it derives from, so if your cat has an allergy to particular proteins, you won't be able to guarantee that it will be safe for consumption. However, Blue Buffalo cat food always specifies what meals are contained in their recipes.
In addition to this, customers are deterred away from formulas that contain animal by-products. Unfortunately, in 2014 Blue Buffalo products were accused of containing these ingredients due to a supplying error however, since then, the company has taken steps to ensure that this never happens again.
What do Customers Think of Blue Buffalo Cat Food?
As a customer, it's understandable that you want what's best for your cat so it's always worth paying attention to previous Blue Buffalo cat food reviews to help make a decision.
Positive Cat Food Reviews
The items within our guide sit comfortably between four and five stars based on the ratings on Amazon and Chewy at the time of this publication.
Some customers rate Blue Buffalo highly due to its ability to entice the pickiest of felines. Others comment on how well its natural flavor and recipes deal with skin issues and sensitive stomachs.
Negative Cat Food Reviews
With the majority of reviews being positive it's only appropriate that we involve feedback from lower rating customers. Various reviews on amazon claim that some formulas have had negative effects on their furry friends and some have become sick as a result.
Here, it's important to consider why the food may have a negative impact on the felines. Sometimes brands change their recipe in an attempt to improve its quality although this means adding or subtracting particular ingredients. Before purchasing cat food, always make sure to read the ingredients list so you can be sure your cat won't react badly if you are aware of any allergies.
Conclusion
Although Blue Buffalo has had a number of recalls in the past these occurrences have seldom involved cat food. It remains one of the top choice brands of food with a following of loyal customers that claim that their felines love the high-quality food. However, the choice is ultimately up to you and what your cat's diet requires.