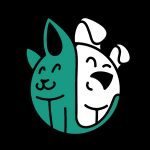 Picture the scene – and unfortunately for us cat lovers out there, it's far too easy to do so. You're curled up on the couch after a long day at work when all of a sudden, your cat begins to hack and cough loudly in the corner. Next thing you know, there comes the slimy and disgusting hairball, which makes itself quite comfortable on your recently vacuumed carpet.
We can unquestionably agree that both cats and humans aren't big fans of hairballs, especially during the shedding season when it seems like your kitty is producing a new hairball every minute. Thankfully, there are ways in which your cat's production of hairballs can be limited. Below, we've compiled together the Best Cat Food for Hairballs out there to ensure it won't be necessary to prepare yourself for an onslaught of gruesome hairballs this shedding season.
The Best Cat Food for Hairballs
Blue Buffalo Hairball Control Cat Food
See More Reviews

Blue for Cats main goal is for your cat to enjoy a nutrition-filled and healthy lifestyle. Their Indoor Hairball and Weight Control formula is comprised from both wholesome whole grains and veg and contains no chicken or poultry by-products. The consistent and precise blend of vitamins included are specifically formulated to meet the needs of cats every shape and age. In older cats, Blue's formula is even said to improve the health of their joints.
The creation of a formula for Weight and Hairball Control is ideal for cats who struggle with both these evils, especially during the shredding season. Ecstatic buyers swear by Blue's 'Happy Cat, Happy Carpet' way of life. When speaking about their cat, they state that their furry friends simply love the fusion of real deboned chicken accompanied with blueberries and cranberries. Take your cat's health seriously by switching to Blue Buffalo. Top Tip – It's essential to be aware that your cat must slowly transition to Blue formula over a period of two weeks.
Key Features:
Contains natural ingredients and enhanced with minerals and vitamins
LifeSource Bits contain antioxidant-rich ingredients such as blueberries, flaxseed, and cranberries
No artificial flavors or preservatives
Essential protein-rich content encourages lean muscle development
No chicken-poultry by-product meals
Specification:
Brand

Blue Buffalo

Model

800642

Weight

6.6 pounds
Hill's Science Diet Hairball Control Cat Food
See More Reviews

Does your furry friend enjoy flavorsome food which is also easy to digest? Hill's Science Diet Hairball Control Cat Food ensures that your cat is fit and healthy for all the curveballs – or hairballs – that life throws their way. The food contains Omega-6 Fatty Acids and Vitamin E so that your cat's coat is kept healthy and shiny. No need to worry about hairballs; they'll be kept to a minimum thanks to the natural fiber blend contained in this formula which allows for the easy expulsion of hairballs.
Even if your cat is a picky eater, the yummy ingredients included in Hill's formula will satisfy the fussiest of cats and also provide them with the adequate level of nutrition that they need and deserve. What's more, the manufacturers are well aware of their products success and so, offer a 100% money-back guarantee if you or your cat aren't satisfied. The specific blend of vitamins and antioxidants on offer are sure to help your cat achieve a near hairball-free shedding season.
Key Features:
High Levels of Safety and Quality Insurance
Formulas are fine-tuned in the laboratory to ensure consistency
High-Quality and Natural Ingredients as well as vitamins and amino acids
Zero artificial colors, flavors, or preservatives
Ideal for cats who digest wet food easier
Specification:
Brand

Hill's Science Diet

Model

8875

Weight

15.8 pounds
Blue Buffalo Wilderness Indoor Control Hairball Cat Food
See More Reviews

Blue is back and this time with their Protein Grain Free Cat Food, which is designed to reduce the number of hairballs your cat produces. When providing your cat with a high-protein and grain free diet, this product contains no harmful grains containing gluten and instead, a whole lot more of the good content that your pet craves. To be more specific, this includes an abundance of protein-rich chicken as well as sweet potatoes and a carefully thought out blend of vitamins and minerals for an optimum oxidative balance.
There are a countless number of health benefits associated with giving your cat Blue's formula. As well as controlling hairballs thanks to the incorporation of cellulose and psyllium seed husks, you'll start to see the benefits such as a healthy skin, coat, and eyes almost immediately. Common long-term health benefits are a healthy immune system and loss of any excess weight your cat may be carrying. Your cat deserves the best of the best, so we suggest treating them to Blue's nutritious formula.
Key Features:
100% Real Meat as main ingredient
Grain free variety is ideal for hairball prevention
Easy to digest for picky eaters
Formula is rich with high-quality protein
Specification:
Brand

Blue Buffalo

Model

800092

Weight

11.2 pounds
Instinct Original Grain Free Cat Food
See More Reviews

When we give our pets pure nutrition for dinner, what we're really giving them is the chance to thrive. Instinct's Original Grain Free Recipe will allow you cat to be the best they can be, by filling them up with balanced nutrition every mealtime. This succulent formula is ideal for cats who are prone to food sensitivities thanks to the incorporation of unique protein, which will hopefully stop their stomachs from always churning.
Grain-free and made from the finest of pate, this wet cat food is ideal for the pickiest of cats and will develop strong and lean muscles to support them when out and about. This recipe is truly for everyone; especially sensitive older cats. Countless reviews have spoken of retired cats coming into their own in their older years thanks to this formula. If you want to give your cheerless, hairball-stricken older cat a second chance, then you know which manufacturer to turn to. Top Tip – Refrigerate this food ahead of time to help it solidify.
Key Features:
Pate texture is ideal for cats who prefer wet food
Food sensitivities are kept to a minimum by avoidance of artificial colors and preservatives
Protein packed and sourced cage free chicken is main ingredient
95% Meat and 5% Vegetables and Fruits
Ideal for cats who suffer from hairballs or have any excess weight
Specification:
Brand

Instinct

Model

769949717010

Weight

5.2 pounds
Iams Proactive Health Care Cat Food
See More Reviews

When numerous hairballs start to appear all over your carpet, it may be time to start thinking about changing your cat's diet. This is why Iams are here to deliver optimal nutrition for your pet. This fibrous blend, which includes beet pulp and prebiotics, helps keep hairballs to a minimum as well as keeping your cat's teeth nice and healthy. What's more, their immune system will be enhanced by the numerous antioxidants which will keep them happy and prospering.
Iams show off just how committed they are to your cat's heath by providing the owner with numerous feeding guidelines and tips to transition your cat from old to new formulas. This food is ideal for both cats young and old due to the delicious natural chicken which will keep every cat coming back for more. Buy Iams to give your cat the immune system support they need.
Key Features:
Proprietary hairball blend includes real chicken as first ingredient
Provides your cat with a soft and shiny coat
Strong muscles are maintained thanks to high quality protein
Inclusion of Vitamin E helps boost your pet's immune system
Specification:
Brand

Iams

Model

10146504

Weight

23.1 pounds
Hill'S Science Diet Hairball Control Canned Cat Food
See More Reviews

If your cat is prone to nasty hairballs, then Hill's Science Diet Adult Wet Cat Food can help decrease their suffering and liven up their diet. Packed full of healthy and natural ingredients such as savory chicken, this hairball control formula will be sure to add variety and mouthwatering flavors to your cats' mealtimes.
Due to possessing a high-water content, it's much easier for older cats in particular to digest this yummy formula. The controlled levels of phosphorus and taurine in this cat food will maintain optimal kidney health, not to mention their heart. Watch your cat become a whole lot more dynamic when purchasing this winning formula.
Key Features:
Formula includes a combination of Vitamin E, Omega-3s, and -6s to make skin and fur gleam
Kidney and Heart Health are maintained by incorporation of Taurine and controlled phosphorus
100% real chicken
Ingredients are high-quality and purchased from trusting suppliers
Natural fibers and zero artificial preservatives included
Specification:
Brand

Hill's Science Diet

Model

4526

Weight

9.6 pounds
Royal Canin Intense Hairball Dry Cat Food
See More Reviews

Royal Canin's Care Nutrition range is manufactured by the best veterinarians and nutritionists out there to ensure that your cat's hairball discomforts will be kept to a minimum. As well as treating hairballs, this formula will be sure to combat all kinds of problems your feline friend may face such as weight gain, digestive problems, and poor dental hygiene.
How is this formula so effective? Well, we've got the unique triangular-shaped kibble to thank. Concerning dental hygiene, through the kibble encouraging your pet to chew more, greater amounts of plague will subsequently be removed from their teeth. Likewise, each kibble is packed full of high-quality nutrition–  such as psyllium seed husk and insoluble fibers – to ensure hairballs will be digested and not spat out on to your clean carpet!
Key Features:
Dental hygiene maintained by the blending of specific nutrients which help trap calcium in the mouth, preventing it from locking on to the teeth
Cats gastrointestinal health is supported through combination of compatible fiber sources
Exclusive kibble is triangular shaped to promote chewing to reduce plague
Aids hairball elimination by blend of dietary fibers naturally stimulating intestinal tract to aid passing the swallowed hair
100% satisfaction guaranteed formula
Specification:
Brand

Royal Canin

Model

630220

Weight

6.2 pounds
Purina ONE Hairball Dry Cat Food
See More Reviews

Does your cat never scrape a bowl clean at mealtimes? Change that now by investing in Purina's Hairball Formula. Cat's love the taste due to the formula being 100% natural, with chicken as the number one ingredient alongside a delicious and natural fibrous blend. Thanks to the incorporation of fibers, yourself and your cat will be delighted to see a reduction in hairballs plus a definitive increase in their overall health and their muscles.
What's more, Purina's beloved formula will leave your furry friend not only feeling amazing but looking amazing. Thanks to the inclusion of Omega-6, your cat's coat will shine like never before. Plus, there's no need to worry about any bizarre ingredients as Purina has a 0% fillers policy – ensuring that each delicious, high-quality ingredient serves a purpose.
Key Features:
Delicious and easily digestible for your cat with chicken as main ingredient
Veterinarian Recommended
Enhances muscle gain through incorporation of 38g protein per cup with 0% fillers
Relives hairballs from digestive tract thanks to natural fiber blend
Providing delicious taste that cats love
Specification:
Brand

Purina ONE

Model

178635

Weight

15.8 pounds
Feline Greenies Smartbites Cat Treats
See More Reviews

Feline Greenies Smartbites are as delicious as they are nutritious. The dual texture will be such a treat for your kitten, as most cats just love to munch on this particular kind of surface. The FIREBLEND helps reduce instances of hairballs by combining plant-based fibers, which also encourages healthy digestion in your cat. And combined with delectable chicken flavors, what's not to love?
Greenies has designed a product for daily treating, so a cat can bond with their owner as well as enjoying the delectable meaty flavors on offer. At the same time, there's no need to worry about giving your cat too many of these little nuggets – these treats are only two calories and designed for daily feeding. If you want to eradicate all hairballs as well as treating your cat, why not invest in Greenies.
Key Features:
Keeps your cat healthy with only two calories per treat
Oral Health is maintained by encouraging chewing
FIREBLEND formula as combination of plant-based fibers helps decrease hairballs and encourage heathy digestion
Savory chicken flavor is delicious for cats
Composed of natural ingredients and premium proteins  
Specification:
Brand

Greenies

Model

10153213

Weight

2.4 ounces
Purina Pro Plan Canned Wet Cat Food
See More Reviews

To wrap things up, Purina are back and showing off their Pro Plan Chicken and Rice Entree in Gravy. This adult cat food is nice and soft for felines who find it hard digesting solid foods, as well as delicious. Purina place such faith in their product that they offer a 100% Money Back Guarantee for the customers and cats who aren't satisfied with their formula.
This high-end cat food is available for a bargain when considering just how many nutrients your cat is getting out of each tin. Optimal protein and fat levels will help your kitty maintain the ideal body and muscle strength, even when they're getting into their older years. Likewise, the inclusion of Omega Fatty Acids will make their skin and coat glow with health.
Key Features:
Included Omega Fatty Acids such as Taurine to enhance coat shine
100% Money Back Guarantee
A fantastic fusion of real chicken with rice and savory gravy for your cat
Twenty-five important vitamins and minerals provided to support immune system
Affordable product with 24 cans sold together collectively
Specification:
Brand

Purina Pro Plan

Model

NPU02753

Weight

5.4 pounds
Best Cat Food for Hairballs Buying Guide & FAQ
What to Look for in Cat Food for Hairball Control?
So, you've decided to tackle the hairball problem and invest in some high-quality cat food. Well done, as this is the first and most important step to eventually owning a happy cat. To improve their chances of draining those hairballs out of their system, here's some ingredients to look for on the label:
When searching for the perfect formula, make sure that the meat included is natural and premium quality, not the processed stuff we should avoid. If the label states that the meat contains by-products or rendered meat, avoid said product at all costs!
When a cat food contains quality fibers such as that available in long sugarcane fibers or psyillium husk, then you know that you're on the right track. Researchers believe that if the appropriate amount of fiber is included, this should stimulate your cat's gut to efficiently push hair through.
A cat's digestive system is geared towards predominantly digesting animal proteins and fats. To develop their muscles and overall strength, make sure to feed them as much protein as possible by choosing the correct product.

What to Avoid in Hairball Cat Food
Although it may seem like so many manufacturers create formulas for combatting hairballs, very few actually include the correct ingredients needed to tackle this problem. Here's a few ingredients to avoid at all costs:
Anything Unnatural - Steer clear of any formulas that contain artificial preservatives, flavors, or colors. Scientists have identified a correlation between the increase of chemicals such as ethoxyquin in formulas with an increase in cancer in older cats.
The Wrong Type of Fiber - Ok, we know this point may be a little confusing since above, we spoke at length about how fiber is excellent for your pet. However, by consuming too much or the wrong type of fiber can trigger all sorts of problems. No cheap fillers or grains – such as sugar beet pulp or cellulose alone – should be tampered with.
How to Tell If Your Cat has a Hairball?
Just like us humans, cats show signs when they're uncomfortable. Here are a few to watch out for:
This is your cats way of trying to regurgitate the hairball from their system. This symptom usually increases around one or two hours after your cat has eaten.
This is a surefire sign that your pet isn't feeling tip-top.
Hairballs are usually the main cause of feline constipation. Make sure that your cat remains hydrated and look into several forms of constipation remedies.

How Diet Can Prevent Cat Hairballs
Unfortunately, an increase in hairballs sometimes cannot be cured by switching meals, and just a sign of your cat getting older. Yet many pet owners will assert that changing their cat's diet was the winning solution. The typical 'hairball diet' will include lots of high-quality fiber, which should hopefully sweep hair through your cat's intestinal tract more easily or improve their gut's overall heath. Likewise, the enzymes present in this type of food should keep hairballs from originally forming in their stomach.
Best Cat Food for Hairballs  FAQ:
Q: Why Do Cats Get Hairballs?
A: In most cases, hairballs are harmless for your furry friends. Cats love keeping themselves clean and hygienic and when washing their fur with their tongues, can swallow the loose hair produced by grooming. The majority of these hairs will end up being digested but several will be ejected in the form of a hairball.
Q: How Can I Stop Hairballs?
A: You can't stop hairballs from forming entirely – as discussed above, they're a perfectly natural result of your cat keeping clean. However, there are several things that can be done to stop your cat from producing them as often:
Brush Your Cat - Removing the loose or dead hairs yourself does your cats work for them. During spring at the height of their shredding season, up the volume of times you do this a week.
Keep Active - A healthy digestive system is maintained in both cats and humans if regular exercise is too. Play with your cat so the hair keeps moving through their system. What's more, this will also be great bonding time for you and your furry friend.
Water, Water, Water! - Hydration is key. Ensure that your cat has a fresh bowl of water to drink from at the start of every day.
Q: Are Hairballs Dangerous?
A: Depending on the age and breed of your cat, producing more hairballs than others is natural. However, if your cat produces hairballs frequently, it's best to bring this up when at the vet as large amounts of hairballs could be a sign of problems in the gastrointestinal tract.
Likewise, if your cat has become sluggish around the house, seems to be starving themselves, and is retching constantly without producing hairballs, take them to see a vet immediately. This type of behavior could indicate that the hairball has relocated from their stomach to their intestine.
Our Top Pick
Our of all the commendable products we've showcased, the Hairball Control cat food we'd recommend to our friends just has to be Blue Buffalo's Adult Indoor Hairball and Weight Control Formula with added LifeSource Bits. For starters, this reputable manufacturer lovingly creates their product with the finest of natural ingredients and even enhances them with beneficial vitamins and minerals. Antioxidants are good for your heart, overall health, and even lower risk of infections – and that's why Blue includes natural components such as faxseed and parsley in their formulas. Even animal nutritionists and veterinarians consider their winning recipe to be one of the most reliable out there. Stop hairballs putting a damper on your cat's mood by going Blue.
Source:
Top 5 Cat Hairball Questions Answered - CareCredit
Related Reads
Related Reads