PetSide may earn a small commission from affiliate links in this article.
Learn more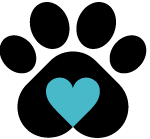 By Petside
Published 13:56 pm
While looking at your kit curled up on the sofa, it may be hard to imagine them in the wild. But your feline is a highly honed carnivore not too far away from her wild cat relatives. And that means she needs a carnivore diet. Your cat thrives on quality protein and unlike omnivorous dogs, needs very little plant-based carbs in her diet. Which is why a high protein content in her diet can help to keep them in tip-top health.
But with many modern cat foods, carbs have slowly crept in, reducing the protein content they contain. And this is where a specially formulated high protein cat food comes in. We take a bite out of some of the best high protein cat food that your kit will happily devour.
The Best High Protein Cat Food
Best High Protein Cat Food Buying Guide & FAQ