The Best Vitamins For Cats in 2022
Last Updated: January 4, 2022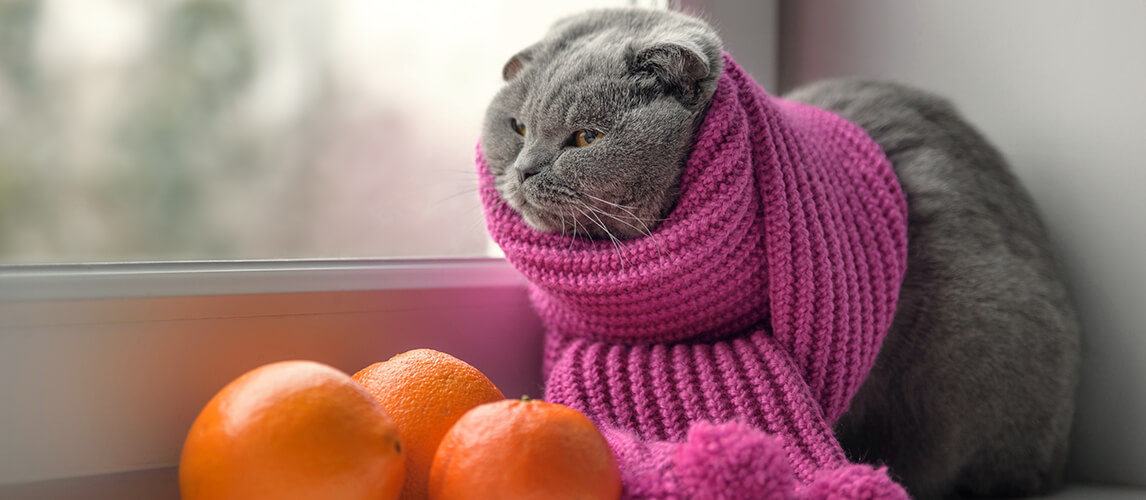 PetSide may earn a small commission from affiliate links in this article.
Learn more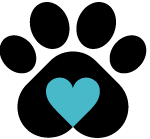 By Petside
Published 11:52 am
To keep our cats healthy and happy, we need to provide them with exercise, lots of love, plenty of mental stimulation, and most importantly, we have to feed them a healthy diet. The latter being the most fundamental and yet confusing area of the bunch. With hundreds of different brands and manufacturers available in the US right now, it's understandable that sometimes there can be information overload when it comes to providing a healthy diet for your cat.
We know that most pet parents love their cats and want them to have the best food they can afford - yet so many people miss out on boosting their kit's health and happiness through the use of supplements. We know, however, that this is mostly due to choosing to be safe, as opposed to lack of care. So, we decided to do something about it.
Below are our most trusted and loved products when it comes to vitamins for cats. Luckily for you, we've not only provided you with a detailed list of the best vitamins for cats, we've also broken down all the information available, to help you make a safe, effective choice that's best for you and your kitty. Read on, and discover the best supplements for your cat, as well as a detailed buying guide to help put your mind at ease.
The Best Vitamins For Cats
Best Cat Vitamins Buying Guide & FAQ
And there you have it, some of the best supplements and vitamins for cats currently available on the market. If you're still unsure which product is right for your pet, it's best to consult with your vet; in the meantime, check out our comprehensive buying guide that contains everything you need to know about vitamins that cats need in order to thrive, including if your kitty needs an added supplement in their diet in the first place.
What Vitamins and Minerals Do Cats Need?
Cats are designed to live off a carnivorous diet so their daily diet should reflect this (packed with protein and essential amino acids). As such, your cat is highly likely to benefit from supplements that contain water-soluble vitamins, such as vitamin B, as well as fat-soluble vitamins such as vitamin A, E and K. They'll also need a supplement that contains both iron and magnesium, alongside potassium, sodium and chloride as these are much harder to find in traditional kitty kibble. You can find more details about how these help your cat below.
It's important to pay attention to what's currently available in your pet's food - in particular, calcium, vitamin C and vitamin D. Too much of these products are more likely than others to create further issues with your cat's digestion and have a knock-on effect to the rest of their body. That said, if you find that their daily food is missing these items, it's absolutely fine to include these ingredients in your choice of pet vitamins.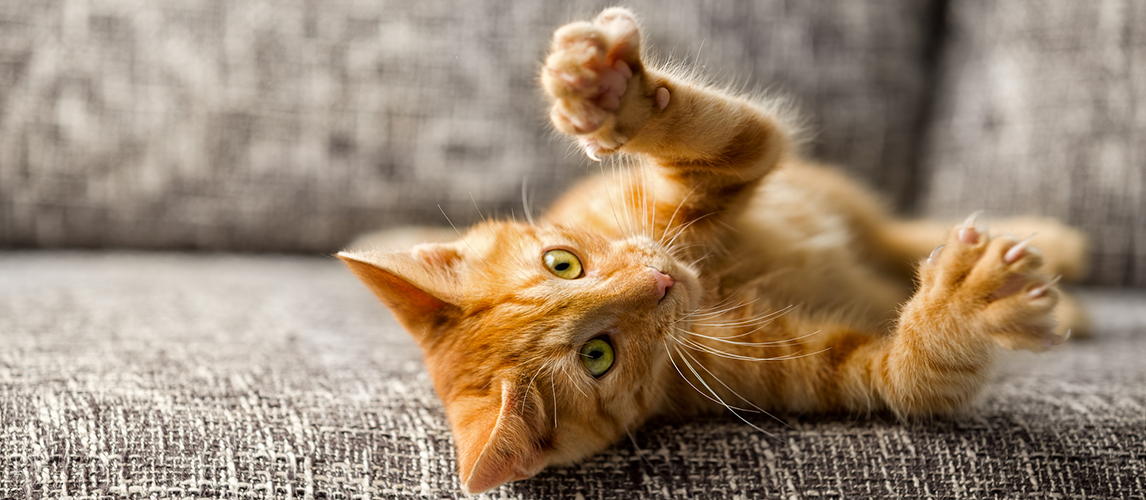 Why Cats Benefit from Vitamins and Supplements
With such a wide variety of ingredients available in different pet vitamins and supplements, it's best to break down each of the major vitamins and minerals used, to give you a well-rounded idea of how they play a part in your cat's system. Below are the most common vitamins and minerals found in standard supplements - but you may notice that some manufacturers like to focus on one, specific area.
Water-soluble vitamins that can easily be absorbed by the system (or dispatched through urine, if too much is available), these help to maintain a healthy immune system. A deficiency in vitamin B leads to a vulnerability to illnesses and general weakness.
Another water-soluble vitamin that helps aid the immune system. Vitamin C aids in the synthesis of collagen, which helps to keep your cats' skin supple and healthy.
These are fat soluble vitamins that deposit in the fatty cells of your cat's body. Too much of the vitamins A, D, E and K can result in your cat becoming poorly or poisoned. Because of this, you should definitely check your cat's current diet before adding any supplements to their food with these ingredients. You should also contact your vet to discuss whether you need to add these vitamins to your cat's diet.
Fiber is essential to keeping the digestive system running smoothly. These, combined with carbs, help to provide a slow-release of energy which is healthier for your cat in the long-term. They keep your cat's bowels running smoothly and allow for the proper digestion of food. Head over to our review of high fiber cat food for more options.
Iron helps to keep your cat energized, which in turn allows them to fight off infections. This is especially true in the case of outdoor cats, who are more likely to pick up parasites that feed off the blood of your cat and can cause anemia.
Magnesium works in two ways, the first being that it helps to maintain a healthy immune system. The second is that a good source of magnesium in a healthy diet allows for the absorption of calcium, leading to a domino effect of maintaining strong bones. Be advised, however, that too much magnesium can cause urinary tract infections (UTI's) and a vitamin deficiency, so it's best to check with your vet before using a cat supplement that includes magnesium.
Potassium, sodium and chloride
The combination of potassium, sodium and chloride can help fight off dehydration in cats. These are ideal for cats who have been ill, with diarrhea or vomiting and need to rehydrate, quickly.
Fatty acids work in pretty much every part of the body, from the brain to the skin, as well as aiding in the metabolism and digestion. Commonly known as Omega-3 and Omega-6, you will likely come across these in fish oil for cats, or in the general make-up of multivitamins for cats.
Since cats are naturally carnivorous animals, it makes sense that a huge part of their diet relies on protein. Most of this should come from your kitty kibble but there's no harm in finding a supplement that gives a little extra, particularly if the said supplement contains essential amino acids. Cats need 22 amino acids and out those, they can synthesize 11, so the remaining 11 must come from diet or supplements. Protein helps with building muscle in your cat, as well as providing healthy skin, muscles, and fur, all of which are essential for a cat's survival.
One particular protein - or to be more precise an amino acid - worthy of mention is Taurine. This is usually found in meat and fish but can also be added to supplements as it works to maintain heart health and support healthy eyes - without it, cats will lose their vision and eventually become blind.
Probiotics are full of healthy bacteria that aid in the digestion of all of the above. A good probiotic will ensure your cat is able to utilize their vitamins and supplements to their full potential while working against bacteria that cause digestive problems in the gut.
Different Types of Cat Vitamins and Supplements
Generally, you'll find vitamins and supplements available in three formats - powder, tablets/capsules, or chewable treats. Each of these comes with their own pros and cons and depends entirely on the preference of your cat. For example, a powder can usually be sprinkled into food and is therefore very easy to administer for cats who like to dive in. For those cats who are likely to turn their nose up at their food, however, you might struggle getting them to consume these supplements.
Tablets and capsules are generally the hardest to have your cat eat, unless they are small enough to slip into a piece of plain meat or similar, but you can be sure of exact measurements being digested by your cat, once they've gone down. The exception are tasty tablets that can be given as treats. Capsules, on the other hand, can sometimes be cut or split, and the oils used across their daily food, which may be preferable.
Finally, chewable treats tend to be more expensive but are much preferred by most cats. There are also fewer companies offering these options, since they require a little more effort and time to create than generic tablets.
A newer variety of supplements have also come onto the market, referred to as nutraceuticals. These claim to be a little stronger than standard supplements but not strong enough to require a prescription. It's important that you talk to your vet before using these, as the higher level of ingredients naturally comes with a higher level of risk.
The best thing to do, no matter what options you choose, should always be to find out what deficiencies are left in your cat's overall diet and speak with your vet. Once you've been given the all-clear, you can then find a vitamin, supplement or nutraceutical that compliments their diet and fills the gaps where your cat's nutritional needs may lie.
Our Top Pick
With its vast array of nutrients and great reviews, it's not hard to see why our top pick and best supplement for cats is Liqui-Tinic's flavored vitamins and supplements. Available in a liquid format, this is an ideal addition to your cat's daily diet, without the mess or fuss that comes with giving your cat a high-quality supplement.
Great for cats of all ages, but especially those struggling with anemia, this is an affordable and easy-to-administer tonic that can help solve a range of issues that your cat may be suffering from. Simply add a few drops to your cat's food every day and you're bound to see a huge improvement in their energy, general health and overall happiness.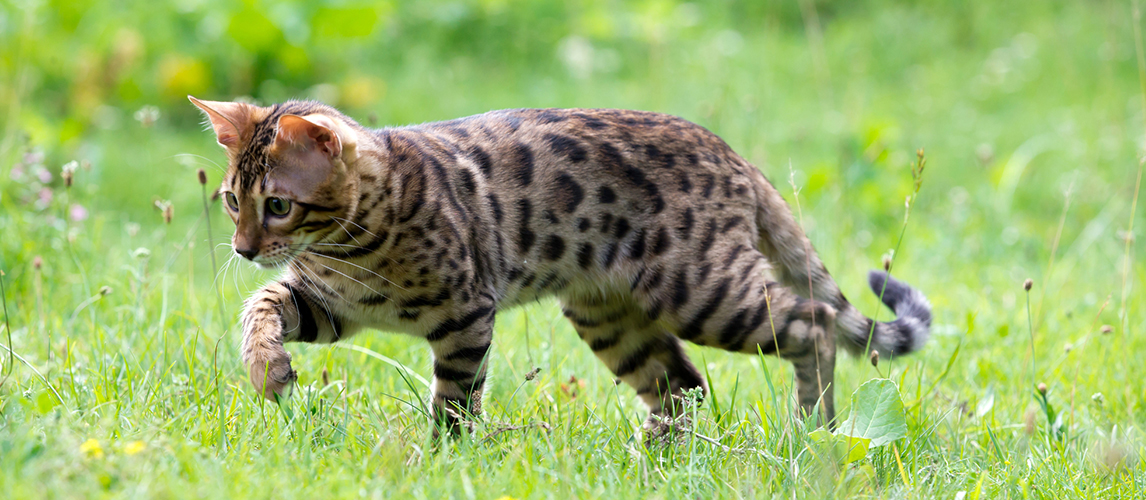 FAQ
Q:

My cat's food already has a lot of additional vitamins and minerals - does she/he still need a supplement?

A:

There are usually two main reasons why anyone would buy cat supplements. The first would be to work together with a cat's regular diet, improving their overall health and wellbeing. The second is on the recommendation of their vet or to make up for some form of deficiency within the cat or to fill the gap left by their usual diet.

If your cat already takes a lot of vitamins and minerals, you may want to check their overall diet to see if there is something specific missing, and then look for a supplement that compliments this. If, however, you notice a change in the behavior or physical wellbeing of your cat, you may wish to try out some of the more "well-rounded" supplements that cover greater ranges of issues after discussing the said changes with your vet.
Q:

Is there a danger of 'overdosing' or 'over-supplementing' by giving my cat too much of a particular vitamin or mineral?

A:

As discussed above, there is a risk that comes with some vitamins and minerals that can lead to over-supplementing and therefore poisoning your cat. While you should be absolutely fine with water-soluble vitamins since any excess is simply processed and disposed of through urination, you may need to be careful when it comes to fat-soluble vitamins and minerals as they get stored in your cat's body.

The main ingredients you should be cautious with include vitamins A, D, E and K, along with magnesium and vitamin C. If you think your cat may need these supplements, have a chat with your vet first and try to bring along any of their current food. This will allow them to work with you to find the best course of action for your kitty.
Q:

Can I give my cat human vitamins?

A:

The short answer here is no; this is mostly due to the fact that some cats simply can't handle human vitamins and minerals and also because manufacturers like to add in extras to their production, such as garlic, which can be harmful to cats. In order to stop problems that arise from too much use or any additives at all, you'll need to find a supplement that avoids garlic, onion, calcium, vitamin D and vitamin C.

You should also bear in mind that a lot of fillers can come from dairy products and adult cats are naturally lactose intolerant, so you should be aware that using human vitamins can cause some stomach problems for your cat.

Finally, you might notice that us humans need a lot more of the specific ingredients used in vitamins and, therefore, you'll notice that our tablets are generally much larger than the feline counterparts. Too much of these ingredients can cause problems in your cats' digestion, immune system and more, so it's best to avoid giving your cat human vitamins altogether.