The Best Flea Collar for Cats in 2022
Last Updated: January 4, 2022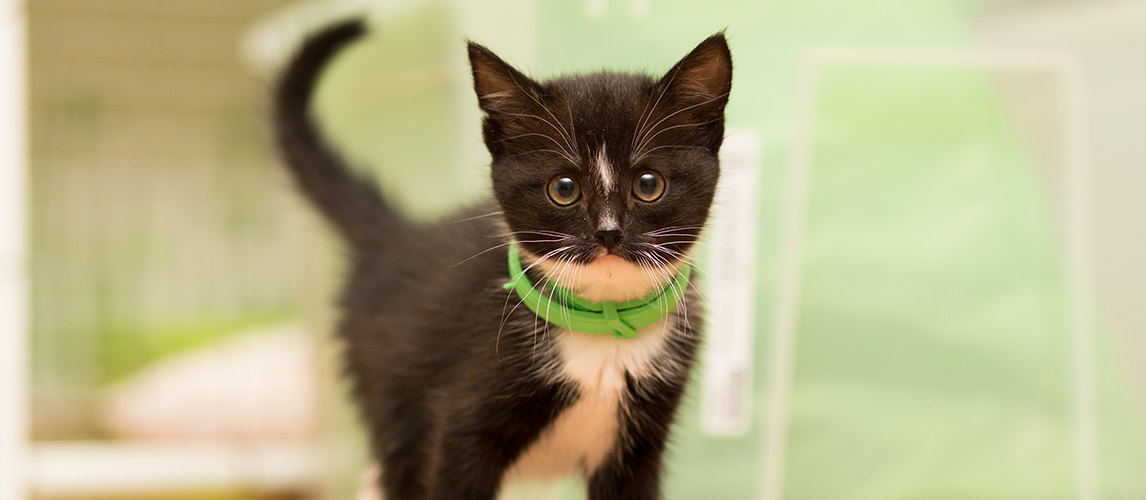 PetSide may earn a small commission from affiliate links in this article.
Learn more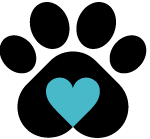 By Petside
Published 14:54 pm
Every cat owner has a responsibility to take care of his/her feline friend. This goes beyond merely providing food, drink, and shelter. You have to make sure that your cat is protected from illnesses and fleas. Determining whether your cat has fleas is not something you can do by simply looking at your cat. This is because these insects hardly induce scratching or itching as they suck out blood from their hosts. However, they will leave your cat with a myriad of diseases such as flea allergy dermatitis and plague. And this is something you do not want. One of the best ways of setting your feline buddy free from these parasitic insects is by getting a flea collar for cats. In this article, we will review the best flea collar for cats worth investing in.
The Best Flea Collar for Cats
Best Flea Collar for Cats Buying Guide & FAQ
Do Flea Collars Work on Cats?
The simple answer is yes, flea collars work on cats. As you may have observed from our review, flea collars can offer up to 12 months of protection from fleas, ticks, and even their larvae. Plus, flea collars are a cheaper alternative to expensive fleas and ticks medications. They are easy to use and offer long-lasting protection. Flea collars use a simple process to both kill parasites and prevent their recurrence by releasing active ingredients or essential oils that kill the parasites.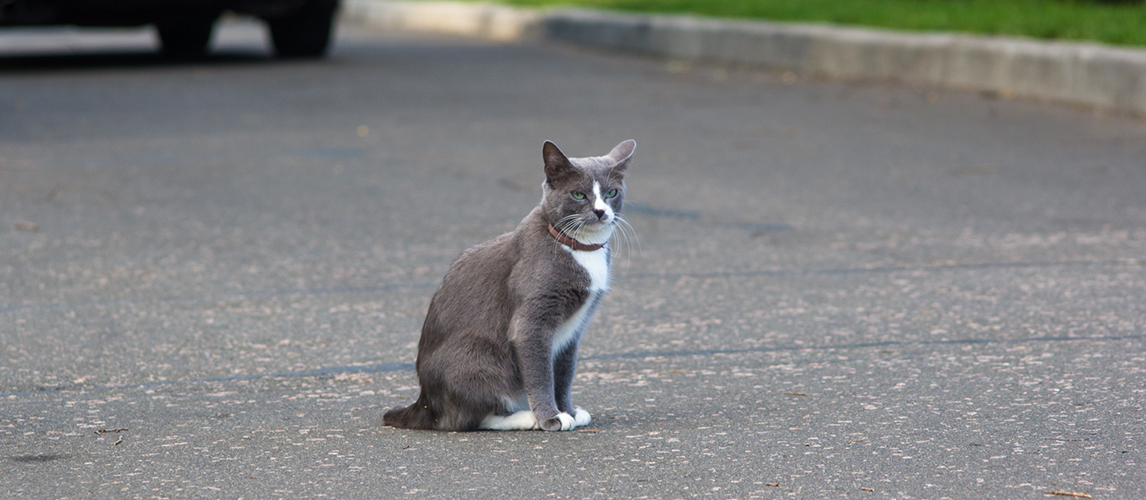 What to Look for in a Flea Collar for Cats
Here are the things to keep in mind when shopping for the right flea collar for your cat.
Safety: Flea collars have been proven to be a much safer alternative to other means of treating ticks and fleas infestations. However, you must pay attention to the ingredients of the collar before you make a purchase. Do not opt for collars that release toxic substances onto your cat's hair coat, and this will cause harm. It is best to stick with flea collars that are made with all-natural substances.
Water-resistant: The flea collar you choose should not prevent you from giving your cat a bath for fear of it being washed off. Thus, it is best to opt for collars that are water-proof or water-resistant to ensure that the treatment does not wash off when your cat gets wet.
Durability: your cat's flea collar should last long enough to be able to protect it from parasites. Make sure that you are choosing a collar that is made of high-quality materials. At the same time, it should be durable and lightweight.
Size: You need to know the correct size that will be the right fit for your cat. Otherwise, opt for a collar that has an adjustable feature. Always make sure that your cat is comfortable wearing the collar and not choking.
Duration of treatment: As you may have noticed from our review, different brands offer different treatment and prevention durations. This ranges from 7 months to 12 months. Head over to our review of the best flea treatment for cats for more alternatives.
The Health Benefits of Using Cat Flea Collars
Cat owners are beginning to move towards using flea collars instead of other forms of treatment. Let's take a look at the benefits that using a cat flea collar offers.
Ease of usage: Flea collars are designed like normal collars for cats. They are easy to use and easy to remove. All you need to do is to put it around your cat's neck, and you're done. It is that easy.
Not messy: Cat flea collars do not make any mess as compared with using a lotion, shampoo, or a spray treatment.
Related Post: Flea Shampoo for Cats
Different sizes: The collars come in different sizes to choose from. Also, there are designs that can be adjusted to suit any cat size.
Long-lasting treatment: Unlike other methods, you do not have to give repeated doses for a longer period of time.
Cost: Cat flea collars are clearly a much cheaper alternative to other methods of treating fleas and ticks.
Safe: Unlike many of the other methods of treatment, cat flea collars hardly release toxic chemicals into your cat as they are mostly made of all-natural substances. Also, they are mostly environmentally-friendly.
Related Post: Flea Combs for Cats
Our Top Pick
We have reviewed the best flea collars for cats. However, our top pick remains the Seresto Flea And Tick Prevention For Cats. Here is a quick recap of its features. It is lightweight and easy to apply. It helps to eliminate fleas and ticks and also prevents them from re-infesting. It is not recommended for kittens below 10 weeks. It features an odorless and non-greasy formulation with an easy-release design. It also comes with reflective clips to improve visibility at night. Plus, it offers 9 months of fleas and ticks treatment.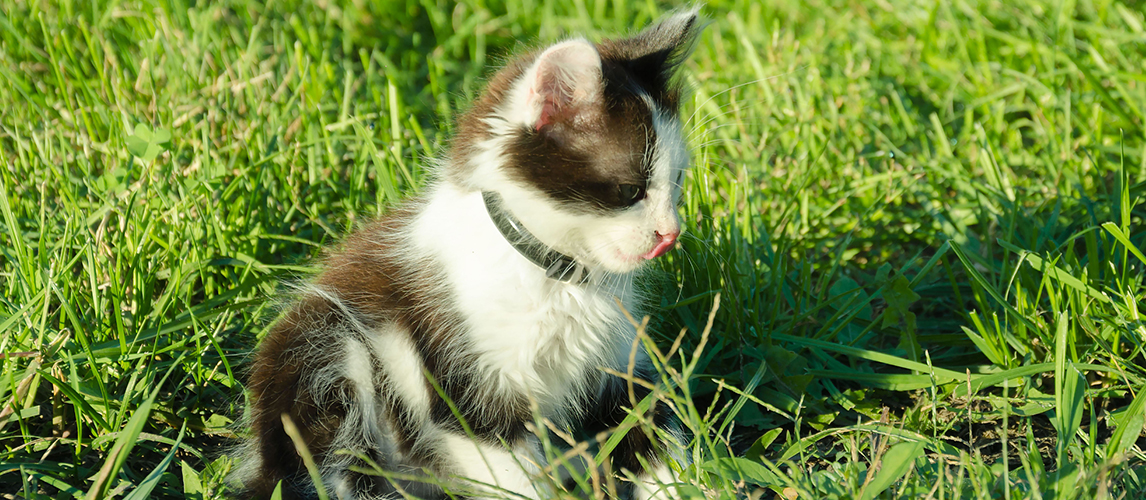 FAQ
Q:

Are cat flea collars safe?

A:

As you may have observed from this review, cat flea collars are completely safe for your feline friend as they are made of all-natural non-toxic substances. However, if you happen to find a cat flea collar that contains toxic substances, please avoid it. You can go a step further by reporting it. Also, they are safe to wear around your cat's neck as they come in different and adjustable sizes. Always ensure that you can easily fit two fingers between the collar and your cat's neck. This is to help prevent choking and discomfort. Plus, cat flea collars are also safe on the environment as most of them can be recycled.
Q:

When can a cat wear a flea collar?

A:

This depends on the brand of flea collar. Some brands can be worn be kittens as early as eight weeks old, while others cannot be used until your kitten is at least ten weeks old. Also, there are other brands that require your cat to be at least three months old before they can be used. In order to be sure that your cat is using a flea collar at the right age, it is best to first consult with your vet before making any purchase.
Q:

Can fleas from cats live on humans?

A:

A cat's coat offers the ideal environment for fleas and ticks. The human skin is different from a cat's coat. Thus, fleas and ticks will not be able to live on humans. However, this does not mean that they will not be able to latch onto human skin and suck out some blood. Most cat owners are very close to their cats. Some share their beds and couch with their feline friends. Due to the close proximity between such cat owners and their feline friends, it is very easy for these parasites to jump onto human skin. However, they will not be able to live on human skin.
Q:

How effective are flea collars for cats?

A:

Again, this depends on the brand of flea collar. Seresto cat collar, for example, offers up to 90 percent efficiency when it comes to eliminating fleas and ticks during the collar's life period. There are other brands that offer less efficiency, unfortunately. Thus, it is very important to go for brands that are proven to offer reliable efficiency like the Seresto cat collar.
Q:

How long does it take for a flea collar to work on a cat?

A:

Again, this completely depends on the brand of cat flea collar. Each brand offers a different time period for the active ingredients in the collar to be released. With some brands, the ingredients can be released within an hour, while others require six hours to release. However, some experts have argued that one cannot be completely certain of the exact time the active ingredients will be released as they are made of natural substances. Thus, despite the fact that some brands may indicate very early release-periods, one cannot be completely certain. This is the downside of using all-natural ingredients.