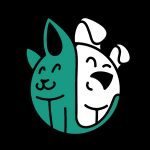 We all want our pets to be happy, safe, and comfortable and despite the independent nature of cats, they love a warm cozy place to sleep and relax just as much as dogs do. While your cat will most likely curl up in any available space, providing them with a cat bed gives you peace of mind and them the option of a space of their own should they want it. The difficulty, however, is deciding which is the best bed for your cat. There are so many different styles available, from self-heating pads to cat tents, it can be difficult to know where to start. Our panel of pet experts and cat lovers has compiled a list of the 10 best cat beds to point you in the right direction.
The Best Cat Bed
K&H Pet Products Thermo-Kitty Heated Cat Bed
See More Reviews

The thermostatically controlled Thermo-Kitty Heated Cat Bed by K&H Pet Products automatically responses to changes in temperature to maintain your cat's body temperature. It only heats when your cat is in the bed, meaning less energy wastage. The bed includes soft foam walls and a poly filled pillow to keep your cat comfortable. It also has an easy to remove fleece cover for washing. The bed is low wattage and is tested to exceed the USA/CA safety standard to give you complete peace of mind. 
Key Features:
Thermostatically controlled heated cat bed
Only heats to body temperature when your cat is in the bed
Removable machine washable fleece cover
Polyfilled pillow bottom
MET safety tested
4-watt heater
Specification:
Brand

K&H Pet Products

Model

3192

Weight

1.5 pounds
Armarkat Cave Shape Pet Cat Beds
See More Reviews

The machine washable Aeromark International Armarkat Cave Shape Pet Cat Beds include a waterproof and skid free base to stop the bed from moving as your cat enters or exits it. The bed is ideal for cats who prefer to be fully enclosed and hidden while they sleep. The sides and base of the uniquely shaped bed are filled with 100% polyfill to provide your cat with maximum warmth and comfort.
Key Features:
Cave shape washable cat bed
Dimensions 18" x 13" x 12"
Waterproof and skid-proof base
100% poly fill for comfort
Durable and stain proof
Specification:
Brand

Armarkat

Model

ARMARKAT-C11CZS/MH
Smiling Paws Pets Cat Bed
See More Reviews

The Smiling Paws Pets Unique 2-in-1 Bed/Cat Condo & Cat House allows you to modify your cat's bed to suit their individual needs. The top of the bed can be pulled up to create a sturdy cube with a small front opening. A comfortable faux-sherpa cushion made from plush polyester fleece fits comfortably on the bed and fits just as easily inside the cube. The cube/bed is made with thick organic cotton walls and includes a non-skid bottom to prevent accidents. The bed also includes a side pocket that is ideal for storing small toys. The self-warming and cooling cat condo is machine washable and can be spot cleaned easily with a damp sponge.
Key Features:
2-in-1 cat bed and condo cube
Dimensions bed: 13" x 13" x 7" Cube 13" x 13" x 13"
Machine washable
Non-skid bottom
Thick organic cotton walls
Plush polyester fleece faux-sherpa cushion
Specification:
Brand

Smiling Paws Pets

Model

Smiling Paws Pets

Weight

1.5 pounds
Petmate Aspen Self Warming Beds
See More Reviews

The round Aspen Pet Self Warming Beds use heat-reflecting technology to reflect your pet's own body heat back to them, keeping them warm and comfortable all year round. The bed features a non-slip base, meaning it is safe to use on all types of flooring including hardwood and tiles. The polyester construction is lightweight and portable, making the bed ideal for use as a travel bed.
Key Features:
Self-warming round pet bed
Uses heat reflective technology
Non-slip base
Plush, faux lambswool interior
Wide wale corduroy exterior
Specification:
Brand

Petmate

Model

80135

Weight

1.41 pounds
The Refined Feline Kitty Ball
See More Reviews

If you are looking for something completely different, then The Refined Feline Kitty Ball could be just what you need. The unique cat bed is made from durable non-toxic poly rattan. It is strong enough to deal with kitty claws and makes an interesting addition to any living space. The bed includes a machine washable soft cushion for your cat's comfort. The stylish ball is easy for your cat to get into, even though it is off the ground.
Key Features:
Raised rattan cat ball with cushion
Durable non-toxic poly rattan
Machine washable cushion
Easy to enter and exit
17" dome
Specification:
Brand

The Refined Feline

Model

KBB-PY-ES

Weight

15 pounds
Necoichi Cat-Headed Scratcher Bed
See More Reviews

The Necoichi Cat-Headed Scratcher Bed is ideal for cats who like to scratch and claw at their beds. The deep-dish style bed is comfortable for your cat to relax in and is durable enough to deal with even the toughest claws. It is created using natural corn starch glue, so it is non-toxic and chemical free. The unique cat head design makes it an exciting and stylish addition to any room in your home.
Key Features:
Dual use cat head designed cat bed
Dimensions 14.2" x 14.2" x 5.9"
Durable and strong
Created using natural corn starch glue
Non-toxic and chemical free
Best Pet Supplies, Inc. Cat Cave
See More Reviews

The Cave/Tent Bed For Pets by Best Pet Supplies is filled with soft polyfoam and coved in linen material. The style of the bed gives your cat privacy, comfort, and a sense of security. The durable tent is machine washable and guaranteed not to stretch out of shape. The bed comes complete with a removable plush cushion for extra comfort.
Key Features:
Tent-shaped soft cat bed
Dimensions 19" x 19" x 19"
Poly-foam filler
Soft plush removable cushion
Linen material cover
Machine washable
Specification:
Brand

Best Pet Supplies, Inc.

Model

TT609-XL

Weight

2.44 pounds
See More Reviews

The Cat Mat Leopard Print Cat Bed by Perrfect Thermal is ideal for cats who find it difficult to climb in and out of high sided cat beds. The mat does not require electricity as it contains a lightweight core that reflects your cat's heat back to them; keeping them warm and cozy whatever the weather. The sleeping pad is reversible and machine washable. It is also strong and durable. The mat is designed to withstand chewing, clawing, and scratching.
Key Features:
Heat reflective sleep pad
Reversible
Machine washable
Dimensions 22" x 1" x 19"
Strong and durable
Specification:
Brand

Purrfect Thermal

Model

PT85623
Twin Critters Handcrafted Cat Cave Bed
See More Reviews

If you are looking for something completely different, then the Handcrafted Cat Cave Bed by Twin Critters might be just what you are looking for. The colorful cave is created in the shape of an angelfish with its mouth as the opening. The cave is made from merino wool and is large enough for a nursing cat or even a large Maine Coon. Each cave is completely unique and is handcrafted in Nepal. No harsh chemicals are used in the construction of the caves, ensuring that your cat is completely safe, secure, and comfortable. The cave can also be flattened to create a comfortable sleep mat.
Key Features:
Uniquely designed hand-crafted cat cave
100% natural, suitable merino wool
No harsh chemicals
Can be flattened and used as a sleeping mat
Petsfit Booster Seat for Cats
See More Reviews

If you are looking for a way to make car journeys more comfortable for your cat, then the Booster Seat/Lookout Cat Seat by Petsfit might be just what you need. The soft and comfortable car seat includes a dual-sided liner that has a plush side that is ideal for colder weather. The liner is removable and machine washable, making it easy to keep clean. The car seat is designed to be used with a car seatbelt and is stable once properly secured. It includes side pockets for storing treats and small toys.
Key Features:
Cat car seat
For use with a seatbelt for stability
Removable and machine washable double-sided liner
Dimensions 29.5" x 16" x 14"
Side pockets included for storage
Specification:
Brand

Petsfit

Weight

10.14 pounds
Best Cat Bed Buying Guide & FAQ
Of course, no two cats are the same, they all have their own preferences when it comes to sleeping. You cat may prefer to be up off the floor, they may prefer an enclosed space away from prying eyes and little fingers, or they may prefer to stretch out and stay the center of attention. Knowing your cat is the first step to buying the right cat bed for them. However, it is also important to know what features to look for in a good cat bed and the different types of bed that are available. In this section of the buying guide, we look at both these elements and explore how best to get your cat to actually use their bed once they have it. We also answer some of the most frequently asked questions about cat beds.

Features to Look for in a Good Cat Bed
Cats love to sleep, in fact, on average cats can sleep for 16 hours a day. That is a lot of cat naps, so it is important that your cat has a comfortable place or range of places for these naps. A cat bed is ideal because it gives them a space that is just for them, somewhere that they can be left alone without fear of being moved or otherwise disturbed. However, it is important to ensure that the cat basket or bed that you are considering is suitable for your cat. If not, then the chances of them using it are close to zero. Here are a few features to look out for in a good cat bed.
Look carefully at the materials used to cover the cat bed. Are they scratch and claw resistant? Will they last? Look for materials with a tight weave that can better stand up to pawing and which are less likely to get caught on your cat's claws. Machine washable materials are also preferable as it makes it much easier to keep the bed clean and bacteria free.
While your cat might not care about a smell build up in their heated cat bed, you might. Odor and stain resistant materials that are also breathable help to reduce moisture build-up and therefore reduce the risk of bacteria growth that could lead to poor health for kitty.
Washing your cat's bed is the best way to reduce odors and stop bacteria growth. Some cat beds are completely machine washable, others have removable covers that can be washed. Always check the instructions first. If the cover is removable, take the opportunity to check the internal materials. Can they be spot cleaned or wiped? This is important, especially if it has got damp, muddy, or you have a flea infestation.
If you are looking at a cat bed that is raised off the floor or has solid sides, then you want to ensure that it is sturdy. If the sides collapse in, then your cat is unlikely to want to use the bed. Similarly, if the materials in a raised bed are not strong enough, then you risk injury to your pet.
Check the filling of your cat's bed or cushion has been safety tested. It should be filled enough to ensure that it is sturdy, but not overstuffed or lumpy. If it isn't comfortable, your cat is unlikely to use it. The best cat beds use polyester fiber filler that is allergen free and contains no harsh chemicals.
Check the base of the cushion or bed. Does it have an anti-slip base? If you are placing your cat's bed on a smooth surface, such as tiles or wood floors this is very important. Anti-slip bases are usually also water resistant, this is ideal for stopping spills from soaking into the bed and causing moisture and damp problems.

Types of Cat Beds
There is a wide range of different types and styles of cat bed available from mats and cushions to igloos and tents. The type you choose will depend greatly on the sleeping habits and preferences of your cat. The main types of cat bed that are available include:
Tent, igloo, and condo beds are all types of enclosed cat beds. These are usually made from fabric with a polyester fill. They offer privacy, security, and warmth for your cat and are ideal for nursing and pregnant cats who want space away from other pets and small humans. It is important to check the height and size of the entrance holes on such cute cat beds. If they are too high or too small, then your cat won't use it. These beds may not be suitable for older cats or those with joint issues.
As their name suggests, these generally sit over a radiator or can be attached to the wall or a window. They can be made from a wide range of materials and are great for cats who prefer to be off the floor. It is important to check the weight and size restrictions on these beds to ensure your cat is safe and comfortable. Again, these beds may not be suitable for older cats or those with mobility issues.
These are usually made from fabric with a polyfill interior. They come in a range of shapes and can either have raised sides all the way around or have one lower side to make it easier for your cat to enter and exit the bed. This type of bed is a great compromise better a flat cushion and a fully enclosed bed.
These are a more traditional style of bed but can be difficult to clean. You can add cushions to improve your cat's comfort. Wicker can be chewed and clawed by your cat, so finding one that is made from non-toxic materials and glues is very important.
These are ideal for cats with mobility issues as they are very easy for your cat to get on and off. The best floor cushions are washable or have washable covers and non-slip bases.
These beds include reflective materials that use your cat's own body heat and reflects it back to them to keep them warm. Reflective materials can be found in most of the above types of luxury cat beds and are ideal for colder climates.
Getting Your Cat To Use Their New Bed
Buying your cat the best cat bed and getting them to use it are two very different things. It could be the most comfortable bed in the world, but if your cat is wary, doesn't like it, or doesn't like where it is placed, they simply won't use it.
When you are looking for a cat bed ensure you choose one that reflects your cat's preferred sleeping position. If they tend to hide away, then an igloo or tent might be perfect. If they prefer to stretch out, then a floor cushion or doughnut bed might be better.
Once you have the bed, position it in a place where your cat likes to sleep. This will help them understand that it is for them. Place their blankets, toys, or cushions on the bed so that it smells familiar. You can also place their treats in the bed to entice them into the bed. If it feels safe, comfortable, and familiar, they are more likely to make it their new favorite sleeping spot.
It is also important to not disturb your cat while they are in their bed. If they are constantly picked up or otherwise disturbed, they are not going to settle, and this could put them off using it at all. If your cat still refuses to use the bed, you can try sprinkling catnip on the bed or trying a different position for the bed. Cats often have more than one favorite sleep spot.

Best Cat Bed FAQ:
Q: What is a cat bed?
A: A cat bed is a safe and warm place for your furry feline to rest, relax, and sleep. Cat beds come in a range of shapes and styles. These include enclosed tent or igloo beds, doughnut beds with a central cushioned area and raised sides, and flat floor cushions. They type of bed you choose for your cat will depend on a number of factors including their age, mobility level, sleeping preference, and the amount of privacy/security they need when they sleep.
Q: Do cats actually need a cat bed?
A: Cats can sleep for anything up to about 20 hours a day. While a cat bed is not essential, it is a great way of ensuring your cat has somewhere safe to sleep. Buying a cat bed is especially useful if you have small children as you can teach them that the bed is the cat's space and that they should be left alone when in that space.
Buying a cat bed reduces arguments between pets over sleeping spaces, provides a safe space for pregnant or nursing cats, and can be a safer option than some of the places your cat will choose to sleep if they do not have a bed.
Q: How do I clean my cat bed?
A: How you clean your cat's bed will depend on the type of bed and the materials it is made from. You should always read the manufacturer's instructions to ensure that you do not damage the bed by washing it incorrectly. Most fabric doughnut beds and floor cushions have removable covers that are machine washable. The interior covers are often wipeable and can be sprayed with antibacterial sprays to reduce bacteria build-up. Other materials may require careful wiping or spot cleaning rather than full washing.
Q: What size cat bed do I need to get?
A: It is important to ensure that your cat has enough room in the bed to be comfortable, but that the bed is not so big that they find it difficult to get warm or end up feeling insecure. Take note of the length of your cat from nose to the base of their tail. Choose a bed size that is a few inches longer than this measurement.
Also, take note of the maximum load of the bed. This is particularly important for raised beds, hanging beds, and radiator beds. If your cat is too heavy, you risk the bed falling and causing injury.
For enclosed beds, such as a cat igloo bed, check that your cat can easily fit through the opening and turn around once inside the bed. Remember that if you are adding extra cushions, this will reduce the space available to your feline.
Sources:
Why Do Cats Sleep So Much? - PetMD
How to Choose a Cat Bed - wikiHow
Related Reads
Related Reads