The Best Cat Scratching Posts in 2022
Last Updated: January 4, 2022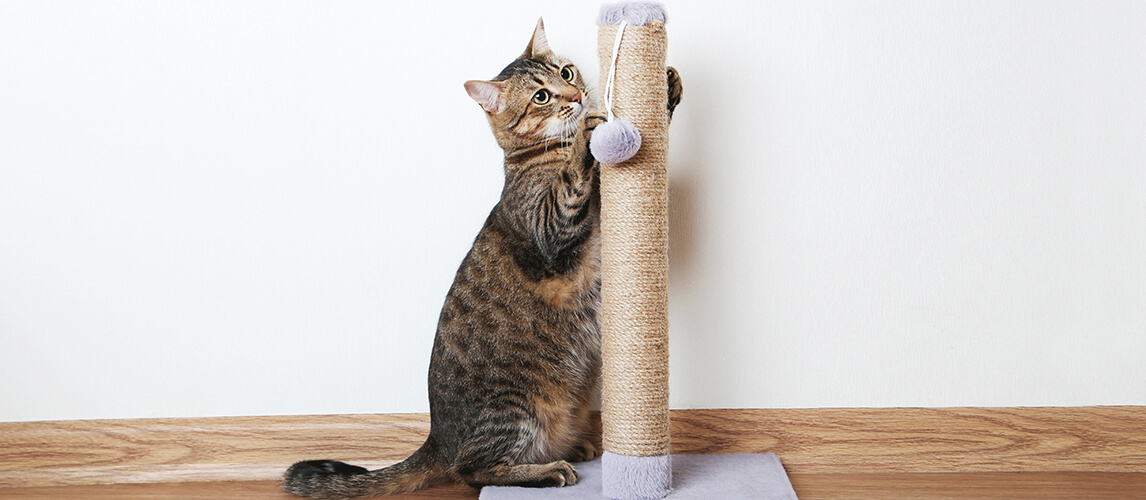 PetSide may earn a small commission from affiliate links in this article.
Learn more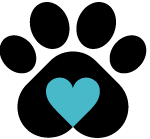 By Petside
Published 15:12 pm
An essential feline behavior, cat scratching can also become destructive, with your kit choosing your favorite furniture as the place to hone their claws. So, getting a scratching post designed specifically for your cat can save your home as well as help to keep him lean, happy and healthy.
Cats scratch for a host of reasons – from cleaning their claws and stretching their muscles to marking their territory and even getting a little stress relief. Which is why bringing a cat scratching post into your home is a win-win for you both. But with a host of styles and designs to choose from, which post is best for your scratch-loving cat? We flex our own testing muscles to help sharpen your final choice, with our best cat scratching post guide.
The Best Cat Scratching Post
Best Cat Scratching Post Buying Guide & FAQ
How to Choose a Scratching Post for Your Cat
Depending on your cat and their scratching preferences, there are numerous types of posts to choose from. Here are the key things to look for before making your final pick:
Size: The ideal cat post will depend on the amount of available space you have, as well as the size of your cat or cats. And also take into account surrounding floor space around the post as your kit will also like to lounge near to it, too. But you also need to remember that the larger posts, while look amazing, are heavy although this extra weight does add more stability. In short, the post needs to fit your home, your cat size, whether you have multiple cats, and their scratching preferences.
Height: The height of the post is also an important consideration, as it needs to be at least as tall as your cat when they are fully stretched out. A simple way to measure your cat for the right height of tree is to measure from their ears to the base of their tail, then double the measurement so you get a post which gives your kit plenty of height to stretch out.
Material: The material needs to feel (and sound) pleasurable to your cat as they scratch so avoid artificial fibers as they can also cause static shocks as your cat goes in for the scratch. They also prefer materials that will shred so opt for natural fibers such as sisal scratching posts which tick all the boxes for your kit.
Design: Some scratching posts are more elaborate and over the top than others and so, as you are going to put it on display, make sure you are happy with the design and that it fits in with your home.
Wall mounted scratching post or stand-alone: You can also choose between a post that can be fixed onto the floor or wall or opt for a freestanding design. A wall-mounted scratching post takes a little longer to set up and is more permanent but does prevent your cat from knocking it over.
Vertical or horizontal: Another choice, but the orientation of the post will reach different muscle groups when your kit goes in for a scratch. Some cat trees are designed for both but are the more elaborate when it comes to design. Whichever orientation you opt for, make sure the height is sufficient to give your pet a good body stretch.
Perch: Scratching posts or cat trees with a perch can serve two purposes; enable safe scratching and also provide a high up safe space for your kit to lounge on and watch the world go by.
Other features: Hammocks, viewing platforms, hanging toys, climbing steps, there are numerous other add-ons to make your cat's scratching post a luxurious feline condo. But all these extras do add size and weight to the post, as well as increasing the price. Make sure you have the space and your kit will appreciate all the extras before you buy. For more options, check out our detailed review of cat hammocks.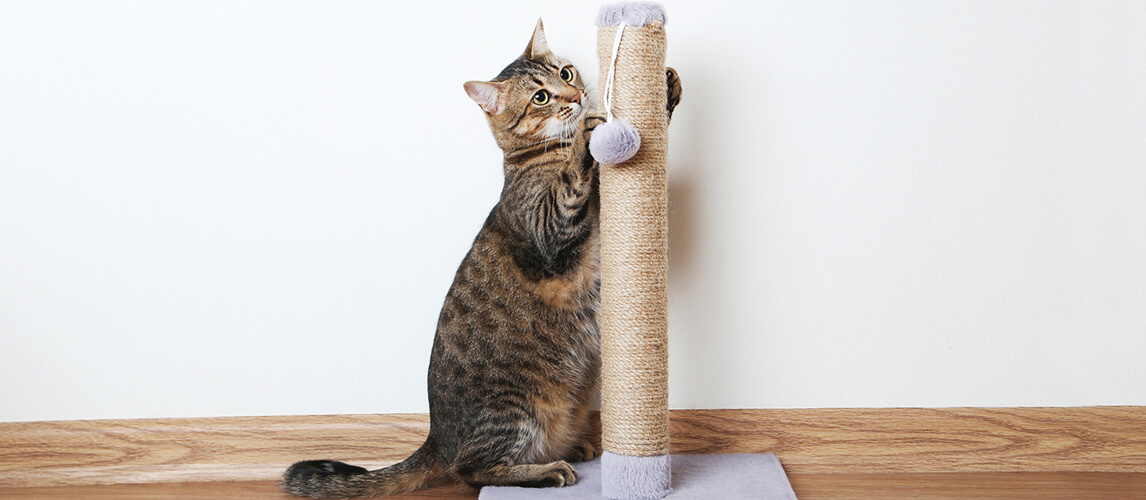 Benefits of Using Cat Scratching Posts
Cats are natural born scratchers, and can do it when they are happy, calm, ready to play, needing to stretch and flex their claws and paws or even stressed. It is also an instinctive behavior by which they like to mark out their territory. Here are the main benefits of using a scratching post for cats:
They help to protect your carpet and furniture. If your cat needs to scratch and there is no post, then they will go for the next best thing. And this could be your lovely sideboard, table or sofa.
A scratching post helps to keep their claws healthy by removing the outer sheath layer and expose new growth as well as giving them the chance to stretch and exercise their paws and leg muscles.
It supports their all-round body strength, as the act of scratching also stretches their back and shoulder muscles, helping to prevent stiffness too. Tall or tower posts are particularly good for this all-body feline workout.
Scratching can also boost blood flow – particularly beneficial after a long afternoon catnapping.
A cat scratcher can help soothe and calm a stressed or anxious cat and prevent them from taking all that tension out on your furniture and home.
Related Post: Cat Stairs And Steps and Cat Trees
Our Top Pick
The SmartCat Ultimate Scratching Post is our review's smart choice when it comes to a well-built and long-lasting scratcher that will look good in any home. A decent 32 inches in height, this vertical post is covered in woven sisal for a pleasurable experience for your pet, while giving them a good body stretch too. And the wide base ensures the whole post stands stable and wobble free for hours of sisal scratching for your feline.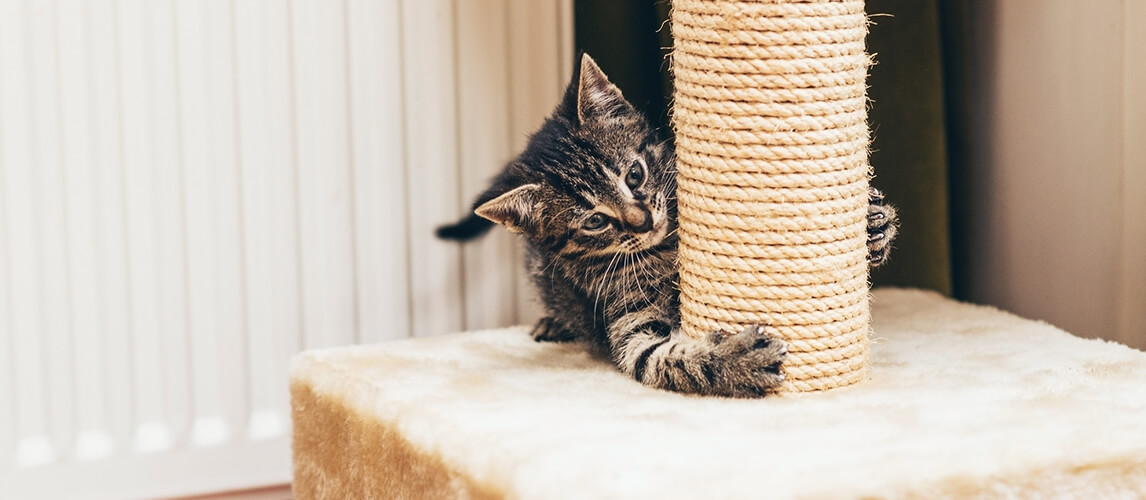 FAQ
Q:

What is the best material to use for a cat scratching post?

A:

Woven sisal is the best material for the scratching surface of a cat scratcher post, as it's a super sturdy material that feels and sounds good as your kit shreds it under their claws. Sourced from a fibrous Mexican plant, you can also get sisal rope and matting which both have a lovely natural look and feel. Natural sisal also comes in a fabric form, which many felines prefer as they can get a good grip as they go in for a cat scratch. Cardboard and uncovered wood can also work well as a scratching surface but make sure you avoid anything with artificial fibers, especially carpet as this could unwittingly give your kit permission to have a scratch on your living room carpet.
Q:

Where should I place my cat scratcher?

A:

Getting the best place for your cat scratchers mean your kit is more likely to use them. High traffic areas in your home are ideal; tuck it away in dark or isolated area and they will usually just ignore it. High traffic areas have two benefits – cats like to mark their territory and will want they scratching hard work visibly seen. And by using a scratcher in a well-used area of your home, you can save your furniture from the cat claw treatment! Cats also like to have a good scratch when they first wake up, so putting scratching posts near to their favorite sleeping spot is also a wise idea. And finally, putting a cat scratcher tree in a high traffic area that is also near to a window is a double-whammy for your kit, as they also like to perch and watch the outside world-especially wildlife - go by. You may also like our article on cat window perches.
Q:

How do I attract my cat to a scratching post?

A:

When bringing scratching posts into your home, your feline may not take to them straight away as cats can take a little while to get used to new things. However, they are curious and with a little time and space, will soon be acquainting themselves with their new scratching post toy. However, you can take a few steps to get your pet more comfortable with the post's presence and get them making the most of what it offers:

Ensure you put in a relevant position for your cat – near to somewhere they like to spend time, already like to have a little scratch or take their naps.
If they already like to scratch a piece of furniture or wall, discourage your cat by covering it with aluminum foil or something unappealing when they go in for a scratch.
If your cat likes it, try using a little catnip – simply rub a small amount onto the post to entice them in.
You can also gently take your kit's paw and rub it against the post to encourage them to have a go on their own. But don't force them if they are obviously reluctant or struggle to get away.