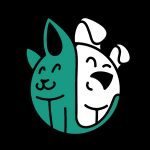 An average house cat can jump over eight feet in a single bound, These natural abilities are accompanied by an innate desire to climb – to keep themselves safely out of reach, to find a comfortable spot for rest, or simply for fun. For house cats, tapping into this natural urge can be a challenge. Most owners don't want their feline friend using countertops or curtain poles as a jungle gym, after all. That's where cat trees come in.
This crucial piece of furniture gives your cat a chance to exercise, feel safe, and follow their instincts – all while leaving your precious bookshelves well alone. Many cat towers also incorporate a cozy nook where cats can go to feel secure, and scratching posts for claw maintenance. With so many cat climbing trees to choose from, though, finding the purrfect option for you and your kitty can be more complicated than you'd expect. That's why we've compiled this handy buying guide. Below, we run through the top 10 pieces of cat furniture on the market right now. We've also taken the time to answer some common questions about choosing a cat tree, what types are available, and how your pet could benefit from one.
The Best Cat Tree
See More Reviews

The first cat tree house to make our list is this versatile option by Go Pet Club. The tower is designed to meet all your cat's needs needs in a single spot: it features two separate hidey holes where cats can rest away from prying eyes, each of which is accessible by a soft ladder.
The tree consists of six separate platforms, supported by a sturdy base that keeps things stable as your feline friend leaps and climbs. Each of its posts has been wrapped in natural sisal rope, which is perfect for scratching purposes. The tree even features a built-in toy, suspended on a string from one of its platforms. Cats will love clambering over the tree whether for rest of play.
Key Features:
Cat tower with six platforms
Features two ladder-accessible hiding spots
Connective poles coated in natural sisal rope for scratching
Features a built-in suspended toy
Durable and sturdy
Specification:
Brand

Go Pet Club

Model

F2040-Beige

Weight

26 pounds
Easy to assemble
Many needs met in one device
Durable
Excellent value
Cardboard tubes may not support heavier cats
Some cats may dislike the faux fur covering
Trixie Pet Products Baza Cat Tree
See More Reviews

If space is at a premium in your home, this compact cat tree could be the perfect solution. Cats will love tucking themselves away in its raised hammock, which is coated in a soft plus coating for extra comfort. The small tower also features a suspended pom pom toy that cats love to bat and bite.
Further down, each post is wrapped in natural sisal rope, giving cats a place to exercise their need to scratch, helping to keep their claws in tip top condition. All this is supported by a grippy and stable base, which keeps things balanced – even with heavier cats in the mix. Trixie say that their product is suitable for kitties of all ages and activity levels. It's a great option for older cats, who can't jump as high as they once could, but still need a little exercise. Its neutral beige color and understated design will fit in with pretty much any room.
Key Features:
Cat tower featuring bed and scratching posts
Natural sisal rope helps cats maintain their claws
Suspended cat toy included for extra stimulation
Neutral beige color
Specification:
Brand

Trixie

Model

44541

Weight

10 pounds
Affordable
Suitable for smaller homes
Sturdy and strong
Sleeping area coated in plush fabric for extra comfort
May be too small for young, active cats
Some users found the tower challenging to assemble
See More Reviews

This elegant cat tree by Vesper features a fun art deco look, without the burden of being impractical. With a sturdy wooden base and platforms, it's far more secure than many other options on the market, placing it among the best cat trees for large cats. Its four tier design provides your feline friend with three climbing platforms, and an enclosed cube-shaped bed.
Inside the bed, and on each tier, grippy memory foam cushions keep cats comfortable and stable as they rest or explore. The tree also features a dangling cat toy, providing your pet with extra stimulation and fun. Each post is wrapped in sisal rope, too, giving cats the perfect place for a spot of nail maintenance.
Key Features:
Four tier cat tree
Wooden base and platforms
Features a cube-shaped, enclosed resting spot
Memory foam cushions on each platform
Cat toy included
Posts coated in natural sisal rope are ideal for scratching
Specification:
Brand

Vesper

Model

52045

Weight

45 pounds
Stable design looks great in any home
Ideal for active cats
All-in-one bed, scratching post, and exercise enabler
Easy to assemble
Scratching post ropes may need regular replacement
Cube shaped bed can be difficult to clean
AmazonBasics Cat Activity Tree
See More Reviews

AmazonBasics have also created their own cat climbing tower – and with great success. Despite its budget-friendly price point, the tower is made with quality materials, and equipped to satisfy many of your feline's needs. Each of its three platforms are coated in a soft, carpet-like material, keeping paws comfortable, and providing great grip at the same time. The top platform features a curved top rim, allowing it to double up as a cozy bed.
Thanks to its stable base, the tree can take the weight of heavy and petite cats alike. As well as offering exercise and a safe space to sleep, the tree also gives your cat an appropriate scratching spot. Each supportive column is wrapped in scratchable, natural jute.
Key Features:
Three tier cat tree
Each platform is coated in soft and grippy carpet
With a curved top rim, the upper platform doubles up as a bed
Features a strong, stable base
Columns double up as scratching posts
Specification:
Brand

AmazonBasics

Model

CT-114

Weight

24.2 pounds
Budget friendly price point
High quality materials
Provides cats with a place to rest, exercise, and scratch
Easy assembly
Soft, but easy to vacuum, finish
Does not feature an enclosed sleeping spot
Does not include a suspended toy
See More Reviews

The next of our cat stands is this tall and versatile option by FurHaven Pet. Their stimulating cat tree is perfect for energetic pets, proving them with a heap of entertainment and exercise. Each tower features a unique IQ Busy Box, filled with fun activities to keep your cat's active mind engaged. The tree also features a built-in toy on its penultimate level – a spring mounted puff ball that felines love to bat about.
With four different platforms to leap about on, your cat will be able to get the exercise they need with ease. The top platform features high sides, and also doubles up as a cozy resting spot. To help your cat meet their need to scratch – and to preserve your furniture – each of the tower's columns is wrapped with sisal rope. This provides an appropriate spot for cats to give themselves a home manicure.
Key Features:
Four tier cat tree
Features a built-in bed
Sisal-wrapped columns double up as scratching posts
In-built toys included
Coated in a soft, plush fabric
Specification:
Brand

Furhaven Pet

Model

96700

Weight

26.5 pounds
Provides cats with a place to rest, exercise, and play – all in one
Unique IQ Busy Box provides cats with plenty of mental stimulation
Cats will love the cozy bed
Natural sisal rope makes a great spot for scratching
Easy to clean, using mild soap
Shy cats may prefer an enclosed bed
IQ Busy Box risks trapping smaller claws
MidWest Homes for Pets Cat Tree
See More Reviews

With its unique and memorable design, our list just wouldn't be complete without this cat condo from MidWest Homes for Pets. The striking floral design is a statement piece as much as a cat toy. It features a two tier design, ideal for older or less active cats. Each platform is covered with a soft, faux fur fabric, on which cats love to get cozy.
At the tree's top sits a cylindrical bed, which allows cats to see out while they rest – perfect for kitties who love to people watch. The lower platform is equipped with a suspended toy ball, giving cats hours of entertainment when you're not about to play. Both platforms are supported by a very sturdy base, so they can leap and play with confidence. Since no cat tree would be complete without a scratching spot, this base also features a sisal insert; ideal for catching up on claw maintenance. It's easy to assemble too, and includes a one year guarantee.
Key Features:
Two tier cat tree
Features a striking and unique design
Platforms are covered with a soft, faux fur fabric
Features a cylindrical cat bed
Includes a built-in toy ball
Specification:
Brand

MidWest Homes for Pets

Model

138S-BK

Weight

13 pounds
Gives cats a spot to exercise, play, rest, and scratch
Built-in toy included for extra entertainment value
Easy to assemble
Soft bed offers cats a great viewing spot
Includes a one year guarantee
Unusual design won't be to everyone's taste
Limited scratching space compared to other options
Molly and Friends Cat Scratch Post and Bed
See More Reviews

Molly and Friends have also earned themselves a spot on our list, with their stable cat tree – an ideal solution for large breeds. The tower features two large platforms, each of which is supported by a sturdy base. Its one piece design requires no assemble at all, so there are no loose screws for hefty felines to worry about.
Each of the tree's platforms doubles up as a cozy resting spot; one with a basket style design, the other a gently sloping 'U' shape. With two different beds to choose from, cats of all persuasions are sure to find a comfortable position for them. The columns which support these platforms are wrapped in extra-large sisal rope – the ideal scratching material for felines everywhere.
Key Features:
Two tier cat tree
Ideal for large breeds
Features two resting spots
Sisal-wrapped columns are ideal for scratching
Neutral design blends in well with any decor
Made in the USA
Specification:
Brand

Molly and Friends

Model

23

Weight

36.6 pounds
No assembly required
Extra sturdy base gives large cats the support they need
Sisal rope columns make the perfect scratching spot
Made from high quality materials
Features fewer platforms than many alternatives
Does no include any toys
Go Pet Club 62-Inch Cat Tree
See More Reviews

If you're searching for a tall cat tree, look no further than this lofty and elaborate design by Go Pet Club. With four platforms, a hammock, a ladder, and various hidey holes, the tower is ideal for those hyperactive kitties who just love to explore.  Made from durable compressed wood, the tree is tough enough to cope with pretty much anything your feline cares to throw at it.
Each platform is wrapped in a high quality faux fur coating, helping to keep your cat warm and comfortable, while also assisting their grip. With its condo, ladder, tunnel, basket, top perch, and hanging toys, the tree can offer active pets hours of entertainment. Each supportive column, and the rungs of the ladder at its base, are wrapped in scratchable sisal rope, helping pets to maintain healthy claw growth.
Key Features:
Tall cat tree, featuring a condo, basket, tunnel, and more
Hanging toys increase the tree's entertainment value
Faux fur coating keeps cats warm and comfortable
Available in four different colors
Sisal rope wrap makes a great scratching spot
Specification:
Brand

Go Pet Club

Model

F70

Weight

38 pounds
Perfect for natural explorers, with plenty of nooks and crannies to examine
Soft and comfortable for cats to use
Built-in toys provide additional stimulation
Made from compressed wood for extra stability
Elaborate design can prove challenging to assemble
May be too large for some homes
Best Pet Cat Tree Scratcher Play House Condo
See More Reviews

The next cat tree to earn itself a spot on our list is by BestPet. At 73 inches, the tree allows your feline friend to reach impressive heights, giving them plenty of room to leap and play. Its six tiers are stabilized by a strong and sturdy base, which allows the tree to stay in place without any risk of tipping. Despite this stability, the tower is lightweight enough for easy manoeuvrability around your home.
Along with its plain platforms, the tower also features two enclosed beds, so there's plenty of space for multiple pets. Every surface is wrapped in an ultra-soft, lint-free material, too, keeping cats warm and comfortable, and providing plenty of grip at the same time. The only part of the tower not covered in this luxurious fabric is its columns. Instead, each pillar is wrapped in sisal rope, providing cats with a convenient scratching spot. For even more entertainment, one of the platforms even features a built-in mouse toy, suspended where cats can easily bat it.
Key Features:
Cat tree with six tiers
Tall design is great for especially active pets
Stabilized with a strong, sturdy base
Covered in soft and lint-free fabric
Lightweight for easy transportation
Features two enclosed spots, ladders, and scratching posts
Built-in mouse toy included
Specification:
Brand

BestPet

Weight

41.7 pounds
Extra height gives cats plenty of space to exericse
All-in-one entertainment, rest, exercise, scratching, and play centre
Cats love the soft fabric
Gives felines plenty of hiding spots
May be too large for some homes
Scratchable sisal rope is confined to certain parts of the pillars
The Refined Feline Lotus Cat Tower
See More Reviews

Last, but not least, is this unusual cat tree by The Refined Feline. True to form, this luxurious tower is refined indeed, featuring stylish faux suede, and hard-wearing wood. The tree consists of four platforms, a box bed, and an elevated lounging spot. Its weighted bottom keeps the tree impressively stable, so even the heaviest cats can't knock it down during use.
Sections of luxurious Berber carpet attach to each platform with a simple velcro mechanism, giving cats a comfortable and grippy surface, which can be easily removed for cleaning purposes. Finally, a sisal scratching panel at its base gives cats a safe and effective spot for their regular claw maintenance.
Key Features:
Four tier cat tree
Constructed from sturdy, hard-wearing wood
Platforms feature removable carpet
Features an enclosed bed and sisal scratching panel
Specification:
Brand

The Refined Feline

Model

LOT-ES

Weight

68.8 pounds
Unique and stylish design
Easy to clean thanks to removable carpet sections
Comfortable and safe for even heavy cats to use
An expensive option
Heavy and challenging to move
Does not include an in-built toy like some other designs
Best Cat Tree Buying Fuide & FAQ
With so many options to choose from, selecting the right cat tower for your pet can be something of a challenge. To help you work out which option is right for you, and to get the most out of your new purchase, we've compiled this useful buying guide.

What to Look for When Buying a Cat Tower
As you search for your perfect cat tower, there are a few key factors to bear in mind:
Your new cat tower will be rendered useless if you're not careful to work with the dimensions of your home. Measure the spot where you want to place the tower carefully, and compare these measurements against the size of each option before making your final decision.
A good cat tree will feature a variety of components:
A resting space or bed
Platforms to explore
A scratching post or pad
If a tree features all three of these elements, it's a good choice for your cat. Some trees also feature additional areas to explore, and built-in toys. Combining these features together is convenient for your cat, and it saves space for you, too. If your cat's bedroom, play area, and scratching post are all in one spot, there's no need to make room for extra items.
Like us humans, cats can be fickle, and a tree that one kitty loves may be completely uncomfortable for another. For this reason, it's important to be aware of your cat's unique tastes before making a decision. If you're unsure whether they'll react well to a plush fabric, for instance, you could try purchasing a swath to introduce them to, and note their reaction.
Stability is a crucial feature to watch out for when purchasing a tree for your cat - especially if they're a large breed. Look out for stabilized, or wide bases, and always place the tree close to a wall in your home.
The Benefits Of a Cat Tree House
Providing your cat with their very own tree house comes with a number of benefits for pet and owner alike:
Cat trees give your feline space to leap and exercise
Including a cat tree in your home gives your pet their own, safe space
Many cat trees feature toys, providing mental stimulation
All good cat trees are equipped with a scratching spot, removing the need for a pole
In multi-cat households, a cat tree allows higher status cats to take the literal top spot, reducing tension
High perches provide your cat with a great spot to watch out the window
Cat trees creature more space for your feline friend to explore and play in
Types of Cat Trees
Cat trees come in all shapes and sizes, so you're sure to find something that's right for your home. Some styles include:
Ideal for active cats who love to climb
Perfect for shy cats who enjoy their own space
These trees provide cats with extra stimulation - they're a great option if you need to leave your pet alone for long stretches
Great for multi-cat households, these larger trees leave room for every cat to take their own spot
Best Cat Tree FAQ:
Q: What is a cat tower?
A: Cat towers, also referred to as cat trees, are a type of pet furniture, designed to help cats play, exercise, and relax.
As the list above makes clear, cat trees vary significantly in size and complexity, but they all share the same basic structure: an elevated platform on which cats can play or relax.
Most cat towers incorporate scratching surfaces, usually into their pillars, and many feature in-built toys and hiding spots.
Q: How do I get my cat to use the cat tree?
A: Cats can be wary when it comes to new items in their home - even if the item was purchased with them in mind! To encourage your cat to use their new furniture, you can:
Place it in an area of your home that your cat frequents
Introduce your cat to the new tree yourself - don't just assume they'll find it
Hide toys or treats on different levels of the tree to encourage exploration
Offer plenty of praise when your cat begins to explore the tree
Q: Why won't my cats sleep in their cat condo anymore?
A: Cats love to have their own space, but it's not uncommon to find your feline friend straying from their usual sleeping spot. This phenomenon has a few common causes:
The condo might be too hot at certain times of year, especially if it features enclosed sleeping spaces
Cats naturally rotate their sleeping places, probably to reduce the risk of parasites
Your cat may perceive the bed as dirty
To encourage your cat back into their bed, it's a good idea to wash ti with an enzyme-based cleaner every now and then, and consider providing additional sleeping spots for them to choose from.

Our Top Pick
For us, the best cat tree on the market right now has to be this affordable but elaborate design by Go Pet Club. With its two cubby holes, multiple platforms, and built-in toy, the tree provides cats with everything they need.
Each pillar is wrapped in natural sisal rope, too, giving cats a safe and convenient place to scratch - saving your soft furnishings in the process. The tower is sturdy, durable, and easy to assemble, making it a great all-rounder. At under $80, this piece of pet furniture is definitely a sound investment, and it's earned our top spot without a doubt.
Sources:
How Cats Work - howstuffworks
Related Reads
Related Reads