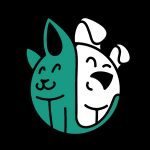 As a human, you most probably know how comfortable and relaxing reclining in a hammock can be – and now, your cat can experience this pleasure too! Cat hammocks offer a cozy and safe place for your feline friend to lounge and sleep, without taking up the space of a bulky pet bed – not to mention your cat will look adorable chilling out in his very own hammock (cocktails and catnip may have to be served upon request!)
Most cat hammocks are easy to assemble, affordable and make a stylish addition to your home. Some are even multi-functional, providing an all-in-one place for your cat to play and exercise too. Say no more, you're convinced your cat needs a hammock in his life? Then check out our buying guide below to the best cat hammocks available today, to help you find the purr-fect suspended bed for your pampered puss.
The Best Cat Hammock
Trixie Pet Products Miguel Cat Hammock Tower
See More Reviews

Our top pick of the best cat hammocks available is so much more than just a hammock. This Miguel Fold and Store Cat Tower features a cozy hideaway condo with removable cushion, a scratching board, 2 hanging ball toys, and a plush hammock on top. Your feline friend will enjoy being able to sleep, scratch his claws, exercise, play, and chill out, all in this one multi-functional cat tower.
The Miguel tower is covered in a soft plush material your cat will love, and which is available in either a Gray/Light Grey or Brown/Beige finish, to suit your décor. The cozy padded cushion inside the condo area is removable and machine washable, so it's easy to keep clean. It can also be folded away when not in use, making it ideal for small spaces. There are plenty of 5 star reviews from users who say their feline companions adore this tower, and particularly love reclining in the desk level hammock – so it could be a good option if you want to discourage your cat from draping himself over your keyboard whilst you're trying to work.
Key Features:
Multi-functional cat bed and play station
Includes condo, scratching board, hanging toys and hammock
Can be folded away when not in use
Dimensions: L 20.25 x W 13.75 x H 25.5 inches
Specification:
Brand

Trixie

Model

44771

Weight

10 pounds
Vea Pets Luxury Cat Hammock
See More Reviews

For a more conventional hammock design, check out this Luxury Cat Hammock by Vea Pets. With its wooden frame and cream material, this stylish hammock will fit right in to a contemporary or Scandinavian style home – but more importantly, your cat will love relaxing in the soft, plush bed. To ensure their comfort, the hammock has a sturdy, anti-sway design, with secure anchors that can support cats and other small pets of up to 30lbs. This is great for cats who are unsettled by an unstable base.
This hammock requires some self assembly, but full instructions (including a link to a video demonstration) are included, and lots of reviews attest to it being easy to put together. Again, the hammock receives praise from multiple happy customers who claim that even their fussy felines were happily hanging out in this within minutes of it being available to them.
Key Features:
Cat hammock with wooden frame
Sturdy, anti-sway design
Suitable for cats and pets up to 30lbs
Requires easy self-assembly
Specification:
Brand

Vea pets

Weight

2.7 pounds
Paws & Pals Cat Hammock Tree House
See More Reviews

This Paws & Pals Cat Tree House again incorporates a hammock bed into a larger play station, complete with 2 scratching poles and a hanging ball toy. The structure is made from pressed wood and the base is covered with a soft, gray faux fleece material, which is also what the hammock is made from. The scratching posts are covered with durable sisal rope, enabling your cat to take care of his claws, and the ball on a string will provide hours of entertainment for a playful pussy cat.
This cat tree house requires minimal self-assembly, and the necessary screws and instructions are included. If the bed gets dirty, you can spot clean it using a damp cloth and mild detergent, and one reviewer recommends vacuuming to remove fur. Feedback on this pet hammock is overwhelmingly positive, with hundreds of 5-star reviews from happy owners of happy cats, who now scratch these posts instead of the furniture, and sleep on the hammock, instead of taking over their owners' beds.
Key Features:
Multi-level cat tree house tower
Made from pressed wood with faux fleece and sisal rope
Includes hammock, base, 2 x scratching poles and hanging toy
Dimensions: L 16 x W 16 x H 20 inches
Specification:
Brand

Paws & Pals

Model

PTCT-H01-WH

Weight

4.75 pounds
CatastrophiCreations Deluxe Cat Hammock
See More Reviews

For a more exciting cat hammock that pushes the boundaries of design, check out this incredible wall-mounted Deluxe Playplace from CatastrophiCreations. This unique cat complex features a climbing ladder, sisal-lined access hole, wooden shelves and two hammocks, to provide mental and physical stimulation for your feline friend. Beautifully handcrafted from solid wood and canvas, the shelves can hold a weight of 85lbs, whilst each hammock can support up to 62lbs, so it can be used by multiple cats at a time.
To assemble, you'll need to mount it on a wall – all the necessary brackets are included, and it's designed to be fixed to four studs, with 16 inch gaps between them. As some reviews mention, you might need 2 people to install it, and you will need to know where the studs are in your wall, for which you can use a stud finder. Other than that though, this is another cat hammock that receives rave reviews from cats and humans alike.
Key Features:
Deluxe all-in-one cat complex
Wall-mounted design
Made from solid wood and canvas
Dimensions: W 52 x D 11 x H 45 inches
Specification:
Brand

CatastrophiCreations

Model

186250424EN

Weight

13 pounds
See More Reviews

The JOYELF Cat Hammock Bed is a suspended hammock that can be used wherever there is a place to fix the 4 corner clips, such as inside a pet crate or underneath a table. The double-sided design features a cozy faux wool side for warmth in winter, and a waterproof artificial leather side to help your cat keep cool in summer. It also has re-enforced stitching for improved durability.
Several users comment that this a great way to make a pet crate feel more homely for your cats if they're shut in at night, or when you're traveling. The faux wool side is said to be very soft, and cats seem to enjoy snuggling into it. Ultimately, if you have a place for it, this is a great, simple cat hammock with minimal set-up required.
Key Features:
Suspended pet hammock with 4 hooks
Double-sided design
Made from faux wool and artificial leather
Dimensions: L 19 x W 15 inches
Specification:
Brand

JOYELF

Model

JEB-0004

Weight

5.8 ounces
See More Reviews

If you have more than one hopeful kitty waiting to realize their hammock dreams, this Pack of 2 Cat Hammocks from HOPET might be the purr-fect solution. It comes with 2 hammocks, one red and one blue, each of which are double-sided. One side is made from polar fleece, to keep your cat warm in cold weather, whilst the other is made from Oxford fabric, designed to keep them cool in summer.
Each hammock comes with 4 adjustable straps and 4 hooks, to attach it to a pet crate, or any other suitable structure. They are machine washable (reviewers recommend placing them in a lingerie bag), so easy to keep clean and looking their best. There are plenty of positive reviews, and at this price, for 2 cat hammocks, you can't go far wrong.
Key Features:
Pack of 2 suspended pet hammocks
Double-sided design
Made from polar fleece and Oxford fabric
Dimensions: L 18.5 x W 14.7 inches
Specification:
Brand

HOPET

Weight

8.8 ounces
See More Reviews

For a more tropical vibe that'll have your cat demanding you serve him a Piña Catlada
 as he reclines, try this colorful Cat Hammock from CATONEER. With a freestanding design and bold, striped hammock, you can place this Scandinavian-style pet bed anywhere in your home and it is sure to look fabulous and brighten up your cat's day.
The hammock is lightweight, simple to assemble and can be dismantled quickly for easy portability – perfect if you want to take it traveling with you, to make your cat feel more at home. The frame is made from birch wood, whilst the hammock part is 100% cotton. Multiple reviewers give this product a 5-star rating, praising the stylish design and ease of assembly, and saying their cats spend hours lounging around in it.
Key Features:
Colorful, free-standing cat hammock
Made from birch wood and cotton
Lightweight and portable
Easy self assembly
Specification:
Brand

CATONEER

Weight

2.1 pounds
See More Reviews

If you're short on space, this clever Cat Crib hammock can be fitted under almost any chair, meaning you don't need to sacrifice additional floor space to your cat's new bed. The hammock works best on chairs with square legs, and is not recommended for use with thin wire legs. Chair legs need to be between 18 – 27 inches apart for the straps to reach.
Once assembled, the strong straps are able to support your cat's weight without slipping, and will provide him with a cozy, safe space to hide and hang out – whilst still being close to the family. Reviewers are overwhelming impressed with how quickly their cats took to this hammock. Although some did experience a problem with the straps slipping, the majority seem to have had no issues with this – proper installation and sufficient tightening of the straps appears to be the key.
Key Features:
Suspended cat hammock
Fits almost any chair
Strong straps to support your cat
Perfect for small spaces
Specification:
Brand

Cat Crib

Model

Cat Crib – Purple

Weight

8.5 ounces
See More Reviews

Finishing up our list of the best cat hammocks is this colorful design by CUSFULL. It's a suspended hammock that can be attached to a cat crate or chair using the hooks at each corner. This one is also double-sided with waterproof nylon on one side for summer use, and soft and snuggly velvet on the other for keeping warm in winter.
The hammock is available in a choice of colors – black, pink and blue – so you can match it to your décor, or add a splash of color to your cat cage. It receives positive reviews from owners whose cats love hanging out in their hammock, although a couple mention that the metal clips are not durable and have broken or snapped. They seem to be the minority though, as overall this a highly rated cat hammock, with a very reasonable price tag.
Key Features:
Suspended cat hammock
Double-sided design
Dimensions: L 22 x W 17 inches
Machine washable (place in a bag first)
Specification:
Brand

CUSFULL

Weight

5.6 ounces
Best Cat Hammock Buying Guide & FAQ
Still feeling overwhelmed by the amount of cat hammocks on the market? (Who knew there were so many?!) Hopefully our buying guide and FAQ will help you decide on the best hanging bed for your fur baby.
What to Consider When Buying Cat Hammocks
When choosing a cat hammock, make sure it's the appropriate size for your feline friend. Most cat hammocks have a one-size-fits-all approach, but they'll usually include dimensions and a maximum weight they can hold – make sure your cat doesn't exceed this, especially if he's a big boy. Also, when considering size, make sure you have space for the hammock in your home by measuring the area where you intend to put it.
Cat hammocks are made out of a wide variety of materials, including cotton, nylon, velvet and faux leather. Some are double-sided, and feature a plush side for keeping warm when it's cold, and a waterproof side for keeping cool in the heat. This might be a particularly good idea if you live in an area that experiences exaggerated seasons. Consider your climate, the temperature of your house and your cat's preferences when deciding the best hammock material for you, as well as durability.
It is important to think about how your chosen cat hammock is mounted, and where you will put it. If it's a freestanding design, you just need to make sure you have the floor space to accommodate it. If it mounts to the wall, you need an appropriate wall space with studs in the right locations. For suspended designs, you'll require an appropriate crate, table or chair to which you can attach the corner clips or straps.
If you're handy at DIY you won't need to worry about this, but even so, try to make your chosen hammock is easy to assemble and comes with clear instructions – there's nothing more frustrating than struggling to put up a complicated cat hammock while your unimpressed kitty looks on in disdain. Check reviews for feedback on how easy the hammock is to assemble.
Finally, because it's not ALL about your cat (well, ok, it is, but still) you'll want to chose a cat hammock that fits into the design of your home. This might mean a wooden Scandi style if you have a neutral interior, a colorful option if you like to make a statement, or a subtle, hideaway design if you prefer not to have modern cat furniture take over your décor.

Benefits of Using Cat Hammocks
A cat hammock bed provides a comfortable space for your cat to rest and sleep – much nicer than hard surfaces such as the floor or tables. Hammocks mold to their shape, and can be made from a material that will keep them either warm or cool, depending on what your climate requires.
Keep your cat away from dogs
Another advantage of providing your cat with a hammock instead of a conventional pet bed is that it keeps them off floor level, and away from other pets, such as dogs, who may hassle them.
A cat hammock that folds away, attaches to your wall or that can be fitted to a pet crate or chair is the perfect option for small spaces, as you won't need to find extra floor space for a bulky pet bed.
Keep your cat off your furniture
We can't guarantee this one, but if your cat has a cozy bed of his own that he enjoys using, he's likely to spend less time on your furniture – so you might finally have your favorite chair or bed to yourself again!
Make your cat feel like royalty
Judging by the hundreds of 5-star reviews of cat hammocks, cats love using them. Giving your cat a hammock in which they can relax and be adored will make them feel even more like the king or queen of the house than they already did before.
Types of Cat Hammocks
A freestanding cat hammock will have a strong frame, usually made of wood, cardboard or plastic, which supports the hammock and allows it to standalone, without needing to be fixed to another surface. Freestanding cat hammocks sometimes include additional features in their structure, such as scratching posts, hanging toys or hideaway areas.
Wall-mounted cat hammocks are fixed to the studs in your wall, using brackets and screws. They may also feature some kind of ladder or shelving system to help your cat access the hammock. This type of hammock is suited to smaller homes, as it takes up zero floor space.
Perhaps the most common type of cat hammock is the suspended design. This hammock consists of a piece of fabric with straps and/or clips in each corner to allow it to be attached to the bars of a cat cage, or the legs of a table or chair. Again, this kind of hammock is ideal for small spaces.
A cat window hammock is one which is positioned in the window of your home, often mounted directly onto the window pane via suction caps. This type of hammock is particularly great for cats who like to lounge in the sun, whilst keeping an eye on the birds in your garden!
Cat Hammock Maintenance
How you can maintain your cat hammock will depend on what style you've chosen and the material it's made from. You should always follow the manufacturer's instructions regarding washing and caring for your kitty hammock. Many suspended cat hammocks and the fabric parts of freestanding hammocks can be machine washed, although it is advisable to place them in a washable bag, such as a lingerie bag, to protect your washing machine and prevent damage to any hooks and straps. Other cat hammock maintenance techniques include wiping the hammock with a wet cloth, or vacuuming it to remove cat hair.

Best Cat Hammock FAQ:
Q: What is a cat hammock?
A: A cat hammock is a type of cat bed that consists of a piece a fabric attached at the sides or corners to a stand or other structure, providing a suspended sleeping space for your feline friend. Think human hammock, but cat-sized! Cat hammocks can be freestanding, wall-mounted, or they might require support from a cat crate or another piece of existing furniture.
Q: Why do cats love cat hammocks?
A: Why do humans love human hammocks? They're comfortable, they support our weight in a natural way, we can move freely and they sway oh-so-gently, helping us to drift off to sleep and dream of more tropical climes… We imagine cats feel pretty much the same way (although their dreams probably consist more of decapitating mice and birds!) Hammocks provide a cozy place of refuge for cats to sleep in plain sight or to hide away, whilst being safely removed from the floor. The average cat sleeps for 15 hours a day, so it's important for them to have a bed that they like!
Q: How can I install a cat hammock?
A: How you install your cat hammock will depend on the type you've purchased. Some cat hammocks require little to no installation. A freestanding cat hammock may require some simple self-assembly, such as slotting or screwing the frame together. Wall-mounted hammocks will need to be screwed into the studs of your wall. A suspended cat hammock can be clipped to the sides of a cat cage, or strapped onto the legs of a chair. All good cat hammocks will come with full installation instructions, and if you're not sure, ask someone to help you – two heads, and sets of hands, are always better than one!
Q: Can a cat hammock be used outside of a cage as well?
A: Yes, absolutely – in fact, some cat hammocks are designed to be freestanding or attached to a wall or window. Of those suspended designs that are most commonly used inside a cage, most can also be attached to the legs of a chair or table as well, or you can always create a suitable place to suspend it by placing additional hooks in your desired location to clip it to (note that this will require an additional purchase, and a bit of DIY!)
Q: Will the hammock be big enough for my cat?
A: Cat hammocks are designed to fit a variety of sizes of cat, although most do have weight restrictions. To make sure your chosen hammock will be big enough for your cat, compare the dimensions of the hammock against your cat's usual sleeping spot, to see how it measures up. Additionally, check the recommended weight allowance against your kitty's weight to make sure he doesn't exceed this. If you have multiple cats, try to choose a hammock that is capable of supporting all their weights, in case they decide to fight over it (this can also be avoided by making sure each cat has their own hammock!)
Our Top Pick
We've got some fabulous cat hammock beds on this list, but our pick of the best has to be the Miguel Fold and Store Cat Tower. This multi-functional cat tower features a cozy hideaway condo with removable padded cushion, a scratching board and 2 hanging ball toys, as well as the all-important hammock on top. This means your furry friend will be able to recline in their suspended bed, play, exercise their muscles, sharpen their claws and hide out in the condo – all in this one piece of feline furniture. Best of all, the entire tower folds closed for storage, so it's ideal for small spaces or for use when traveling – your cat will never need to be without his hammock again. We believe this is the purr-fect cat hammock for any kitty needing to relax and unwind after a hard day of swiping at the goldfish and batting cups off counter tops!
Sources:
How to Make Your Cat Happy - PetMD
Related Reads
Related Reads